Marketing
What is a Lead Magnet? (And How to Use It for Powerful Lead Generation)
If you run your business online, you most likely understand the power of effective copywriting, SEO, design, and user experience. But if you'd like to expand on your lead generation, you need to be asking yourself the question, "What is a lead magnet? And how do I use it for powerful lead generation?" Creating a lead magnet could help you add even more value to your customers' journeys and expand your capacity to nurture your leads and generate more sales through email marketing.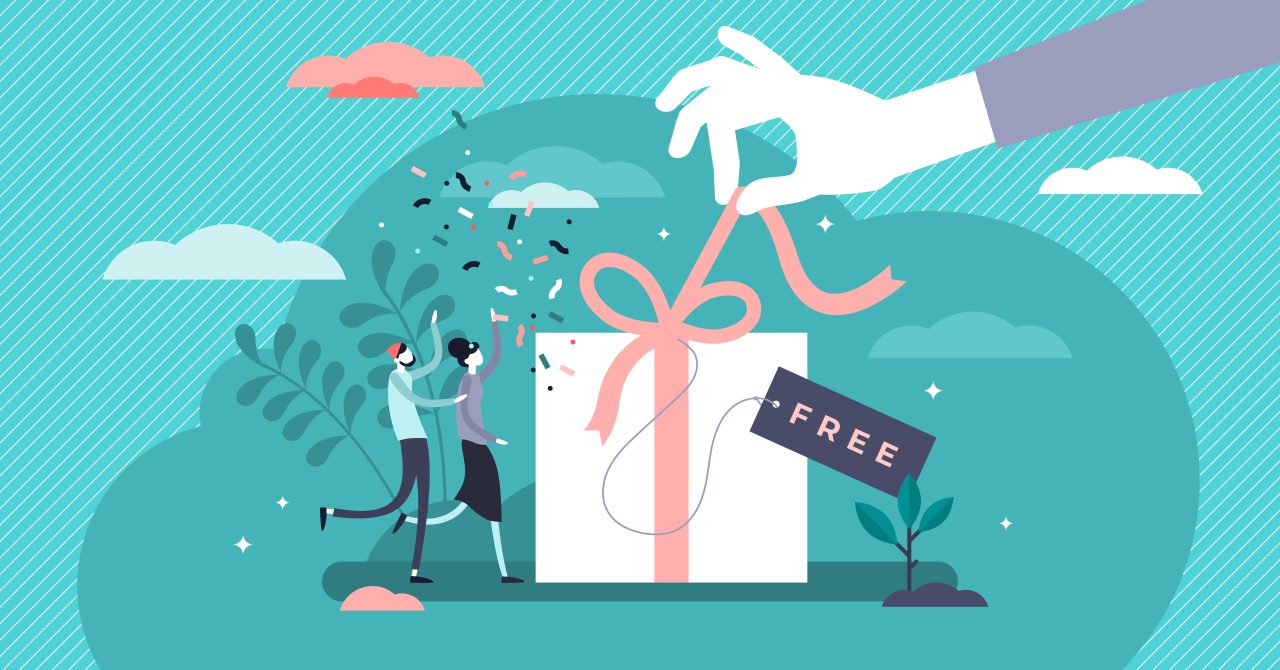 ---
What is a Lead Magnet and Benefits of Adding a Lead Magnet to Your Website
But what is a lead magnet? It is simply a free piece of content that a business creates for a website visitor to access in exchange for his or her email address. The purpose of a lead magnet is for a business to provide valuable information to its prospective customers that is helpful or solves a problem, a win-win solution that elevates the business's brand and creates trust with prospects. Further, a lead magnet captures prospects' emails, ensuring that you now have a direct way to communicate with your leads and nurture their loyalty for years to come.
By nurturing lead magnet leads with email marketing through which you humanize your brand and offer even more value in your personalized emails, you will ensure the best ROI for your marketing efforts. In fact, for every $1 of your email marketing spend, you can expect $40 back as your return on investment. In essence, every successful business owner will tell you that your email list is the golden ticket to greater sales and customer loyalty!
Here are just a few more reasons why you should consider adding a lead magnet to your website for higher conversion rates:
50% of marketers and business owners who add a lead magnet to their website report higher conversion rates. (wpforms)
The 3 highest performing methods of securing leads for B2B marketers include in-person events, followed by webinar lead magnets, and lastly, ebook lead magnets. (Content Marketing Institute)
12.3% of B2C marketers claim that monetary value lead magnets (deals, samples, and coupons) make for the highest conversion rates, while this is true for only 8.4% of B2B marketers. (GetResponse)
---
What Makes a Good Lead Magnet?
Now that you know what is a lead magnet and its immense conversion capacity, how do you create a stand out one? A good lead magnet is characterized by appeal and urgency. If your visitors don't find your lead magnet content appealing or worthy of an email exchange, you will pass up a great opportunity for customer generation. Urgency is also important, since providing information that can solve important problems for individuals within a specific period and with certain expectations will catalyze a greater psychological desire to take a risk and minimize the pain of a problem.
Aside from these two umbrella characteristics, here are some of the most important elements of a good lead magnet that can help you create a winning piece of content with a greater-than-average lead generation potential.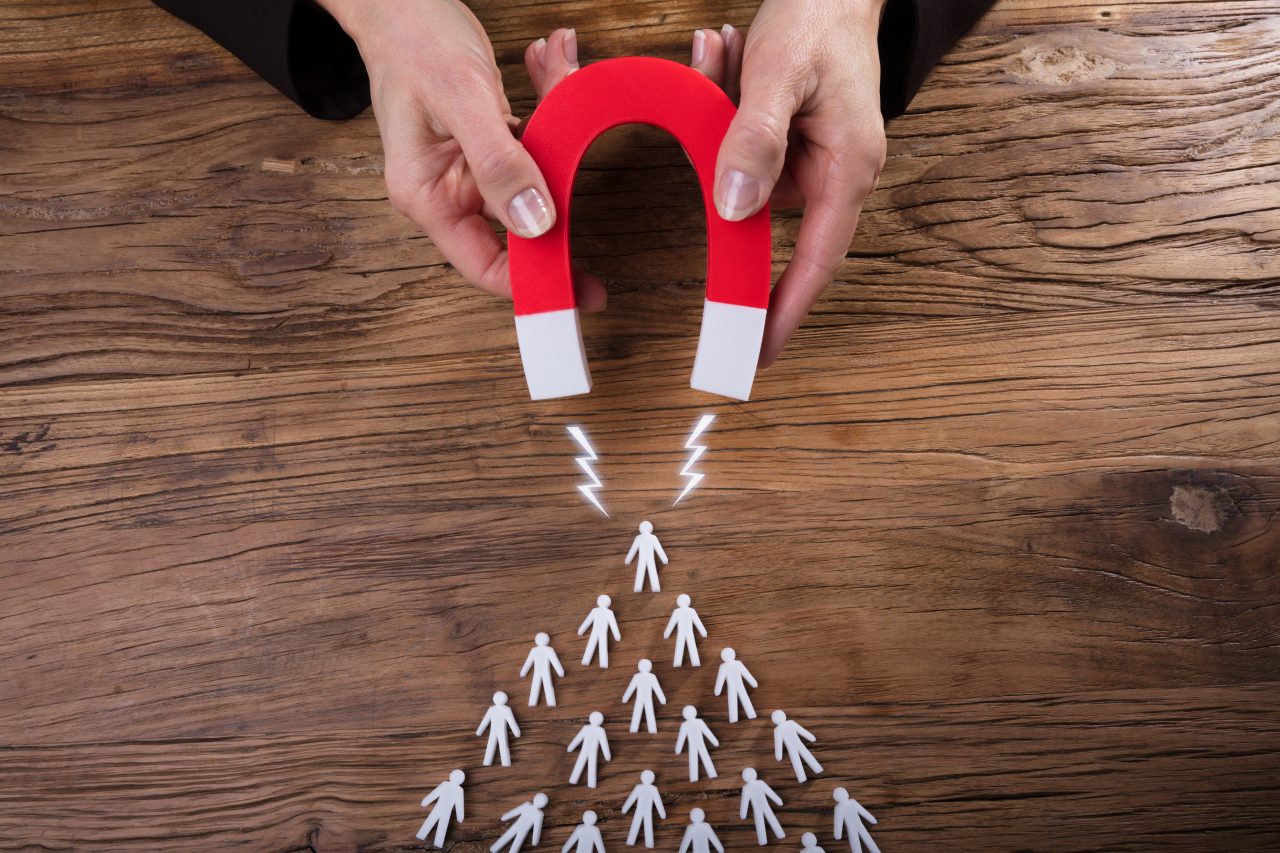 Relevancy – your lead magnet should be relevant to the value proposition you offer; it should provide actionable and practical value or solve a problem that your target audience is looking to solve.
Perceived value – even if your lead magnet is full of helpful information, if your pitch or call to action is weak or your return on investment premise is not convincing, your target audience may pass up on your offer.
Piques curiosity – whatever lead magnet type you choose, the topic itself should pique curiosity and be enticing enough to get your potential leads to give up their personal information for; oftentimes, using a "loss aversion" approach to content is more powerful than "benefits gain," since our fear of suffering is stronger than our desire for happiness.
Great design – the main reason great design is a powerful attention-grabber is that it exudes professionalism, authority, and trust; just as a modern, stylish website portrays business prowess, so do digital products, including lead magnets.
Instant access and gratification – if it is difficult for your leads to receive your lead magnet because they have to go through multiple clicks and long wait time, they may decide to give up mid-way and bounce from your website, which means a big loss in terms of nurturing a warm lead for the long haul.
Solves one particular problem – although you may be tempted to go in-depth with your lead magnet information to get more sign-ups, it is best to stick with one particular problem that you can solve that is urgent, practical, and actionable; people love quick wins that they can implement easily. Given so much information overload out there, the most successful brands offer actionable, timely, and measurable results (and use this language to attract new customers).
Delivers on-premise – it is important to make sure that what you promise, you actually deliver; the individuals that sign up for your lead magnet are qualified leads that may turn into loyal customers, therefore delivering on your proposition is paramount in cultivating trust, authority, and respect for your brand.
A catchy title and value proposition – don't underestimate the power of a catchy headline and value proposition in persuading leads to sign up for your content; since all content is preceded by a headline that is the most important indicator of whether content gets read or not, having that catchy headline can truly increase your sign up numbers.
Unique content that is hard to find elsewhere – if your brand truly wants to distinguish itself from other competitors, offering unique content that is hard to find elsewhere is a sure way to stand out, be memorable, and attract a niche of leads that can turn into loyal customers and brand ambassadors.
---
Which Type of a Lead Magnet Should You Consider?
Depending on your industry, your target audience, and your strengths as a business, choosing the right type of content for your lead magnet is key, no matter how informative and quality your content may be. In marketing, the packaging, or "the headline," is of primary importance because of its ability to draw in potential customers and get them to take the next step to interact with the product or service.
Since presentation is everything, it is important to know what type of content your audience would resonate with the most. One way you can get closer to pinpointing the right format is to study your content output and get a sense of which content has the most readership and engagement. Is it videos or interactive case studies? Is it the behind-the-scenes scoop that you posted about your company? All of these clues can help you understand what content format your audience likes the best and which would be the most appealing to your prospective audience.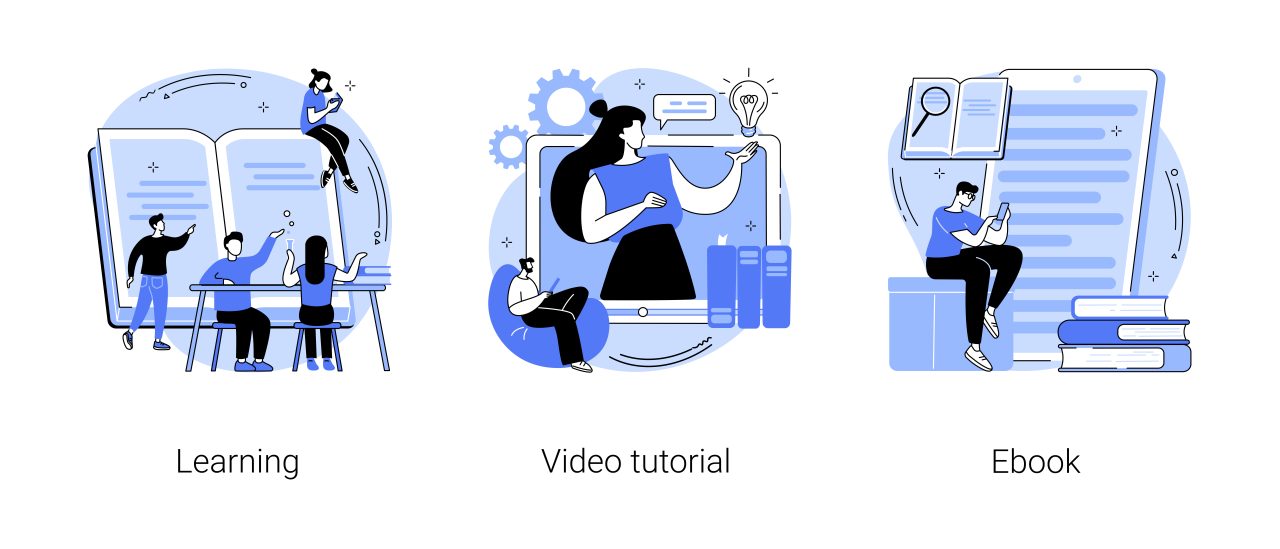 You can even create a social media survey to ask your audience which content it prefers and what it would really want to learn about. All of this info is golden as you seek to develop targeted content that converts. Truly, don't underestimate your existing audience behavior and preferences as key to understanding the overall trajectory of your content marketing strategy and success.
Once you have a greater awareness of your audience's trends and behaviors, the next step would be to discover what your competitors are doing. You can check your top ten competitors and evaluate if they are utilizing any lead magnets in their content marketing strategy. And if you find that they are and are enticed by any, I recommend you sign up for those lead magnets and take notes on the best practices of their approach.
What makes the content stand out and has interacting with it made you like and trust the brand more? How can you use some of these strategies to bring your own unique value proposition to your potential customers?
You can also use platforms like Quora and Reddit to investigate which topics are the most popular and incite the most questions and conversation in your business niche. Another helpful and free platform to research the popularity of certain search phrases on Google search is Google Trends. The analytics Google Trends provides can help you understand the popularity of certain keywords during specific months and locations. The search behavior can provide you with insight if your topic idea is popular only seasonally or year-round and whether it has national popularity over regional preference.
Once you have a few topics in mind that you can answer in-depth from your unique perspective, it is now time to choose the content format that you'd like to use to present it.
---
What Are the Best Types of Lead Magnets?
Now that you know the answer to what is a lead magnet, it's critical that you choose the best type for your business. Here are some of the most popular lead magnet formats and the benefits they carry in terms of their informational delivery. Keep in mind that what can work for one business in your industry may not be the best choice for your own audience.
It's important to know that you can always try out a few content pieces to see which performs better. You can A/B test one for up to six months and then try another for the next six months to see which lead magnet performs better. Don't be afraid to test and experiment, since those are some of the best ingredients to work with when it comes to digital marketing.
White Papers – If you are a business whose value proposition is predicated on in-depth industry knowledge, especially information that is based on data, analytics, and analysis, publishing a white paper about your research can showcase your skills, knowledge of your niche business, and a unique spin on information that is based on your creativity and problem-solving. If you are looking to showcase the type of service that you desire to provide for your clients through a white paper, it is one of the most effective ways to present your business, insurance, research, or sales chops to prospective customers.
Case Studies – For businesses that thrive on word-of-mouth recommendations, case studies are a powerful way to showcase ability and project return on investment. Case studies not only lower the resistance potential clients may have when choosing to work with a new business, but they also project concrete results that make the risk of choosing a pricey service worthwhile. If your service entails a high price tag and you're looking to attract new business outside of your network, case studies offer a window of insight into how you work and how you get amazing results.
Ebooks – Ebooks are a wonderful way to present insightful information about your topic of interest and showcase your expertise, personality, knowledge, and story. Since e-books have been a go-to lead magnet for years, their appeal has dwindled given the saturation of free e-book content online. Therefore, if you're still looking to go the ebook route, the best strategy is to make it short, scannable, and actionable (perhaps include activities and a worksheet to go with it). What can make your ebook offer more appealing (even if it's free) than what's out there already in your niche?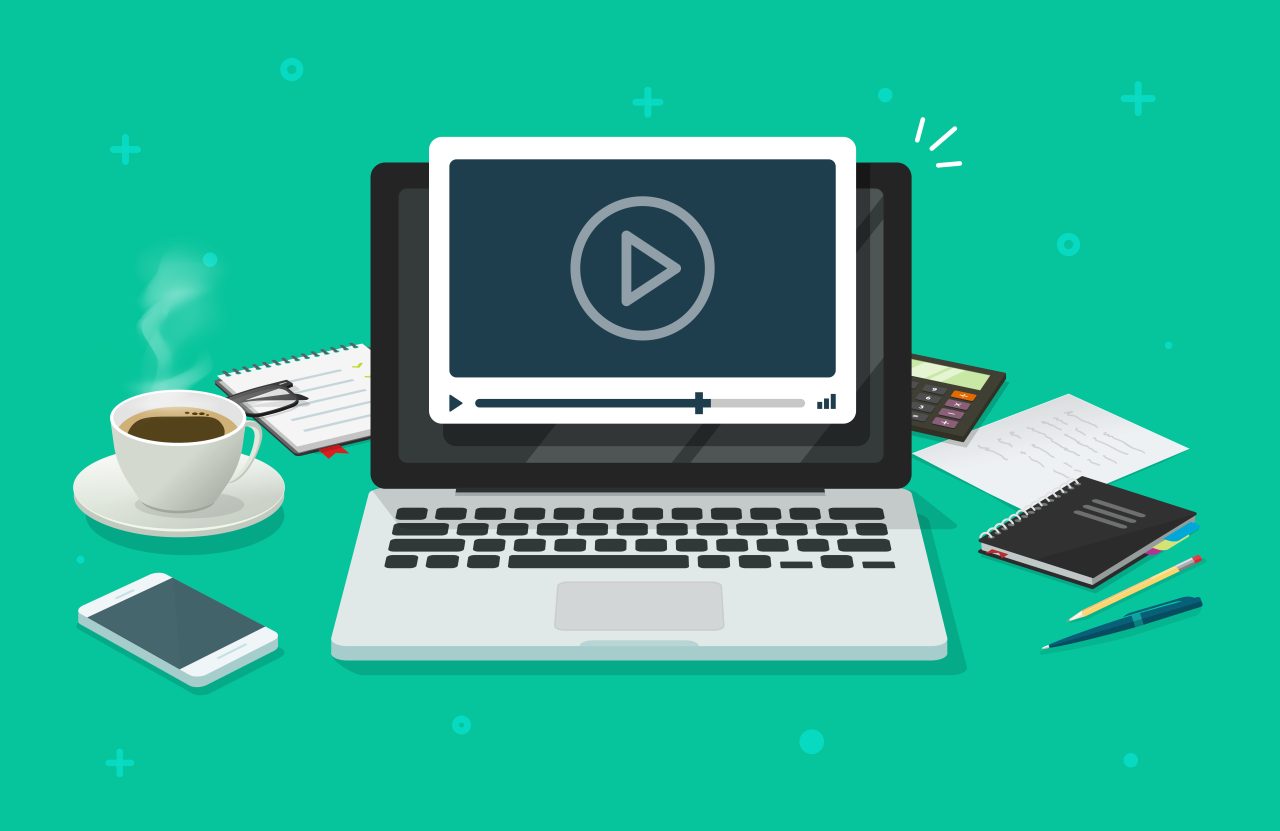 Webinars – Webinars are a great way to introduce yourself through the video format (which is powerful, since body language reveals a lot about our personalities and intentions), share your story, and provide your audience with actionable training. By showing your prospects how you were able to solve the problem that it is also looking to solve, you'll immediately gain trust and authority. Once you establish yourself as a capable guide in your niche, you can then warm your audience to your business offers – and even give them discounts for partaking (which breeds exclusivity and potential for brand loyalty in the future). Webinars have one of the best lead magnet conversion rates.
Video Lectures – Similar to the webinar format, a video lecture can be packaged as a sample lesson from your course or simply a training on one aspect of your offer. The lecture should be "juicy" enough to pique curiosity and interest and stand out from other content that could be found on YouTube and other free video content platforms. Ensure that your video lecture is user-friendly and easy to understand and apply to everyday life.
Worksheets – Worksheets are the current "it" hit with many lead magnet creators, because they are incredibly actionable and let visitors experience the benefits of your guidance firsthand. Once your leads experience what it's like to have one of their major problems solved, they will be more inclined to trust you and continue working with you to solve bigger problems and needs.
Templates – If your business deals with design, content, and other digital products, creating templates as a lead magnet will not only provide concrete value for your potential customers but will showcase your creativity, attention to detail, and professional skills. When you are generous with your leads and they experience what you have to offer first-hand, you will be the first person they have in mind when they are ready to purchase a service or product. Templates are an in-demand product and by providing a sample of them for free, your lead magnet offer will look very enticing.
Checklists – Since accountability is one of the biggest roadblocks to success, creating checklists that help your leads stay on track with their goals and plans is one pain point you can easily solve with a lead magnet checklist. Another reason why checklists are so appealing as a lead magnet is that they can be made quickly and provide tremendous value for the effort and time it takes to create them. By highlighting how information can be put into practice, checklists can offer your visitors printable guidelines to help them on their personal journey of goal-setting.
Discounts/Coupons/New Customer Perks – E-commerce and product-focused businesses can attract many new customers with pop-up coupons and discounts. Since shoppers are always looking for great deals, a coupon or a new customer perk can be the deciding factor between two equally appealing offers. And once new customers sign up for a lead magnet offer, you will be able to email them periodically with special offers and discounts that will reach them directly through their email box and ensure a more probable sale (as opposed to an advertisement).
Trials and Demos – When coming out with a new software or platform, to truly showcase the product and its benefits to interested customers, one of the most effective ways to get them to lower their resistance to purchasing it is to have them test-drive it first. Trials and demos are quite effective, as they can sell a product's best features and warm up to potential customers by showcasing exactly what they can expect to get.
Tools – Tools such as calculators are very useful to individuals exploring whether their return on investment is worthwhile in terms of measurements, number crunching, and cost estimations. Calculators help leads understand their measurement needs and how your business can help meet them. By receiving an analysis of the resources necessary to complete a project, clients can feel a step closer to having the information they need to work with you more closely. Since you've fulfilled the first step of helping them figure out certain project logistics, they will be more inclined to trust you with the next step of their project journey.
Quizzes – Since quizzes are personalized and offer an interactive way for your leads to understand themselves and their needs better, they are very appealing and tend to have a considerable signup conversion rate. If you can help your leads get closer to solving a personal problem through a more thorough understanding of their personal patterns, they will associate this newfound knowledge with your brand and helpfulness. This, in turn, will prompt your leads to take the next step in your sales funnel to help them further solve the problem that is now intensified due to the quiz results.
---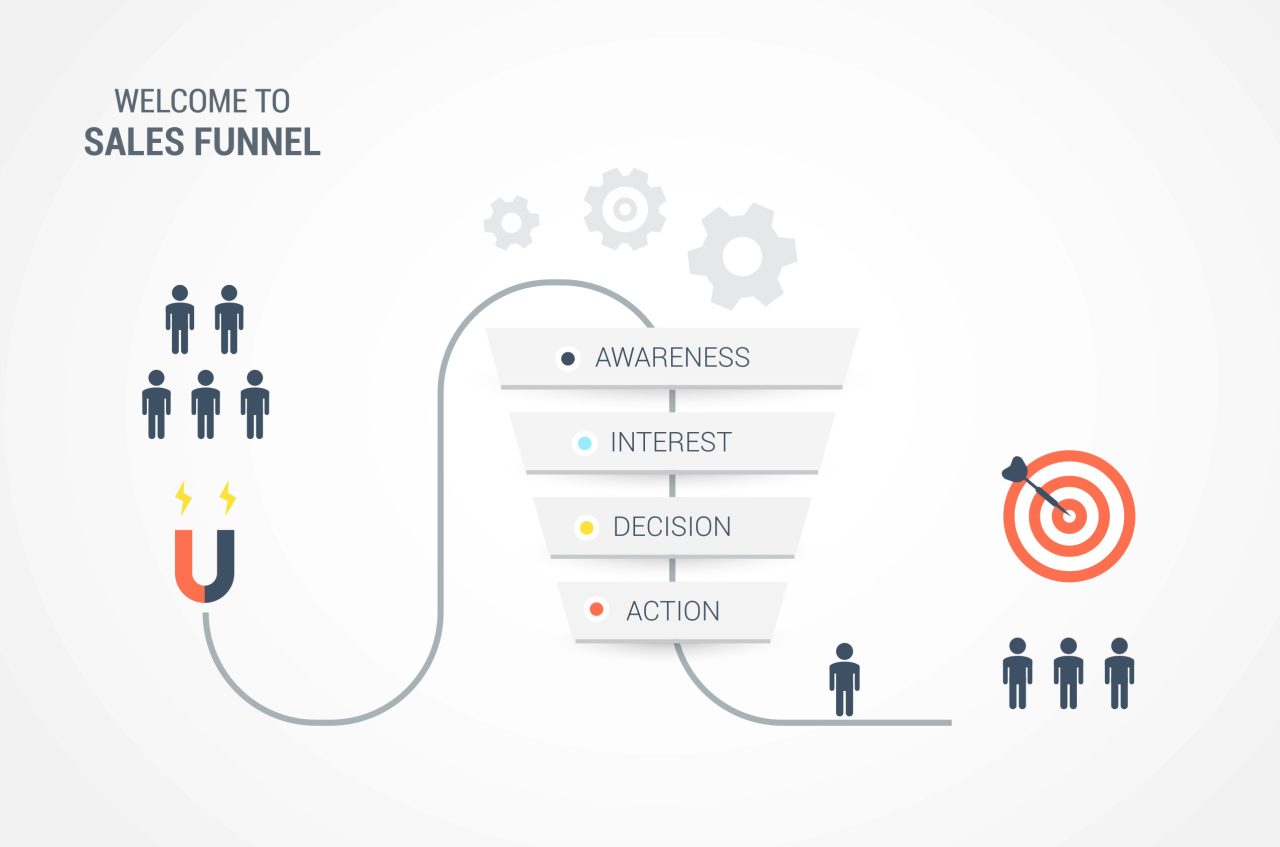 What Content Is Best to Include in a Lead Magnet
Although you may be enticed to include some of your best content in your lead magnet, you may want to rethink this for a few reasons. One of these reasons is that your content may not be working for you unless it is appealing enough to be downloaded by visitors. However, to attract targeted visitors to your website in the first place, SEO-optimized content that ranks well is key to getting visitors curious about your brand.
That is why utilizing quality long-form content is best done on a blog and not a lead magnet where search engine algorithms can work on your behalf to entice leads to browse through your website and download your lead magnet in the first place. Without this content and the organic traffic it generates, it would be difficult for visitors to find your business organically, minimizing any benefits you would receive from having a lead magnet in the first place.
Another reason why long-form, educational content may not be the best content to use for a lead magnet is that e-books have been overdone in recent years and most individuals are looking for more diverse content that is more actionable, personalized, and interactive. That is why lead magnets like workbooks, checklists, quizzes, and other actionable materials are currently highly popular. 
In essence, use your educational long-form content for blogs and to repurpose it on social media and other platforms, while you focus on more interactive and punchy content for your lead magnet delivery. You can even summarize some of your best pieces of long-form content in a short lead magnet pdf. That way, you are making both forms of content work for you in terms of lead generation. The point is to work smarter and not harder and to deliver unique value without detracting from your SEO strategy.
And if you were wondering what is a lead magnet favorite for most business owners, here are just a few insights. Overall, according to a 2020 survey of 790 marketers, the following are statistics of some of the most popular lead magnet content formats:
47% of marketers stated that video and text-based lead magnets performed best as email opt-in incentives. Among these options, short-form content (like video clips and quick tutorials) works the best.
Video content (such as webinars) is the preferred lead magnet type among solopreneurs, who are the majority of the study participants (60%). Small businesses with 10-49 employees who make up 8.2% of the study respondents reported the same results.
Other leading lead magnet formats include written content (22.8%), tools for access (11.8%), interactive content (7.7%), and audio content (6.1%).
---
How to Create a Lead Magnet
If it is your first time creating written lead magnet content, go simple by creating them with the help of Google Docs and Pdfs. Once you write all of your text, I truly recommend using a design platform like Canva to make your ebook, workbook, and checksheet look visually appealing, branded, and authoritative.
And if you're looking to make a visual and interactive lead magnet such as a quiz, a webinar, or a video lesson, here are a few lead magnet tools that you may want to consider:
WordPress Quiz plug-in for quizzes
MeetingBurner or Zoom for webinars
FreeConferenceCall to record audio
Pixabay and Pexels for royalty-free images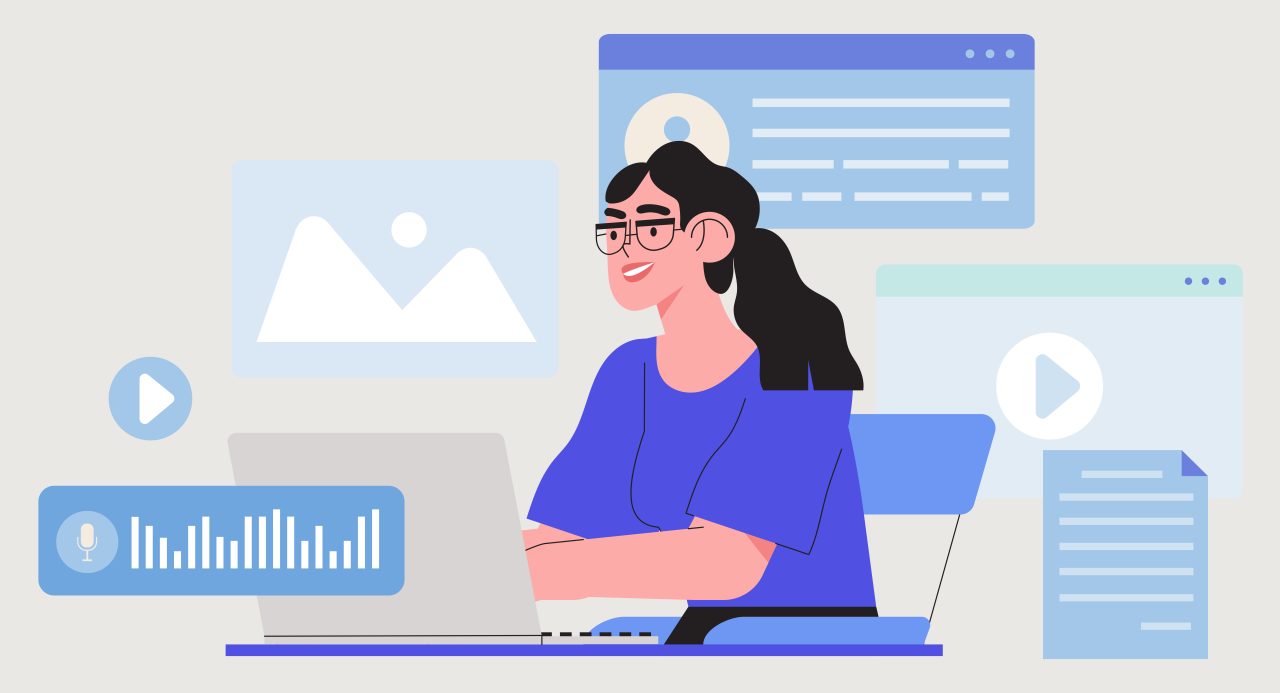 Once you finalize your lead magnet, you'll need a way to collect your leads' emails and send them an automated email sequence with the lead magnet and more information about yourself and your services. This is called an automated email sequence that you write once and set up so that whenever there is a new sign-up on your website, a campaign is triggered to deliver your lead magnet.
The email sequence can be kept at 3-5 emails that are sent one or two days apart and that display the value of your lead magnet and share more about you and your story. It is your opportunity to create a personal connection with your leads that can be further nurtured with time.
Some of the best platforms for email automation include ActiveCampaign, MailChimp, Constant Contact, and Hubspot. Each of them has its strengths that vary depending on your business niche and needs as a business.
And once your lead magnet is ready with email automation in place, it is time to promote it! Since the point of getting qualified traffic to your website is to get email sign-ups and achieve sales, promoting your lead magnet on social media and other website platforms is the best way to capture leads that have the best chance of becoming your loyal customers.
You can promote your lead magnet on your social media by urging your followers to sign up in your posts' CTA (call to action line that is usually placed at the bottom of the post script). Another great way to promote your lead magnet is to guest on podcasts or blogs, where you include your lead magnet landing page as a backlink to your website.
---
How to Position Your Lead Magnet for Most Conversions
When you think of your customers' main needs, you will realize that there is one pain point that is the most motivating when it comes to them taking action with your products and services. And once you get to know this pain point inside and out by observing your customers' journeys, you will be able to pitch your services in a way that really resonates with your prospects.
You can approach your target customers' pain points in two ways – either by positioning how the service will benefit them or how not choosing the service will hurt them. In fact, the latter approach is quite effective, since as humans, we are intrinsically more motivated by the fear of loss than the pleasure of gain. When we speak to potential customers and highlight what life would be like if they never take action on solving that one problem hanging over their shoulders, our leads would be more likely to be motivated by the prospect of the pain they may experience in the future due to delay and take action.

How you communicate your business value proposition comes down to knowing your customer avatar thoroughly and the ability to effectively communicate your offer through storytelling, empathy, your own hero's journey, and prior customer results.
You should make your lead magnet one-liner short and catchy enough to pique interest and then use the above advice to encourage your leads to sign up for your lead magnet.
---
Now You Know the Answer to What Is a Lead Magnet?
Whether you are a new business or an older business, ensuring your digital marketing strategy is built for the most optimal lead conversions is important in this day and age when online consumers are constantly bombarded with attention-grabbing tactics. By understanding the answer to what is a lead magnet, you can better position your business for success.
Lead magnets are a win-win strategy for your business, as they can help to paint you as an authority in your field and as someone your leads can trust. At the same time, lead magnets provide value to your audience and give them a preview of your personality, knowledge, abilities, and products/services. Lastly, they secure a private channel of communication between you and your most qualified leads through email exchange and nurture.
---