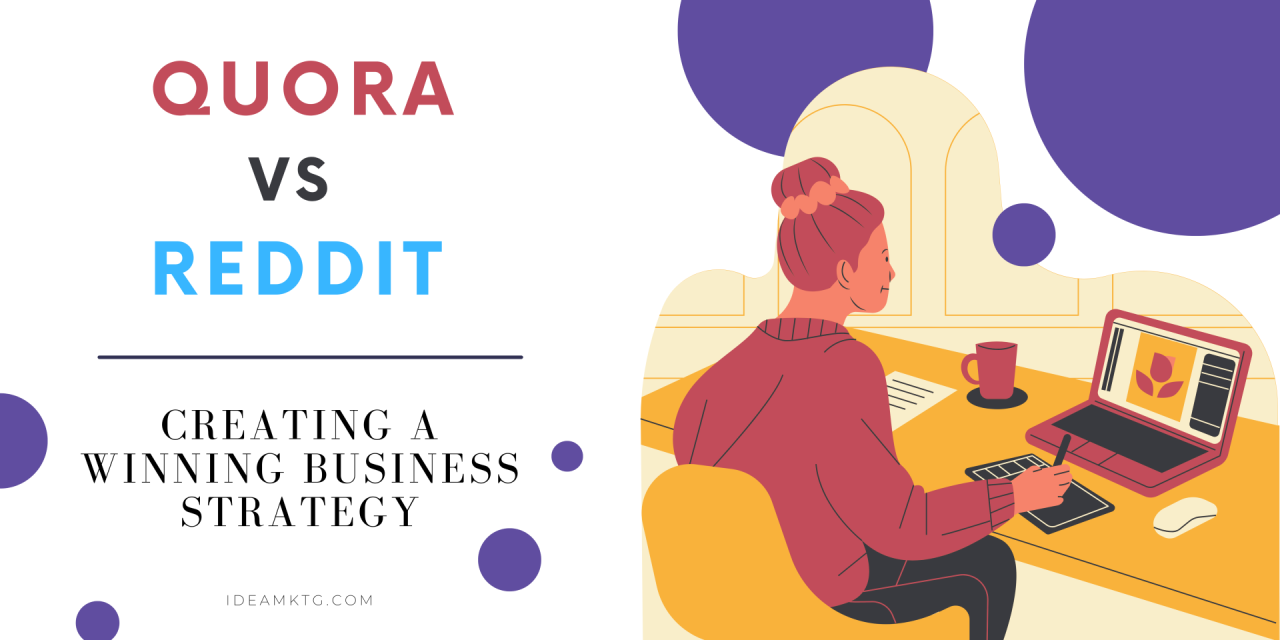 People do not buy goods or services. They buy relationships, stories, and magic. – Seth Godin
Social media has traditionally been used to grow brand awareness, engagement, and revenue for many businesses. Each channel has a specific key user demographic and methods of audience engagement that is unique to its features and capabilities. Likewise, each offers a way for businesses to stand out and attract their target audience to see what they have to offer through engaging content. So, which platform wins the marketing advantage in the ubiquitous Quora vs Reddit comparison?
Although most businesses are familiar with traditional social media platforms like Facebook, Instagram, Twitter, and LinkedIn, they may not know much about the benefits of using platforms like Reddit or Quora for marketing and business growth.
However, since they are both designed to be long-content compatible, both Reddit and Quora offer vast possibilities for businesses to showcase their thought leadership, offer valuable advice, and get in front of a niche audience that is looking for specific solutions.
While Reddit and Quora can be wonderful tools for marketing, unlike most other social media platforms that are utilized openly by businesses for marketing purposes, both of these platforms are not designed for marketing, per se, but rather for asking questions and sharing valuable content. Therefore, both platforms are strict about businesses taking advantage of the spaces to unabashedly self-promote, prompting the best marketing on both platforms to be subtle.
By being helpful and providing valuable content on either or both platforms, you too can gain exposure without being too salesy and pushy with your approach. Now, let's look into the advantages of both so you can better understand how to use Quora and Reddit for marketing your business.
---
What is Reddit?
Reddit is the 6th most popular website in the US and is among the 10 most frequented social media platforms in the country. It boasts 52 million daily active users worldwide (Reddit, 2020).
Given these staggering numbers, what is it that makes it so popular? For one, its main popularity lies within the 24-29 year age group that is interested in connecting with others in topic subgroups called subreddits, which are very specific niches of interest.
You can think of Reddit as a geek hub where every curious topic under the sun can be discussed in full detail by its followers. It is a content-sharing epicenter made up of topic-specific forums that cater to enthusiasts of all kinds. For example, tech enthusiasts are more active on Reddit than on any other platform.
Given this capacity, those that have knowledge that can answer the most important questions of these subreddit group members hold the key to building authority and trust in these communities. Just imagine your content being viewed by your most targeted audience who is able to see your business name and click on your website, should they be interested in learning more about you. That is the power of Reddit. If used correctly and strategically, the platform can help you attract warm, organic leads to your website that can become customers.
To participate on Reddit, you can open an account and add a few relevant subreddits, or individual topic forums, to your account. Each of these subreddits is hosted by a moderator and each subreddit has its own rules when it comes to posting. You can read and follow these subreddits and contribute to them organically to showcase your knowledge and topical authority.
---
How to Use Reddit for Marketing
Since Reddit is a content sharing, question asking, and advice-giving platform, it is important to stick to its community guidelines of helpfulness as opposed to self-promotion. You can think of Reddit as a "how can I serve you?" platform, where your aim is to provide value to other users. By being helpful, others will be more inclined to learn more about you and could do so through your profile and the link to your website.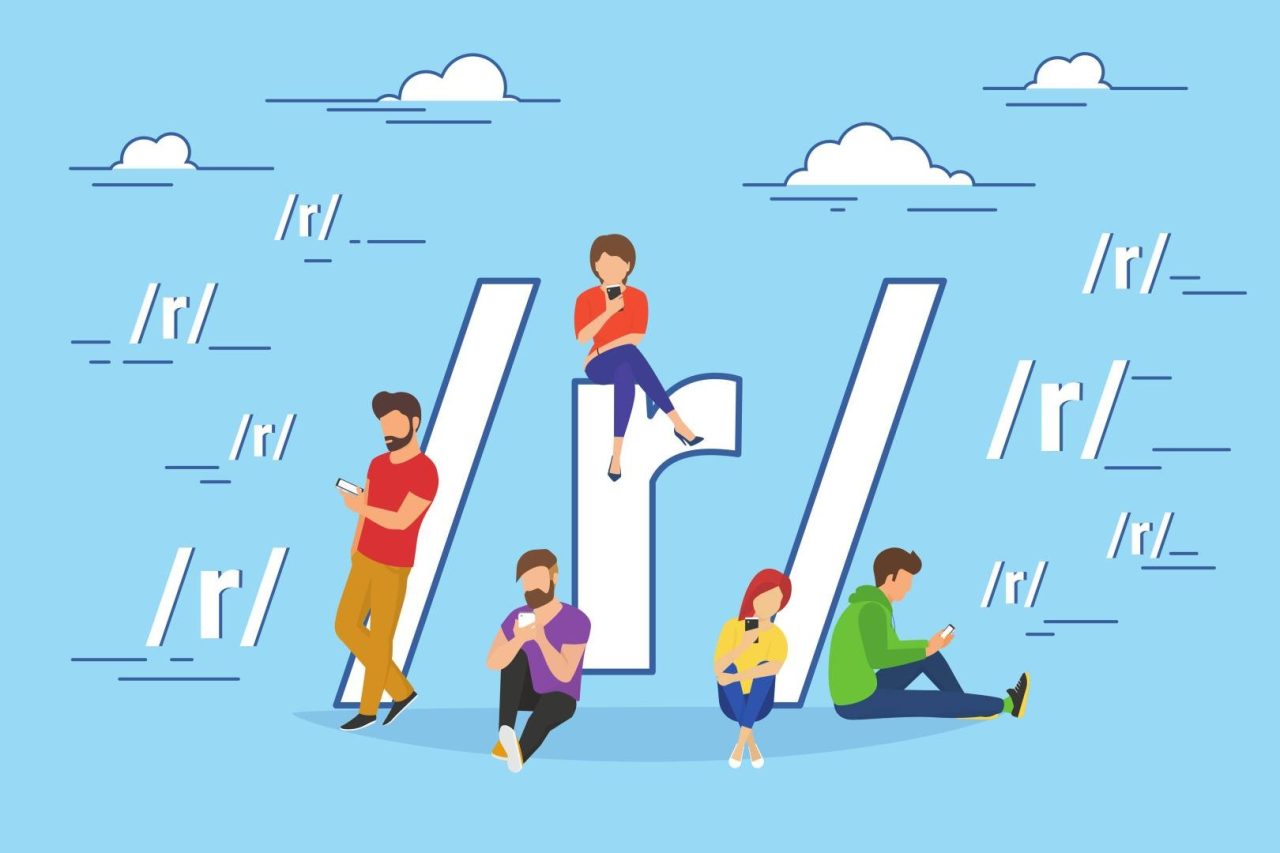 You can think of marketing with Reddit as having the same approach as the SEO blog on your website. Both approaches provide long-form content and share value to targeted audiences using research of those audience's greatest pain points and most common questions. Then, they dive into speaking to those pain points and providing authoritative advice. By doing so, they are rewarded by their audience with likes, shares, comments, and other technical metrics.
If you approach your marketing on Reddit with the same degree of research, helpfulness, and patience as you do on your blog, you will do right by Reddit and reach audiences with your information, services, and products that you may not have otherwise.
Overall, your marketing efforts on Reddit should not appear as "marketing" and should not signal that you are using the platform for the benefit of self-promotion. Reddit users can tell, and it may detract from your authenticity, authority, and trust-building efforts. That is why the best approach is to see it as a forum where you can spread your advice, knowledge, and helpfulness, and where your business can gather more public recognition.
The following are some of the most common Reddit guidelines that contributors should abide by in order to ensure that their account or content does not get suspended and labeled as "suspicious":
Stay away from duplicate content and cease posting the same content or comments more than once on multiple subreddits.
Don't solicit engagement upvotes or comments in exchange for reciprocal favors.
Share others' links so that your content doesn't come across as self-promotional.
Promote your links strategically, and try to stick to your informational content only.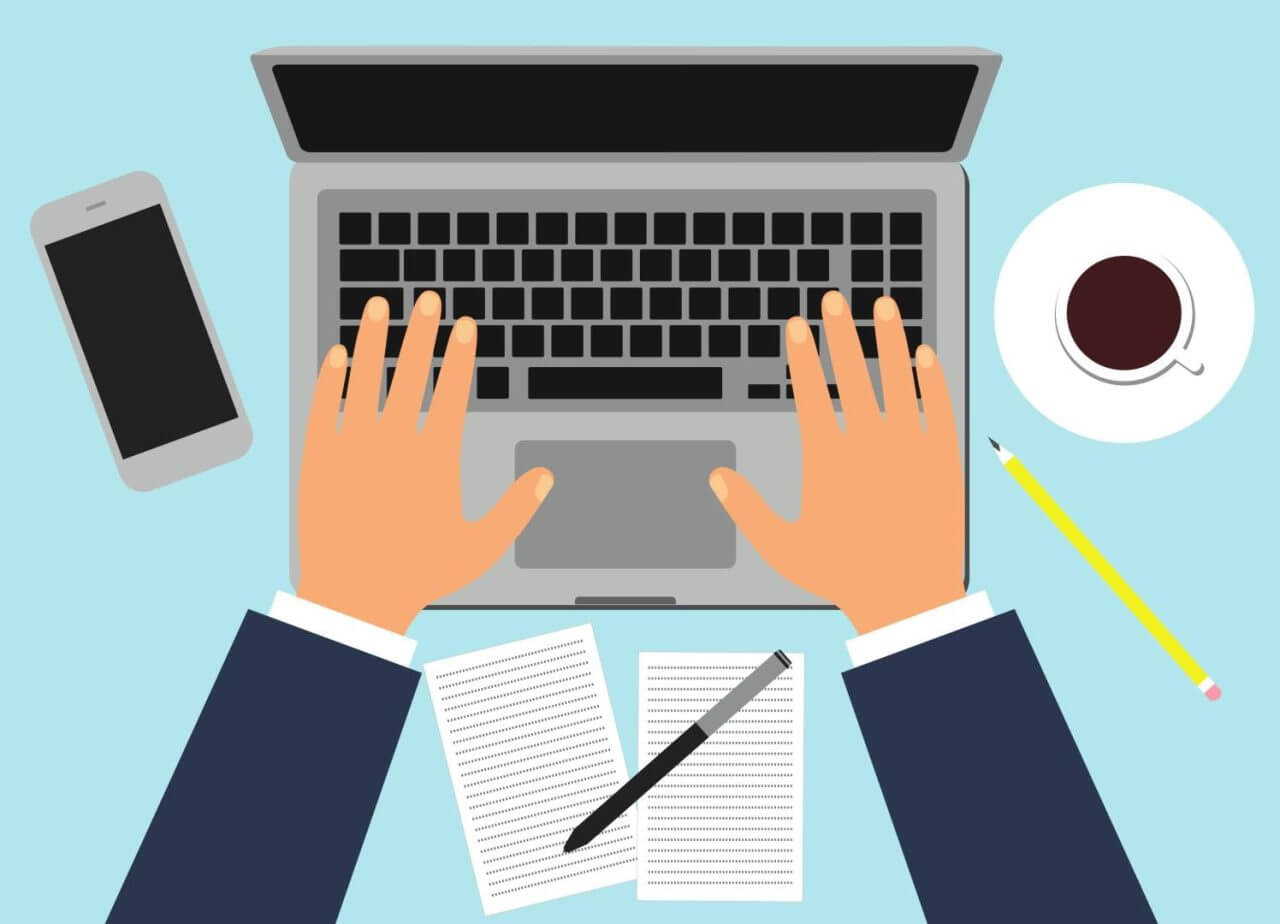 ---
How to Use Reddit for Market Research
Given that Reddit is such a microcosm of ideas, topics, and interests that American and global audiences care about, it is the ideal tool for researching what your target audience cares about.
For example, if you work in the wellness industry, you can research the wellness Reddit forums for more information about your ideal customer's pain points. Are the majority of pain points tied to weight, diet, or chronic inflammation? All of this information can point you to the topics that your target audience most wants to know about and where you could be most helpful as a guide.
If your specialty is nutrition, for example, subreddit groups offer smaller niche groups that discuss nutritional topics in further detail. By reading user comments, you will be able to truly understand their lives and their most personal emotional, mental, and physical needs.
As you go through all the relevant Reddit posts, look for clues such as the upvote number and the engagement frequency, which will signal that certain topics are more popular over others. This is a big sign that the topic is highly relevant to your niche and that your target audience would like to know more about it.
As you gather all of your data, think about the creative ways that you can answer your target audience's pain points with your content. Then, work on your blog and social media strategy around these new insights and publish content that adds further value to the most popular Reddit topics in your niche. This will ensure that your content will speak directly to your audience and that you will be seen as a relevant authority in your field.
---
What is Quora?
Quora is a platform that enables users to share and gain knowledge about a variety of topics. Similar to Reddit, it is a forum of topics and subtopics that can be filtered according to categories and relevance. It likewise has a feature where users can comment on and upvote certain topic contributions in terms of preference.
The reason why Quora is one of the most preferred content-sharing hubs is that most adults spend twice as much time on Quora than on LinkedIn and those who are 18 years and older with a household income of $100K or more prefer Quora over other authoritative sources like Wall Street Journal.
Given the fact that about a third of adults ages 25 to 34 use Quora, it is one of the most popular content platforms online, especially for topics such as entertainment, travel, business, marketing, learning, and technology. But is Quora also beneficial to marketing and business growth? Absolutely! According to SEMrush, businesses can get more high-quality traffic, boost their authority, and learn more about their audience with Quora.
Overall, you can use Quora for publishing content, researching and following (through notifications) a specific topic related to your business, and creating ads to target your ideal prospects.
---
How to Use Quora for Marketing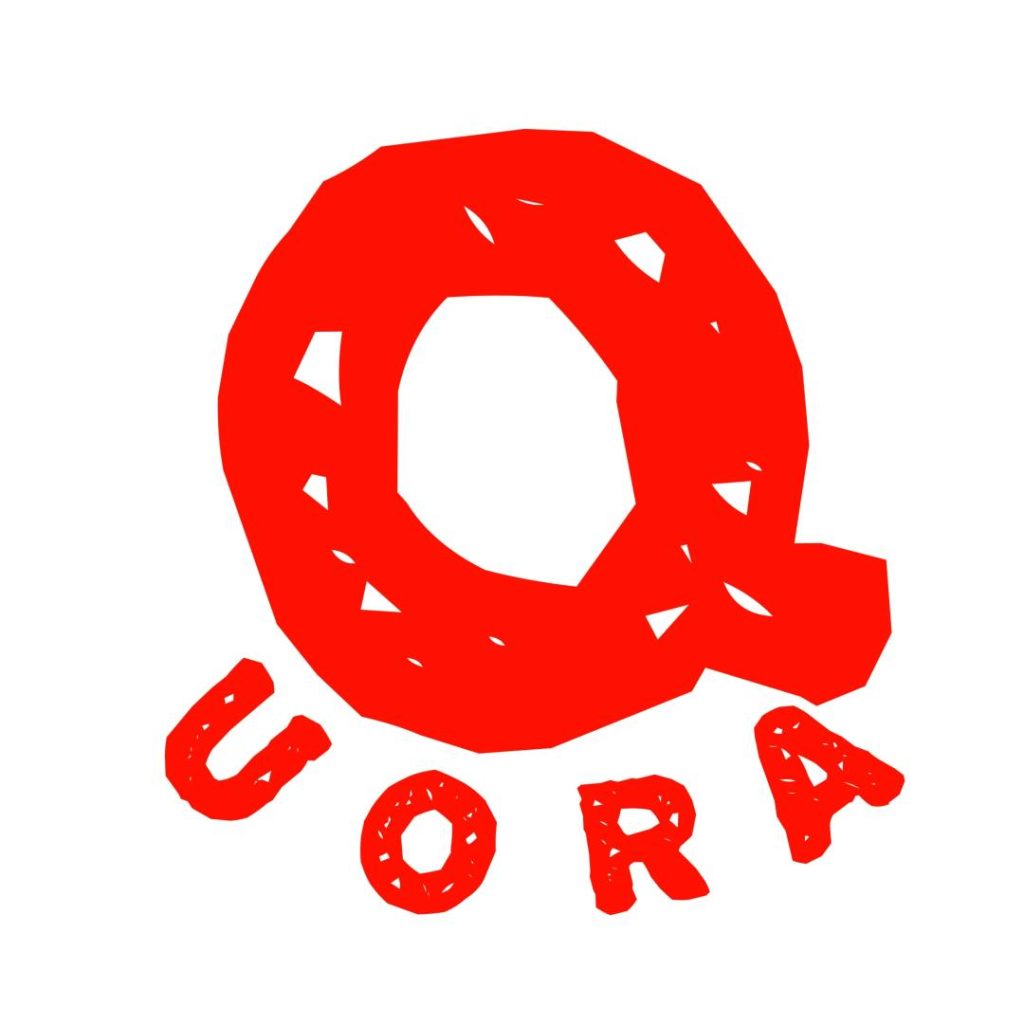 Using Quora for marketing has a very similar approach to Reddit. Since Quora emphasizes long-form content, you can take advantage of this to build your authority in your chosen niche by repurposing your top blog content into shorter content highlights on Quora.
You can likewise filter through and find topics you know quite a lot about and offer quality advice to users that are looking for help. If your answer gets many upvotes, it will be visible as one of the top answers by thousands of users.
There are many ways you can use Quora for marketing. The following are some of the most common ways to use Quora for business growth:
Market research
Business awareness
Building authority through thought leadership
Quora ads
Website and social media content strategy
Like Reddit, Quora affords business owners almost a crystal ball into what their users think, feel, and need. This "raw data" can then be used to strategize your business objectives according to a more targeted approach that is data-driven.
---
Doing Market Research Using Quora
Doing market research on Quora simply entails digging into relevant content and trying to understand what your target audience thinks about certain topics. You can ask yourself:
What motivates this audience?
What is its biggest fear?
What would make these target prospects joyful if they were able to solve their biggest problems?
What could you do as a guide to help them get to that place of peace and contentment?
For example, you may have counted on your customer avatar to be traveling during the summer months and purchasing your services and products at that time, only to find on Quora and other related content platforms that because of the current socioeconomic factors, most are staying local and looking for cheaper vacation alternatives that are closer to home.
Because of this knowledge, you can be better informed on how to position your products or services for the summer months. You may choose to discount them or to collaborate with a few vendors in the most popular destinations to offer the services locally.
Real-time potential customer data is truly invaluable when it comes to understanding changing customer needs and trends and aligning your business trajectory to meet those findings.

---
Reddit vs Quora: Should You Use Quora or Reddit for Your Business?
Depending on your key audience characteristics (customer avatar) and business goals, you may opt to either focus on developing your topical authority on Reddit or Quora, given the sheer amount of time it takes to truly develop a relationship within a community that you'd like to support and motivate.
Like any effective marketing strategy, choosing a few marketing channels that align with your business needs and audience preference is key. Testing out engagement on these channels can help you narrow down even further which marketing efforts are worthwhile given your time and resources.
Give it time, and then place your best efforts on up to three marketing channels (be it SEO, paid ads, and a social media channel that you feel generates the best engagement with your key audience) that you believe have the best return on investment for your long-term business growth success. Minimize trying to do it all, although in the beginning, this can help you test, experiment, and evaluate the best approach to take moving forward.
In terms of deciding between Quora vs Reddit, there are a few questions you can ask yourself:
Where is my ideal audience hanging out and what problems do they have that I can help them solve with my knowledge and advice?
Which platform is more enjoyable and intuitive for me to use, and do I like spending time on it even without any business objectives?
What are some of the most important platform features of each, and which one will help me with my content and business objectives?
Here are some ways you can ascertain which platform is more aligned with your needs.
Reddit Advantages
Offers anonymity and more informality to users
Focuses on the content more than on the user
Rewards post visibility and account strength through the extent of user engagement
The platform is not heavily moderated
Great platform for niche interests and connecting with younger audiences
You don't have to register on Reddit to read the forum threads (but you do to participate and comment)
Quora Advantages
Can help you increase traffic to your website by allowing you to drop a link to information; as a result, 63% of traffic to Quora comes from search engines
More marketers prefer Quora for organic traffic generation
Quora seems to be more optimal for learning about certain topics
It is the ideal platform to test answering questions that you will publicly deliver in the future
Provides knowledge from other contributors to help you learn more about your topic/niche
Offers the possibility to perfect your business model by asking certain topic-related questions to your audience directly (when approached correctly, it can be utilized like a survey that helps you understand your potential customers better)
Quora vs Reddit: The Major Differences
Although Quora and Reddit seem very similar to newbies looking to use it to strengthen their branding, they do have vast differences. One of the major differences is that Quora is a question-and-answer website while Reddit is a news aggregator as well as a discussion forum.
Quora also has a few advantages over Reddit, including the ability to have more thorough discussions on specific topics. It likewise is directed to older audiences and to more professional/serious content, since Quora moderators are picky as to which content is approved (silly and funny may not cut it).
On the other hand, Reddit is geared toward very niche topics and is less serious in terms of conversation than Quora. On Reddit, user rules also change often, and promotion is seen as spamming, which demotes content and users that seem to be blatantly using the platform for marketing.
Overall, Reddit has a more quirky and snarky persona, while Quora is more conservative and sincere. Overall, both platforms reward helpfulness and unique information that helps users with information. By using this as your Reddit and Quora approach instead of treating the platforms like a social media ad, you will go far in putting your name, brand, and business in front of the people that care about what you have to offer.
---
How to Design Your Content Strategy Using Quora and Reddit
Quora and Reddit offer a very unique opportunity for businesses to understand how their ideal users think, feel, and act. For one, you can investigate forum topics that align with your business and take notes on the most popular topics on the platform(s). The popular topics signal which pain points are the most prevalent for your potential customers. They show you where the biggest opportunity lies for you to offer your advice, services, and products.
The more you investigate the key topics on these platforms, the more information you can gather about which angles you can take to speak directly to the audience that is commenting and sharing on them.
For example, if most individuals feel that they are too busy to do a certain training that your business niche offers, you can take that as an opportunity to create a service or a product that is shorter and designed specifically for busy individuals on the go. Then, you can target this pain point – "not enough time" – and write targeted content that shows your audience ways to find more time, optimize for time management, or learn this new skill on the go.
The best way to approach content strategy research is to write down the top topics trending for your niche and then investigate them further by writing notes below the topics about the major problems and desired solutions most commentators asked about. If you are still unclear, you can always ask as a commentator whether individuals can expound on their initial comments by asking specific questions.
Your task would then be to craft unique and helpful content that speaks to these commentators directly (if you were giving a presentation and they were in the audience, what would you say to them?), and make it easy and enjoyable to read.
---
Advertising on Reddit and Quora
Not many business owners are aware of the fact that Reddit and Quora offer the opportunity for marketers to advertise on their platforms.
Advertising on Reddit offers businesses the opportunity to buy targeted ads that reach their ideal audiences across topics that align with their products or services. Since Reddit is a hotbed for emerging trends in all industries, it is the ideal platform to capture new adaptors' attention and get in front of audiences open to new ideas and experiences. Since most advertisers overlook Reddit, the platform is ripe with opportunity and is one of the best platforms to be seen and stand out.
Likewise, advertising on Quora involves catering to businesses that are looking for audiences that are usually found on Quora, specifically those that are college educated, career-oriented, and have a household income of over $100K per year. Running ads on Quora starts at $5 per day and the setup is fairly simple and intuitive (very similar to running Facebook ads).
Both platforms disclose that most of their audience is US based, with Quora attracting a sizable third of its audience from India. Reddit, on the other hand, is more popular with audiences in the UK, Austria, and Germany.
---
How to Use Quora and Reddit for Business Growth
Social Media is about the people! Not about your business. Provide for the people and the people will provide for you. – Matt Goulart
Both Quora and Reddit can be used as virtual round tables that provide business owners with organic perspectives from their ideal customers that can help them understand customer trends, needs, and ideas that they wouldn't be able to access otherwise.
Likewise, both platforms offer testing grounds for questions and ideas that can be validated to inform business ideas and needs.
Your input on both platforms can be seen and broadcasted to hundreds and even thousands of readers. In fact, Quora sends out a newsletter of the top questions within the topic queries that users subscribe to, so your answer can be potentially viewed by many individuals.
Both platforms can also afford you the opportunity to create a community around your business idea to which you can contribute to and learn from. This is an invaluable resource in terms of customizing your business offerings to match true customer needs and wants.
Just imagine being at the forefront of what your audience thinks and feels about your topic of interest and how this changes and morphs over time depending on many social and economic factors!
Unlike your branded social media and blog content, Reddit and Quora can truly instigate a conversation around your content. By posting shorter content on either or both platforms, you can gauge how your readers respond to it. The popularity or engagement levels of this content can then inform your content strategy and whether you'd like to devote more time and resources to creating longer content for your blog.
Both platforms also offer business ads that businesses can use to more effectively target their ideal audiences. By sharing content that is helpful and not self-promotional and investing in Quora or Reddit ads, your message and business can really stand out on these two content sharing platforms which, if utilized strategically, offer the ideal opportunity for driving organic traffic to your website.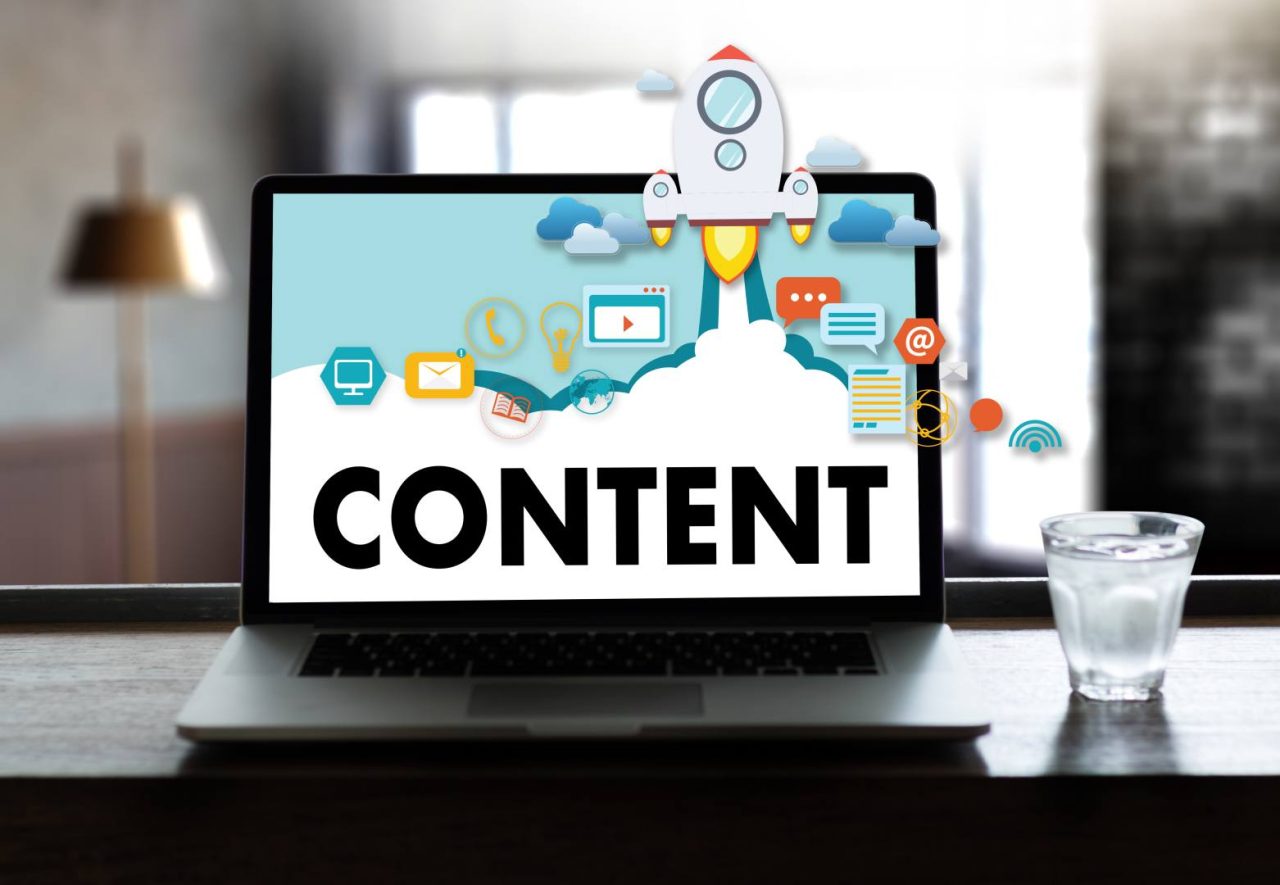 ---
Final Thoughts
Depending on what you learned about these two platforms, you may find that either Quora, Reddit or both are ideal for asking questions, sharing ideas, and giving comments that will not only help you improve on your business and content strategies but will also drive organic traffic to your website over time.
One of the pillars of marketing is to educate and offer value to individuals looking for information that will solve a major problem in their lives. If you can convince your core audience that you can do that through your unique approach, informational content, and authoritative stance, those individuals that resonate with your value proposition will ultimately choose and trust you as their guide to help them solve their biggest problems.
To understand which platform is the winner in the Quora vs Reddit marketing ROI comparison, it is important to compare the core features of each platform with your own preferences, your customer demographic, and your business objectives. And if you still aren't sure, you can test out both platforms for about a month and see which one fits your expectations. As we say in marketing, testing and practical experience are the best teachers!
Here are just a few more of our top resources that will help you navigate your content marketing strategy so that you can roll your sleeves up and start testing all your newfound knowledge in practice:
Effective Marketing Needs a Content Strategy and an Investment Mindset
5 Reasons Why Blogging is a Profitable Marketing Stategy for Your Business
Social Media Advertising to Increase Brand Awareness and Gain Ambassadors for B2C Manufacturers (Case Study)
And if you need a bit more help with your content marketing strategy, social media marketing, or SEO, we at Idea Marketing Group pride ourselves in being one of the top marketing agencies in Chicago and in creating long-term customer relationships based on quality work and trust. Contact us today!