Marketing
Essential Tools to Find Your Target Audience Online (and 3 important questions to ask!)
By understanding your target audience, you can better strategize your marketing plan to speak to the needs of those most needing the solutions that you'd like to offer. Without knowing your ideal customer base, it will be difficult to have success as a business long-term.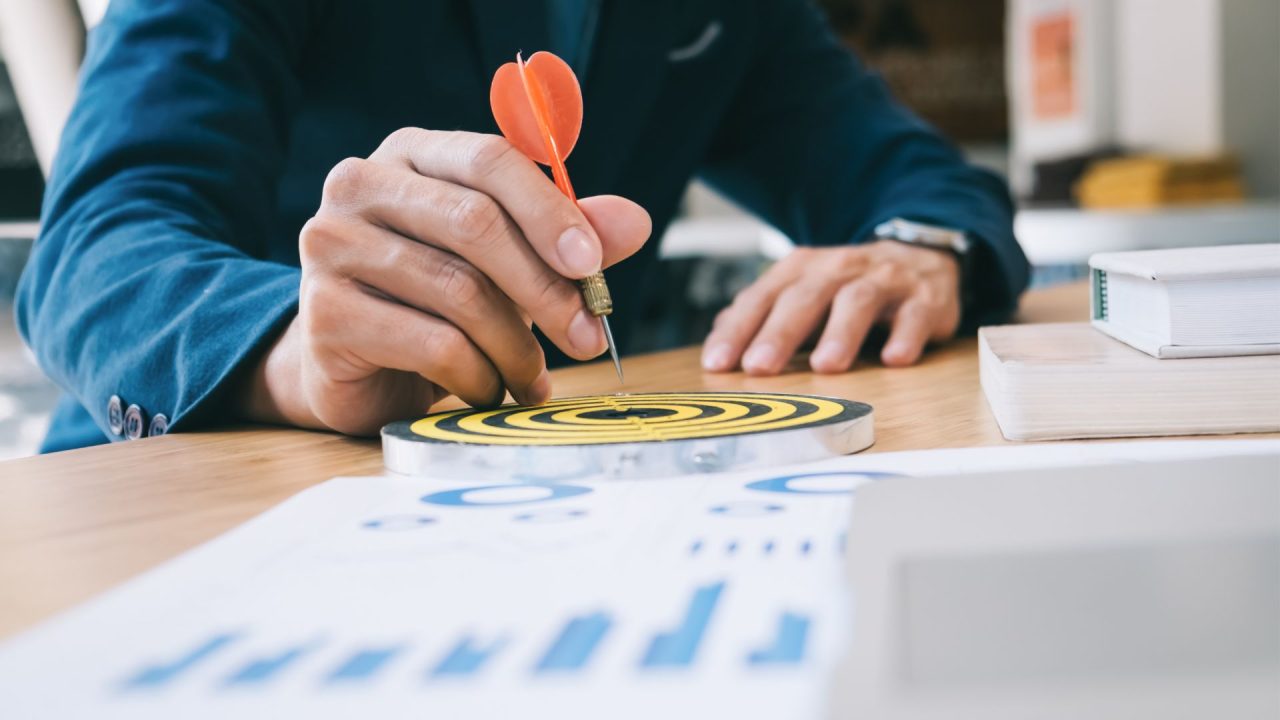 ---
What is a target audience?
A target audience is the ideal type of customers a business would like to have that is qualified due to its particular demographic traits, including age, lifestyle preferences, location, educational status, and economic background. It is a group of individuals that are most likely to purchase services and products from a business because they all share physical, socioeconomic, emotional, and internal pain points that drive them to seek solutions through specific products and services.
Inevitably, you have to align your brand to your customers' needs and speak their language to get through to them. Without trust, empathy, and generosity, your prospects will not be convinced that you are the right guide to help them get on the other side of their problems.
Think of your target audience as heroes in the story of their life's journey. Only a problem will prompt them to seek out answers and solutions. Businesses exist to meet those needs! In fact, great businesses are guides – or sages – that help heroes get back on their hero's journey toward life fulfillment.
Now, let's look at ways you can determine your target audience and the best free tools to find your target audience online!
---
How to determine a target audience
The best way to find your target audience is by first thinking about the specific needs your product or service fulfills. It's important to identify the pain point, and then determine who has those pain points.
Ultimately, how well you target your ideal audience will determine the success of your business. If you talk to everyone, you will talk to no one in particular. That is why your marketing copy must be written with a select group of people in mind that share a particular problem that you can solve better than your competitors.
If you don't understand your audience's needs and what problems they have to be looking for solutions like the ones you offer, you will not be able to connect with them on an emotional level and nurture the relationship for long-term mutual benefits.
And, the more specific you are about your customer avatar, the more effective your content and sales approach will come across. For example, instead of targeting suburban moms who desire to build another income stream, you could instead target moms over 50 that are bored with their current careers and want to build a bigger retirement portfolio with additional income streams.
As you can see, understanding more about the particular pain points a certain demographic experiences will be key to targeting the individuals that are most likely to respond to your offer. How far you'd like to niche down in terms of this audience is truly up to you.
---
Identifying and describing the target audience for a website
The process of identifying your key audience truly depends on the age of your business and the amount of analytics that you have gathered to understand your target audience's internal motivation and behavior.
For example, if you already know that your key customer profile is a single, urban man between the ages of 18-45 that is a homeowner and that likes to vacation twice a year, you will be able to create sales copy and vacation products that serve the needs and desires of particular customer avatar.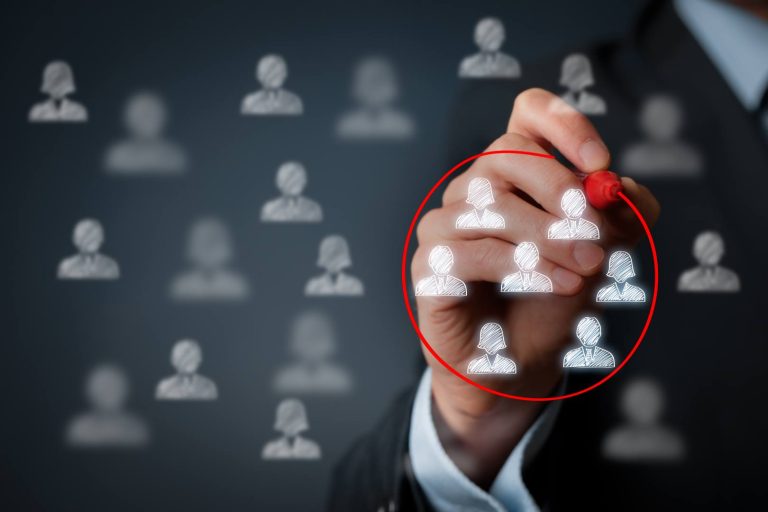 However, if you are a new business or are pivoting your products and services and don't have enough internal data to understand the profile of your most common customer, there are various ways that you can identify your target audience. Here are just a few effective tools to find your target audience online and add value to your service niche:
Google Trends – this free tool will show you the regional and yearly Google search trends that are the most popular for your specific product, service, or keyword. You can use the data to understand your audience better and to target your audience with specific content (optimized keywords) that they will look for and find your products and services organically. 
Website Analytics – your website analytics can show you a lot about your visitors – who they are, where they come from, how long they stay on your website, and if they click on any parts of your website to learn more. By understanding who your visitors are and how visitors interact with your content, you can more successfully nurture them through your sales funnel. 
Social Media Analytics – by studying your social media analytics, you will be able to analyze who is most engaged (interest) and much about their lifestyle, values, needs, and drives. By analyzing your top social media followers' profiles, you can learn a lot about their lives and why they are aligned to your products and service offerings. 
Surveys – sending surveys to your customers is another great way to understand their drives and motivations better. Surveys not only offer a direct and target approach to researching your ideal customers, but this data can be invaluable when creating your ideal buyer profile. 
---
Free tools to find your target audience online
There are many ways you can find your target audience on social media and through your own website analytics, and here are just a few tools you can use to find your audience online.
SEO Analytics – if you utilize SEO for your website, don't overlook the power of Google Analytics and Google Console to understand your website visitors and their behavior. In fact, Google Analytics can tell you which of your content is most popular and what your audience prefers to learn about. You can then use this information to plan more similar content that talks to your most prevalent lead demographic; this could be women who live in the Eastern United States and care about treating post-exercise pain holistically. Understanding who is most interested in your content and which content performs best, you can create similar content that talks to your audience demographic directly by highlighting best practices and how-to advice.
Quora and Reddit – these platforms are wonderful resources for researching what information people are looking for and which pressing questions they're asking. By analyzing the level of popularity and interest in questions asked in your niche, you can better understand what your audience would most likely want to learn about. This knowledge can then help you plan your content strategy to center around answering these questions authoritatively. Quora and Reddit allow you to eavesdrop into personal "conversations" that individuals have around your topic of interest. Where are there gaps in understanding when it comes to particular topics and how can you bridge those informational voids? 
YouTube – you can think of YouTube as a video search engine that can provide you with the same research insights of what topics people find popular with even greater ease. By searching the keywords related to your business, you can see right away which videos have the most views. Studying the top video headlines, content, and user comments can provide you with plenty of valuable information about who is looking for the type of information and services that you offer and how you can provide value to your ideal audience. Examine what comments are the most popular, who made them, and why. This should represent your target audience and your ideal customer avatar.
Amazon – Amazon provides another great opportunity to study which topics and content are the most popular in your niche and who are its consumers! Search for and research the most popular books in your service niche and try to understand why they are the most popular with customers. Then, read all the best and worst comments to learn more about your potential ideal audiences' needs. What is this audience looking for and can you meet their needs with your products and services? Using the information you have gained, you can structure your content marketing to speak to this audience directly.
Facebook Groups – Facebook Groups offer a targeted insight into what a particular segment of the population is thinking, feeling, and desiring. Since the groups are mostly private, they offer one of the most honest representations of your potential audience's pain points and wishes. You can follow the members' posts to understand more about their lives, perspectives, and interests, and to see which group members would most resonate with what you have to offer. Are they overwhelmingly of a particular gender and certain age group? By narrowing down their demographic features, you can be better equipped to create your ideal customer avatar.
---
Finding your ideal customer and creating your customer avatar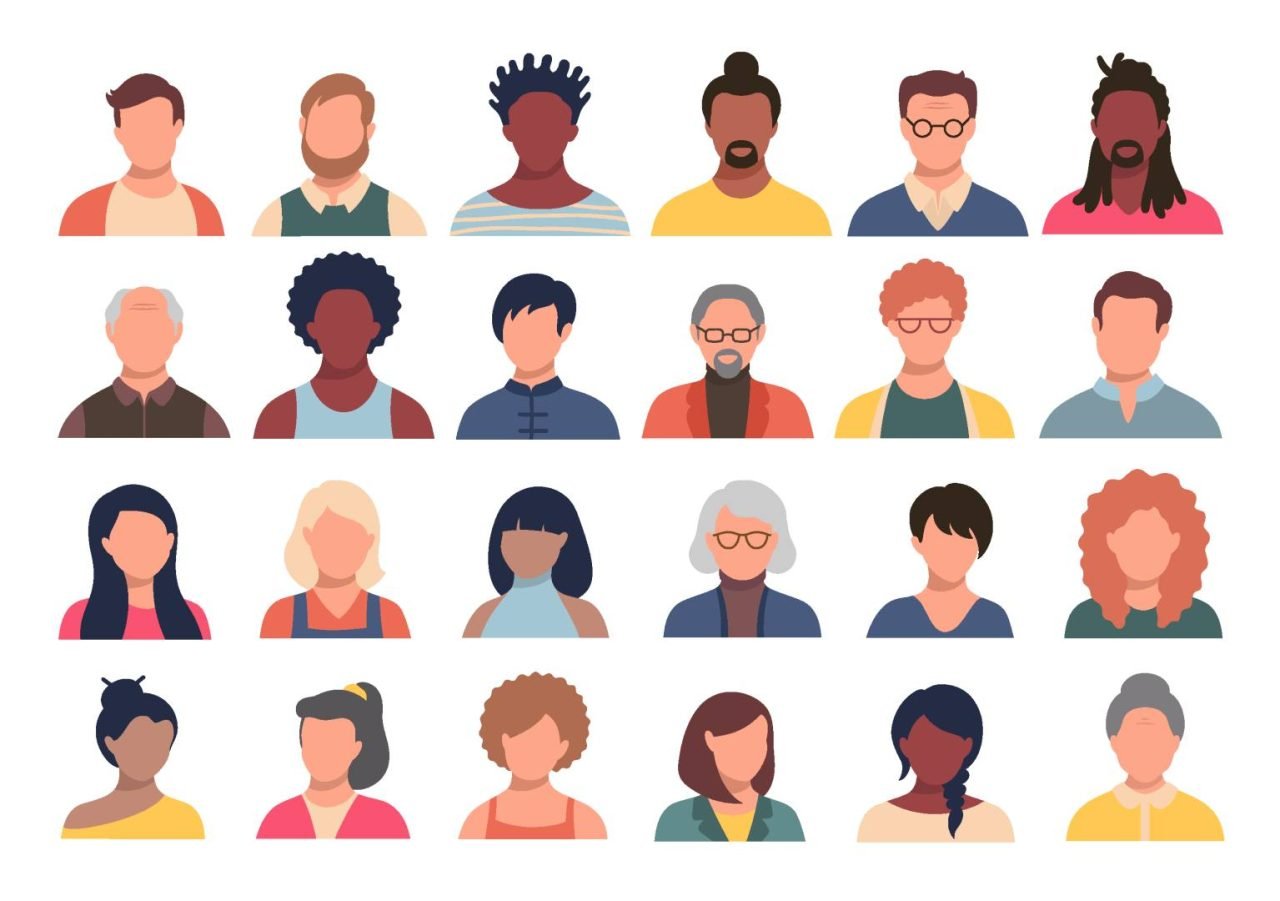 "Don't find customers for your product. Find products for your customers." – Seth Godin
Now that you are equipped with knowing where to research to find your ideal customer, it is time to dig even deeper and create a detailed customer avatar. Your customer avatar is a fictional representation of the most common person that would use your products or services. It is a detailed profile that describes this individual's age, profession, income, race, demographic features, education, family life, living location, preferences, and problems.
It is akin to creating the main character in your own movie script and understanding all you can about him or her.
The 3 most essential questions you might ask in this process are:
What keeps my ideal customers up at night?
What are their long-term goals?
What are some challenges they face in life?
Make sure you define your ideal customer to the last detail when it comes to his or her physical, emotional, mental, and spiritual needs and pains. The more you understand what makes your prospects tick, the better you can position your services and products to speak to them directly and show them why you are the best guide to help them live their best lives.
Remember, if you try to speak to everyone, your message will fall on deaf ears.
---
Study your competition to find your target audience
Another helpful way to understand your audience and how to target it is to study your closest competitors on both their website and social media channels. What language do they use? What tone do they have? To whom do they seem to be laser-focused on selling? And, finally, what topics do they write about? If your competitors are successful, they may just be doing things right!
Take notes and check where there are biggest gaps between your and your competitors' content and sales approach.
Ideally, you want to pinpoint the customer pain points that your competitors are highlighting and reverse engineer which demographic segment they are zeroing in on. Then, you can ask yourself if your audience varies in any way and if you are correctly targeting it with your branding and messaging. This research could help you get closer to understanding your target audience and how you can improve on how your delivery in order to address their major pain points more effectively.
---
How to find your customer pain points?
The same method you use to find your ideal customer avatar is one you can also use to find your main customer pain points. By investigating what people are commenting about in your niche on Youtube, Amazon, Facebook Groups, Raddit, and Quora, you can better understand what your potential customers are thinking and feeling.
Look for a golden phrase and other common key phrases that epitomize what your business stands for and offers to customers, then research those phrases by exploring the most popular topics that come up for them. As you do this, ask yourself why people are drawn to this topic in the first place. This will let you know quite a lot about the problems that people are looking to solve by looking for relevant information that can help them.
Further, explore the comments section and read what individuals say. What is the running theme of the comments? Are individuals sharing personal problems and looking for guidance? All of these answers can provide great clues into your customer pain points! Write them down and see how you can incorporate this newfound understanding into your sales funnel, email-marketing, and nurture campaigns. Talk to your audience like you would talk to these individuals and show them why you can be trusted with the solution.
---
What is audience targeting and how will it improve your business growth?
It's one thing to get an idea of your ideal customer avatar, but it is another to understand all your customers and treat them as separate entities with unique needs. That's exactly where audience segmenting and targeting comes in. Although most of your services and products could be consumed by women over the age of 35 in the suburbs of the US, half of your audience is probably a mix bag of demographic traits.
While using the customer avatar is ideal early on in a business by incorporating it into marketing collateral that targets your most wanted customer, audience targeting is best done once you have customer traction and data. Then, it is best to group customers and potential customers into further segmented categories that not only describe their personal characteristics but also the extent of their interaction with your business.
For example, you may further divide categories for women over the age of 35 that live in the suburbs; one could be women who are married (higher income bracket and different lifestyle needs) and another, for those who are single. But you may also introduce another category in this mix to distinguish those that interact with your brand but have not purchased anything and those that are customers.
With audience targeting, you can filter your audience in order to personalize your marketing message to each segment directly – making it more authentic and aligned to their customer journey with your brand. It is simply the closest you get to writing a personalized letter to each customer with today's automated email technology. Audience targeting will enable you to send correspondence, offers, promotions, information and more to a specific segment of your audience that would most likely respond to it based on their prior interest and behavior.
Overall, while a customer avatar brings desired prospects to your business, audience targeting is a way to filter out this audience and nurture your leads for better sales outcomes.
---
How to meet customer needs and expectations
The more you understand your audience, the better equipped you'll be to meet their needs and expectations. Inevitably, the main mission of any business is to solve customer pain points through unique solutions. The better you are able to understand them and meet them, the more successful you will be.
Early on, every business should strive to talk to their customer avatar to attract the right leads interested in what it has to offer. Later, studying and using website, social media, and email marketing analytics is key to doing the field work necessary to uncover how your leads and customers interact with your business.
Which means of marketing brings in the most leads and conversions? Which email approach is most effective in increasing open rates? What type of products and services are the most popular and how can you improve them even further due to existing customer feedback to make an even more appealing offering?
Another more active approach to understanding your customer needs and wishes is simply by asking! Talk to your customers directly and ask them what they like and what they would improve about a specific service through email, social media, or targeted website surveys. To ensure better return rates, you can ensure that their responses are anonymous.
This data can prove invaluable to understanding your business from your customers' perspective and will provide you with the insights you need to pivot, adjust, and re-create to meet their needs and expectations.
---
Conclusion
There are a number of creative ways you can utilize to find your target audience that can help you not only understand your ideal customers' problems, needs, and desires, but also help you become better at what you do by providing more value to your customer base.
Once you understand how visitors interact with your website and services, you can be more informed which content, services, or products get the most traction and why. This information can inevitably serve to help you improve on your approach and make your offers more customer-oriented, which will improve your overall conversion rates.
You can learn a lot about what people in your niche are looking for simply by researching which content in the internet universe is most popular in terms of the number of viewers, interactions, and comments. By reading users' comments, you can investigate what your potential customers really want to know about and which problems they'd like to solve. Then, using this information, you can better design your content, services, or products to speak to this targeted audience more personally and with greater intent.
---