SEO
5 Reasons Why Blogging is a Profitable Marketing Strategy for Your Business
It is no surprise that business owners are overwhelmed when thinking about marketing these days. They understand the importance of a website, social media, and paid ads, but most are confused about the function of blogging. Although they do understand that blogs help with branding and authority, they may not understand how blogging can help attract organic leads to their website.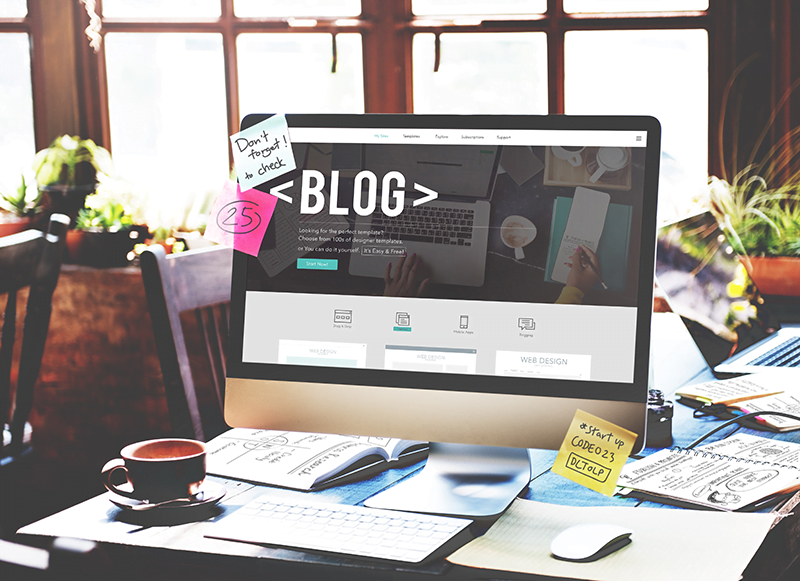 If you are one of these business owners, don't fret! This article will spell out all the top 5 reasons why blogging is a profitable marketing strategy for your business that you should start today.
---
Why Start a Blog for Your Business?
According to official marketing statistics:
72% of companies report that content marketing increases lead generation
Content marketing is 3 times more efficient in generating leads than outbound marketing
92% of marketers and businesses state that content is a valuable business asset
As you can see, the importance of content marketing in growing a business organically takes essential precedence these days. For many years now, the internet has opened up the doors to opportunities for many creative entrepreneurs to start businesses online, and, in turn, the marketing landscape found ways to adapt to these changes. The advent of digital marketing was also contingent on the evolution of search engines and social media platforms, which also had to find ways to cater to this growing ecosystem of online businesses.
With the explosion of new websites, search engines had to find a way to "prioritize" which websites showed up in queries according to user search intent and deliver the most relevant information to the users based on their desired topic. This could only work if the information that was found on these websites matched the searched keywords of users. And so, this need to organize information according to search intent led to the birth of keyword algorithms designed to crawl and score websites for content relevancy and quality.
Blogging is simply a way to signal to the search algorithm that the information you provide is relevant to users that are looking for it. The more content you have that is valuable, educational, and specifically geared to solving user problems, the greater your chance at being discovered by the right people that need the information or the solution – your product or services!
---
How Do I Start a Blog for My Business?
In the words of Ron Dawson, "the first thing you need to decide when you build your blog is what you want to accomplish with it, and what it can do if successful."
The best way to start blogging for a business is to think about the value you'd like to provide for your leads and what action you'd like them to take when they interact with your content.
The next step would be to create a content strategy where you flush out the most important topics you'd like to cover, as well as how you'd like your blog structured and how much time you can dedicate to blogging.
Finally, you would research the best search engine optimization (SEO) keywords for your selected topics and learn more about SEO content optimization to ensure that your blog is a success and ranks high for the keywords selected.
In my opinion, some of the best practices when it comes to blogging are to have very unique content, write content that is around or over 1,500 words, include relevant images and have strong "calls to action" at the end of the articles that encourage the reader to take the next step – be it to download a free guide, read another relevant post, or get in touch about your service or product offerings.
If you're wondering what it takes to create a successful blog, it is to blog often and be committed to providing unique and original content! Just as the social media algorithms are designed to reward frequency and engagement, the search engine algorithms have similar metric preferences.
Blogging regularly signals to search engines that you are knowledgeable, active, and desire to contribute value to your visitors. Likewise, your original content will stand out and keep prospects longer on your website, leading to greater content engagement and a lower bounce rate (one of the metrics for search engine optimization rankings).
Inevitably, blogging is one of the best long-term marketing strategies to build an audience that wants to hear from you for years to come. It is contingent on building your audience through the value you can add to their lives, what you stand for, and the mission you serve. And once the blogs are written, they are out there in the internet world for years to come, answering user questions and helping them with your product or services passively year after year.
And now that you understand how to create a successful blog, let's take a look at the essential benefits of blogging for marketing your business!
---
Reason #1: Blogging Drives Organic Traffic to Your Website Using Search Engine Optimization (SEO)
"There are tons of different factors that go into ranking well, but the biggest is high-quality content." – David Sinick
Blogging is the most effective way you can drive organic traffic to your website and expose your business to audiences that need your help. It is not only a targeted way to get in front of your ideal leads, but it also showcases your knowledge and expertise about the topics you write about. Blog posts are also a unique opportunity to show off your personality, views, and build a trusting connection with your prospects.
When you synergize the power of content with the technical understanding of search engine optimization, you can create powerful marketing collateral that can take your business to the next level!
SEO optimizing your content is not as hard as it may seem. Foremost, creating a content strategy for at least one season and a content calendar that reflects the topics you will write about is of primary importance. This calendar will help you keep track of your keywords, title headlines, links to content frameworks, and much more. It will keep you on track so that you can even outsource your content writing with the optimal assurance that your content needs are met.
And if you'd like to learn more about ways to optimize your content with blogging and search engine optimization, here are a few of my favorite free tutorials that you can learn from to get you started as a beginner: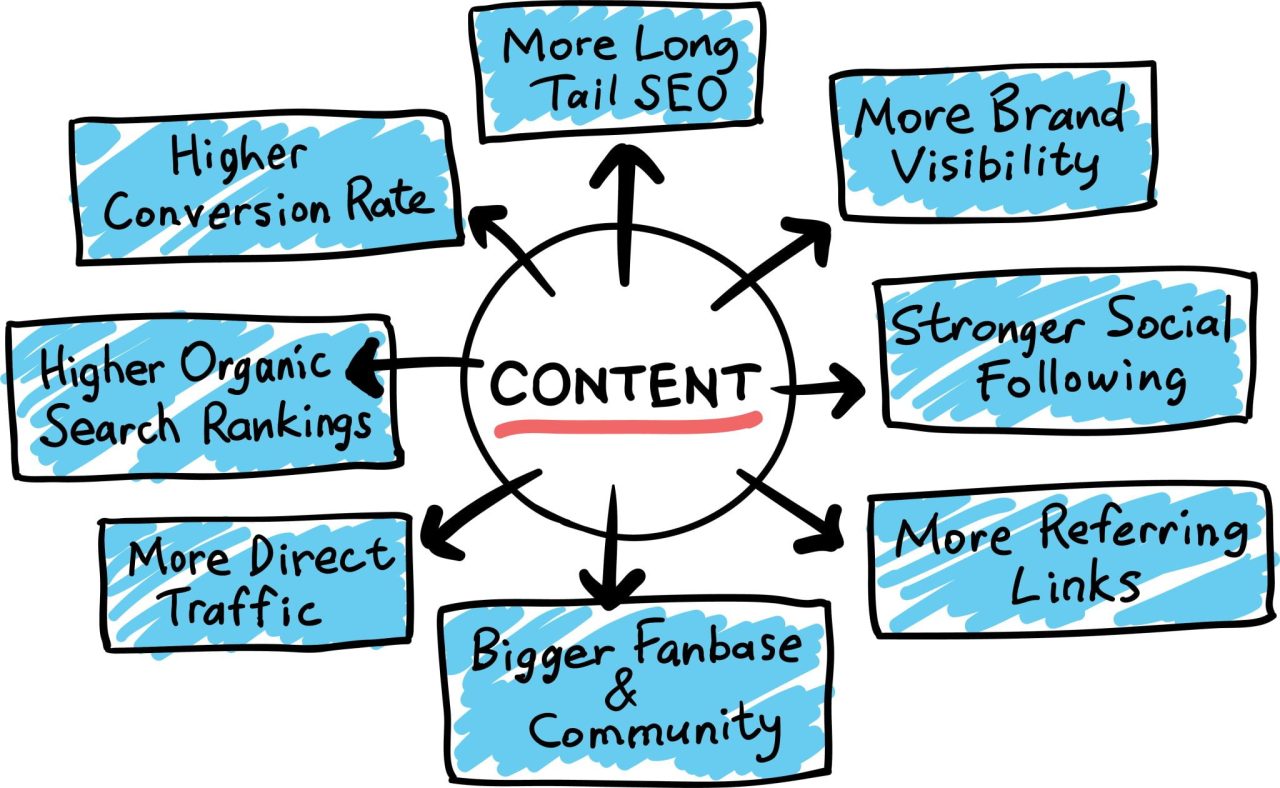 When it comes to search engine optimization keyword research, I found Ubersuggest to be a helpful, free tool for quick research (albeit with a 3 search query daily limit). Other wonderful Search Engine Optimization keyword research platforms that are very thorough and can provide even more value to your content strategy include Ahrefs, SEMRush, and Moz.
Even if you don't plan on becoming a Search engine optimization content expert any time soon, learning a few tricks of content optimization will go a long way toward understanding how content performs and what you can do to make it rank better.
---
Reason #2: Blogs Provide An Opportunity to Connect With Your Audience and Strengthen Your Brand Proposition
"The currency of blogging is authenticity and trust." – Jason Calacanis
Although optimizing content for SEO is very important in terms of marketing and generating new leads, it is important to never lose sight of content's true purpose – to connect with your audience and leave them more informed, uplifted, or excited about the possibility of having their pain point solved.
What will your readers find helpful? What information can you provide that your competitors can't? And most importantly, what makes you unique?
Blogs are an incredible opportunity to build trust and create relationships with your key audience. These fans will become the ambassadors of your brand and help elevate your mission to new heights. Your side of the relationship is to provide free value that helps and educates, and in exchange, those who find it helpful will interact with your services or at least sign up for your lead magnet or newsletter, giving you the permission to engage and talk to them through email and sell to them in the near future.
Building relationships takes time, but if you commit to the journey, your leads will turn into customers and avid brand ambassadors who will support you and help you achieve your long-term vision!
---
Reason #3: You Can Multi-Purpose Blog Content Into Other Forms of Content
What is so wonderful about blogs is that you can take each section of the blog and turn it into a social media post, a video, an idea for a new blog post, or even a podcast episode. Long-form content is the ideal opportunity to delve deeper into a subject you care about and then use the topic to create additional short-form content that expands on the message further.
"Blogging is good for your career. A well-executed blog sets you apart as an expert in your field." – Penelope Trunk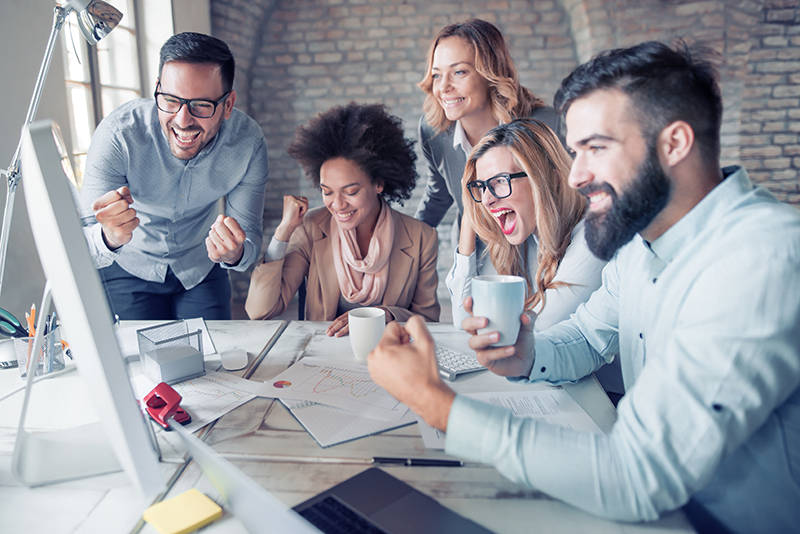 Another great idea when it comes to quality long-form content is that you can pool all relevant ideas according to topics and structure them into an e-book that you can use as a lead magnet or a paid product that will enhance your brand's authority and thought leadership.
Overall, your long-form content can be broken down into smaller sections that inform the content that you can make for other marketing purposes. That way, your idea well will never run dry and you will always have your content calendar overflowing with share-worthy highlights.
---
Reason #4: Blogging is a Long-term Marketing Strategy That Generates Organic Leads for Years to Come Through Search Engine Optimization
"Successful blogging is not about one-time hits. It's about building a loyal following over time." – David Aston
Business blogging is one of the most essential marketing strategies you can implement in the 2020s that will have the greatest impact on your business growth over time. When you write an SEO-optimized post that shares valuable information and frames your business as a unique brand in your niche, you are building marketing collateral that will be found organically and consumed by new leads for years to come.
Unlike paid ads, which have their place in marketing but which are time-specific and disruptive, blog content is evergreen and is meant to get in front of those looking for the information, service, or product that you are offering. What could be a better marketing strategy than to have your ideal leads find you and reach out to you directly?
Although you won't see immediate leads and customers with blogging immediately, over time, as the search engine algorithm crawls and evaluates your content alongside similar content, your content will start ranking and will be found by the leads most interested in what you have to offer.
As the saying goes, slow and steady wins the race!
---
Reason #5: Blogging Offers You a Chance to Distinguish Yourself from Competitors and Talk to Your Audience Directly
"There's a lot of information out there for free, so you've got to figure out what makes your information different." – Matt Wolfe
What many brands and businesses don't understand is that the business-customer relationship is a connection that needs to be nurtured over time. The customer is likely inundated with plenty of information every day and does not know which "guide" out of many to choose to solve their problem.
As a business, your job is to make it easy for the prospect to understand what you do and how you can do it better than others, to get to know and trust your brand, and to be assured that you and the right guide to solving their problem. It's the quintessential platform to make yourself stand out, be heard for what you stand for, and share your knowledge that will disarm the uncertainty or skepticism surrounding your authority.
The best way to utilize the blog platform to share your voice is to tell your story and to educate your prospects about why they need your product or services, and what's at stake if they don't take action. How can interacting with your brand make their lives better and lead to personal transformation?
Essentially, don't forget that you are ultimately writing the blog to talk to your prospects and not search engines! Using your voice to share unique information is a means to connect with your prospects, build authority and trust, and provide valuable information that will help your leads improve their lives.
In the words of the influential marketer Donald Miller, "never assume people understand how your brand can change their lives. Tell them."
For more helpful SEO resources that can help take your business to the next level and get in front of your ideal leads organically, here is our top SEO content marketing advice:
The 10 Most Common Misconceptions About SEO (and why SEO is worth it!)
8 Expert Tips to Improve Your Website in 2022
5 Important SEO Factors for Business
---
Final Thoughts on the 5 Reasons Why Blogging is a Profitable Marketing Strategy
Blogging is not only a technical marketing strategy that attracts leads organically, but it likewise affords you the opportunity to build your brand and distinguish the value you bring from that of your competitors. It is a slow and steady strategy that focuses on long-term organic growth with an overall goal to share, help, guide, and empower your prospects so that they come to love your brand. What could be a better strategy than that to build rapport and trust with your leads and audience?
The time and energy invested in blogging for a business have a generous return investment, especially over time. You can think of blogging as a passive marketing strategy since once you publish blogs, your rankings will ensure that your website will be found for years to come.
However, one of the most disheartening facts when it comes to business blogging is that businesses give up too easily by not seeing results fast enough. In fact, any new website or a blog (depending on its niche and authority), can take up to a year or longer to bring decent traffic back to the website. That is why blogging is usually relegated to the last resort marketing efforts, given that it doesn't bring in quick sales that businesses need to gauge their marketing return on investment.
Overall, while the initial investment into blogging may not be visible right away, when done right, blogging always garners momentum over time to bring in more leads and grow your business for years to come. That is precisely why any effective marketing strategy should focus on both short-term and long-term strategies, since immediate sales are essential to business function, while relationship-building is the foundation on which a business can thrive in the future.
Now that you know why blogging is important for your business, it's time to start writing your blog! And if you feel you need more help with search engine optimization so that your content has the best chance to rank well and be found by your ideal prospects, we are more than happy to help. Speak with our top content marketing experts to see how we can grow your business digitally today!
---