Marketing
7 Tips on How to Use Google Trends to Plan Content That Converts!
In the world of content saturation, one key way to stand out is to understand your audience and deliver information that both search engines and your audience love. Writing content for algorithms and human beings is not easy – it entails thorough research of the most desirable topics and Google Trends, as well as competitors to create content that individuals truly care about and reward with interaction, engagement, and shares.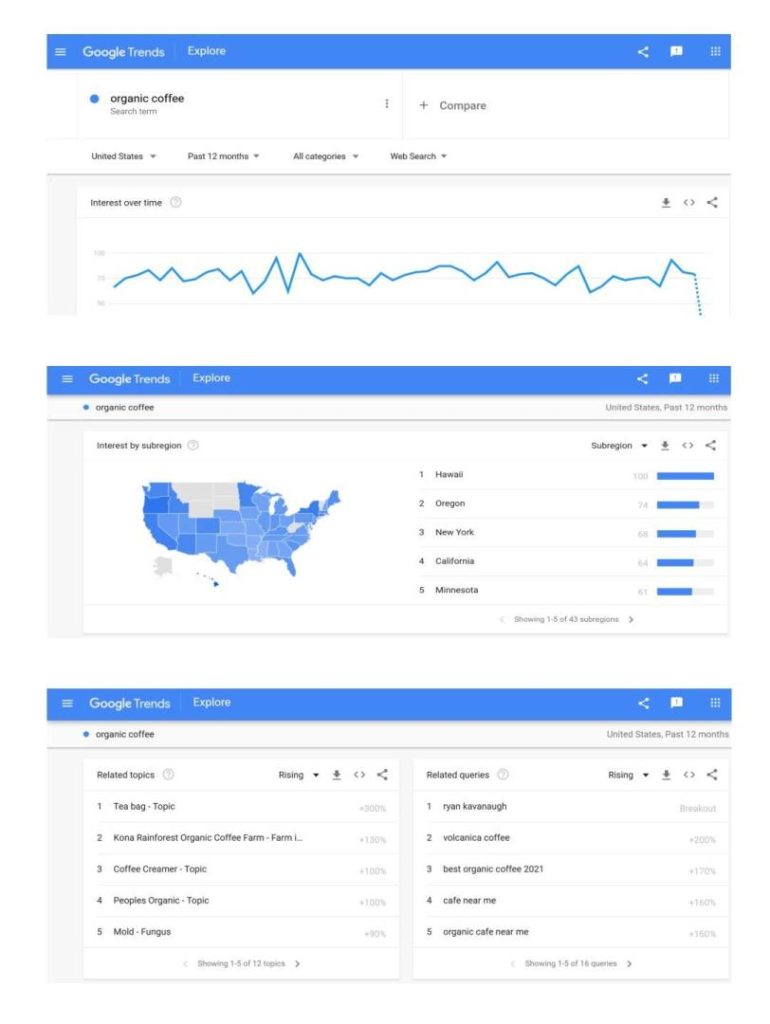 Further, it requires time and effort to optimize for SEO and truly deliver content that stands out from the rest. Whew, just talking about it seems intense, but thankfully there are ways to make the process easier! The following advice will show you how to use Google Trends to plan content so that you can grow your website traffic, leads, and business revenue simply by understanding popular Google search terms.
By investing in evergreen information that uniquely represents your own brand voice and business' knowledge is one of the most rewarding and important strategies you can create to elevate your business' authority, trust, revenue, and brand loyalty.
In digital marketing, content is king, and if you want to win in the game of organic growth through search engine optimization, prioritizing content is the most important approach to long-term marketing success.
---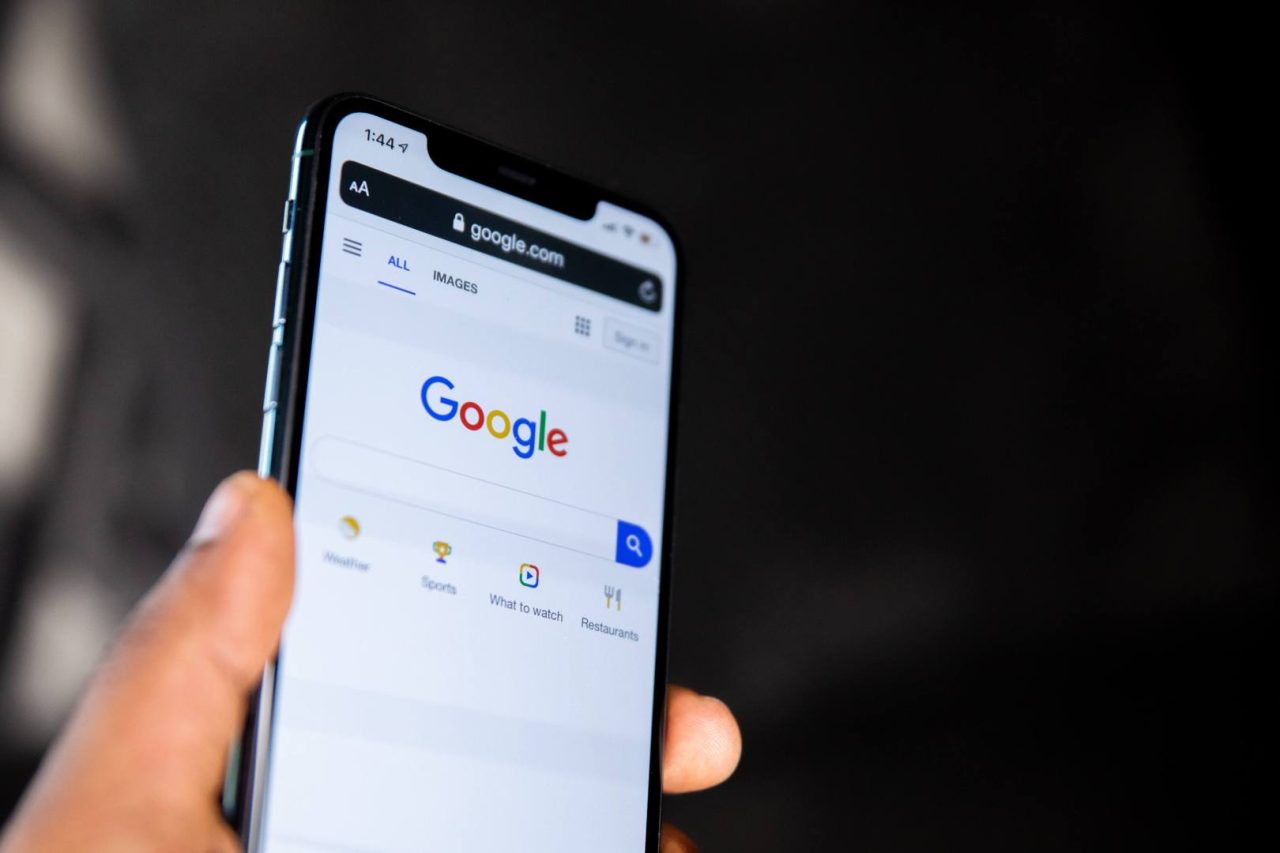 What are Google Trends?
One way to target your content effectively to consumer needs is to figure out what they are searching for as it relates to your business niche. Google Trends does just that! It is a free tool that was established by Google in 2006 to provide users with a summary of user search query insights by comparing the volume of searches over time in specific topics, niches, and locations.
Google Trends works a bit like a search engine, where businesses can type in certain phrases or locations to gauge the popularity of those terms. The data is usually presented according to two criteria – interest over time and interest by region. The data is then organized according to search popularity from 0 to 100, with 0 indicating very low interest (or not enough data to provide correct numbers) and 100 indicating highest level of popularity.
So, how can you use Google Trends to plan content around topics that users value most? Here are 7 ways to do just that as well as a few other important recommendations on how to utilize the tool to help you grow your business in other ways.
---
How to Use Google Trends to Plan Content
In the world of digital content, not all content is created equally, and even if articles and copy are extremely eloquent and well written, they may not pass search engine quality control to be ranked and found amongst related, more optimized articles. This is exactly why digital content has to be equal parts quality and technical know-how.
The best-performing content always starts with research! Undoubtedly, adequate and thorough research takes into account the popularity and difficulty of keywords, topic trends, competitors' domain authority, and content quality, and ensures the delivery of unique, valuable, and well-developed ideas and advice.
In essence, research accounts for about 50% of an article's ability to rank successfully, meaning that execution is only one aspect of success. There are many businesses that invest in quality content but that don't spend enough time on their keyword research and content strategy, which then calls for content overhaul and additional investment of time and resources down the line.
Google search trends can provide an excellent summary of what type of information people are looking for so that your content can answer their informational and commercial intent. By analyzing topical popularity, seasonal trends, and which services and products are in demand, you can create content that will reach audiences with information they are looking for at the right time and even at the right location!
Now, let's look at how you can use Google Trends most effectively to plan your content strategy!
---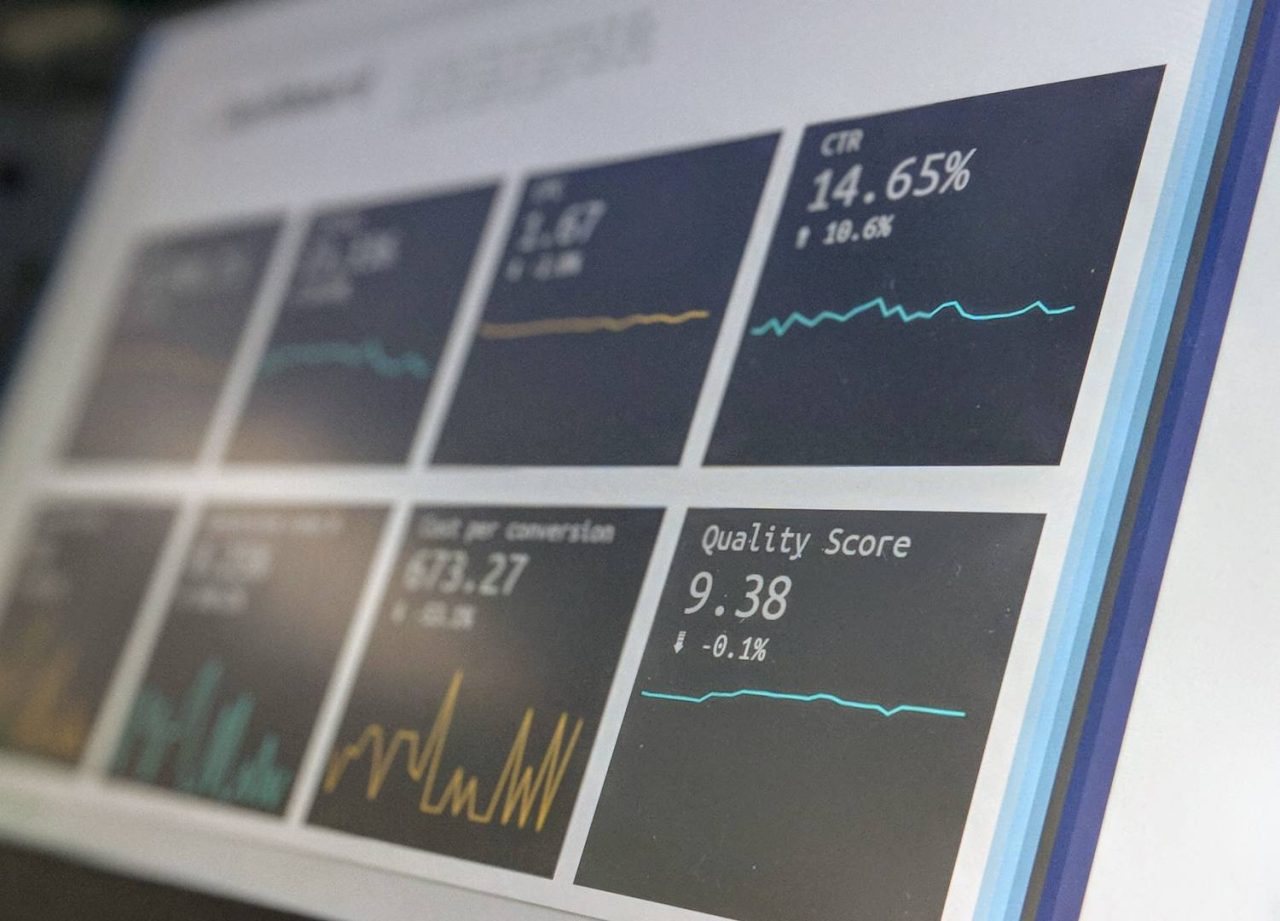 7 Creative Ways to Grow Your Business with Google Trends
Like every useful tool, you have to find creative ways how to use Google Trends to plan content and fully maximize its benefits. Google Trends can be used for keyword research, finding topic clusters, analyzing seasonal trends, understanding what is ideal for hosting affiliate links and strong calls to action, determining which topics are ideal as pillar and evergreen content, and discerning which content can be utilized for local visibility, and for ways to optimize less-performing material for greater visibility.
Aside from having such a wide capacity for content planning, Google Trends can also be used to plan product or service launches or to even get great ideas for new business opportunities. In essence, it provides raw data that showcases consumer trends and decision-making processes. Most big companies pay enormous sums of money to social media giants for that kind of information, so why not use a free, data-privacy abiding tool to receive many of the same insights?
Here are ways you can strategize, write, and publish content according to Google Trends so that your efforts have the best return on investment.
---
#1 Find Consumer Trend Research
To conduct keyword research and analysis for your content plan, go to Google Trends (https://trends.google.com) and enter a keyword or a phrase that you'd like to explore with your content. Here, you should be as general as possible to determine the popularity of the topic. You'll then receive a line graph that shows you the search popularity of that topic in your chosen country for the last 12 months.
If the topic trends on average above 50 in its search popularity, that means it is above average in popularity and should be explored further. Remember, Google doesn't show the precise search volume for the terms searched, but rather converts these numbers into a rank range that spans from 0-100, with 0 being the least popular and 100 the most.
Once you get an idea of the topic's popularity, you can now go more in-depth to explore it further, particularly if the topic seems to be vastly more popular during certain months than others. For example, if you want to analyze the term "vegan fashion," and find the results promising but vastly fluctuating from one month to another, you can investigate the topic a bit further. You can then try to examine subtopics of the term, such as "vegan shoes" or "vegan handbags" to get a better idea of which terms under the umbrella topic have the most seasonal stability and fewest month-to-month fluctuations.
You may however decide to choose a subtopic precisely because of its summer or fall popularity, for example, since your services or products could be geared more so to those consumers searching for seasonal offers. But this would mean that for the topic to rank and be visible by your desired time frame, it needs to be planned and written a season earlier.
By providing you with a yearly trend report, you can use the tool to also review if certain topics have only temporary popularity due to certain cultural phenomena that no one may care about next season. By understanding the many variables behind the dips and highs of search intent, you can discern which topics have the potential for short and long shelf life.
Once you have chosen your top keywords with Google Trends, it is important to investigate them even further with an SEO keyword research tool to ensure that they are low in competition and that you would be able to rank them over your competition with similar domain authority.
Overall, by searching for topic and subtopic terms, you can examine the commercial intent of your ideal leads and then reverse engineer your content to deliver the right information to them at the right time.
---
#2 How to Identify Topic Clusters with Google Trends
Another very helpful way to use Google Trends is to find topic clusters that can provide a more detailed analysis of related search terms that are easier to rank for. When you search for your umbrella topic, Google Trends will likewise provide you with two informational boxes of related topics and queries under the main analytics graph.
The "related topics" box will show you the most popular topics that fall under your search query, which can provide you with more research into which brands are most popularly associated with the term and which items or related topics are trending.
The "related queries" box next to the "related topics" box is likewise a wonderful resource for your research! It shows you very similar terms that users typed into search engines that may be more targeted and easier to rank for than your original term. Here, you should look at the metric next to the word to ensure that it is of better than average popularity and that the terms are long-tailed (consist of more than two words) and more specific than your query.
Inevitably, your original term can yield many similar and even better-performing related keywords that you can investigate further with the Google Trends tool.
The best way to find related topic clusters that you can research further in-depth to create your content calendar and strategy is to simply explore the "related topics" box and investigate the suggested topics that resonate with your brand further. Each one you click on will have its own "related topics" section, which can help you decide how to arrange your content calendar to explore a topic authoritatively (you do get SEO rewards from search engines for your topical authority over any subject!).
Once you have chosen your umbrella topics, you can then use the related queries section as a source for potential main or secondary keywords for your topic cluster blogs. To keep all the research organized for future references and use, make sure to write all of this down and keep your notes and strategy well-organized in a Google doc or an Excel spreadsheet.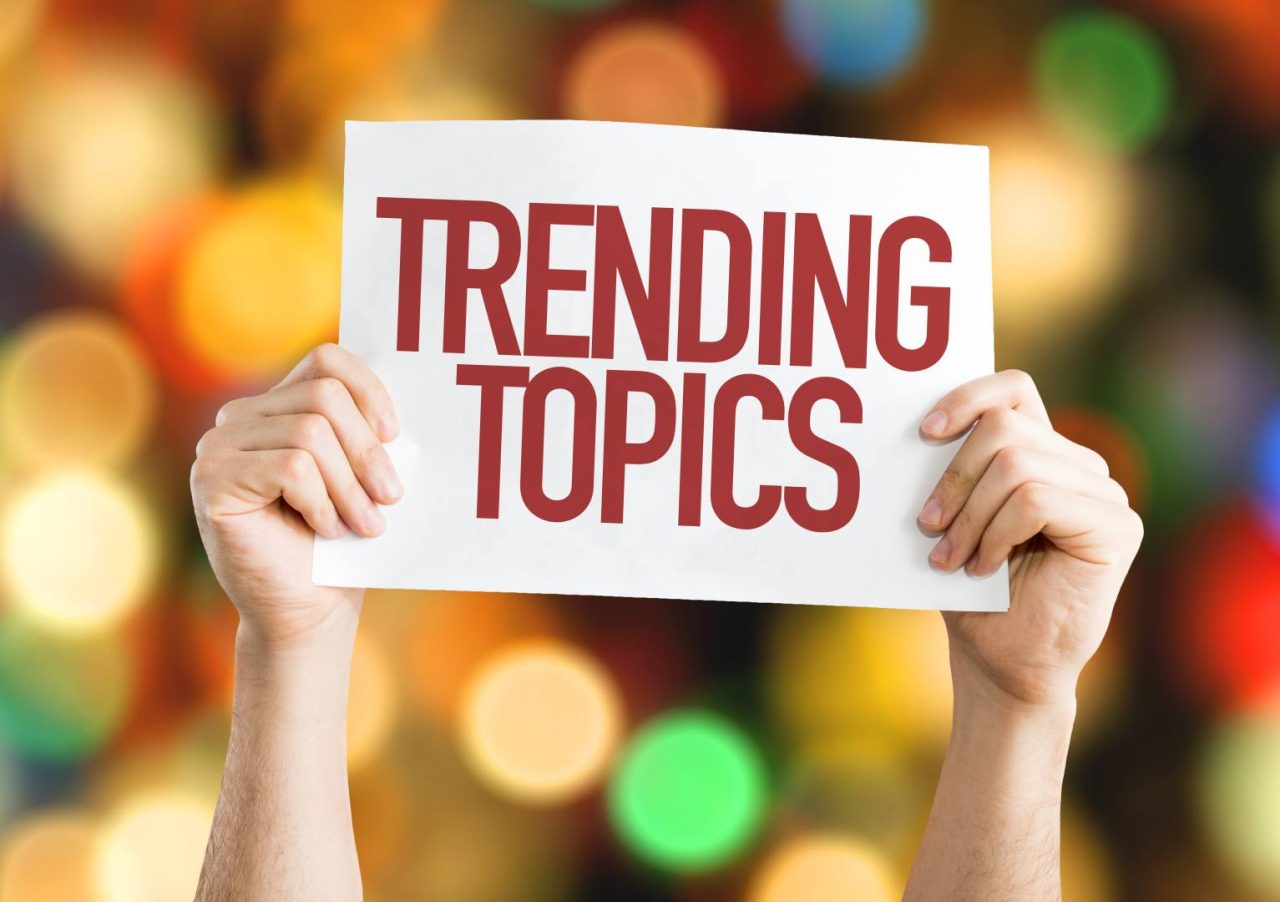 ---
#3 Seasonal Flows and Holidays
Once you get more familiar with Google Trends, you'll notice that, depending on the country location you choose, there are certain months that are less popular or more popular than other months. This is something to watch out for! Think of the major holidays or cultural habits that occur in your country during this time which could make your topic query either more or less popular.
If you're looking to hone in on the seasonal popularity of your topic (which would bring traffic to your site during that time frame only annually but in greater amounts than on average), it is important to plan your content way ahead of time to ensure that it is published months before so that it can rank in time for those targeted seasonal queries. Because of its short annual shelf-life, use this opportunity to invest in pillar content and targeted calls to action (including using affiliate links) that have the best return on your investment.
Use this time to hold promotions, sales, launches, and contests, since peak traffic months are a wonderful opportunity to meet the momentum of user commercial intent. You can plan up to 3-4 seasonal content articles that go all out to win over potential customers with information, products, or services that they really want.
---
#4 Affiliate Links and Promotions
Like the seasonal cues, you can interpret through Google Trends, you can also create winning content around popular query months that include strategic affiliate links and sales promotions that prove lucrative for your business. This also includes thoughtfulness and planning way ahead of time!
For example, if you are a travel agency and your peak business months are April through September, you can research the most popular destinations for those months and write a tour guide for Top 10 off the beat activities for each city where you include strong calls to action, discounts, and affiliate links that you can negotiate with niche tour groups in those cities. By being strategic and having foresight about your business and your ideal customers' informational and purchasing trends, you can use Google Trends to plan content that is strategic to your business objectives.
And do remember that depending on the age and the authority of your domain, you may need to wait months before your content ranks, so make sure you publish your target content way ahead of time so that you don't miss the peak search time frame for your targeted query.
---
#5 How to Find Evergreen Topics for Content
If you're not looking to focus heavily on seasonal or transitory content and want to strategize planning evergreen content that will attract year-round traffic, it is important to concentrate on topic subjects that have relatively steady popularity from month to month. The first step would be to ensure that the topic is popular enough to write about, but the second equally important step is that its search volume and popularity is steady throughout the year. This is a signal that the topic is evergreen, or that will stay popular for years to come.
Search queries with temporary popularity are usually caused by cultural fads or celebrity/influencer branding that comes and goes. Creating your content around temporary popularity is not the best investment in terms of time and resources, since, by the time you try to ride the wave of its popularity and given the unpredictable time of SEO rankings, the desire for that topic will probably have wound down.
If the temporary popularity is not based on seasonal shifts or your business niche fluctuations that are natural for your business, it is to your advantage to stay away from those topics when building your content strategy. See your content as an investment that should work for you for years to come. Anything less than that is simply not worth it from a digital marketing perspective.

---
#6 Country and Location-specific Trends
Since Google Trends provides you with the ability to view the location of the most popular searches in your country of interest, you can target your content to be location-specific. For example, if users in the state of New York are more likely to search for the term "cheap coastal vacations," then you can strategize your content around this knowledge and even create a helpful article around tips that New York residents need to know to take advantage of the best affordable vacation opportunities.
This location-specific info can also tell you quite a bit about who the users are and give you more insights into the factors that may contribute to the popularity of the search terms as they relate to specific localities. You can then create content that is targeted to answer to the most common pain points of certain populations of the country, which will bring in more traffic and readers from those regions.
If your business is location-specific, this feature is ideal for understanding your user search intent and delivering the type of content that speaks to the informational and commercial needs of your targeted population. As a result, not only will you be viewed as a regional expert, but you will also be able to earn trust from prospective customers by speaking their regional lingo and understanding their location-specific needs.
And if your business is not location-specific, knowing where the popularity of your products is most prevalent will help you strategize certain pillar content that can target those regional areas more effectively. You may also choose to hold promotions or discounts for those living in certain states or decide to target social media followers that are interested in your business niche but also live in the top 5 regions specified by Google Trends in terms of search word popularity.
---
#7 Updating Old Content with New Popular Keywords and Topics
The Google Trends insight is quite advantageous not only when it comes to creating new content but also in understanding how to optimize older content for better performance. Through your query research, you may find that certain keywords now perform better than the keywords you used years ago. By taking note of this, you can go back to some of your older content and rewrite it so that it is more geared toward information your audiences care about now.
You may also decide to make your popular blogs even better by adding new paragraphs of content and optimizing them for trending keywords. This will ensure even better rankings and more traffic with minimal extra investment. Undoubtedly, it is a much more resourceful way to generate traffic faster than writing new content and waiting for it to rank.
Another great method of using Google search trends to optimize your content is to check for the lowest performing articles, cluster them according to their topic, and then combine and rewrite them according to interesting Google Trends findings. Not only will this new "pillar" article be more valuable to readers, but it will also be more SEO optimized to bring additional traffic to your website. If you see that certain content is not working to grow your traffic, it is best to rework it in any way possible and turn it into an asset!
---
How To Use Google Trends Effectively for Marketing and Growing Your Business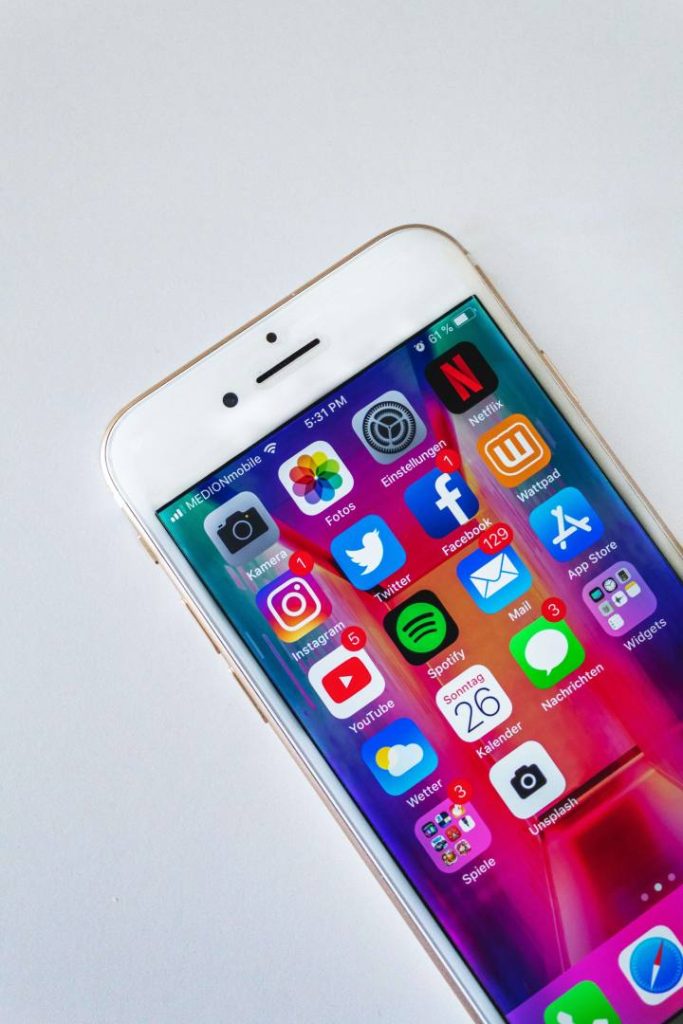 Social Media
Aside from planning SEO content, you can use Google Trends in other interesting ways to grow your business. Indeed, other forms of content marketing benefit greatly from the platform, especially social media.
By understanding what type of content your ideal leads prefer to interact with and consume, you can be better prepared to create social media content that your audience will find engaging. Google Trends not only provides you with content ideas but also helpful hashtag suggestions that will get your content in front of audiences interested in what you have to say.
And, if you're marketing products, what's a better way than to explore which brands are most commonly associated with your top keywords? By knowing what type of products consumers buy from similar brands, you can study your competitors more closely to see where you could improve on your product service or delivery.
By growing your social media strategically around topics that your ideal audience cares about, you can then monetize your community loyalty in the long run.
Product and Service Development
By understanding which products or services your audience prefers most, you can likewise reverse engineer your offer to better align with customer needs and pain points. If your product keyword is associated with what a few top competitors in the industry have to offer, it is your chance to study these products in detail and discover what it is about them that truly stands out. Do they have unique features? Do they have free shipping? Are they easier to use and receive benefits from?
Google product search trends can showcase which products in your niche are the most popular and in demand. This knowledge can help you understand where your own product or serving offerings are falling short and what you can do to update your delivery to match customer expectations.
Better yet, Google Trends for products offers business owners the opportunity to understand which trends are growing steadily over the long term so that you can plan and capitalize on your business's growth trajectory. Depending on your niche, understanding consumer behavior and commercial intent over time and across regions are paramount to business planning and success.
Our company advice is to create exceptional content using Google trend research, SEO keyword research, and your own unique industry knowledge. Using your research, you can then create a content strategy and calendar that aligns with your business objectives. In our opinion, blogging for SEO is one of the top ways you can generate organic traffic for your business for years to come. Here is some helpful digital marketing advice when it comes to blogging, SEO, and content optimization:
5 Reasons Why Blogging is a Profitable Strategy for Your Business
The 10 Most Common Misconceptions About SEO (and why SEO is worth it!)
8 Expert SEO Tips to Improve Your Website in 2022
---
Google Trends are Critical to Content Strategy
Overall, Google Trends offers businesses very helpful features for planning their content strategy, including the capacity to evaluate Google search popularity and trends and to find related search queries. All of this helps them strategize targeted content that aligns with Google trending searches. As a free tool, it has a tremendous return on investment by forecasting consumer behavior to grow the business's trajectory and bottom line!
But like any tool, it is how you use it that will dictate whether you reap its full benefits. Taking the time to understand your ideal customers and what they're looking for is of utmost importance. That way, you can truly view your business trajectory from the perspective of how your industry niche is best serving its customer needs and if there are any gaps for product or service improvement.
By leveraging consumer trends analytics, you can build your business around what customers want, and do it better than your competitors.
And once you upgrade your service or product offerings with the aid of analytics and customer knowledge, you can then strategize your marketing to target your ideal customers with the right insight into their pain points and how your business would be the right solution to solve them.
Your marketing strategy should always be built around how you can best meet your prospects' needs. What makes you different from your competitors and why should your customers trust you? The execution of the marketing strategy should answer those questions. In essence, the best brands nurture their relationship with their customers and truly care about solving their problems. They're also quite generous, helpful, and adaptable to their customers' needs!
When it comes to SEO and social media, Google Trends is an indispensable tool that you can utilize to optimize older content, strategize new content, and write specific content that is targeted for location or seasonality.
It is one of the best tools on the market to help you plan content that both search engines, social media platforms, and your audience will love! It is akin to a magic ball that lets you predict the future of consumer behavior and help you get in front of the customers looking for what you have to offer at the right place and time.
SEO and social media are some of the best marketing strategies businesses can use to attract and nurture potential customers. If you are a business looking to grow exponentially over the next few years and need to upgrade your digital marketing strategy, there are a variety of digital marketing packages to help you with your SEO, content, and social media marketing needs.
---