Marketing
10 Tips to Write Effective Blog Headlines That Drive Clicks
One of the best ways for your business to stand out from the crowd is to create content that your target audience will engage with. Content marketing strategies like topic-focused blogs are one of the more effective ways to do that. But how do create a blog title that users will actually click on? As experts in content marketing strategy, here are 10 tips on how to write effective blog headlines to increase clicks!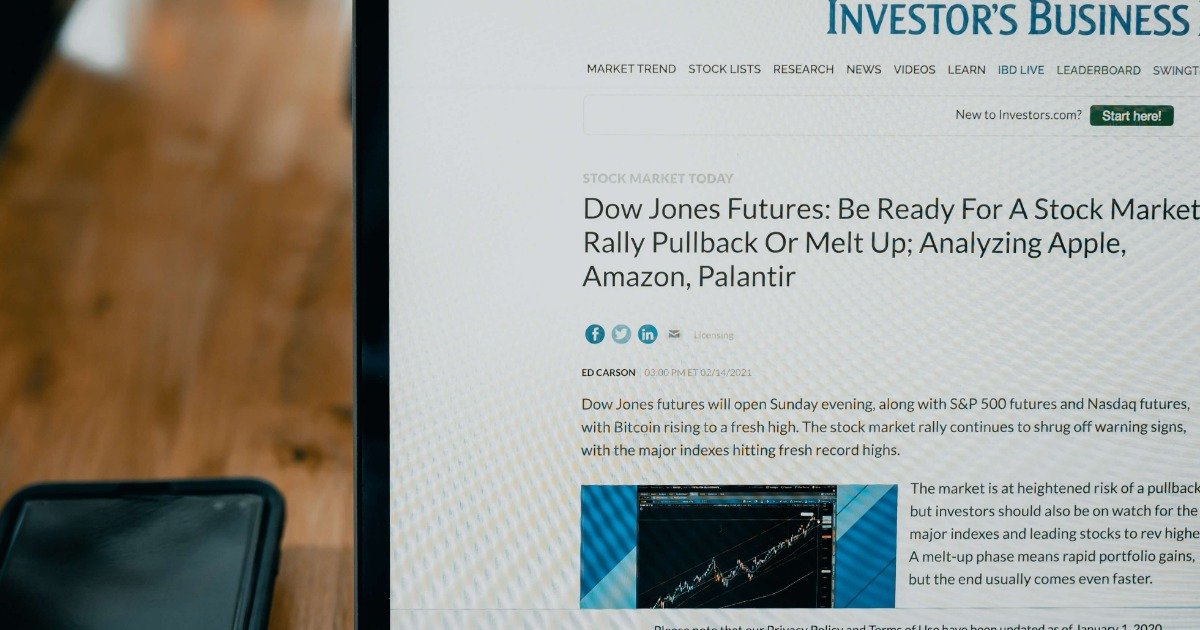 Today, it is harder than ever for a business to reach its target audience. Audiences are constantly bombarded with ads and content from a number of sources, which has led to reduced attention spans. To engage your audience, first, you need to successfully get their attention.
Driving a high-click through rate is one of the biggest problems faced by businesses that have just begun implementing their content marketing strategy. To take your blog to the next level your brand needs to fully understand the handy tips and tricks of successful headline writing for your content.
---
What Is Content Marketing?
First, let's talk about content marketing. Why should you even bother taking the time to learn how to write successful blog headlines to generate clicks?
Content marketing is a proven strategy in digital marketing that focuses on the creation of content that is relevant, valuable, and reliable to your specific target audience. This type of content strategy will help your brand locate, and grow a clearly defined audience that is more likely to convert.
Essentially, content marketing involves exactly what it says. Creating content. This content can come in a variety of forms, including but not limited to; Video, Static Images, GIFs, Emails, Newsletters, Case Studies, and SEO-focused blogs and articles.
For the purpose of this article, we are focusing on SEO content writing, but you can learn more about other forms of content marketing with the following resources:
---
What is SEO Content Writing?
SEO content writing is one of the fundamental pillars of any successful content marketing strategy. The focus of SEO content writing is to create content that will leverage search engine ranking systems to help promote your article, and by extension your website.
By writing content with an SEO focus, your website pages will rank higher and are more likely to generate clicks and traffic. Within the competitive online marketplace, your website ranking is particularly important if you want to generate more organic traffic and increase your potential customer pool.
---
How Does SEO Content Work?
To create SEO content you need to understand the keywords and phrases that are 1) relevant to your business products or services, and 2) that audiences are currently searching for. These terms can change rapidly, so finding the correct keywords and phrases is often a moving target that can only be hit through careful research and practice.
There are two main different types of keywords and key phrases. They are defined as:
Shorttail Keywords – keyword phrase that is generally broader and only 1-2 words.
Ex: SEO Improvement, Optimizing SEO, or SEO Strategy
Longtail Keywords – keyword phrase that is generally made from three to five words.
Ex: Tips to improve SEO strategy, Best SEO Practices, or How to your website's SEO strategy
Once you determine these keywords and phrases, you need to use them correctly within your content pieces and blog headlines. By following SEO best practices you can leverage these terms through your content in a way that will get registered by search engine crawlers, which will boost your ranking.
It's important to choose 1 focus keyword per content piece, and then 3-5 supporting keywords or phrases. Use your main keyword or phrase in your SEO tags, your headlines, and throughout the content itself. You want to make sure you create effective blog headlines by inserting your focus phrase when possible.
Just be careful not to overuse the word or phrase, otherwise, it will be flagged as keyword stuffing, and will hurt your SEO instead of improving it. A good rule of thumb to follow is to only use the keyword or phrase where it feels natural and reads fluidly. If it feels forced, remove it.
By following these rules, you can create expert SEO content and help improve your website by writing effective blog headlines.
---
Why Is Content Marketing So Important?
But content marketing isn't just about ranking higher in the search results, it also provides an opportunity to educate your audience about your products and services, your industry, and other relevant topics.
By educating your audience on topics that matter to them, you can establish your brand as a credible authority. This will help ensure that your target audience will have awareness of your brand, build consideration, and when they reach the decision-making stage, drive action.
Research has become an important step in the buying process for most audiences. Most online shoppers thoroughly research a product or service before taking action. When your business can answer their questions, it builds important customer confidence and will help your brand stand out against your competitors. Your audience will better remember your brand before purchasing if you were the one to help answer their questions.
Another reason that you need a strong content marketing strategy is to remain competitive with your competitors. Almost every successful brand is creating content designed to engage with its audience. If your brand is not doing the same, then it can get left behind.
By creating quality content consistently, you can help your brand stay ahead of your competition, and stay relevant. It's not easy to create a single quality content piece per month, and creating several requires significant resources. But the end result is well worth the effort, your content can dominate your competition and establish your brand as an authority leader in your industry.
Now that you understand the importance of creating effective content for your brand, let's dive into how to write compelling blog headlines to get more clicks.
---
Tips for Crafting Effective Blog Headlines
Before you become an industry leader with your brand's content marketing, you've got to figure out how to create compelling blog headlines that generate clicks. Poor headlines will not drive traffic to your website and will reduce your content marketing's effectiveness. Here are our expert tips on how to write effective blog headlines.
#1 Use a Focus Keyword in the SEO Title to Improve Blog Headlines
As we mentioned above, choosing the main keyword as the focus of your content piece is important. A focus keyword is a primary keyword you're targeting in your article or another content piece.
That focus keyword needs to be present in not just the title for the content, but in the SEO title tag. This is one of the main factors that will be considered by search engine crawlers to determine the relevance of your content piece.
For example, if your article explains how to create a manufacturing marketing strategy, your focus keyword might be "manufacturing marketing strategy." This phrase needs to be included in your SEO title. For example, you may call the blog "10 Tips on How to Create a Manufacturing Marketing Strategy."
To determine which keyword you should use, we recommended using a keyword search tool. These online SEO tools will help you find the right focus keyword for your content piece. While the tools may be costly, they are essential to planning your optimized SEO content writing pieces and choosing the right blog headlines.
#2 Why Your Focus Keyword Needs to Be at the Beginning of a Title
It isn't just important that you use your focus keyword or phrase in your SEO title, it also matters where you place your focus phrase in the title!
Not only is placing your keyword at the beginning of your title a good way to grab your reader's attention, but it is also important to SEO. To optimize the SEO for your content pieces, your focus phrase or word needs to be near the beginning of your SEO title.
With your focus keyphrase at the beginning, your content will be optimized for search engine crawlers and be classified as more relevant to user queries. Then, when your articles appear in the search results your target audience is more likely to click on a result with their query at the start of the title.
Remember, focus keywords should be terms that internet searchers are already Googling.
#3 Create Strong Positive or Negative Statements With Your Blog Headlines
Humans are by nature emotional creatures, and you need to keep this in mind when you are putting together your blog titles.
In order to generate more clicks among your target audience, make sure that your title uses a positive or negative statement to elicit an emotional response from your audience. By cultivating an emotional response, your blog or article is much more likely to get clicks.
To stand out, excite your reader by creating a strong positive or negative feeling in your article's title. A title like "3 Methods to Make Your Target Audience Love Your Content" is much more appealing than "How to Write Engaging Content for Your Target Audience."
When you can do this your content titles, your content will stand out against other articles and blogs.
#4 Why You Need Power Words in Your Blog Headlines
In SEO parlance, power words elicit strong psychological or emotional responses. Power words can transform a dull title into an attention-grabbing masterpiece.
Take a look at the following two titles: "Three Things to Know Before Running PPC" vs. "Three Dirty Secrets Every PPC Advertiser Needs to Hear." Which would you be more likely to click on?
Not only do they drive action from users, but power words also play a factor in your content's SEO optimization score. By using power words correctly, you can improve your article score and rank higher.
#5 Use a Number in the SEO Title
How many articles have you noticed start, or contain a number somewhere in the title? There's a reason that so many advertisers and brands follow this format.
Listicles have achieved staying power as one of the most popular article formats for a reason. Specific numbers provide a memorable and attention-grabbing detail for readers to cling to.
When creating content titles, try to always include a number at the beginning if possible. It's an easy way to improve the way users perceive your article. This trick also works to improve your SEO optimization score as well!
#6 Use SEO Search Phrases if Possible
Users primarily use search engines to answer their questions, which presents an opportunity for your content titles. These popular queries can be prewritten titles for your content.
You should definitely consider including popular queries in your title to increase the number of clicks your blog headlines get. Fortunately, you don't have to guess these search queries yourself. Use Google autocomplete or a third-party service like SEMrush to discover popularly searched-for information.
If you provide financial planning services and Google autocomplete for 401(k) shows the term "Differences between 401(k) and IRA," you could use that phrase as the title of an article, after you add a number to the beginning of course!
When your blog or article is titled the same as popular search queries, users are much more likely to click on the content since they will believe that the article with that title would contain the answer they are looking for. Using this method to choose your blog headlines can seriously boost your clicks!
#7 Find Popular or Trending Topics to Write About
In today's world, there is no shortage of updates, releases, and shifts in every industry. Topics can become popular overnight and become a sensation before disappearing as quickly as they came.
Whether these topics stay popular for a long time or not, there is always a narrow window of opportunity for your brand. By targeting your content to focus on current popular topics, you can increase the likelihood of traffic for your piece. Since people are interested in the topic, your brand has a chance to get in front of them with your content piece on the topic.
Keeping an eye on the news is a great way to stay abreast of popular topics, or monitor hashtags on your most utilized social media platform. However you stay up to date, just be sure that your brand can crank out a quality piece of content in a short amount of time. That way your content will be available while the topic is hot.
For example, if LinkedIn releases a new ad targeting feature, your brand could be the first to write an article about how to use it, or why you should leverage it in your next PPC campaign.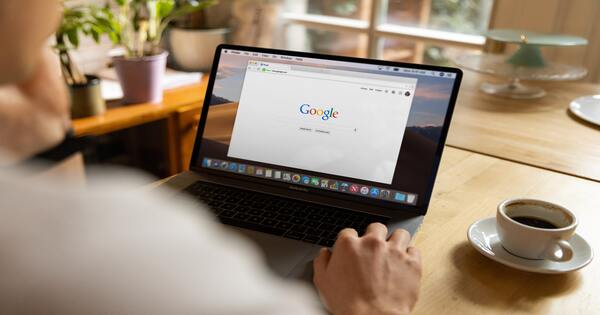 #8 Use Search Data from Google Search Console
Have you heard about Google Search Console before? If not, it's an important tool that your brand should consider using to craft effective blog headlines.
Google search console gives website owners a behind-the-curtain look at important data used to index their website within the Google results page. Savvy site owners can access search terms used to find their website and reverse engineer content to match with searcher queries.
With this insight into user queries, your brand can plan content that will resonate better with your target audience. This eliminates the guesswork in creating quality SEO content.
#9 Use Words that Motivate Action
When you write your content, you want to make sure that the title you choose is encouraging action. You need to make it clear that your article will provide value if clicked.
Readers search for and click through blog articles because they want to learn about a certain topic. Use punchy verbs like "learn" or "discover" to craft commanding imperative sentences. Entice online searchers with words promising hidden knowledge like 'secrets revealed.'
By using these types of words in your title, more users are likely to click on your content.
#10 Use Recognized Names in Your Content
When you are writing an article, don't forget that you can use well-recognized names to help boost the appeal of your blog headline.
Well-known names can help you more precisely define and reach your audience. Rather than write an article about running a PPC campaign, consider writing an article about how to set up a Google Ads campaign.
Using a universally recognized name like Google will cause users to stop and notice your title. It can also help subconsciously build credibility for your article since users recognize and trust the name you include in the title.
To help improve your blog headlines, you should use recognized names if possible.
---
Need Some Help Creating Effective Blog Headlines and Compelling Content?
By following these tips for creating effective blog headlines, your brand can start writing SEO content that will generate more clicks and convert more users into customers. Use a combination of these tips to create even more effective blog headlines that your target demographic won't be able to resist!
Not sure how to create this kind of content, or don't have the time to write it yourself? Don't worry, there are plenty of more resources to help you with your SEO and content marketing plan. All written by the SEO and content marketing experts at Idea Marketing Group!
As a leading manufacturing web design agency, we have years of experience working with brands of all sizes, so we know a thing or two! Here are some of our favorite resources for your content marketing plan:
With these helpful articles, you'll be well on your way to creating an expert content marketing plan. If you need more resources for your digital marketing or web design, be sure to visit our marketing resources. We hope this information helps your business start hitting its ROI goals!