Marketing
6 Reasons Why Experts Use Images in Content Marketing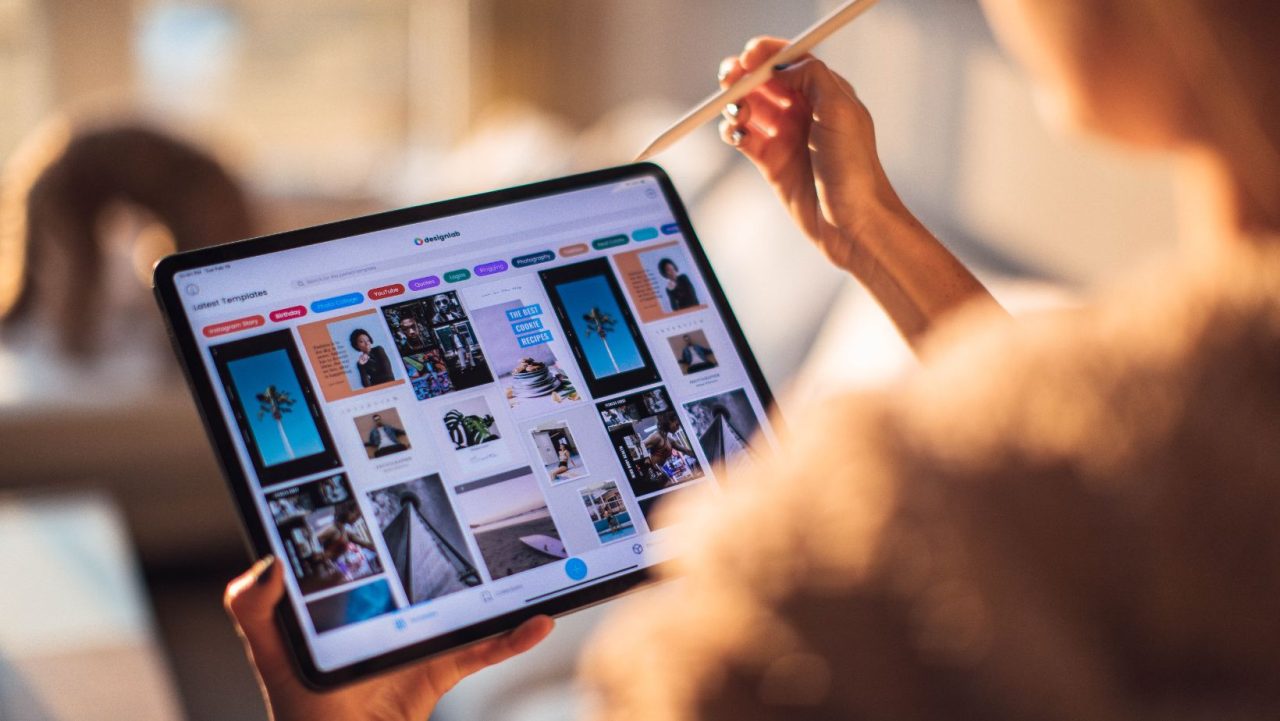 Are you getting the most from your marketing? If you aren't using images in your content marketing then you might not be. In this blog, we cover the 6 reasons why experts use images in content marketing.
Did you know effective use of imagery in marketing can boost search engine ranking, get people to click or tap on your content, and increase overall user engagement? Photos, charts, graphs, memes, screenshots, clip art, animated GIFs, illustrations, stock images, and more are great ways to improve your content marketing strategy. There are many technical aspects of image content use in your SEO strategy, such as:
Improving Domain Authority To Optimize SEO
Decreasing Website Load Speeds to Improve SEO
Using Alt tags & Meta Descriptions
Including Backlinks to Strengthen SEO
When these technical aspects are utilized correctly, images in content marketing can improve your Search Engine Optimization (SEO).
Technical aspects of writing are useful and educational, but the content has to also be readable and enjoyable. You may be asking yourself what does enjoyable content really look like? Enjoyable content helps readers visualize the story written, is easy and fun to read, and solves a problem at hand.
But why does using images in content marketing work so well, and how can it improve the overall marketing strategy for your brand or business?
---
What is a Content Marketing Strategy?
Before Idea Marketing Group spills the secret of why adding images in content marketing is so important, we need to cover the basics. What is content marketing and why is it an important strategy?
The Content Marketing Institute also known as CMI, curates and teaches the principles of content marketing to marketers, small businesses, and creators. CMI defines content marketing as: "Content marketing is a strategic marketing approach focused on creating and distributing valuable, relevant, and consistent content to attract and retain a clearly defined audience — and, ultimately, to drive profitable customer action."
In more simple terms, according to our founder and digital marketing expert Darren Fox:
"Content Marketing is a fancy way to say "storytelling". It's a way to communicate with your target audience without selling".
Content marketing is an established approach to providing enjoyable content to your customers and connecting with them on a deeper level. This storytelling approach to marketing provides better insight into the value that you provide for your target audience.
Successful content marketing will leave you with new customers, and more profit. Marketing is impossible without good content. Now let's dive into why so many marketers use images to strengthen their content marketing strategy.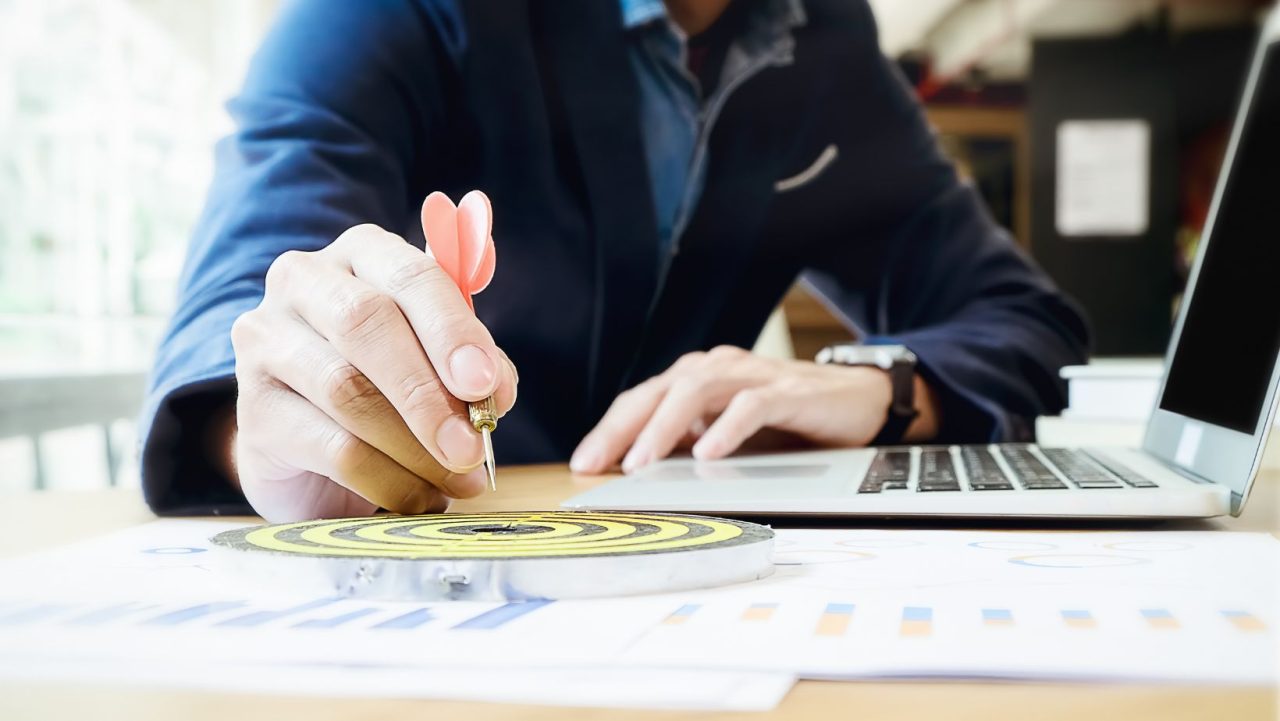 ---
1. Images in Content Marketing Enhance Content
Studies have repeatedly shown that humans are very visual, and retain info better from images, rather than written text. Images and media are powerful communication tools that enhance your content. For instance, images attract readers and reinforce the information in the provided text, while increasing their understanding
One of the secrets to getting readers to read your enticing sales copy or explanation of your product or mission is to add images to your copy. When something is visually appealing about the content it gets someone to stop scrolling and creates engagement with your content, the ultimate goal of any marketing strategy.
Engaging images are the missing piece in the puzzle of most content marketing strategies. They provoke emotion and can piece together a story for the reader. To increase the performance of your content, use images that align with your company's tone and personality. Images that help express your brand's story beyond the use of words alone are more enticing to readers.
---
2. How to Use Images to Build a Connection with Your Target Audience
Just think, your audience is bombarded with imagery every day. Some people may view hundreds of social media posts, see several targeted ads, and reads many articles in a single day. Are you sure your audience is connecting with your text?
Using images in content marketing platforms like social media can attract attention and get users and potential customers engaged. Posts with images produce 650% more engagement than posts with text alone. This allows your company to better connect with your audience. Images and media help your content resonate more with your audience.
Images aren't just ideal for social media, they're necessary to break up long content such as a long informative article or blog content. This can help people absorb your message as they scroll without getting so overwhelmed that they click or tap away. Using images in content can help keep people engaged and connected.
What kind of images should you use in your content?
Using any generic image in content marketing won't necessarily garner high engagement.
Human Faces – Humans are more attracted to images that have human faces. Humans are drawn to the meaning behind the photos. So when a human is a focal point in a content image it will make the meaning of the photo much easier to understand. Images that include human faces create a better connection between the reader and the story.
Original Content – Content that your readers haven't seen before is the fastest way to grab and keep their attention. Specifically targeted content that speaks directly to your audience, informative imagery that makes them think, or funny imagery that makes them laugh are all great examples of potential original content.
Data Content – It's better to show data to your audience in a way they have not seen. Provide new ways for your audience to look at the information. Using unique Graphs, colorful charts, industry reports with specific competitors, and more are all great ways to showcase powerful information in a new way.
Never made original content before? Don't worry, there is a multitude of online resources that you can use to create great original content. Here are just a few options:
Canva – is a free graphic design platform mostly used to create content for social media, presentations, and documents.
Adobe Lightroom – is a free editing software that allows you to edit photos and videos, and make presets. Adobe Lightroom has a great mobile app as well.
Visme – is a free graphic design platform. It allows you to create free design templates, presentations, and more. Some of the features are limited and may cost extra money, but they have a great free base model.
When you aren't using original content, then you should aim to use content that is more engaging, like pictures of people conveying the emotion or idea you are targeting. These types of imagery should always be preferred to generic stock images that lack a real connection with your target audience.
---
3. Increase Leads By Adding Images In Content Marketing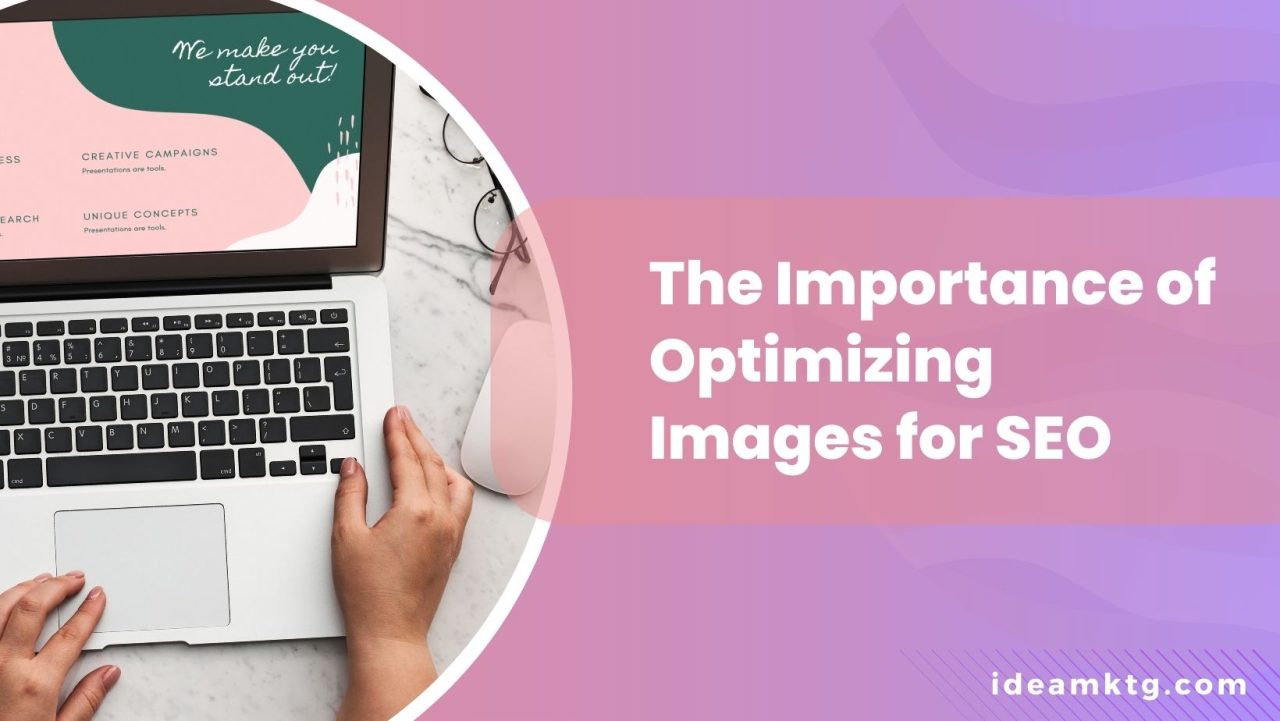 On most platforms, content with images gets 94% more views than content without images. More engagements mean more leads and more eyes on your product or service.
The general population is visually inclined which means content that includes imagery attracts the eye more often. Having visually appealing content can be the very difference between a visitor to your website and retaining a new customer.
One goal of effective content marketing is to use keywords in your image descriptions to place higher in search engine results. This will help position your content to be seen and read by more people. With images now appearing in snippets in Google search results, a compelling image can help your posts get a higher click-through rate, and potentially convert to leads.
Search engines have become a vital part of our lives. From the way we search, shop, and even do modern business. Search engine optimization can become complex. Idea Marketing Group has 8 Expert SEO Tips For Websites that will transform your SEO strategy.
---
4. Help Readers Retain Information With Imagery
Our brains can process an image in 13 milliseconds. Combine that statistic with lowering attention spans and it's a good thing that people can quickly process an image as they scroll.
When it comes to information retention, users retain 65% of visual information, compared to just 10% of textual information. When the intended audience doesn't retain the information you provide it can lead to the loss of a potential customer.
Marketing imagery not only helps with retaining information but also breeds long-term relationships with customers. Using informative and eye-catching images in content marketing can help keep your brand in people's minds longer and help them better retain your message.
It's also a better way to demonstrate your brand's effectiveness. For example, if your product or service directly improves its users' lives, then you should use images to convey this information.
Content like pie charts, or bar graphs, use clear and simple imagery to help readers understand the point you are trying to make. Using these visual aids will help your readers better understand the impact that your products or services had faster than written data.
---
5. Content Imagery Can Be Easily Reused
A majority of the struggle with marketing is planning what content to use next to promote your brand. By having a library of useful image content, you can reduce the effort of finding usable content.
The images you create can be reused or transformed into other formats. For instance, images can be combined as multiple slides in presentations or frames in videos. Short video clips can be converted into GIFs. Photos and illustrations can become backgrounds for advertisements, brochures, and any other marketing material.
Different messages can be used to target a handful of people. Images in content marketing can be used to target current customers, new clients, and even business partners. A strong image, even reused, will continue to reach a new target audience.
In addition to reusing your images in other ways, your images can be saved, shared, and re-purposed by your users and customers. When someone likes a humorous meme you created, they can share it on their social media channels, which will help to increase your brand awareness.
Overall, when you create great image content, you can reuse the content in multiple ways and across different channels to reach your target audience.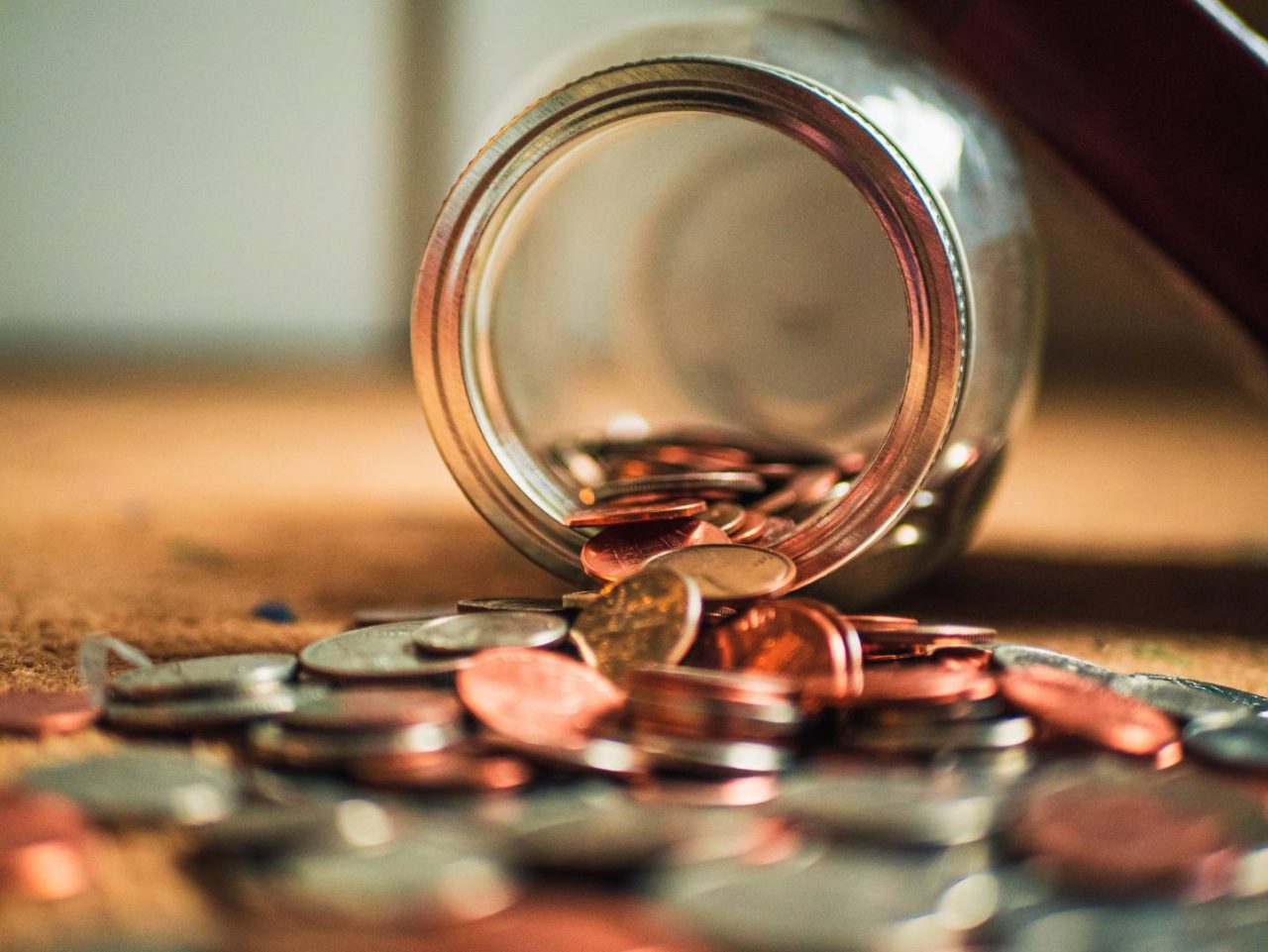 ---
6. Find Free Images to Use in Your Content Marketing
Most marketing departments work on a budget, and you might not be able to afford professionally done photos or a graphic designer to create the content you envision. Don't panic just yet, though!
Free images for your campaigns can be found on image sites such as Pixabay, Pexels, or Unsplash, as long as you follow their terms of service. With the standard Pixabay license, images can be used without attribution. That makes it easier to add multiple images to videos and ad campaigns. Images can be used without fees or having to pay a royalty.
How to Use Images and Avoid Copyright Infringement
We recommend using a platform like Unsplash because it allows you to use the images commercially without attribution, essentially you can use the images and edit them as long as you aren't reselling them. The reason we recommend a service like Unsplash is that it protects your business from copyright infringement lawsuits. When you get your images from other sources, they may not fall under the same licensing.
If you don't use images that are free to use under the creative commons licensing, then you run the risk of serious legal and financial issues. Today, there are a ton of scanning software that constantly search the internet for photos that people do not have the legal right to use. If they find an image that fits these criteria on your site, you could face a steep fine or other legal penalties.
Take a recent example where a business owner illegally used a photo they found on Google images, and faced potential fines of up to $150,000. They eventually settled and ended up paying $37,000 for the copyrighted image.
To avoid paying thousands in legal fees over the images used on your site, make sure you have the legal license to use the images or get your images from a provider like Shuttershock who owns the rights to the images. Otherwise, your business can end up paying high fees and face ongoing litigation, something we know you want to avoid!
Adding images in content marketing is visually more appealing, but you have to do it legally. If you've already written content for articles or posts, adding royalty-free images from a service like Unsplash costs nothing. This can vastly improve the chance of success for the content reaching your audience and providing a return on investment.
How to Use Images Correctly in Your Content Marketing
Now that you understand the importance of using images in your content marketing strategy, the next question becomes how to use that imagery correctly.
Like everything with marketing, there is a right way to do it and a wrong way. And using images wrongly can reduce traffic, conversion rates, and even result in legal fees for your business. That's why it's essential that you understand the correct way to use images in your content marketing before you make a costly mistake.
There are many technical aspects to using images in your content, and general tips that will improve the overall quality of your image marketing. We cover the best image use tips in one of our recent blogs, 8 Expert Tips For Image Content Use.
These image tips will help ensure that you use images correctly and avoid making a mistake that will hurt your website's SEO, or worse!
---
Develop Winning Content Marketing Strategies
Images in content marketing can help your brand stand out amongst the crowd. Especially if your goal is to get people to visit your website and convert them into a lead or sale. To accomplish this you need to develop a comprehensive content marketing strategy using images.
Effective use of images in content marketing will raise click-through rates, increase leads, and improve sales figures. Not to mention content marketing increases email sign-ups, and entices users to take the desired action.
---