Marketing
How to Create a Winning Content Marketing Plan for Your Manufacturing Website
In marketing, it is well-known that Content is King, but why is this so, you may ask? Foremost, content utilizes storytelling in order to create a connection between the writer and the reader, elevating the writer's position in terms of trust, knowledge, and authority. Secondly, content elucidates what images cannot – it explains and clarifies one's message and position.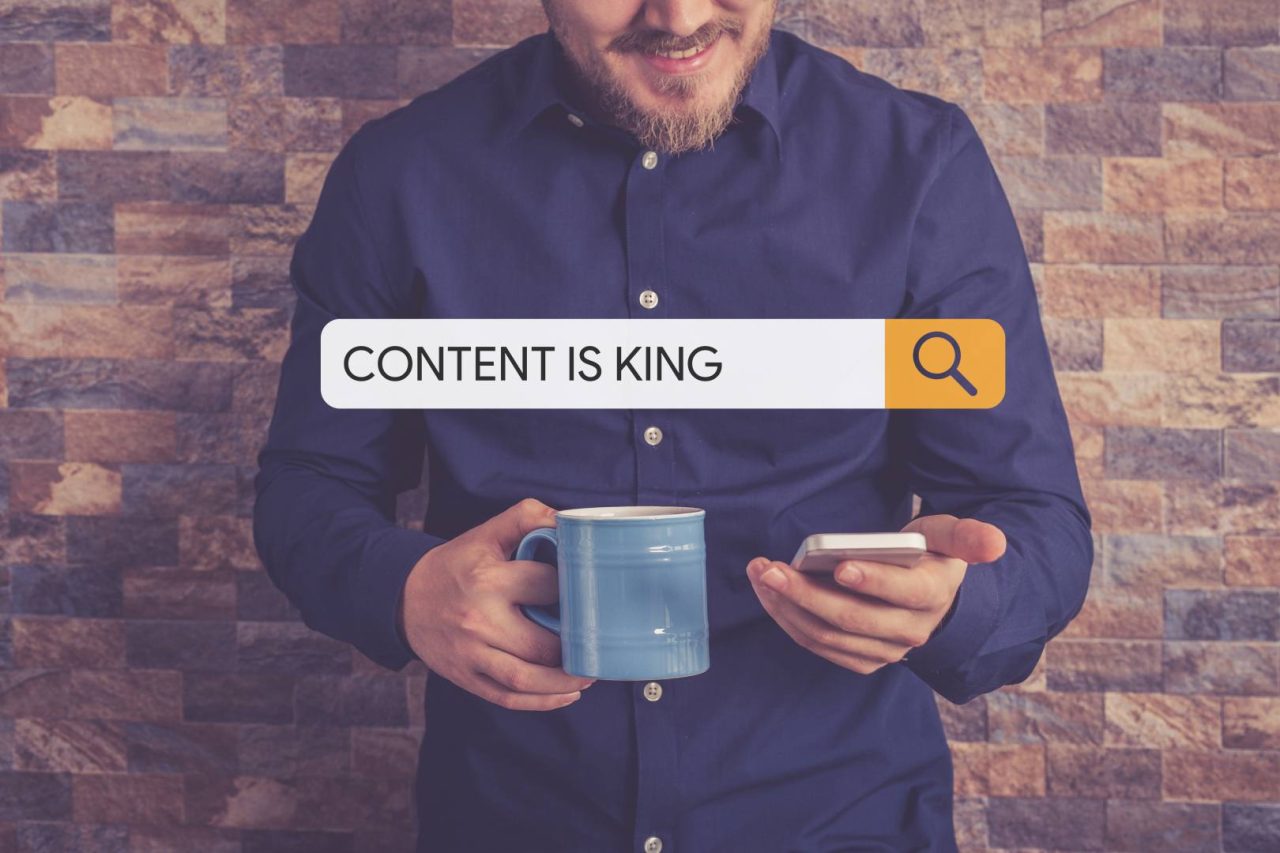 Content is likewise able to showcase the features of your products and services in detail, persuade individuals to make up their minds about your brand, and take action to solidify their relationship with your business.
By understanding the power of content, you will be able to create and write a winning content marketing plan that will grow your leads, brand awareness, and sales projections. So, where should you start and how do you develop a content plan that is effective on your manufacturing blog, social media, and e-mail? Here, we cover all you need to know to come up with a strategic content marketing plan and a successful manufacturing marketing strategy that are unique to your own business and growth trajectory.
---
Why Having a Content Plan is Essential for Your Manufacturing Business
Digital marketing is made up of words, images, and design that showcases a brand's unique features and seeks to establish a long-term relationship with leads that are interested in connecting with and purchasing what a business or institution has to offer. It is a bridge that connects the potential customers' pain points with businesses' solutions by providing guidance and delivering value, trust, empathy, and connection to the most qualified leads.
Whether it is done solely through the website, a blog, social media channels, or email, an effective content plan builds and nurtures the relationship between a business and its potential customers or donors.
As a manufacturing business, just like you would have a sales strategy in place, it is essential to also prioritize your marketing efforts. In fact, creating your products and services should utilize about 40% of your time, while marketing them – 60%! But why spend more time marketing than creating? Essentially, because if your most qualified leads can't find you and trust you as the best guide to provide them with the right solutions, your business would get no sales.
Writing a content plan can help you determine your ideal customer avatar, the customer's needs and how best to speak to them, and ways to present your services and products that are most effective at getting your leads to take action.
---
The Most Important Parts of a Content Marketing Plan
To truly put together an effective content marketing plan, you need to get to know yourself a bit more as a business! This means really digging into what makes you unique in your manufacturing niche. The best questions to ask when it comes to self-awareness are:
What is my "why" for existing? How can I make my why be the pillar of my business and permeate everything I do?
How do I make and present my products or deliver my services in an interesting, unique, valuable, or essential way?
Why would my customers choose me over my competitors?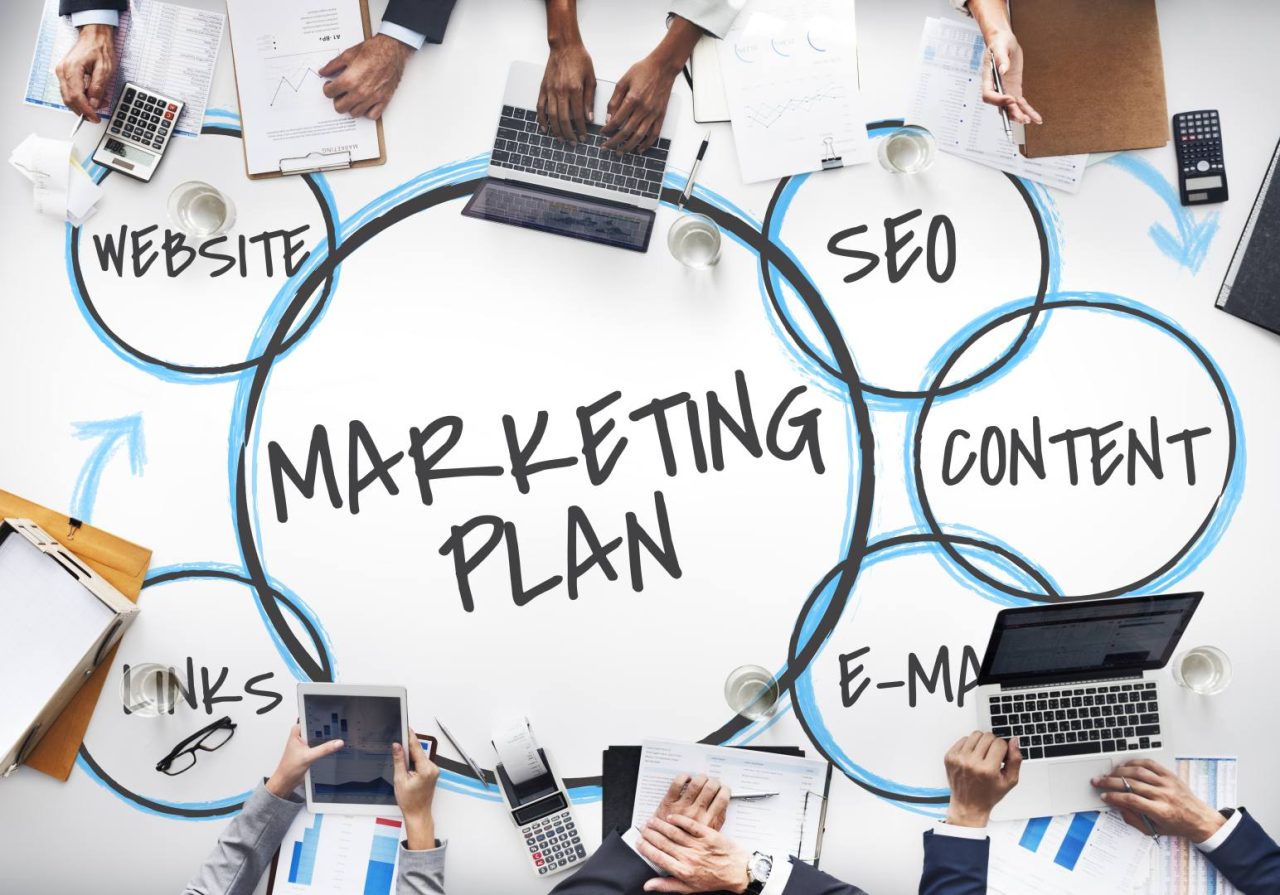 The answers to these three questions should constitute the foundation of your content marketing plan. The plan can be organized around highlighting these answers in your website copy and reiterating the message in your marketing collateral.
For example, not to toot your own horn too avidly and make yourself seem as the main hero on your customer's journey (customers should always be the heroes), you should always use subtlety to highlight your 'why' in the context of how it serves to benefit your customers.
This can be done by showcasing how your product is made locally – both with the customer and the environment in mind. The art is to highlight your strengths and a unique individuality as a business, and at the same time, make your customers' journey the theme of your marketing storytelling.
In addition to understanding who you are and how to express that most effectively, another important part of creating a content strategy that works is understanding your ideal customer and his/her biggest needs. This entails doing some preliminary research on your customers and audience and examining the common demographic denominators amongst them. Are they sales managers at a big purchasing company? Are they distributors for many brands? Are they mostly male or female? What are their other predominant characteristics?
To conduct your research, you can start by browsing through your sales sheets and your social media following to examine which type of individuals are the most frequent customers and who are the most engaged with your content.
Then, using these analytics, it is advantageous to create a prototype persona of your ideal customer. This entails giving your avatar a name, age, profession, family life, and other characteristics that you can then speak to when it comes to crafting your content marketing copy.
In content marketing, it is a well-known truism that if you try to speak to everyone, you will end up falling on deaf ears. Instead, craft your content around the needs of your ideal customer avatar and talk to him or her like a good friend in all your content marketing endeavors.
Finally, every content marketing plan should be made to center around bringing value to your audience. This means that your content should be educational, entertaining, and interesting, and have the capacity to bring more insight into your audience's lives. Always be generous with your content and provide invaluable advice for free, since your knowledge and capacity to inspire are your most invaluable marketing resources.
---
How to Create a Content Marketing Plan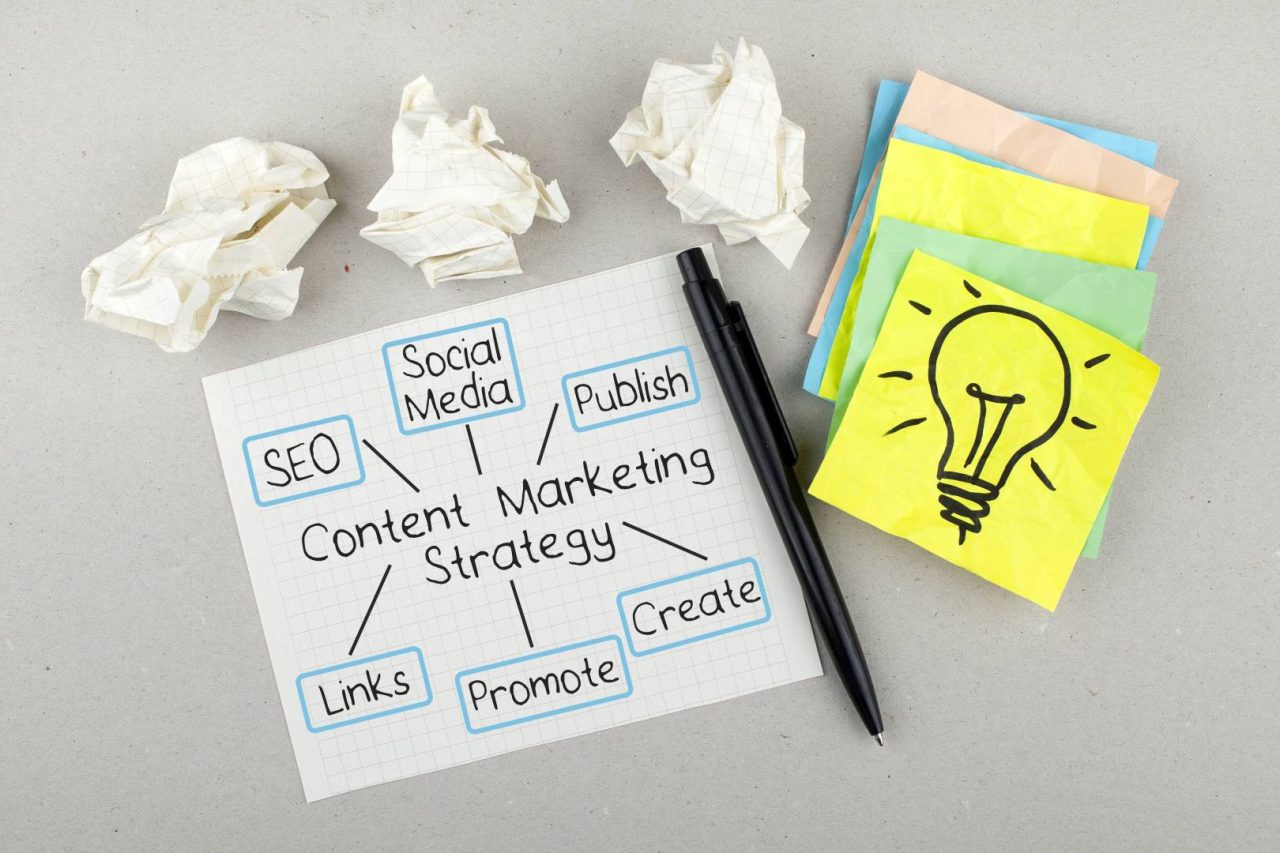 The most effective content marketing plan takes into account the various branding channels that a manufacturing business has in order to create value across website content, social media content, email content, and other avenues used to connect with one's business needs. In essence, the best manufacturing content marketing is holistic, where the most important aspects of the business and its products are reflected in its various content channels.
The first thing to do is to research your current content analytics and see what they are telling you. Look at your social media followers and how they engage with your content, as well as which type of content they seem to like the most.
Also, look at your website analytics to try to understand where most of your traffic comes from as well as how visitors behave on your website; do they bounce right after they find you? Do they engage with one specific page more so than the other pages? Do your calls to action seem to work?
You can tell a lot by studying your website analytics, which is key to understanding how you are perceived by your potential leads. Once you see where the main gaps lie, you can then understand how to improve your user experience with content that better converts.
Further, look at your email conversions. If you do have a lead magnet on your website, is your email list steadily growing? If not, could you offer something of value that your visitors would find even more interesting and worthy of giving their email addresses away? Secondly, make sure you track your email open rates. Do certain emails have better open rates?
Try to figure out why and mimic their style and tone (especially of the headlines) to see if you can replicate their success rates. Are leads clicking on your email links, especially your calls to action? If not, try to make your content or offer more enticing so that your email marketing efforts convert better.
Understanding your user behavior is key to creating a successful content marketing plan. Then, finding your main avatar and the best tone, approach, and style of relating to this fictional compilation of your ideal demographic characteristics is essential!
Finally, see what type of content has performed the best across your content channels, and find ways to make content that is similar. For example, if a certain social media post has received more engagement overall than many of your other posts, create more similar content in order to connect to your ideal audience more effectively. The same goes for your blog posts and newsletters.
Another way you can get even more information about content that is most effective for your manufacturing niche is to examine your competitors' content and see which social media posts or articles have the most engagement. This is a great strategy that can help point you to which content could perform most optimally for you before you even create it!
---
How to Craft a Social Media Content Marketing Plan
As a manufacturing company, your ideal audience are probably buyers and sales managers at various distribution businesses or stores. Therefore, the best social media strategy for manufacturing companies is to talk to these perspectives by highlighting why your products are the best from every angle – their quality, return on investment, unique spin on features, and more.
Your social media channels are the ideal avenues of talking directly to your prospects and customers. It is a way to easily update your followers on your company as well as educate them about your industry niche.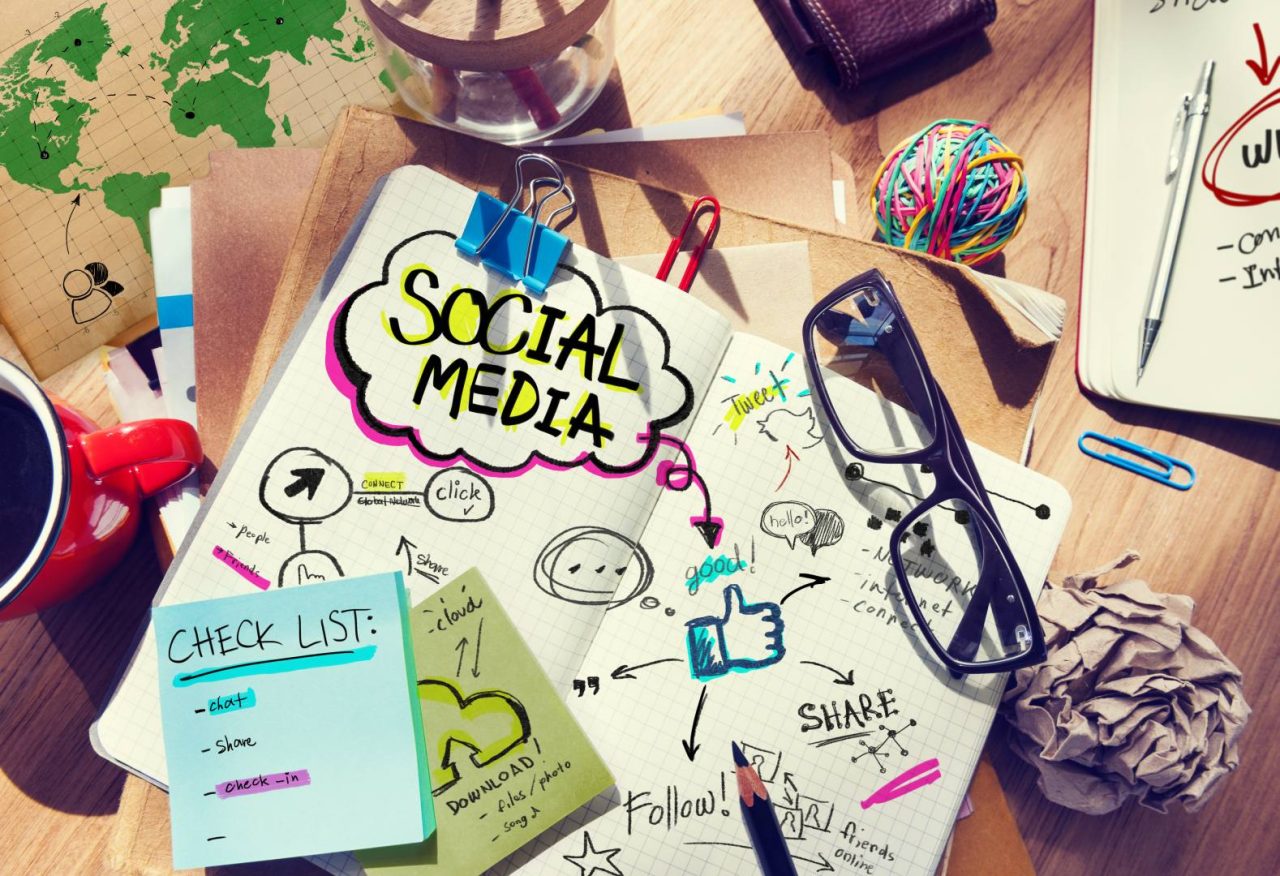 By understanding your audience and what they find the most helpful and engaging is the first step towards creating your social media content marketing plan. The next step is to investigate what content your competitors post and which does the best in terms of engagement. This can give you plenty of ideas around what content you can create that would also be popular with your audience.
Next, take into account your product's popularity trends in terms of seasonality. For example, if your product is the most popular during certain holidays, make an effort to run a social media campaign that highlights the benefits of your product way ahead of the holiday in order to create a buzz around your product. You never know, perhaps your posts can go viral and be the catalyst for greater brand awareness and sales.
You can use several different tools to estimate search engine keyphrase popularity in terms of region and the time of the year. Google Trends is one of the best ones – and it's free! It will tell you the search engine query popularity for certain keywords and in which locations in the US and abroad they're trending.
You can use search engine trends to plan your social media marketing strategically. For example, at the peak months when search engine trends are the highest for respective phrases (perhaps for your product or industry keyword), you can devote more time to social media content generation and to creating posts that center around those specific keywords. During these times, it is also essential to engage with potential customers more readily and start following local business and engaging with their content.
Since we are all selfishly motivated as individuals and businesses, by engaging with your potential customers even more often than posting your own content, you can ensure that your brand will not only be on the radar of potential customers but will also lower their resistance to connecting with and doing business with you.
Overall, when developing a content marketing plan for your social media, it is recommended that you stick with a few social media channels where most of your audience spends time and that are the most aligned with your marketing and sales goals. Using the latest attractive platforms may not actually help you in the long run or be effective – they will only prove to be time-consuming with very little ROI for your efforts.
So before you start thinking about opening more social media accounts to "reach more people," know that the less is more strategy is more powerful, as it narrows in on which channels have the best engagement and conversion rates for your industry niche.
Study your current metrics, and if you notice specific social media channels are not serving you, our advice is to delete them and focus more readily on channels that have a tangible return on investment – be that creating more engagement, getting more long-term fans, and impacting more individuals to take action with your business.
---
How to Develop an Effective Content Marketing Plan for Your Blog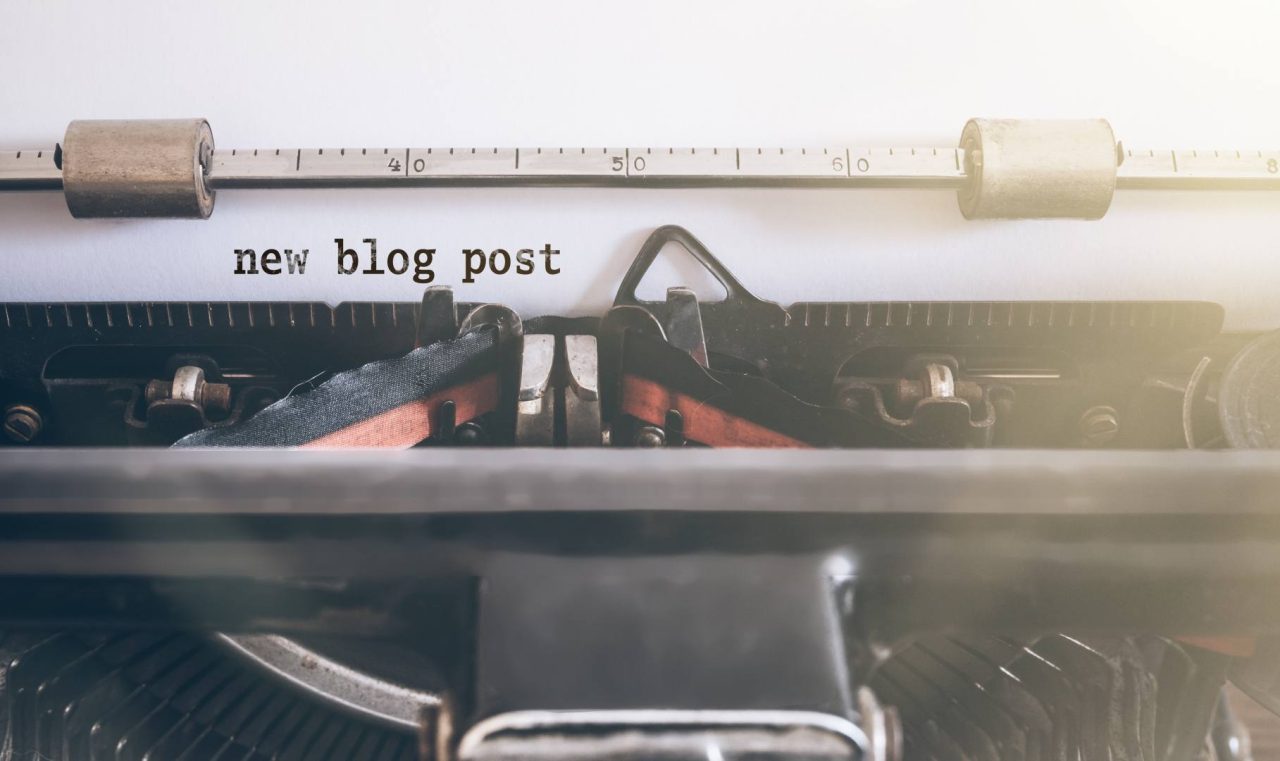 So, how does a blog fit into your content marketing plan? Your blog is essentially one of the most effective ways to get many qualified leads to your website. By optimizing your blog for SEO, you can count on your blog as one of the best investments in your content marketing plan.
Since manufacturing businesses rely on selling products to various industries, you can position yourself as a leader in your industry niche by showcasing your knowledge about your products and your industry, as well as educating your audience about what goes into your manufacturing process. All of these insights will bridge the trust gap between you and your website visitors and ensure that they see you as someone worthy of partnering with long-term.
When SEO-optimized, the blog is your key to your audience's minds and hearts. This means that it is "the" platform that represents you as a brand and one over which you have complete ownership. By speaking to your potential customers' interests, desires, and pain points, you can further incentivize them to take action with you.
Your blog offers you an opportunity to write about topics that your warmest leads are looking for and to provide the best advice and information in your niche. You can do so by analyzing your top competitors' content to not only get ideas about what type of topics to write about but also to find ways you can make these topics even more engaging and informative.
Your blog will also help your business be found on search engines. Did you know that approximately 90% of all websites don't get any traffic from search engines? That's a tremendous waste of your website's potential. Ideally, content should work to help your business elevate its brand and reputation for years to come. It should be evergreen, thoughtful, and reflect your personality and knowledge. Most of all, it should be optimized for search engines and provide tremendous value to your readers!
Here are just a few ways to strategize creating a successful blog:
Conduct proper keyword research by focusing on long-tailed, easy to rank for keywords.
Look at your competitors' most popular content to get an idea about what information your audience prefers; then, choose your favorite topics (the ones where you could really add that extra value) and make content around them that is relevant and even more enticing than your competitors'.
Choose topics that you have personal knowledge about and to which you can add new innovative information.
Ensure that all of your blogs are properly optimized for SEO, including your title, headlines, paragraphs, internal and external linking, and calls to action.
Make your blogs even better than those of your competitors; add more value, be more helpful, and have a more unique approach to the topic.
Once you publish your blogs, monitor them for analytics; check which ones are performing the best and see if you can optimize them even further by adding more content and value so that they rank even higher on search engines.
For your least performing content, perhaps combining two blogs together that have a related topic would provide more value to your audience than the two separate blog posts; by doing so, you can make a comprehensive blog that is even more authoritative and that will attract more traffic to your website than the two blogs would on their own. You can also decide to rewrite your least performing content or even change its main keyword altogether to a keyword that is very related but more effective.
Do check that your content is indexed by Google and other search engines so that it can properly show up on search engine queries; if it's been some time and your content is not being indexed, try to find out why. The reasons behind this may involve having thin/uncompetitive content, lack of internal links that build an overall website architecture that the search engine bot can understand, duplicate content, and other issues.
Understand that your content can always be rewritten and optimized further – that it is not static once you publish it and that you can always add and remove what you see fit; your content will always be "reread" by search engines and ranked according to the new changes.
Post an article on your blog one to two times a month for the best SEO results.
---
The Best Strategy for Your Email Marketing Content Plan

Your email marketing efforts will deal with your warmest leads and customers, since these individuals were interested enough in what you have to say or offer that they've signed up for your newsletter, special offer, or a lead magnet. This is why your email marketing approach is crucial, since it will probably have the best return on investment out of all content marketing collateral.
Although this is the case, you should be careful not to sound too sales-ey in your approach. Generally speaking, the best content marketing efforts focus on the 80/20 methodology that contributes value to key audiences most of the time (80%), and asks for a sale only a fraction of the time (20%). Which means delivering quality and informative content without commercial intent should always be your focal point.
Ideally, you can focus on doing this 4 days out of the week, and then ask your followers to take action with you on the 5th day. This doesn't mean that you won't get to call your audience to action in other ways – by signing up to your newsletter or a lead magnet, or having them check out your latest blog.
Overall, by negating to appear all about sales is a wonderful way to build a community around your ideas, knowledge, personality, and values. This is exactly the type of an audience that will become your biggest fans and most loyal customers.
Indeed, creating and cultivating a community based on your company's 'why' is the essence of marketing. Using this as a rule of thumb, always think of gaining quality followers over quantity followers (which businesses get using clickbait techniques and other transactional techniques to do so). Spend time building up your audience without any shortcuts and you will be rewarded in the long term!
When it comes to creating the best email content marketing strategy, here are a few facts to keep in mind:
Always think about and talk to your main customer in your emails (what do they want and need? What information will help make their lives a bit easier and more joyful?).
Make the content be about your customer and less so about your business.
Always use CTAs (calls-to-action) in your emails and never include competing CTAs; keep it to a single call that you can mention a few times.
Make sure your headline is enticing; if you are not sure which headline would perform the best, you can always A/B test by sending your email out under two different headlines; whichever gets the most clicks is the winner!
Using approximately 5 words in your email headline is recommended in terms of user engagement (email clicks).
Don't shy away from being the real 'you' in all your authenticity. This is your opportunity to show yourself in all your colors and vintage points, since most of the individuals on your email list are already enticed by your content or product; they are looking to connect with you even further through human qualities that are relatable.
Try to stay away from emailing your list too often; for some businesses, a weekly update is sufficient, while for others, monthly updates are more acceptable. To truly figure out the best frequency, test out your intuitive nudge. If there are fewer opens and more unsubscribes when you increase your sending frequency, perhaps lowering it would be ideal.
Don't think that unsubscribes are a bad thing; not at all! Actually, they are the best way of weeding out your audience and keeping the most qualified leads on your list (unsubscribes are a good thing!).
Be generous and provide your audience with rich content that is not full of fluff; the most successful businesses provide advice that mediocre businesses charge for free. This helps to build up authority, trust, conversion rates, and customer loyalty.
---
Final Thoughts
Coming up with and executing a winning content marketing plan for your manufacturing website is easier than you think. The most fundamental and initial steps are to hone in on your business's 'why' and figure out what makes your business unique amongst your competitors.
Likewise, doing the proper research to understand who your main customer avatar is as well as to figure out your ideal customers' behavior on all content platforms will get you closer to truly identifying with your customers' goals, desires, and main pain points. This will further align your content efforts to speak to the true needs of your customers.
Once you get to know your business and your customers a bit more, the next step would be to study your most popular content across content channels. This will help you understand which content your audience most prefers and help you strategize ways to create similar content in the future.
Another way you can learn about the best performing content topics in your manufacturing niche is to study the content of your top competitors. Which content has the most likes, engagement, and shares? That is a big hint about the type of topics that your own audience would most likely prefer.
And then, it's time to start making your content and finding the best posting and emailing frequency through trial and error. For each content channel, there are posting best practices that you can explore further. For example, since search engines reward frequency and quality of content, the best posting frequency for website blogs is at least one to two times per month. Lastly, the content will not have the full impact if manufacturing web design best practices were not followed. 
---