Marketing
What is Copywriting? (And How To Use It for Powerful Sales Conversions)
Every form of copywriting has its place in the sales-funnel pyramid – from website copy to blog writing, to email marketing, and ads. The intent is to use each format as a means to nurture leads through education, comparison to competitors, former wins and customer reviews, and the ability to have prospects envision how better their lives would be with the business's products or services.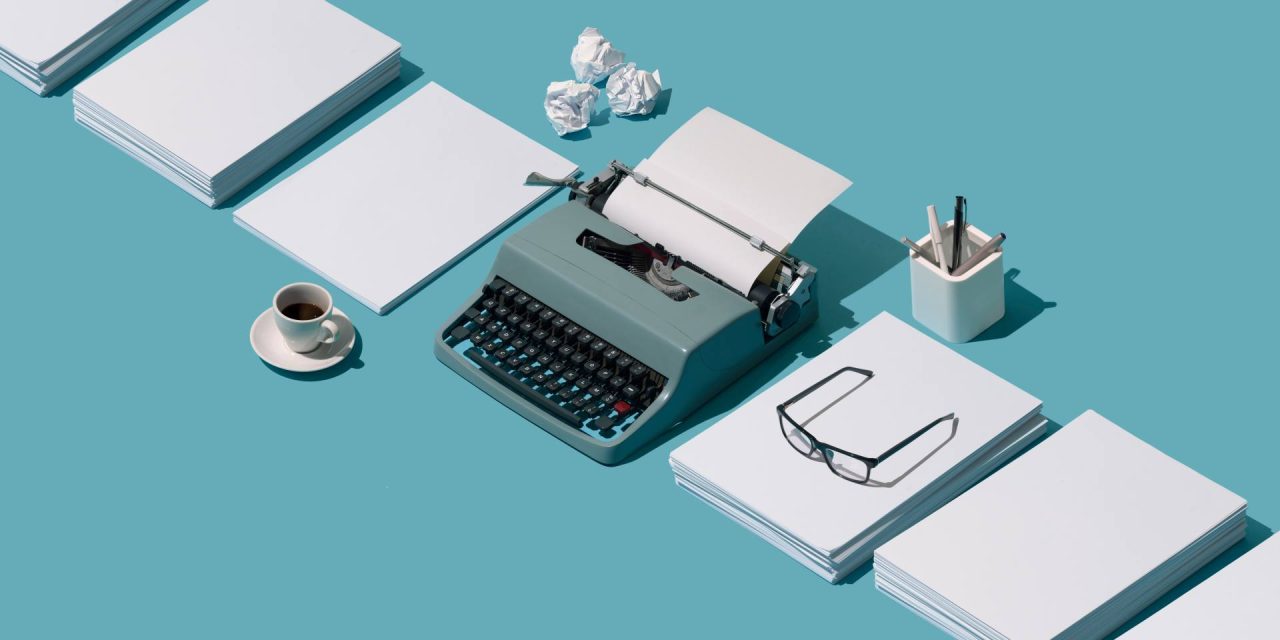 ---
What is Copywriting?
Copywriting is the art of using words for persuasive, sales-oriented means. It is a part of content marketing efforts and entails writing through the lens of understanding who is a business's ideal audience and what it is looking for in terms of meeting their needs through the business.
By relating to customers' journey of problem-confusion-need of solution, a copywriter can entice leads to:
Ease their resistance to taking action with the business
Educate them why the business is the best solution for their problems
Imagine themselves as a better version of themselves after interacting with the business
Unlike other forms of storytelling and descriptive writing, copywriting utilizes elements of psychology, user experience design, marketing, and sales, to entice readers to form a deeper relationship with a brand, with the ultimate goal of converting them into customers.
---
What Do Copywriters Do?
In essence, copywriters are marketers that understand a business's mission, values, business trajectory, as well as its ideal customers. They are the bridge between a business's solutions and the customers' needs and connect both parties by showcasing the transformative quality of a business's products or services.
Once copywriters understand the "why" of a business and the main pain points of its ideal customers, they are then equipped to speak directly to prospects by lowering their hesitation and highlighting the benefits they would receive if they chose to purchase the business's offerings.
Copywriters do this through multiple marketing channels, particularly through the website, emails (newsletters), blog content, public relations content, and marketing ads. To get prospects to take action, they utilize the unique features and format of each channel to speak and relate to prospects in the most persuasive and effective way.
They use elements of psychology, value proposition, demonstration, former wins, benefits, comparison with competitors, and storytelling to present an appealing case for why prospects should take action with a specific business.
In essence, copywriters are both writers and marketers who understand human behavior, user experience, and ways a business can best showcase its value proposition to strengthen its brand awareness and increase its sales conversions.
---
What Makes Copywriting Different from Traditional Writing?
Although copywriting utilizes elements of creative writing and storytelling, it is different in a number of ways. For one, it is not very wordy and negates flowery, jargony, or overly descriptive language. This means it is more targeted and to the point, using fewer words to convey a stronger message.
Copywriting also takes into account many elements of design, including user experience and engagement, white space, layout of elements, and more. It understands the interaction between text and visuals and how to best utilize limited space for the purpose of exceptional user experience and engagement.
Unlike traditional forms of writing, copywriting has a particular objective with every channel it utilizes to connect with leads, namely to nurture, educate, provide value, showcase, and lower resistance all of the purpose of sales and customer loyalty.
This is precisely why copywriting uses less text to convey a message more powerfully than any other form of writing. Copywriters take more time to come up with precise words to keep readers engaged and speak to their needs and pain points, which could take multiple drafts to perfect.
Whereas traditional writing is simply focused on storytelling, what is copywriting in essence is its usage of elements of storytelling to take readers on a journey to a better version of themselves, which is what ultimately sells! In marketing, it is known that individuals don't buy products or services but better versions of themselves. And copywriting is what persuades individuals to see themselves as transformed through a business's offerings.
---
Do Businesses Use Copywriters to Drive Sales?
Many businesses that recognize the sheer power of content marketing invest in copywriters to help them attract, nurture, and retain customers. They understand that content marketing has the ability to connect with their prospects more readily than any other form of marketing.
Since many businesses nowadays operate more readily online, they rely on copywriting and design to help them get their message across and acquire more customers through online sales. They understand the sheer amount of noise and distraction that is ubiquitous in the internet space and want to stand out as a unique venture in their business niche, which is becoming more difficult given the multitude of choices presented to customers online.
By investing in copywriting, businesses can streamline their value proposition and help their prospects understand why their products and services could help them meet their needs most readily.
As the copywriter guru Donald Miller often states in his marketing writing, people don't buy the best products but the products that offer the clearest messaging. This means that if a business's messaging is confusing, not very persuasive, or written in a way that customers can't picture themselves benefitting enormously from what it offers, they will let skepticism take over and bounce. Clarity is key when it comes to effective copywriting, as is transparency, authenticity, and empathy.
In general, businesses that are serious about their growth trajectory and customer loyalty invest in copywriting as an evergreen strategy towards customer acquisition and brand loyalty.
Here are just a few more reasons why effective copywriting converts:
Approximately 60% of consumers made a purchase in response to e-mail marketing they received. (Constant Contact)
47% of email recipients decide whether to open an email based on the subject line. (OptinMonster)
Copywriting errors decrease site visitors' time on a landing page by 8% and increase the bounce rate by 85%.
Personalized calls to action are 202% more effective than general calls to action. (HubSpot)
Writing for third-grade reading level increases response rates by 36%. (Boomerang)
Email subject lines with 28 – 39 characters tend to have higher open rates. (Buffer)
Companies that perform email campaign A/B testing obtain 37% higher email marketing returns than companies that never perform it. (Litmus)
---
What is SEO Copywriting and How Is It Different from Traditional Copywriting?
SEO copywriting utilizes the power of search engine optimization to include strategic keywords within its messaging which are most searched for by its target audience. Its objective is to attract ideal customers organically through search engine rankings and retain them through clear, persuasive messaging.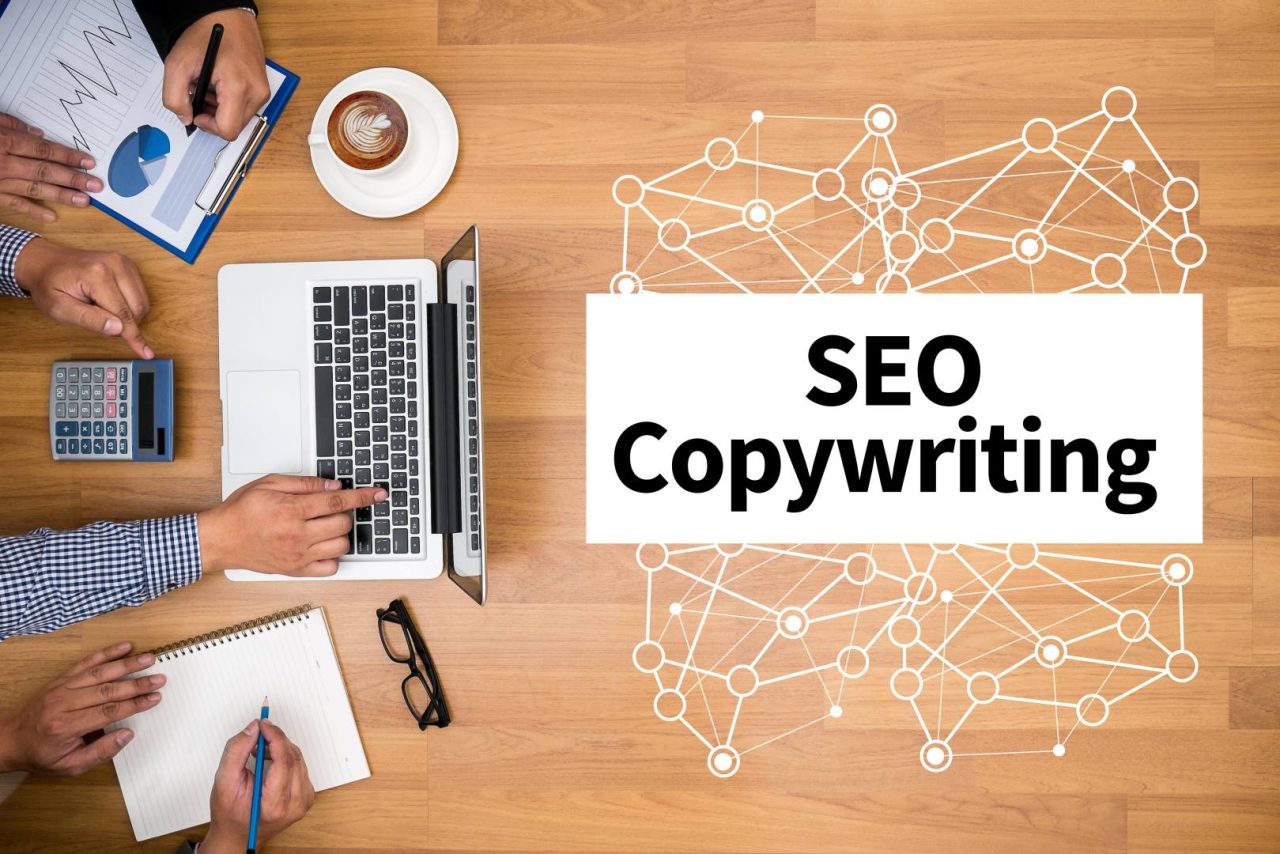 Since 90% of websites online don't receive almost any organic traffic, SEO copywriting helps businesses be discovered by individuals looking for what they have to offer through search engines. By optimizing the website and blog copy for certain keywords that fit the business's value proposition, SEO copywriters can help businesses rank on search engines for terms that their potential customers are searching.
This form of digital content marketing is growing rapidly as businesses are looking for ways to be discovered online by warm leads. Although SEO can take time to take effect due to a number of factors, one of the most appealing aspects of SEO copywriting is that the content, once finalized, can keep attracting leads for years to come. 
Whereas traditional copywriting only nurtures leads to get them to take action, SEO copywriting combines the technical power of search engine optimization with the persuasive elements of traditional copywriting to improve the capacity for leads find a business's products and services on search engines.
---
6 Different Types of Marketing Copywriting
If copywriting is not simply creative writing, what is copywriting in its many various expressions? Indeed, copywriting methodology differs according to the channel used to interact with prospects or customers. For example, the website serves as an online brochure of a business's offers, whereas an email campaign serves as a way to keep in touch with interested prospects and nurture their interest.
Here is the breakdown of some of the most frequently used channels for copywriting and how the style and tone of copywriting changes according to the format used to connect with prospects and customers.
---
#1 Website Copy
The website is the most essential marketing tool to which all other marketing channels connect and a digital and visual representation of a business. The feel, look, and impressions evoked by the website experience is an expression of a business's brand. Generally speaking, its identity will always be related to how it portrays itself to the outside world. If you have a business, the best way to make that first impression and pass the "elevator pitch" phase is through a website that clearly represents your "why," your "how," and your unique value proposition.
Website copywriting is usually very targeted and written in a hierarchical style based on the most important pieces of information that people are generally looking for; it uses clear messaging to showcase the mightiness of a brand to help its customers. It likewise utilizes certain storytelling hooks to keep visitors enticed to keep them engaged. Finally, it emphasizes strong calls to action to remind readers to sign up for a newsletter, a promotion, or to purchase a product or service.
---
#2 Blog Articles
To truly nurture your audience with your authority and knowledge of the topics that pertain to your business, regular blogging is one of the best means to do so. A blog offers businesses a long-form platform where they can share their unique ideas, knowledge, and insights to form a closer relationship with their readers. Further, a blog affords businesses an opportunity to solidify their brand identity around their voice and purpose.
When a blog is optimized for search engines, it is even more powerful in its ability to showcase your knowledge on certain topics to key individuals that are looking to learn more about them. When individuals search for a particular keyword or phrase, if your blog ranks high enough for that keyword, it will be able to bring these individuals directly to your website where you can further woo them with more content and targeted copywriting.
Blog copywriting employs the blog as an instrument to enter visitors into a sales funnel that will nurture them further through more information, free resources, or e-mail marketing campaigns. It ensures that each blog serves its commercial purpose by linking back to the website, including affiliate links (where necessary), using the business's case studies as examples where relevant, and including strong calls to action at the conclusion of each blog.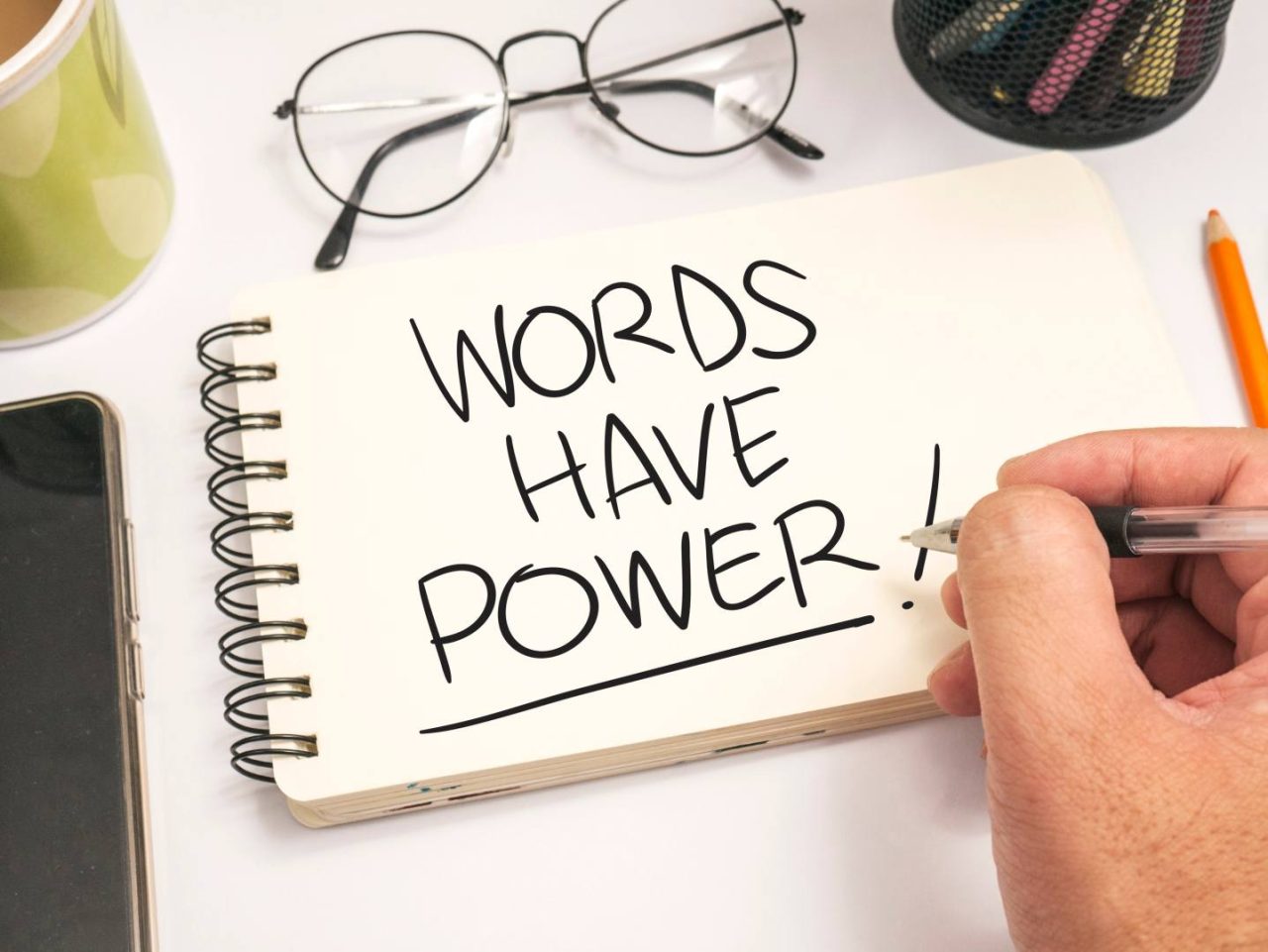 ---
#3 Product Copywriting
Product copywriting is geared toward presenting a business's products in a way that will showcase why they can solve customer needs and pain points. Usually, product copywriting highlights the main features of a product with thorough descriptions of materials it is made from, its measurements and dimensions, usability, as well as shipping and handling information.
Its mission is to attract the wandering eye of a potential customer quickly with quality images, bolded descriptions, and powerful words that will make a product appealing within seconds.
However, the best product copy also highlights how the product can serve a customer in real time. It tells a brief story of how the product could make customers' lives better or more enjoyable. It paints a picture of how it would be with that product by a customer's side.
---
#4 Email Nurture Campaigns
When visitors opt into receiving further communication from your business either by signing up for your email capture freebie, or a newsletter, they signal that they are very curious or interested in what you have to offer. This is exactly where e-mail marketing comes in! By capturing your leads' emails, you now have a means to talk to them directly. Not only are these leads highly qualified, they want to hear more from you.
Email marketing is a great opportunity for businesses to further nurture their warmest leads and generate greater revenue through sales, promotions, or launches.
Email copywriting is a form of copywriting that accounts for user behavior when it comes to email opens and interaction. Email copywriters understand the importance of a catchy email headline for achieving greater click-through rates.
They also have experience relating to their audiences, piquing their curiosity, and bringing them into stories that resonate with their own hero's journey. Most of all, email copywriters understand that the key to successful email campaigns is to create a personal relationship with a target audience and nurture its interest in taking action with a respective business.
---
#5 Cold Outreach Emails
Cold outreach marketing is another branch of copywriting. When businesses are looking to contact potential leads directly without any prior interaction with their business, they know they have to make a great first impression.
Cold outreach copywriting ensures that emails are written to speak to the prospects' needs first and then explains why a business at hand is the right guide to help meet them. It makes the "pitch" about the audience, and not about itself. And lastly, it entices readers to become curious about an offer by highlighting its benefits to a similar demographic of customers.
Overall, cold outreach copywriting has the lowest return on investment, since it entails contacting individuals that are cold leads and who are more resistant to taking action with a brand they know very little about.
Experienced copywriters know this and optimize their outreach campaigns to provide plenty of value to cold leads through freebies, discounts, and information. They ensure that every email has at least one or two calls to action to increase the probability of website visits and overall brand awareness.
---
#6 Ads
Paid ads require succinct and persuasive written content to promote curiosity in individuals that may not know anything about a business and take action. Therefore, writing ads is a copywriting art in itself that requires the ability to connect with cold and somewhat warm leads (depending on the ad placement) quickly and get them to take action.
Long gone are the days when ads would fill up a whole page in a magazine. Today's ads are mostly digital and easy to create and place with even a small budget. From social media platforms that let businesses customize their ads so that they're visible to their ideal demographics, to affiliate marketing where a business shares an audience with another venture and both profit from the partnership, ads these days are ubiquitous and vying for the short attention spans of users.
An experienced ad copywriter knows how to capture the attention of the right audience and generate interest. From using the right story hooks that empathize with the reader to quickly expounding the benefits of a business, ads copywriting is in a category of its own, as it forces copywriters to communicate more with fewer words and less space.
Optimizing ads with the right search keywords and testing multiple versions of ads that may have different headlines, text, or images, are all part of the most effective ad copywriting journey!
---
The Key Elements of Effective Sales Copywriting
Even great writers find it difficult to write well for sales copy, since the intent for sales copy is not only informational but commercial in nature. To do so well takes understanding user behavior, knowing essential elements of digital marketing, and becoming an expert on a business's ideal user demographic that will be consuming the content and hopefully purchasing its services or product.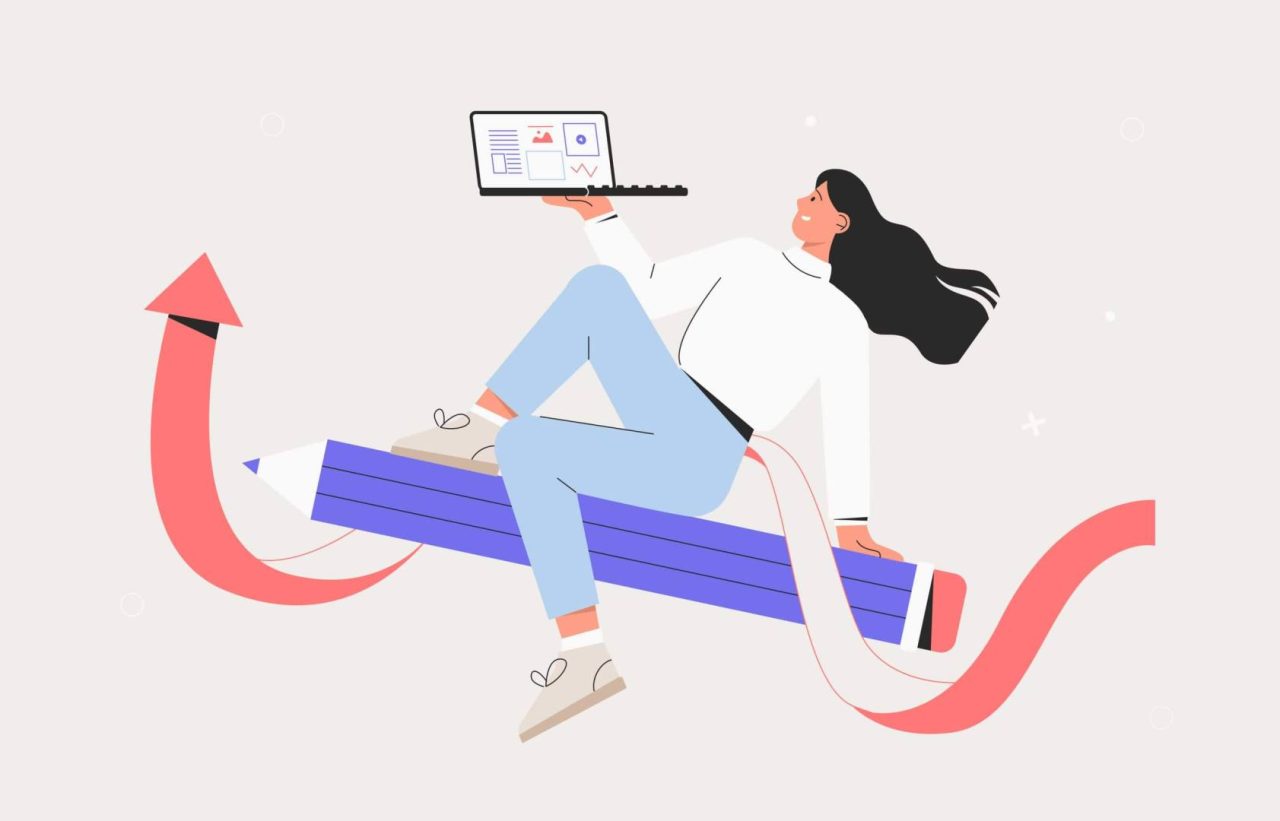 And then there is SEO to think about. Knowing how to write sales copy well and optimize content for SEO takes quite the experience and know-how. No wonder copywriting is such a complex blend of creativity and technicality! But, if done correctly, it can be the foundation for a business's marketing and sales success online. 
So what are the most important elements of copywriting and how can you get them right for your own business? Here are the essential elements of successful copywriting to keep in mind when revamping or creating your own content:
Know that your visitors will only spend a few seconds on your page, so have a hook that is quick and easily digestible to keep them around longer.
Understand that most people skim content (especially longer blog posts), so get their attention through storytelling and visual cues.
Focus on the problem, present ways to fix the problem (with your services or products), show social proof that you can, and portray what life would be without having the problem (with your solution); this is one of the best and most powerful blueprints for website, email, and ads copywriting.
Speak to the problem, or pain points, of your ideal demographic as you would to a close friend; show that you understand their worries and needs and how you can be the best guide to help them.
Use "you" and "your" more readily than "we" and "us"; always make your audience the focus of your copywriting, not your business; make them the heroes of their journey, and they will choose you as the guide.
Include powerful words that will affect your audience emotionally.
Cut down on jargon and be very clear with your messaging; being concise converts, so stay away from poetic language that is meant for fiction novels.
Use short, attention-grabbing headlines.
Know what your audience is searching for in terms of topics, phrases, and keywords, so that you can create copy that is directly tailored to them.
Make sure your copy flows well and is typo, grammar, and error-free (there are a number of tools you can use to help you, such as Grammarly or the Hemingway App).
Let your personality shine through and develop a distinctive style and tone that is uniquely you (don't try to be like everyone else and have bland, unmemorable content).
Use clear calls to action in all your content, since the point of all copy is to get your prospects to take action.
---
Copywriting Advice From 3 of The Best Copywriters in History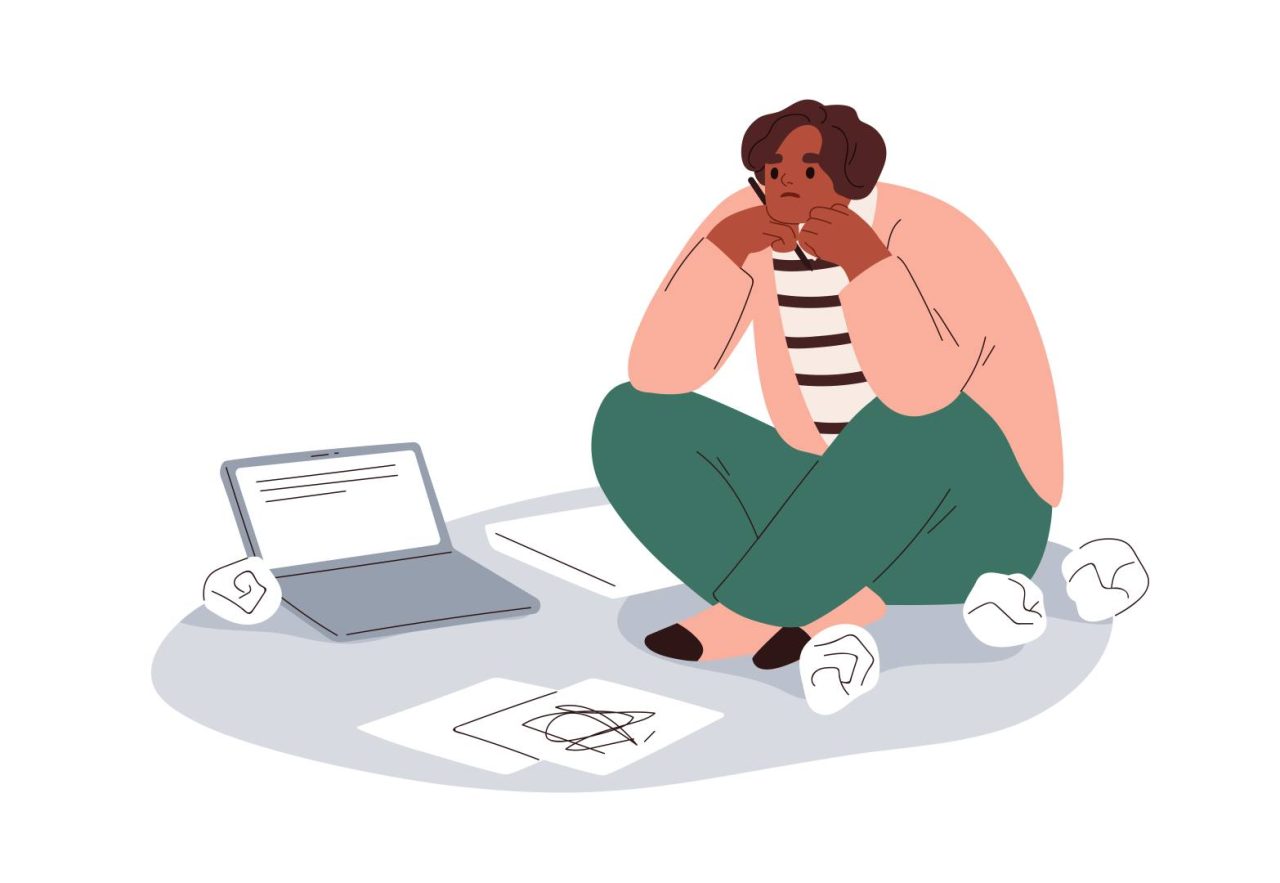 David Ogilvy
Known as the father of copywriting, David Ogilvy proved to be a natural salesman that made his way into advertising through word of mouth and then went on to find his own agency, Ogilvy. Here are a few pointers that David gave to copywriters and how you can apply them to your own content:
Headlines are incredibly important, as 5 times more people read the headline than the text. If you have a catchy headline, it will entice readers to read more!
Don't be afraid to go for the sale; don't skirt around it, and make sure your intentions are clear. Deliver impressive value, showcase benefits, and include a strong call to action. And never forget that the sale is the ultimate goal.
Take time with your copy. Copywriting is complex and while the results look simple, the process of making it look effortless is difficult. Effective copywriting takes skill, evaluation, and testing.
---
Donald Miller
Donald Miller started his career as a writer and a screenwriter, which informed his take on how we all process information – much like a movie with a hook, plot, the hero, the struggle, and the victory. This archetypal view of how we see ourselves in the world had inspired him to create a marketing methodology and business behind it called Building a Story Brand.
By concentrating on archetypal storytelling and understanding how digital users process information, the Story Brand marketing business has been able to transform many businesses with this methodology.
Donald is very adamant about clarity in copywriting. One of his main mottos for websites is that if they confuse their visitors with their messaging, they will lose them. Some other lessons he learned on his storytelling journey are:
People don't buy products from brands that position themselves as the heroes but as the guides that can help them win and transform.
A prospect should be able to answer the following questions when visiting your website: What do you offer? How will it make my life better? What do I need to do to buy it?
Brands that help customers advert a risk and highlight what's at stake if they don't take action to mitigate this risk can generate a powerful emotion that is able to convert (as human beings, we are more concerned with what we may lose than what we may gain).
---
Jane Maas
As one of the rising talents of the 1960s mad men era, Jane Mass was a female pioneer in a male dominated industry. Jane was given a title as one of the most influential women of the golden Ad Age, having worked with some of the top copywriters in the industry. She started her career at Ogilvy and Mather, ran her own agency years later, and is known for her contribution to the "I Love New York" brand campaign. In fact, the character of Peggy Olson from Mad Men is loosely based on her own journey.
Here are a few important pieces of advice from Jane:
Curiosity and research will make you a much better copywriter. Because people today have less time and everything is based on speed and production, the most effective copy will involve time and effort in background research and understanding.
Knowing the customer and one's brand thoroughly is key! The best copywriting and advertising is done by individuals with "brand DNA in their veins."
Place yourself in the shoes of the customers by showcasing how they can have a priceless and unforgettable experience with you.
---
Final Thoughts
Copywriting is both an art and a science that involves elements of branding, marketing, technology, psychology, sociology, and the understanding of how one's ideal customers think and behave. In today's digital era with so many businesses vying for attention online, mastering or investing in copywriting is one of the best return on investments when it comes to marketing and building a successful brand.
The best copywriting is engaging, authentic, empathetic, and clear. The point is to attract readers through a headline or a hook, engage them through storytelling that showcases the benefits they will receive through the brand relationship, and effectively call them to take action to learn more, sign up for an email newsletter, or purchase a product.
And although copywriting strategy on a website, in email campaigns, blog articles, product descriptions, cold outreach, and ads is different, the goal is always the same – to generate interest, foster a relationship, and make a sale!
---