Using hashtags on social media is important for engagement and reach on your posts, they can create a conversation around a specific topic, users can search for a hashtag and add their thoughts to the conversation. However, it's important to know when and where to use them, along with the best place and the best use of hashtags. Studies show that published posts on Twitter and Facebook with more than two hashtags have less engagement on them than posts with one or two tags. You've seen hashtags on Instagram, Twitter, and even Facebook, but are they necessary for each platform on every post? There are a few platforms that are better suited for them, and some platforms aren't the best place for hashtags.
Twitter Equals Hashtag Central
Twitter is a fast-moving social media platform, which is one of the big reasons why hashtags are used. In 2007, the first hashtag was brought to Twitter by a user, and it has continued to be used in millions of tweets every day. Over the years, Twitter has continued to use hashtags, and other platforms like Facebook and Instagram, have jumped on board with using them. However, Twitter continues to be a popular place for hashtags because they're a great way to join a conversation, engage with like-minded users, and add context to your content.
Twitter is the most popular place to use hashtags, and on Twitter, it can be a little more difficult to use hashtags in a tweet, especially with the character limit, but you should always try and use at least one hashtag. Many of the trending topics on Twitter are hashtags, and it's always a great place to start looking for an engaging hashtag to use. You can also search for relevant keywords from your tweet to see if there are other posts built around it, and hashtags associated with it.
Twitter recommends using no more than two hashtags per tweet, and we couldn't agree more. A tweet with three or more hashtags can be hard to read and look like spam. Plus, a tweet with one or two hashtags can lead to more engagement like the tweet below.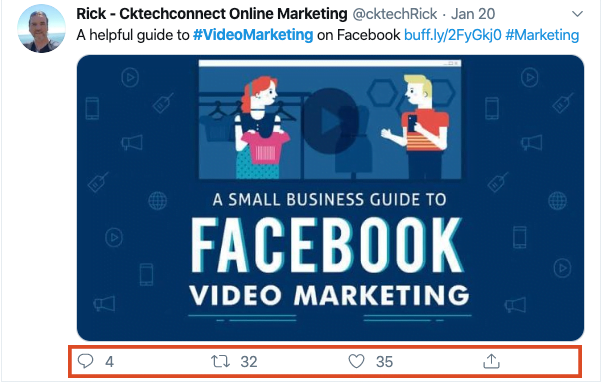 It's important to use hashtags because they allow you to broaden your reach and make your content more engaging as they mark keywords or topics in a tweet.
Hashtags & Instagram
There is no doubt about it, Instagram is the second platform where hashtags come alive. With the latest Instagram updates, you can follow your favorite hashtags so you can connect more easily with your community, follow your favorite accounts and stay engaged with your followers. If your business or brand uses Instagram, your audience can follow your branded hashtags as well. By following these unique hashtags you can find potential partners, future content to share and keep an eye on your competitors and their content.
It's important to limit your use of high competition or popular hashtags. You may think that it's a great idea to use a lot of popular hashtags from the number of existing posts there already is associated with the hashtag. However, if there are over one million posts with the tag associated, it can be hard for your post to stand out. Your post may only show up in the hashtag feed for a few seconds because there will be a new post consistently published.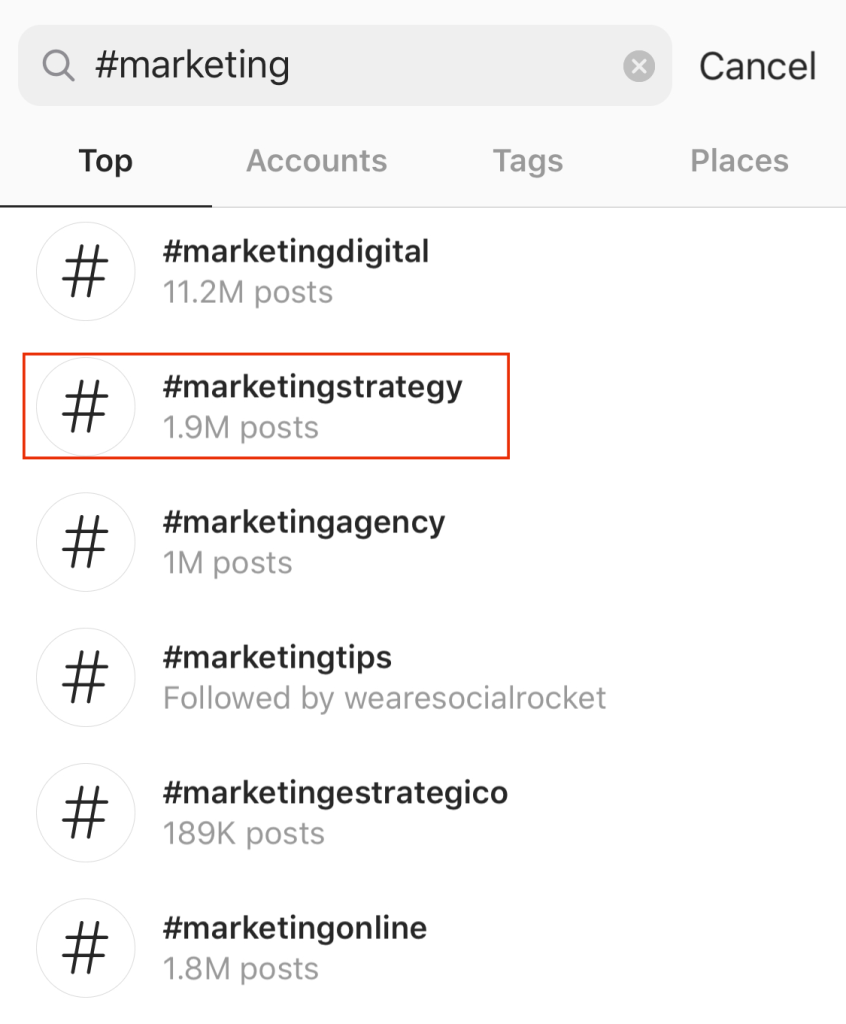 You can also use local hashtags, and they're a great tool to use if your target audience is in your local area, so tags like #chicago, #seattle, #nashville, they can be great to use for local recognition. If you're a physical business, who has a brick and mortar store, it's important to target the users in the area. Browse your local hashtags and choose the best ones, choose some popular ones and some niche tags.
Should I Use Hashtags On Facebook?
We associate hashtags with Twitter and Instagram more, but they can still be used on Facebook and help increase the visibility of your posts. It's not necessarily a bad thing to use hashtags on Facebook if you choose to use hashtags on the platform, be sure to use one or two in your post, and make sure they're relevant to what you're posting.
According to Business2Community, you should use only one or two specific hashtags per update, and place it at the end of the post. Hashtags are rarely used on Facebook, but that's not to say businesses shouldn't use hashtags to promote an event or campaign on the platform. Before you use them it's important to do your own testing and make decisions from there, your audience may be receptive to hashtags or they may not be.
The social media platform hasn't updated their guidelines for hashtags, marketers and brands alike have remained fairly split between whether or not to use hashtags on Facebook. Some marketing professionals advocate for the use of hashtags on Facebook, as they do make your posts searchable, as they categorize your content for search, just like any other platform.
Be prepared though, studies show that posts with hashtags did receive less engagement than posts without. If you're adamant about using hashtags, use one to two hashtags. Using hashtags on Facebook is the ultimate catch 22 situation, you can use them but just how effective are they?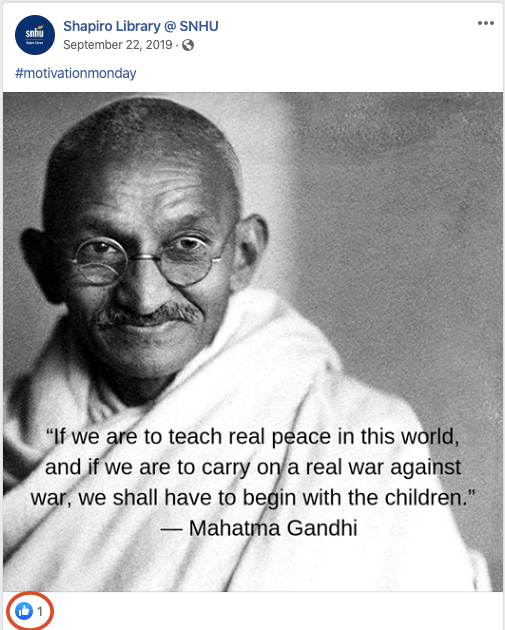 At Idea Marketing Group, we try to avoid using hashtags on Facebook, when publishing content for our clients and ourselves. We don't think it's the right platform to use the tags on, we believe they're better suited for other social media platforms like Twitter and Instagram.
Use Relevant & Niche Hashtags
There is nothing worse than looking at posts with hashtags that are not relevant to the content your business is talking about. If you're talking about a new dish you have at your restaurant, think of some niche hashtags to fit with the post. If you're talking about a new product your business is selling, like a new pair of shoes, create hashtags based around it. Don't include meaningless hashtags, just to have your content be seen.
It's also important to know when to stop using hashtags, you don't want to use too many hashtags in your post. The maximum amount of hashtags you can use on Instagram is 30, but that doesn't mean you should use that many. While on Twitter there's no set limit on how many tags you can use, but there is a character limit. On the other hand, when publishing content to Instagram you should look to use at least 3-5 hashtags, at the most 8 to 10.
When thinking about hashtags, it's important to steer clear of the gimmicky or general hashtags like #love, #quotes, #monday, as they don't do much for reach and engagement. Not only do they take up hashtag space, but they will also get lost among the millions of other posts that are published during the day. Also, think about who will be searching for and using your hashtags. If your business targets more consumers in one industry, use niched hashtags your followers can engage with and follow to see your content. Over time those tags can become popular with more posts and engagement associated with them.
Start using hashtags today to market your business online. If you think your marketing strategy and business needs help promoting, contact us today for more information on how you can work with us and improve your marketing strategy!