Marketing
Top 12 B2B Email Marketing Best Practices
Whether you are looking to improve your customer service or have a better ROI when it comes to turning leads into customers, here are some of our most effective B2B email marketing best practices to help take your business outcomes to the next level.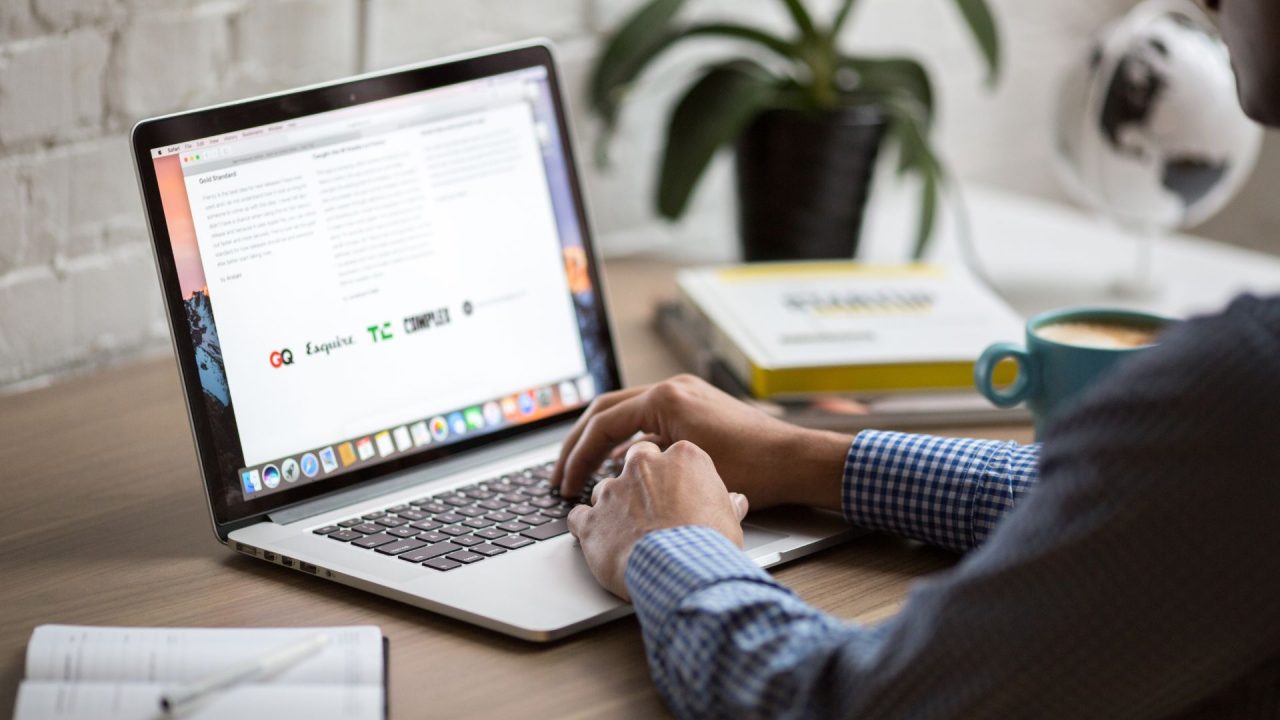 What is B2B Email Marketing?
B2B email marketing entails nurturing another business as a potential customer through a strategic email campaign. The major difference between B2B email marketing and B2C marketing is that B2B marketing is targeted toward other businesses, while B2C marketing is targeted toward individual customers. Because the needs of businesses and customers are vastly different, the approach you take when speaking to each group will take on a distinct tone and language, depending on their particular pain points.
To nurture businesses as clients, you would have to understand the way they work, how they serve their clients, what their goals and problems entail, and ways you can help them grow and succeed.
Once you get to know the companies you are targeting from the inside out, you will have a better understanding of how you can talk to them directly to gain their attention and trust. To do so, ask yourself the following:
What is something I can offer them that my competitors can't?
How can I show them that they can trust that I am the best guide to help them solve their problems?
How can I improve my messaging and present what I do with confidence and clarity?
How can I make the partnership and sales process as easy as possible for them, given that most individuals choose services and products based on simplicity and user-friendly navigation?
Which methods of marketing and nurturance will speak the most to my target customers?
Now, once you understand the company needs, the question becomes who in the prospect company you would be targeting. Is it the sales director or the buyer manager? To narrow down on how you speak to your ideal customer, you'll have to further investigate the function of your prospect within a company.
Is your ideal customer afraid to make a change because his or her company has done business with the same company (your competitor) for 20 years? Is the hurdle to doing business with you based on not knowing how flexible you are with your services and return policy? Or could it be that you are a newcomer in your niche and need to prove your authority and track record?
Whatever you may think the resistance to doing business with you is for your target avatar within your target company, ensure that your email marketing copy talks to this resistance so that you can lower it with your nurture campaign through case studies, stories, and satisfied client testimonials.
---
Why is Email Marketing Relevant in 2023?
Did you know that email marketing has one of the best return on investments in marketing? In fact, for every one dollar you spend, you can expect a $36-44 return on your investment! And unlike social media, email marketing nurtures only individuals that are warm leads and already have a growing interest in a business.
When leads sign up for a business's newsletter or a lead magnet (a freebie), they agree to exchange their personal information (name and an email address) for a valuable piece of information or a continued relationship with the brand. When they do this, there is an evident understanding that they will receive communication from this brand, and they welcome it.
More So than social media, email marketing offers businesses a direct way of communicating with prospects by eliminating the middleman – or the social media algorithm – from reaching their target audience effectively. Email marketing also provides businesses with a volume of analytics that help them understand their audience behavior better.
For example, with email marketing, businesses can directly measure open rates, click through rates, and engagement levels to better understand what works and what doesn't. This information can help a business pivot with their copywriting and approach by A/B testing and experimenting with content to increase open and conversion rates.
Here are just a few more reasons why using email marketing in 2023 is an essential part of B2B digital marketing success:
Given its cost, reach capacity, and audience analytics benefits, email marketing is one of the most effective ways to nurture B2B prospects and convert them to sales.
Whereas ads and social media focus on the early stage lead curiosity, email marketing is able to nurture this interest further and has the most leverage to convert these prospects into customers. And since personalization, storytelling, and authenticity are key elements of effective content marketing, the email marketing format is the most conducive to a personalized conversation with a prospect.
---
How to Create an Email List That Converts
To create an email list that converts, the best strategy is to offer something valuable to your audience in exchange for their email addresses. Although newsletters and "sign up for updates" prompts have worked for business websites before the current freebie and information saturation overload that prospects receive on a daily basis, their effectiveness has waned. In this evolutionary stage of internet marketing, businesses must strengthen their value proposition and be generous with their prospects even before they make a sale.
Generosity is the most effective way to get new prospects to pay attention to you and see if you are the best person to help them on their journey of problem-solving and transformation. It is akin to giving a sample of your baked products to passers-by outside of a brick and mortar store in order to entice them to buy from you regularly. The goal of generosity is to minimize any risk and resistance prospects could have to doing business with you and give them time to build a connection to your brand.
The digital marketing version of generosity is a lead magnet. A lead magnet is simply a piece of content that a business provides to visitors in exchange for their emails. This freebie can be formatted as an ebook, a video, a webinar, a demo, or a discount.
To know which type of a lead magnet is the most effective for your business and would entice your audiences the most, you can analyze your existing content and social media posts to understand which pieces of content had the best engagement levels. This is a big hint to which type of content your audiences respond to the most.
When thinking of lead magnet creation, video content like webinars has had some of the best conversion rates out of all content formats. Quizzes, discounts, and demos also work very well in generating curiosity and engagement, enticing leads to exchange their emails for them. Which format of storytelling is the most "you" and expresses your value proposition most strongly? By understanding what your strengths are as a content creator and knowing what your audience needs are, you will be able to create lead magnets that convert and grow your email list passively.
When you create your lead magnet, the next step is to promote it far and wide! You can do so by encouraging your social media followers to sign up for it in your posts by writing a strong call-to-action at the end of select posts. You can also use the lead magnet landing page as your backlink strategy, where you lead visitors on other websites straight to the page (you can do so by guest blogging, getting on podcasts, or being profiled by local and national media).
The more you promote your lead magnet, the higher are your chances of growing your email list exponentially. After all, what every experienced B2B business owner that uses a digital marketing strategy can tell you is that an email list is your golden ticket to sales and customer loyalty.
---
Top 12 B2B Email Marketing Best Practices
Below you'll find our email marketing experts' best practices for creating better email campaigns. By implementing these strategies your business can be sure that it will improve its marketing ROI.
Understand Your Buyer's Journey
To truly get an idea of your customer's behavior, it is important to map out your customer's journey with a visual representation. This map will show you the current process customers take in their buyer process through actions, pain points, and solution ideation.
Since customer journeys are not linear and their behaviors not easily predictable, it's important to understand common patterns when it comes to how your customers interact with your brand. With this knowledge, you can better understand what your prospects want to hear and the best way to nurture them through email-marketing.
---
Understand Your Customer's Major Pain Points
Email marketing is most effective when it is used to speak to your customers' problems and hesitations in a way that shows them a way out and paints a different reality of life without them.
By presenting clear guidelines on how you would be the right person to solve them and how your customers would feel as a result of this transformation, you can emotionally appeal to your audience to lower their guard and give you a chance. If you can't speak your audience's language and can't relate to their needs, they will have a hard time building a connection to your brand and taking the next step as a customer.
---
Learn Copywriting Best Practices
There is more to copywriting than simply great storytelling. Copywriting is about saying less with more thoughtfulness and doing so by infusing curiosity, relatability (for example, by presenting your own hero's journey), and trustworthiness. Unlike other forms of writing, copywriting has one objective – to use words to sell services and products.
But since the human experience is complex and individuals need time to get to know, trust, and take action with a brand, having the skill to strategically nurture leads through savvy copywriting practices is indispensable.
From writing catchy and click-worthy headlines to calling leads to take the next step with powerful calls to action, copywriting is an art that can take your business to the next level.
---
Show Off Your Personality and Uniqueness
To truly stand out as a business and attract loyal customers, it is important to distinguish yourself as unique and stand out in terms of products, services, customer service, and branding. Although most businesses, especially those that are just starting out, are hesitant about venturing on a path that may repel their target audience, by innovating and offering something new, businesses will actually attract customers that are more likely to become their ambassadors and stay loyal for years to come.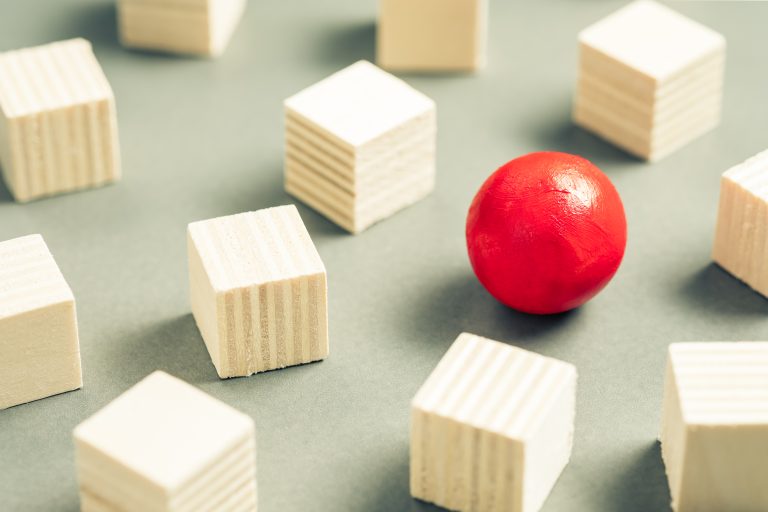 Since today, ads are less effective due to saturation and lowered attention-spans of prospects, by showing off your personality and connecting with your prospects authentically, your business can take off as a word-of-mouth hit without the push of big marketing campaigns. As Seth Godin states in his Purple Cow, "The old rule was this: Create safe, ordinary products and combine them with great marketing. The new rule is: create remarkable products that the right people seek out."
---
Use the 80/20 Golden Rule
When nurturing your relationship with prospects through email, be mindful not to come across as too salesy. The best course of action is to make your emails about your leads and what can help them on with solving their problems by offering value in the form of tips, stories, examples, and discounts that align with your unique authenticity and branding. As a general rule, 80% of the time, your emails should focus on value contribution, while 20% of the time, you can ask for the sale.
This fractional approach to email marketing will ensure that you have the opportunity to show off your skills, knowledge, and abilities so that when you do ask for that sale, your leads will see you as trustworthy and will be happy to become customers.
---
Include Examples of Problem-Solving
Part of effective B2B email marketing best practices includes showing examples of your past work and your capacity to problem-solve customers' biggest pain points. When your leads see your work in action and that your past customers have only great things to say about you, they immediately lower their defenses and imagine that you can do the same for them.
To truly be seen as walking your talk, using past project examples in your email marketing when appropriate is incredibly powerful when it comes to converting leads to customers. You can present your case studies in a digestible, cohesive way and include a few customer reviews to complement them. If leads like your branding and value proposition already, then showing them your abilities through case studies will encourage them to take the next step with you.
---
Have a Catchy Email Subject Line
Out of all the factors that prompt leads to open up an email form a business, the subject line is one of the most essential! In fact, 47% of email recipients open emails based on their subject line alone, especially those that highlight urgency and exclusivity. And, subject lines with 6-10 words tend to perform best.
To truly understand what type of titles your audience perferes, you can A/B test your email campaigns with different subject lines to see which ones perform best. Using this knowledge, you can then use specific phrases and words in your campaigns that align with your audiences' interests. Here, experimentation and taking time to come up with an attractive subject line will boost performance!
---
Have One Direct CTA
For best practices, every email should have one direct call-to-action, no matter how many links it includes. This is because too many appeals for action could confuse the audience where to focus its attention and may result in overwhelm. By encouraging your audience to focus only on one idea at a time, your message will come across as more powerful and have more leverage when it comes to sales.
Although not every email should be focused on sales, every email should have a CTA! This CTA can be a simple prompt to discover more helpful content on your website, to connect with you on social media, or to enter your annual give-away.
---
Be Generous
As already mentioned previously, the most effective way to generate more sales and have loyal customers for years to come is to be a brand that others associate with generosity. By giving away your best ideas and content for free (be it on your website, social media, or in emails), you are more likely to lower any hesitation your prospects may have to working with you. If you are already adding tremendous value to others' lives, they will most likely pay it forward by supporting you as well.
Think of all your favorite brands. What do they have in common and what would make you choose one over the others?
---
Use Analytics and A/B Testing
One wonderful feature of email marketing is that it affords businesses the chance to study their open rates, click-through rates, and other user behavior analytics. By experimenting through A/B testing and gathering information after email campaigns, you can begin to understand a lot about what works and what doesn't and take corrective measures accordingly.
Even your unsubscribes can say a lot about how you target customers. Are you sending your emails too often? Or, are you being too pushy with your offers? Study your user behavior after each email campaign to understand how you can tweak and approach your content more effectively.
---
Segment Your Email List
To improve the click-through-rates of your campaigns, it is important to segment your emails and target them to leads who are at different stages of their buying journeys with you. Depending on the sales funnel stage they enter, each of your prospects expects a different level of connection with your brand.
That is why segmenting your email list with tags that correspond to the funnel cycle of each customer can help you personalize emails to these groups of individuals that will come across as appropriate, authentic, and aligned.
When your leads sense you are speaking directly to them, they will feel more connected to your brand, which is the foundation for customer loyalty, reviews, and references.
---
Retarget Non-opens
Sometimes, your emails can go unopened due to multiple factors such as timing, saturation, and user circumstances. In order to maximize your return on investment, you can retarget your email campaigns to non-opens.
The best way you can do so successfully is to wait for about a week (to give users the opportunity to still look through your original email and to not seem too spammy) and then send the same email under a different subject line.
For even better open rates, attempt to send your retarget emails at a time and day of the week when your emails perform the best. Usually, doing one retarget email per campaign is recommended, since sending them more often can be off-putting to those that open them all. As with all B2B email marketing practices, being mindful of your users and their experience is key!
---
B2B Email Marketing Tips for Success
Although achieving success with B2B email marketing campaigns is not always guaranteed, there are certain steps you can take to ensure that you understand your users and the effects of your efforts before investing additional time and resources.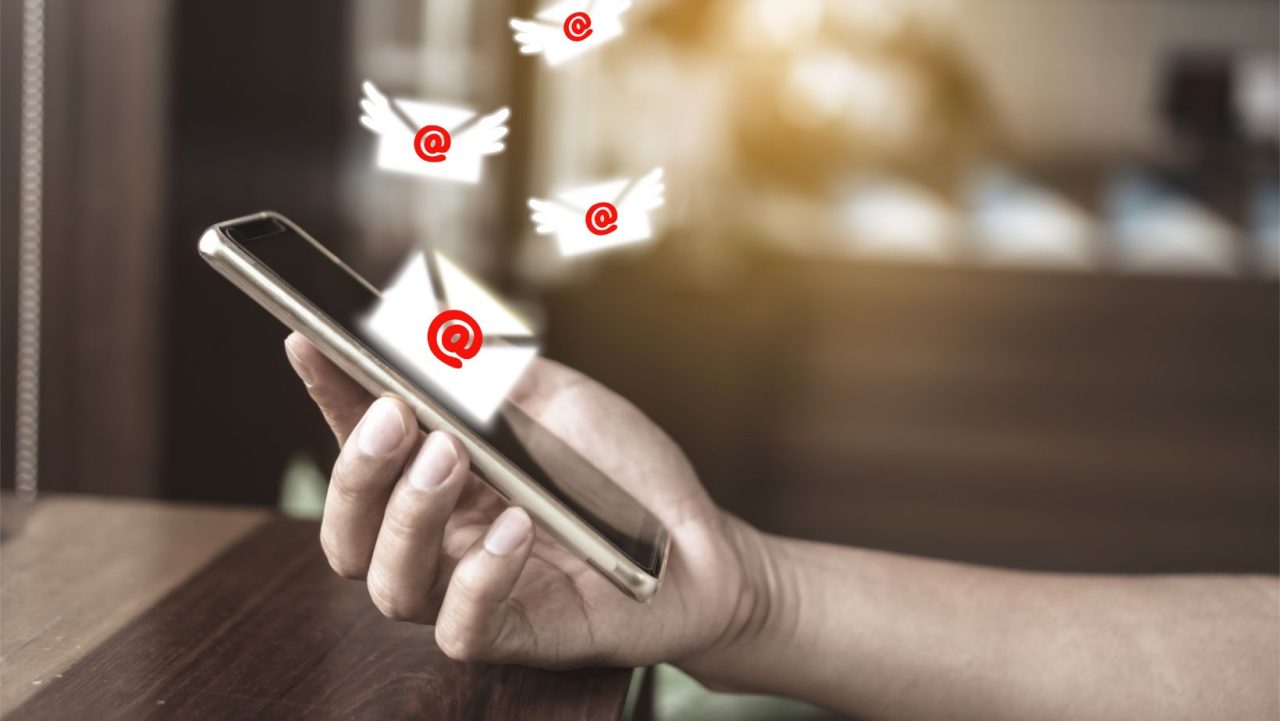 But before getting into how you can hone your email strategy for success, here are a few factors to keep in mind that should not deter you as you move forward:
As your email list gets larger, open rates tend to decrease 
Your biggest fans will account for 80% of your sales
You may have higher or lower open rates on average depending on your niche
An average open rate across industries is between 15% and 25%
Make sure your sender name and subject line are clear
Time and day of the week influence open rates
Unsubscribes are helpful (they clean your list of leads that will never convert to customers); however, higher than average unsubscribes can point to something more dire
Ensure that your subscribers understand there is an opt-in when they sign up to your email list (getting emails from unqualified subscribers will skew your campaign's perception of success)
Remember, email marketing is a long-term process (similarly to social media) that can be easily improved and optimized according to analytics and outcomes. The key is to experiment and learn from data often and quickly. This will ensure you get to hone in on a B2B email marketing strategy that really works for your audience.
But before you start your email campaigns, it is essential to understand what you're trying to accomplish and what your goal outcomes are with each campaign. When you write down a concrete goal, then it is easy to compare the outcomes and identify the gaps in performance. It will enable you to spot where you are falling short and think of ways you can improve.
---
How to Measure B2B Email Marketing Success
The key performance indicators of your B2B email marketing should match your initial goals for your campaign. For example, if you desired to get 10 service sales from you email campaign and you optimized your email to get you to that goal by following the B2B email marketing best practices discussed here, if your results only yielded 2 sales, you may want to investigate how you could tweak this performance to meet your initial goal.
Although analytics offer only one side of the story when it comes to engagement and success, they can show you a lot about what works and what doesn't. Here are just a few factors associated with email campaign success:
Email open rate
Email click-through-rate
Time and day of campaign
Engagement (receiving replies from your list)
More sign ups/views/sales (especially when it comes to the open rate/action ratio)
Both mobile and desktop analytics point to similar rates (ensuring the email is optimized well for both)
---
Final Thoughts
Businesses are likely to connect with other businesses that they trust, they acknowledge as skilled and capable, and whom they believe can deliver the best value for them. This means that your brand has to speak to your prospects' needs and pain points to be seen as a top contender for a long term financial investment.
One of the best ways to nurture your curious prospects is to delight them with your unique value proposition and content through regular email updates. With email, you have a direct communication pathway with your leads, and unlike social media where the algorithm dictates your content visibility, you can ensure that your email will end up in your prospect's email box.
Email likewise affords you the opportunity to add links, pdfs, and other media to your content that can help you make your CTA more appealing and help you achieve your conversion goals more quickly. 
---