SEO
3 Tips on How to Improve Your Manufacturing Website SEO with Backlinks
A part of a strong industrial marketing strategy is SEO optimization and improving the manufacturing website's backlinks. If you are curious about how to improve your manufacturing website SEO with backlinks you've come to the right place.
But if you're not used to SEO marketing speak, you've probably never heard of backlinks. And even if you have, you may be confused about what they really are and how they can help you upgrade your manufacturing marketing strategy and help you grow your business organically.
Read on to learn about the power of backlinks and how they can help you attract more organic traffic, elevate your branding, and increase your website's SEO authority.
What are Backlinks and Why Does Your Manufacturing Business Need Them?
Simply stated, a backlink is a link from one website that is listed on another website. Also known as "inbound links", backlinks signal to the search engine algorithm that your website is authoritative and worthy of recognition above other similar websites. In essence, backlinks serve as "authority votes" that let search engines know that your website content is valuable and deserves to be discovered over the competition.
And in the world of SEO, the more authoritative the website that links back to yours, the more authority your website receives as a result of that association. That is why creating quality backlinks is key to a successful manufacturing marketing strategy that will grow your business steadily over time.
Along with quality content, backlinks are one of the most important SEO strategies that help businesses rank better on search engines. And if you are still in doubt whether backlinks are worth your time, even Google has confirmed that backlinks count as one of their top 3 search ranking factors.
There is a bit more to backlinks when it comes to authority and relevance. Backlinks are further divided into no-follow backlinks and do-follow backlinks. The no-follow backlinks don't contribute much toward building up a website's authority and rankings, and most are attributed to social media shares or spammy links. They can also be specified as "nofollow" through the rel="nofollow" HTML tag, which lets search engines know to disregard the link in terms of crawling, indexing, and ranking.
The reason no-follow links exist in the first place is to reduce the amount of low-quality and spammy links that can point to content and websites and detract from their trustworthiness. However, although no-follow links don't contribute to SEO rankings directly, they do still signal to search engines that a website is popular in terms of referral traffic to your website (be it on social media or other blogs), which is advantageous in how search engines evaluate a website holistically.
The reason no-follow links exist in the first place is to reduce the amount of low-quality and spammy links that can point to content and websites and detract from their trustworthiness. However, although no-follow links don't contribute to SEO rankings directly, they do still signal to search engines that a website is popular in terms of referral traffic to your website (be it on social media or other blogs), which is advantageous in how search engines evaluate a website holistically.
On the other hand, the do-follow links are the desired links that search engines are instructed to follow and evaluate in terms of authority. They are the links that you would want to build as a part of your industrial marketing strategy and which will tell the search engine algorithm that your website is trustworthy, authoritative, useful, and user friendly.
Do-follow links along with valuable and unique content are the foundation of building up one's domain authority rank. In fact, PageRank is the score that search engines assign to websites according to the do-follow links they have and the level of authority of the sites that link back to them. This score is then tallied alongside all the other similar websites and ranked in search engines. Overall, the websites that are ranked top 10 for key search results in search engines receive more visitors and leads than the websites found in 2-10 page search results.
This is essentially why building quality website backlinks is a powerful strategy to implement in order to grow your business organically over time!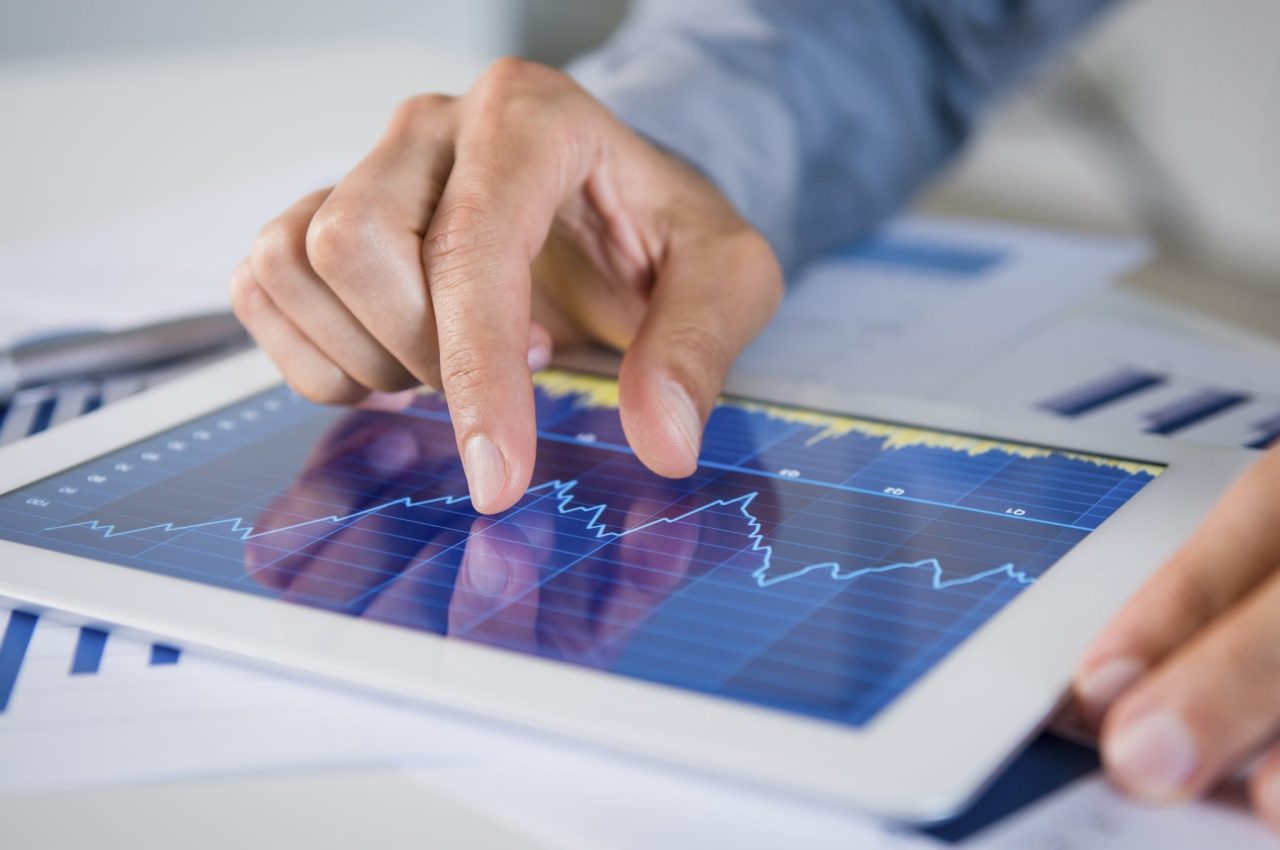 ---
The Backlinks How-to Guide
"Sadly, much of the content being published is simply not worth linking to. 75% of it is getting zero inbound links. So forget the 'more is better' approach to content if you want links. Go with quality instead. Your content will generate links only if it is truly remarkable, as Seth Godin would say."

– Brian Sutter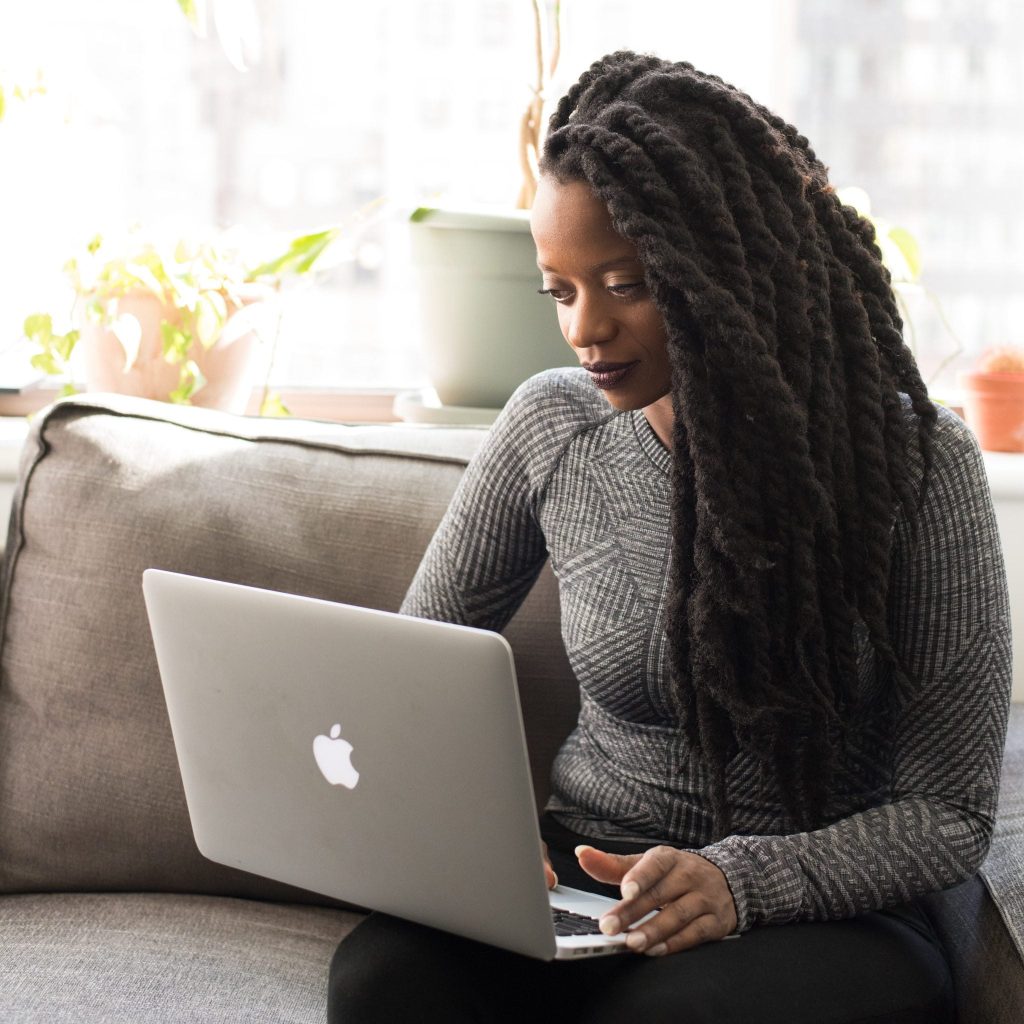 Improving a manufacturing website's backlinks starts with partnering with more authoritative websites as a means to promote your own brand. For example, if you're looking to grow your audience and leads, backlinks will not only help put the word out about your manufacturing business through a guest blog or a podcast, but they also technically enable your website to rank higher and be found organically – a win-win!
For instance, your presence on a popular blog would earn you a backlink on the show notes, which would lead back to your website. Not only would your guest appearance help expose you to a niche audience that wants to hear from you, but the backlink you earn from the show notes would enable you to rank higher on search engines for your business niche.
However, not all backlinks are created equally. When a website links to yours and has very low authority, it will not help to boost your authority and rankings. Simply put, one quality backlink can help boost your digital footprint by more than hundreds of low-quality backlinks.
---
Tip #1: How Backlinks Generate Leads
Website backlinks generate leads by placing your content in front of audiences that are the most likely to interact with your business. This is accomplished the most effectively either through podcasting, guest blogging, and being profiled for publications.
But what many SEO marketers won't tell you is that you can also build quality backlinks simply by publishing superb content that goes beyond what has been already published about the topic. Since many bloggers are always looking to reference useful information in their own writing, if your content stands out, they will most likely use it as a reference. This means that not only can you earn do-follow, quality backlinks actively, but you can do so passively – just by creating content that is sharable and reference-worthy.
Indeed, content is king in marketing! Writing and publishing high-quality, pillar content that is SEO optimized is the quintessential win-win for your business, giving you the opportunity to generate leads by ranking the blog posts high in search engines as well as to create high-quality links passively.
And if you want to be more active in assuring that your content is referenced, you can also reach out to relevant websites and bloggers with your content, write to them about the value that it could offer their audiences, and ask them to reference it if they choose.
---
Tip #2: Creating Quality Backlinks
Quality backlinks come from valuable and informative content, such as guest blogs, podcast appearances, press releases, profile mentions, and more.
Some of the best ways you can get quality backlinks is to publish pillar content – or unique industry guides – on your blog that could be easily shared and used as a resource in other people's content. The power of blogs is infinite when it comes to building organic leads long-term, and if you haven't started blogging for your business yet, it is time to start!
You can also become a source for reporters and bloggers who are looking to quote or share stories and advice from industry leaders like you! There is a free service called Help a Reporter Out (HARO) that you can use by signing up for its updates to receive reporter requests for advice from industry leaders. You can submit your quote or advice to relevant requests, and if selected, your quote and your business link will appear in high-authority publications.
And, if the publication is local, it may be shared by other relevant publications looking to support local businesses, which can easily expose you to audiences that prefer doing business with neighborhood manufacturers.
Another powerful way to earn quality backlinks is to research thought leaders in your manufacturing niche and ask if you could write an informative guest blog that would be helpful to their audiences. If they agree, they will include a backlink to your website on the blog, and you will get to cement your authority in your topic of choice.
And if you want to go even a step further, before you reach out to your niche influencers, you can first check for the "domain authority" of their websites. The higher the number (which ranges from 1-100), with over 50 being very authoritative, the more weight their backlink will have on your website ranking potential.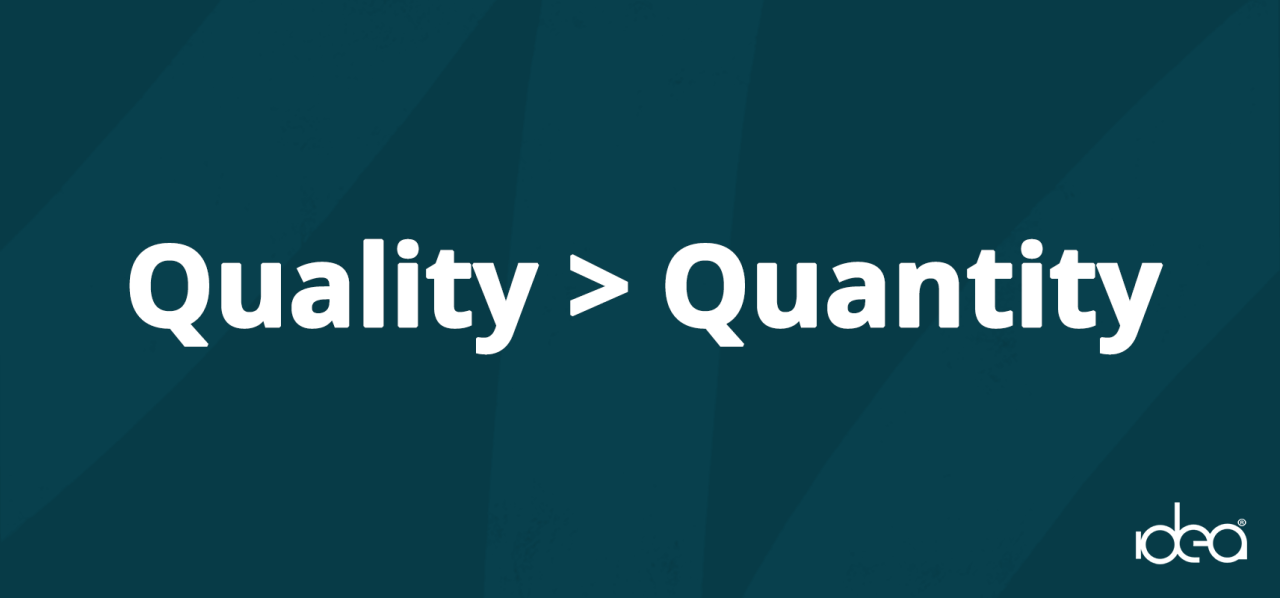 ---
Tip #3: Improving Website Backlinks
To improve existing backlinks the best method to implement is to implement a few technical tricks! The best way you can check your backlink profile is through Google Search Console or other software. Better yet, you can leave it to the experts and decide to work with a marketing agency that can evaluate and improve your backlinks for you.
Either way, here are some important methods you can use to improve your existing backlinks, which can help you improve your website authority significantly.
One such method is to change "troublesome" anchor text, or the text that is highlighted and represented by the link. The way to do so is to run your links through the Link Detox and figure out which links require improvement of the text.
For example, if you have too many "money" anchor text links which signal overt sale transactions, search engines can see that as predatory and penalize your link authority as a result. That is why it's important to always check your backlinks and ensure that their anchor text does not allude to money keywords. Likewise, also check that the text of your backlinks is always varied since the same anchor text can signal spamminess to search engines.
Another way to improve your backlinks is to ensure that they are listed as "do-follow" by the sources where they are listed. Sometimes, this must be done manually on WordPress or blog pages, and at other times, the "no-follow" feature is set by default without the site owner's knowledge.
An additional tip is to ensure that all your images are optimized with alt-text tags. When individuals search for certain keywords, they may decide to search the "Images" section of the search engine. If your images are properly optimized with alt-text tags that describe your content ideally, they alone can bring traffic to your website. By optimizing all your images on guest blogs (by specifying alt text for the publisher to include) and checking that they are present on your own website, you can significantly improve your traffic and rankings.
And finally, if you already have content on authoritative websites but you feel you can provide even more value and improve the content so that it can be shared more frequently or lead more prospects back to your website, you can rewrite or add additional content to your existing page and ask the content owner to update it.
---
The Best Manufacturing Marketing Strategy
Did you know that about 78% of businesses are dissatisfied with their sales conversion rates? As a business owner, you're probably nodding and sharing in the sentiment. Converting leads to sales is difficult, as it is a relationship-building process that takes time and effort in building an effective sales funnel strategy. By concentrating on traffic first through SEO, content marketing, and social media, your business can then convert leads to sales through email marketing.
But it all starts with website traffic, which is the biggest key performance indicator for consumer marketing. Undoubtedly, if you'd like to improve your digital footprint and be found by prospects that are looking for what you have to offer, understanding organic lead generation is essential.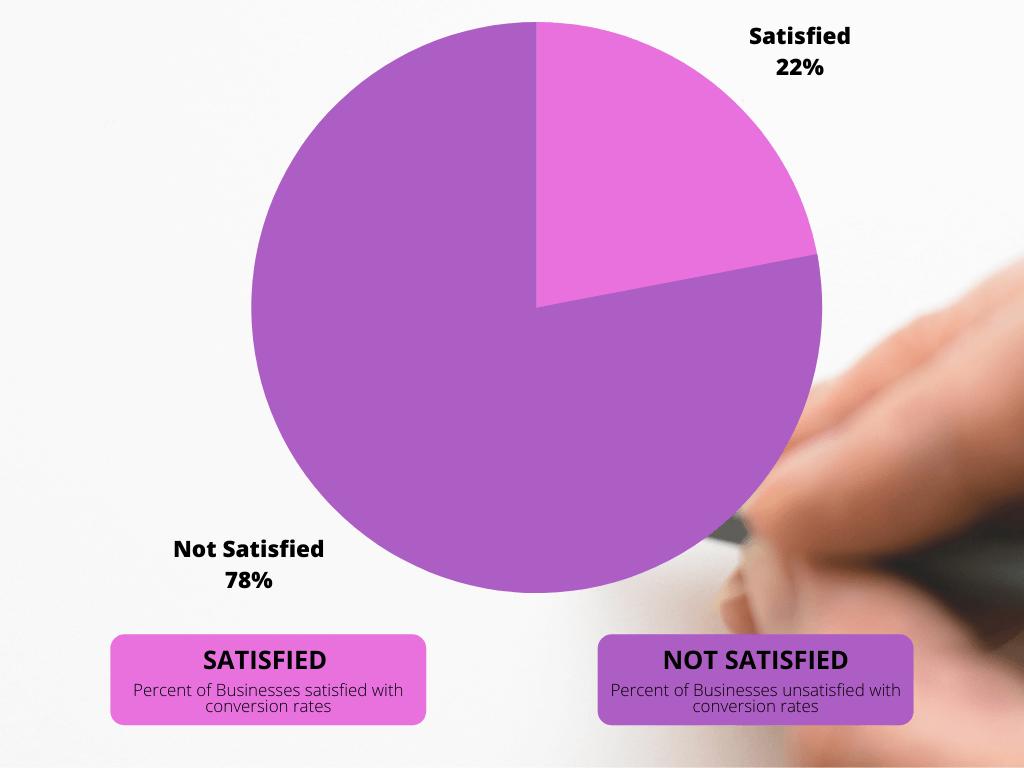 Foremost, creating optimized and quality content starts with a cohesive manufacturing SEO strategy. And to start, you should ask yourself some main questions:
What is the main problem I solve for customers with my business, and how do I want to go about solving it for the next 5 years?
Am I targeting the right leads by speaking directly to their needs and showing them how I can solve their pain points?
What valuable information do I want to share with my audience that is evergreen and that will foster trust and authority in my brand?
How can I improve my content and invest in quality content that establishes my authority in my manufacturing sector niche?
What platforms and businesses can help me spread my message and which partnerships should I cultivate for mutual benefit?
How can I improve my SEO?
Once you evaluate the answers to these insights, the next step is to evaluate how you can stand out in your manufacturing niche and the best way you can attract organic leads to your website with SEO and quality backlink building. Best practices should also be followed for your manufacturing web design project.
Further, if you don't have a blog already, now would be a wonderful opportunity to start brainstorming about the topics you'd like to cover and how you can use blogging to help educate and inspire your leads to trust and prefer your brand over others.
By creating a content calendar of topics and establishing a time-line for publication, you can easily keep all your content plans and SEO keyword research in one place. And if you do have a blog but it doesn't bring in organic traffic, it is time to optimize it for SEO and see your traffic elevate in a matter of months.
Lastly, it is essential to reevaluate your branding and how you come across as a business. Is your messaging cohesive and on point? Are you including direct calls to action in your content? Are you confusing your leads? All of this has to be flushed out in order to keep leads engaged with your brand and convince them to take the leap with you!
---
Final Thoughts
Some of the biggest pain points for manufacturing businesses are remaining competitive in a global marketplace and maintaining a loyal customer base. That is why it is now more important than ever to prioritize your digital footprint and stand out from the crowd!
There are more free manufacturing marketing resources available written by our manufacturing marketing experts. We hope that these resources will help you improve your marketing strategy.
---