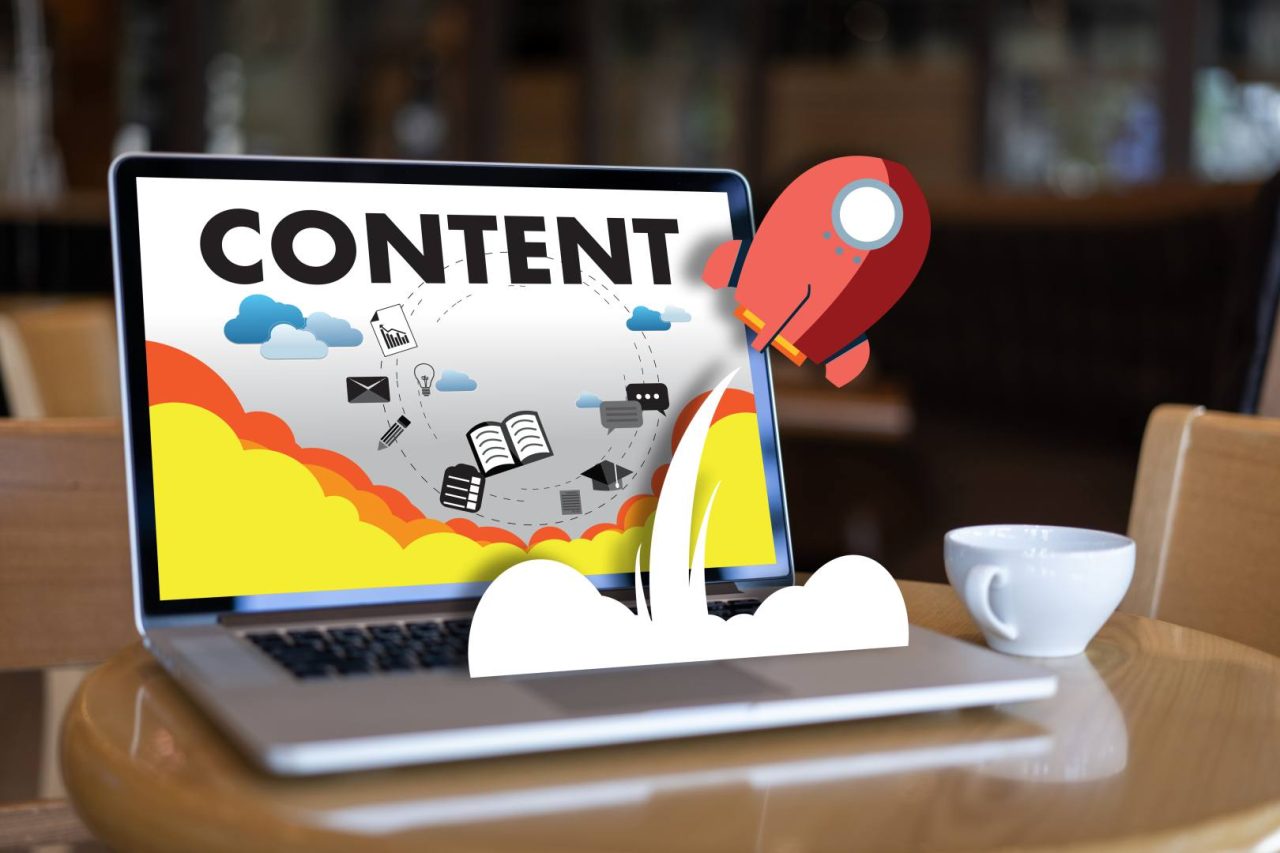 Did you know that according to Contently, 61% of consumers are more likely to purchase goods and services from a business that provides unique content?
Content creators are all the buzz in the online business world, but you don't have to be a content expert to offer value, knowledge, and memorable insights to your audience! The simple secret to how to create unique content that both search engines and your audience love is to hone in on your unique perspective of the key topics and share points of interest that are rarely shared by your competitors.
Do you have a unique spin to share for common pain points that your ideal audience is going through? Are your opinions a bit different from the common consensus and you are happy to share them in order to help others? Can you write engaging content that doesn't regurgitate what's already out there? If so, you can truly stand out as a leader in your niche! Read on to learn how.
---
The Purpose of Blogging for Your Website
The purpose of blogging for business success is not only essential for organic traffic growth but also for building thought leadership and authority in your business niche. Blogging is not only a means to introduce your audience to what you know but it also shows your audience how interacting with your brand will help them transform with your guidance by their side.
Blogs also have a technical purpose that allows search engines to scan all content and rank it according to certain quality metrics alongside other relevant content written on the same topic. This way, search engines can offer the most targeted topic according to the user's search intent, ensuring that users are satisfied with what they find.
This SEO algorithm criteria is usually predicated on a few major factors, namely the layout of the content (including titles and subtitles), relevance of keywords used, user experience and retention rates, content length, media included, and engagement rates. If you write your content with these components in mind, you'll write not only for your ideal audience but will satisfy search engines which are built to detect quality content and reward its authors with more traffic.
Overall, the purpose of blogging is to inspire your readers to learn something more about your topic niche and to take the next steps to connect with you, be it to download a guide that you offer for free in exchange for an email (which will enable you to nurture their interest through e-mail marketing), or to check out your product or services.
---
How to Create Unique Content Even If You're Not a Writer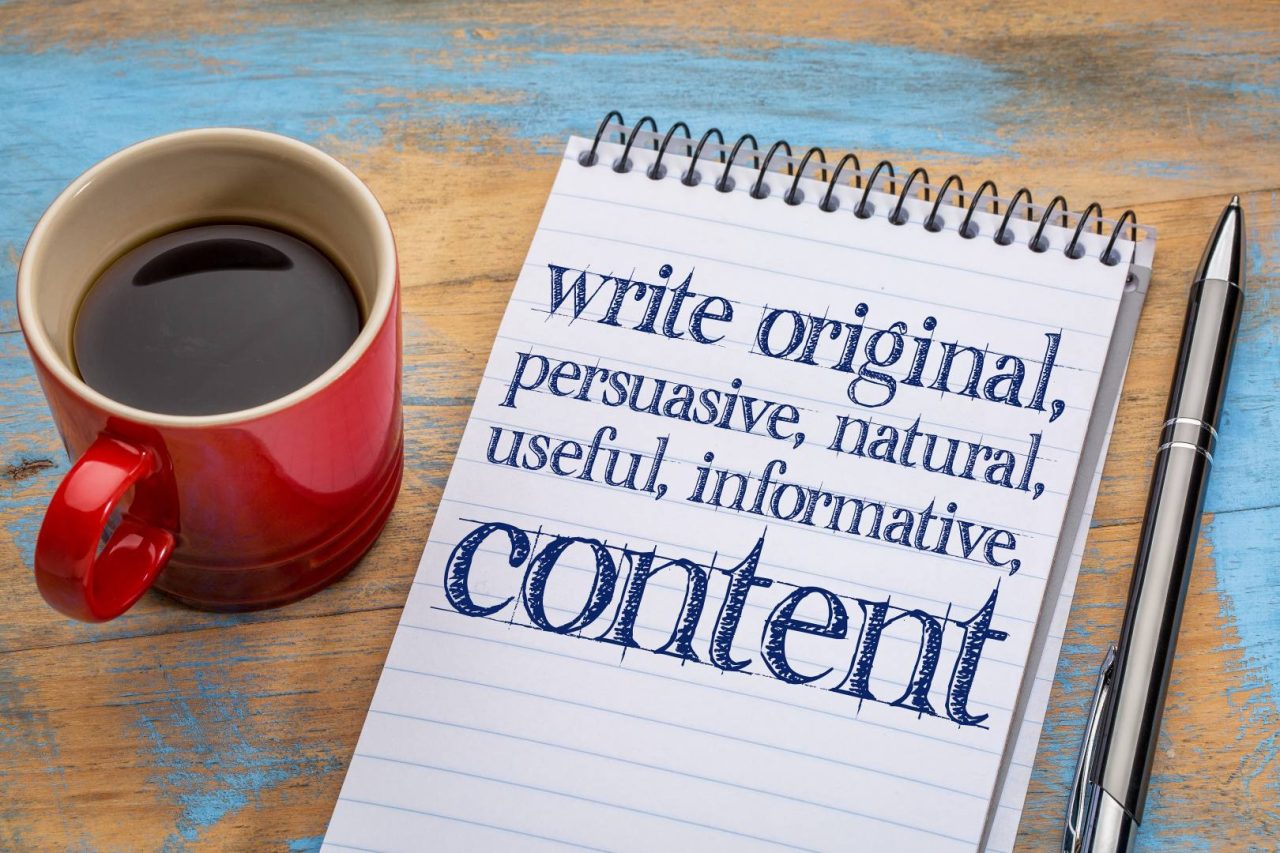 According to McKinsley's customer journey report, "to build internal momentum for initiatives to develop a unique customer experience, a company must understand how that helps it perform distinctively in the market. The conviction and shared aspiration that stem from understanding the customer experience an organization wants to deliver can not only inspire, align, and guide it but also bring innovation, energy, and a human face to what would otherwise just be strategy."
Indeed, to really stand out as a unique business, you will have to create content that is exceptional. But don't worry, you don't have to try twice as hard to do so! Instead, you need to sit with yourself and ask yourself a few things before you proceed – namely:
What do I do differently that makes my customers appreciate me so much more over other competitors?
What's my edge and what is truly unique about me and my approach?
What is one of the biggest misconceptions about the main services or products that you sell? What can you say about those misconceptions?
The answers to these questions will help you navigate your unique content approach and will enable you to focus on areas of interest that will contribute something new and interesting to your field's thought leadership – information that your audiences will notice brings something new to the table that is worthy of sharing and revisiting.
Next, hone in on the edge that you can bring to the table and make it the foundation of your content strategy. Then, see how you can answer some of the most important questions that your audience is looking for (by conducting SEO keyword research) through the lens of your unique perspective.
Finally, do a bit of investigation to see which topics are the most popular with your audience and which problems your ideal customers are experiencing. Then, write down the questions and frame them into potential blog post titles.
My advice is to also research what has been written about this topic beforehand by researching your top researched questions or phrases in Google and reviewing the top 10 content pieces. What do they do well and what are they missing? If you feel that you can meet the gap that exists in the top content pieces and can bring something new to the table, absolutely prioritize those themes!
When writing about these topics, think about how you can add a little extra value to your audience, be it through reading more research about your topic in older books that you can revive through a modern filter, adding videos that are relevant to what you have to say, or creating infographics from scratch that showcase your brand and personality.
And, if you're still stuck and need a bit more creative inspiration in your life, there are many methods and habits that can help you channel your creative expression.
---
How to Find Relevant Topics for Your Blog
You might be very surprised how easy it is to find relevant topics for your blog using free internet tools that provide you with topic popularity insight as well as the type of discussions your key potential customers are having about their biggest fears, problems, and issues.
Doing audience research on forums like Facebook Groups, Quora, and Reddit and on platforms like YouTube, and Amazon can provide you with a wealth of information you'll need to answer the most common questions asked or the biggest issues experienced by your audience. By understanding how your audience thinks, feels, and lives, you can better create the type of content that will be helpful and valuable to the group.
You can likewise use Google Trends to investigate which topics are the most popular with Google searchers. Google Trends lets you see which phrases have high search results and how they perform during certain times of the year and in certain locations. This can show you what your potential audience is searching for and what topics you can write about.
There are a number of ways you can use forums and platforms to research your ideal customer avatar. The best way is to find the right topics, groups, or forums that align with your business objectives and to make note of the comments active under each topic.
What are some of the most popular comments that have the most engagement and controversy? What you gather is the pillar framework of how you go about organizing your content. The gist of the comments that have the most engagement can serve as headers and subtopics of your blog post and your own unique perspective can be the definite, authoritative response your readers are looking for.
---
Write With Your Audience In Mind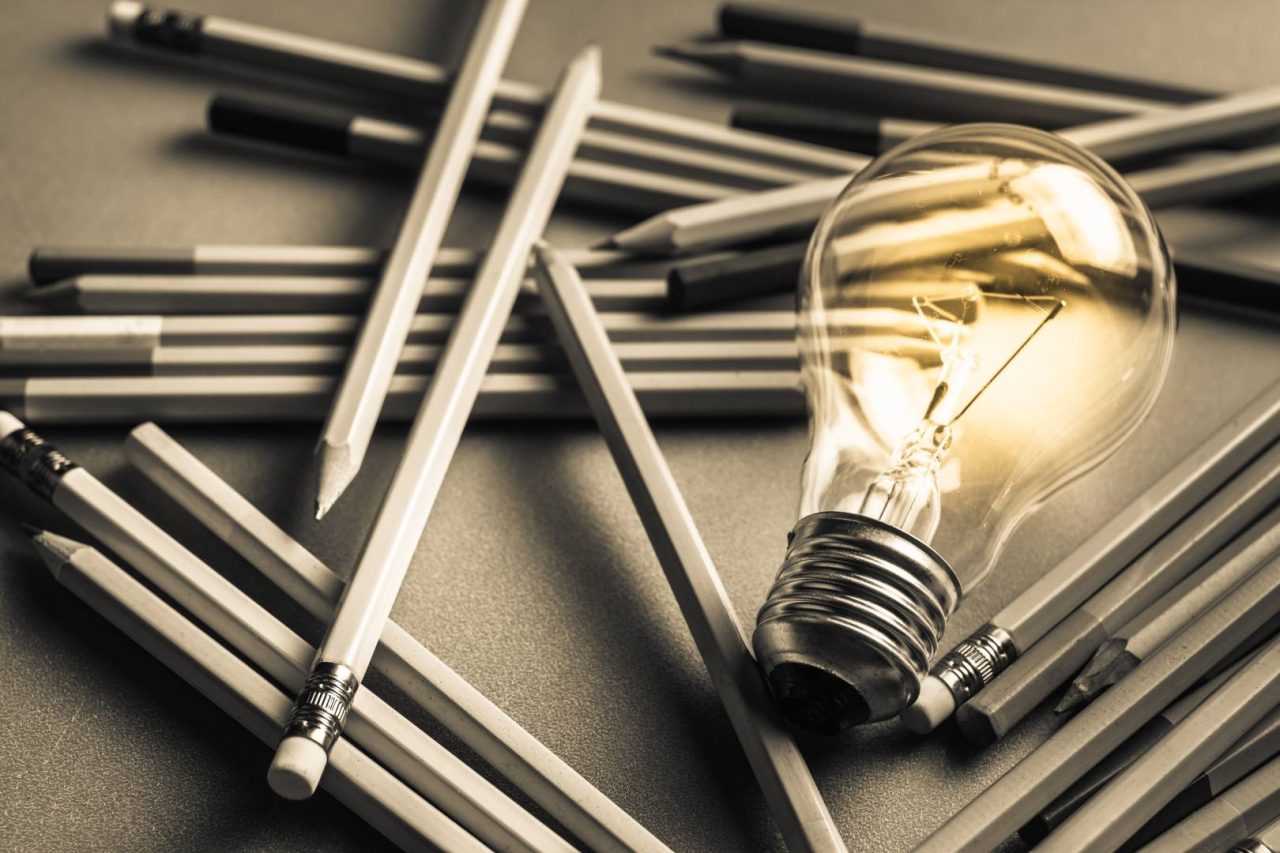 Always write with your audience in mind. Think of their frustrations, and be the one that delivers practical solutions. Be generous with your time and energy, and don't hold back any of your eccentricities or traits that may differ from the norm.
These will only help you define your place in your business niche and attract the type of customers that align with your personality and approach. These are the customers that will be loyal and interested in what you offer simply because they like and trust you.
Your target audience wants to hear gutsy information that is not watered down and sugar-coated. It also wants to feel as though they are talking to a good friend that cares about them and has the best intentions.
Overall, individuals want to feel your ingenuity and desire personalized content that showcases your personality, story, experiences, and knowledge. If your content seems generic and as though it was regurgitated and written by someone else, it may create a bit of distance between you and your prospect (especially if your business offerings are service-based).
Therefore, always be authentic, infuse your unique self in all of your content, and go where not many of your competitors have gone before!
---
How to Rank Well on Search Engines
The best content is written for the reader but optimized further for search engines. Therefore, start with always thinking of your audience and its needs and structure your content around answering your audience's most pertinent questions.
Then, figure out the best SEO keywords that fit the topic of interest and ensure that your content is well structured with subheadings and a user-friendly layout that will be easy for your audience to read and digest.
Next, research some of the top performing articles on search engines to figure out why they are coveted to have the top ranking designation. See which ingredients you can add to your own content to make it more user and search-engine friendly.
Finally, include images (if they are your own, all the better) and media that are helpful to your audience and that showcase exactly the points that you want to make in more depth. Always try to put your personal touch here as well.
You can create your own info-graphics using platforms like Canva, take your own images, and film your own videos that elaborate on certain points. All of this will generate a deeper connection to your audience and make you stand out as an authority on your industry topic.
Effective blogging for business is both art and science, and knowing how to create technically-optimized and user-friendly content takes background knowledge of SEO and content optimization. Here are some of our top resources to helping you do just that:
How to Get Your Website on The First Page of Google
Blogging 101: Answers to 5 Most Common Blogging Questions
8 Expert Tips for Image Content Use in 2022
Why Does SEO Take So Long?: 9 Essential Reasons Why and What You Can Do to Shorten The Process
---
Tips on How to Write Memorable Website Content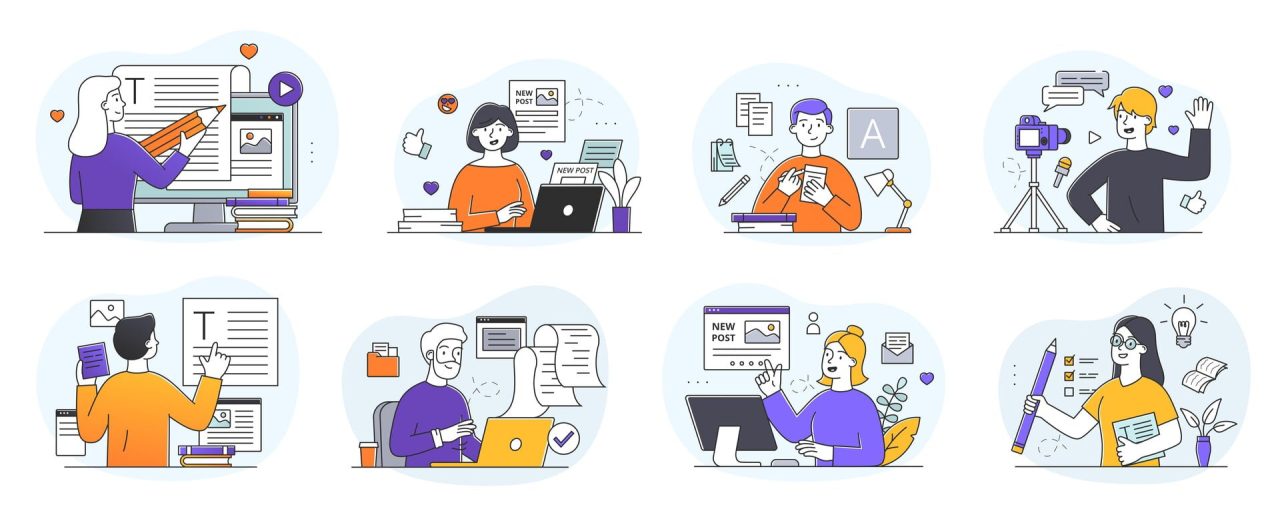 "In a crowded marketplace, fitting in is failing. In a busy marketplace, not standing out is the same as being invisible." – Seth Godin
There are some important factors to keep in mind when writing website content that will truly stand out as unique and memorable. Here are some tips that will help you plan your content strategy and write content that is worthy of being shared and going viral in your niche:
Speak to your ideal customer avatar; if you speak to everyone, you'll speak to no one
Be as personable as possible and talk to your audience like a helpful guide
Provide thoughts and ideas on popular topics that are not widely known or discussed
Compare competitors' content and see what novel you can bring to the table
Be as helpful as possible
Don't be afraid to be controversial with your perspectives, if they are at the core of who you are and what you contribute
Add your own photos, media, and info-graphics to your content, which will personalize your ideas even further and make your content memorable
Be generous and offer access to information that your competitors are charging for (this will pay off in the long-run as you build up authority and trust with your audience)
Make your content experiential: have your layout stand out with vibrant colors, navigation bars, and brand-specific features
Don't be afraid to share your own story whenever it's relatable to the ideas you're presenting; audiences love to be inspired and hear stories of transformation (which further builds a personal connection)
Don't be afraid of being funny and relatable; it will only increase your humanness factor
Try adding quotes, memes, and other interesting content to your blogs
Go in-depth and offer practical and actionable information that is not fluff
Always include a call to action (CTA) at the end of each blog that leads your audience to take the next step with your business; this will ensure that your content also works for you and is optimized for conversions
If you haven't read Seth Godin's Purple Cow, you absolutely should in order to understand how unique brand differentiation is key to business success and growth. Ultimately, it is only a small niche of customers that you need to speak to and attract who completely resonate with your message, services, and products.
Inevitably, if you talk to everyone, no one will listen in particular, as your message will be watered down. But by honing in on your ideal customer, you can speak and align to their particular needs and problems.
---
3 Common Content Marketing Mistakes to Navigate
Beside using keywords strategically to ensure that your content can be found on search engines by the right users and staying away from keyword stuffing, there are a few other best practices to stick to in order to ensure your content performs well and delivers an adequate return on investment.
Some of the most common mistakes that many content creators make are duplicating their own content or plagiarizing content from other creators, not creating content regularly, and not analyzing their older content for performance and updates. Let's look into why this is costly and how you can ensure that your own content will be serving you for years to come!
#1 Copying or duplicating your content on various blog posts
Search engine algorithms can easily detect duplicate content and may penalize a website in terms of impressions and rankings. Using duplicate content is called "text cannibalization" and is not only detrimental to your technical rankings but also detracts from your ability to rank for new keywords (since your own content will be competing with itself).
While there is nothing wrong with including similar ideas and content on multiple pages, it is important to diversify the words and phrases used in order to not alarm the algorithm that the content is suspicious in any way.
Overall, don't be paranoid about repeating a common phrase or a sentence that is unique to your business, just be cognizant of repeating blocks of text.
Plagiarism of content can also lower your chances of being ranked and can truly demote an otherwise well-optimized website. However, remember that you can always reverse these content mistakes by
#2 Not creating content regularly
Creating content regularly is rewarded by search engines with higher search traffic. According to Hubspot, businesses that publish content on a regular basis get approximately 350% more traffic than those that don't.
Since quality, unique content is key to any successful SEO strategy, having a content calendar that designates which content should be published and when is paramount to blogging for business success. Publishing content regularly also signals to existing customers and new leads alike that your business is active and thriving – just like your social media account activity.
By creating more content, you will also have more keywords, and this will help you reach more potential leads who may share your content with others. It is a self-sustaining approach that builds on momentum.
Finally, by publishing regularly and in-depth about your topic, you will signal to Google and other search engines that you are an authority in your niche. If you investigate at your favorite authority sites, you will notice hundreds if not thousands pieces of content that are published, specifically under a few topic umbrellas. In general, quality and frequency of content publication are two factors that will determine how much expertise you have in your chosen niche – and this is rewarded very favorably by Google.
#3 Not updating your website and older, under-performing content
Every time you update your website, it signals to the algorithm bots to scan your website, index any new content, and rank your website according to the new changes and additions. If you want to increase the chances of receiving higher rankings, it is advisable to update your website frequently!
Frequent blog content updates also help with better rankings. The best way to update existing content is to evaluate your best performing and worst performing pages with an SEO website analysis tool. It will tell you if your content is ranking for certain keywords and the amount of traffic it gets monthly. In order to improve your search traffic, revising content frequently so that it performs better is key to growing your website's rankings and authority.
When you rewrite and further optimize your best performing articles, you can ensure that your rankings will improve significantly, since the top articles on search engines get the highest proportion of all views for a certain topic. A study by Chitika found that the number 1 result on Google gets 33% of the search traffic and that the number 1 position is worth more in traffic generation than position 2, 3, 4, and 5 combined!
Updating your lowest performing articles by rewriting them and doing more thorough keyword research can also help you elevate the blog's rankings significantly. Monitor how the changes impact results over time to see if your improvements worked and if further intervention is needed.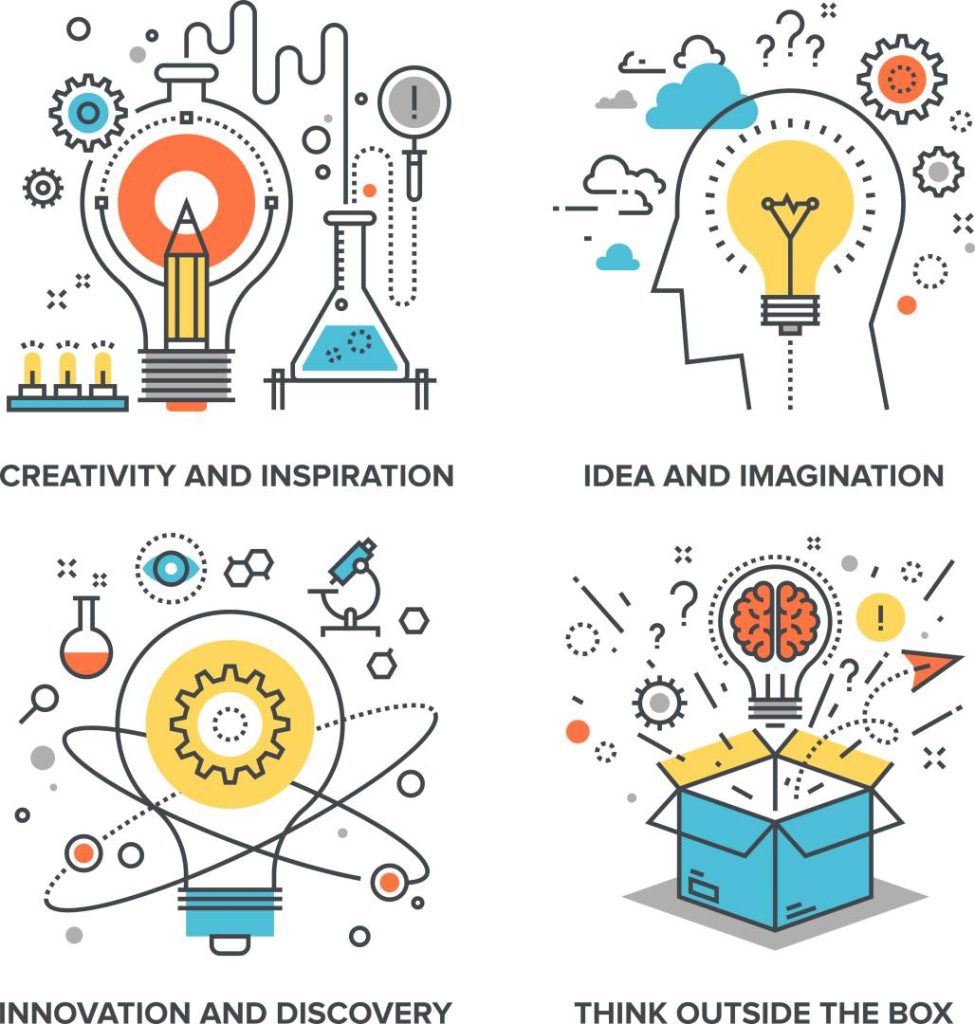 ---
SEO Content Performance and Website Content Audit
If you already have content on your website and it is not delivering the type of return on investment you've hoped for, perhaps it's time to evaluate your SEO content performance and conduct a thorough website content audit.
First, start with identifying your highest and lowest performing blogs with an SEO analytics tool that will evaluate your website's SEO performance. Then, see how you can improve your highest performing blogs to perform even better and be one of the top blogs ranked on search engines for the specific keyword you're writing about. One way to do so is to add new sections, check the competitors' content to investigate what you could be missing, and improve the pages' technical aspects, including title tags, meta descriptions, and links.
Secondly, with your lowest performing content, see if you could combine a few articles together that share a common theme. This action could fuse two weak articles into a strong one that would include longer content, bring more value, and generate greater keyword diversity and density.
For the other lowest performing articles, think about rewriting them by tweaking the title, improving existing content by giving it a different slant, and adding new sections that are SEO optimized. Then, see if they perform better after some time. If they end up not performing too well, think of repurposing this content by unpublishing it and using it as guest posts for other blogs that have enough established traffic to bring some your way!
Don't be afraid to do additional keyword research for each of your strong and weak blogs, since additional keywords and keyword-optimized sections could improve your blog rankings significantly.
---
Conclusion
How to create unique content simply comes down to coming across as more "you" in all you do and present to your audience – and then optimizing it for search engines. If your key target prospects read your content and feel it sounds like every other piece of content out there, it is more likely that they will perceive you as a detached business owner rather than a guide that they can trust to help them solve a problem or be there with them on a journey to transformation.
Personalizing your content so that it sounds like you are speaking to your specific customer avatar is essential in terms of conversion rates. And the more connection you create with your reader by showing that you understand his or her problems and know what it's like to feel hopeless or confused (by sharing your personal journey), the more likely you'll attract followers and customers who resonate with your personality and approach. These will be your biggest fans that will act as your ambassadors, spreading your vision through word of mouth and social media.
By looking at what your competition is doing well and poorly, you'll be able to get an idea which type of content performs and ranks well. Then, you can use this knowledge to further structure your content around what both audiences and search engines want. But to truly write content that stands out as evergreen content, you'll need to exude your own brand of authenticity, personality, generosity, and knowledge.
Although adding that extra touch may seem more time consuming, it will be worthwhile by appealing to a targeted audience that can become your most loyal customers and biggest fans.

And if you need any help with your content strategy, SEO content audit, or SEO content writing, at Idea Marketing Group, we can help you get in front of audiences that are looking for exactly what you offer with our SEO content marketing services.