Marketing
What is an Infographic and What Makes for a Great One?
The purpose of infographics is to showcase a business's knowledge and grow its leads and conversions by posting its infographics on various content platforms and encouraging them to be shared by users. When branded, they constitute a great way to build brand awareness and generate inbound links.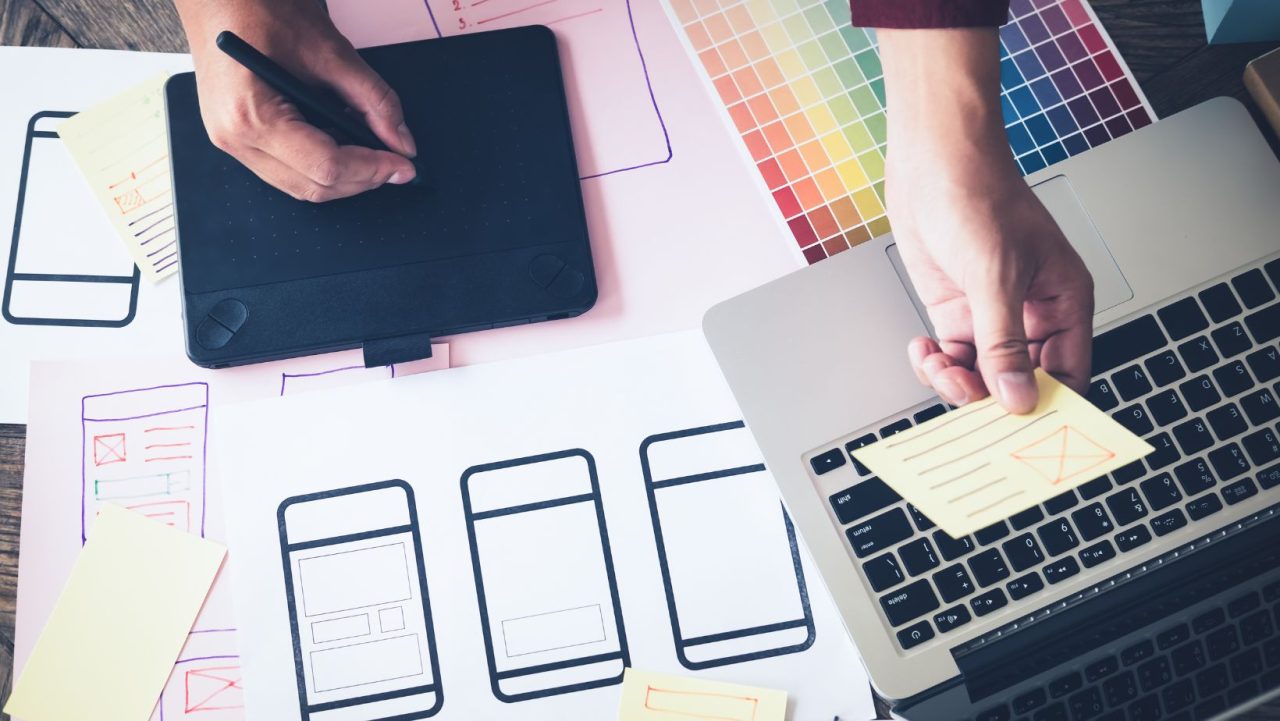 The big thing in life is to focus on providing more value to people than they expect. The rest comes then. –James Altucher
What Is An Infographic?
An infographic is an informational image that takes a user on a visual journey of learning through essential statistics and a simple overview of a topic. Infographics are information graphics that many businesses use to showcase their knowledge and expertise on select topics.
---
What Are Infographics Used For?
Infographics are often used on blogs, social media, and landing pages to educate, inspire, and encourage readers to learn more about the topic from the source, link to them in their own content, and share them with others. One reason why infographics are so powerful is that they take advantage of image psychology and how best we consume, remember, and interact with content.
In fact, when we learn facts through images, we not only pay attention to them much more than simply words but we also remember them more frequently!
Here are just a few exceptional reasons why statistics are an incredibly powerful way to convey information for the purpose of contributing valuable information and generating leads to one's website through shares and SEO:
High-quality infographics are 30 times more likely to be read than text articles. (SMA Marketing)
90% of all information is transmitted to the brain as visual. (3M Corporation)
Publishers that use infographics grow their traffic 12% more effectively than those that don't.
People following directions with text and illustrations do 323% better than those following directions without illustrations. (Springer)
Color increases readers' attention span and remembrance by 82%. (Xerox)
65% of brands use infographics to bolster their content marketing strategy. (Single Grain)
In 2020, original graphics and infographics constituted the most common form of visuals at 32.5%. (Venngage)
84% of marketers who have used infographics in the past claim they are effective. (Forbes)
Influencing 61% of information retention, compared to other content mediums, infographics affect learning and information retention the most. (Forbes)
Some marketing agencies charge as much as $2,000 for an infographic. (Copy Press)
---
The Power of Images in Marketing
One main reason why infographics are so powerful is that our brains are wired to process images thousand times more rapidly than words. Images also engage more of our senses and are easier to relate to, remember, and understand than words.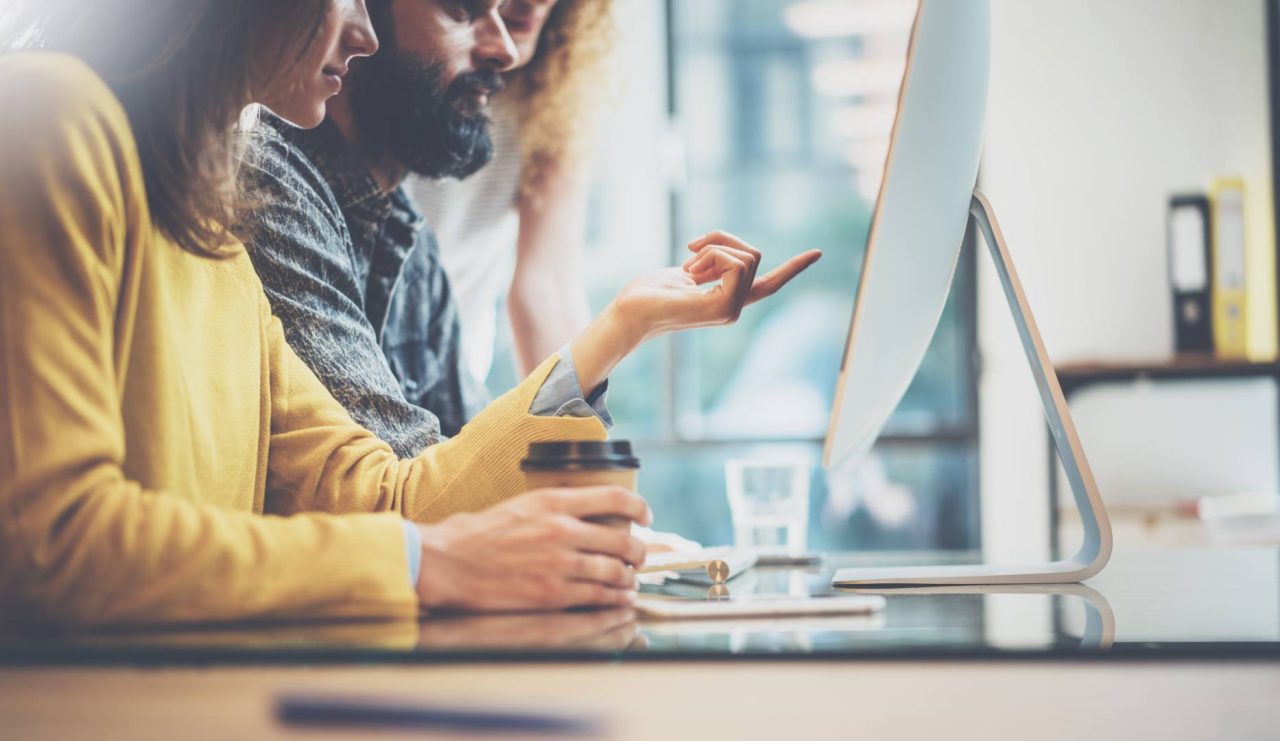 In fact, a survey by NeoMam found that individuals who follow instructions that contain both text and visuals perform 323% better than those using only text instructions. This is a very telling statistic and is a great indicator of why businesses are starting to focus on images more readily as part of their content marketing strategy.
But, just like text content, not all images are created alike! The best images are personal, showcase a business's values and products in action, and are of high quality. Unlike stock photos that can be used by multiple content creators, creating your own images will ensure that they will only be linked back to you.
Likewise, for those users that use Google Image Search to find the information they are looking for through images, it is most likely that your own image will stand out among many stock images for the main keyword phrase (alt tag), leading to more traffic to your website. 
Here are just a few more reasons why we think you should focus on images in your content marketing:
---
4 Benefits of Infographics for SEO and Authority-Building
Infographics combine the public's prevalent interest in socio-cultural trends with the benefits of learning through visual images, which brings value to individuals looking for that specific information as well as brand awareness of the creator business as an authority in its niche.
If you're wondering what is an infographic benefit to your business, here are some major ways they can help your business through organic exposure and SEO.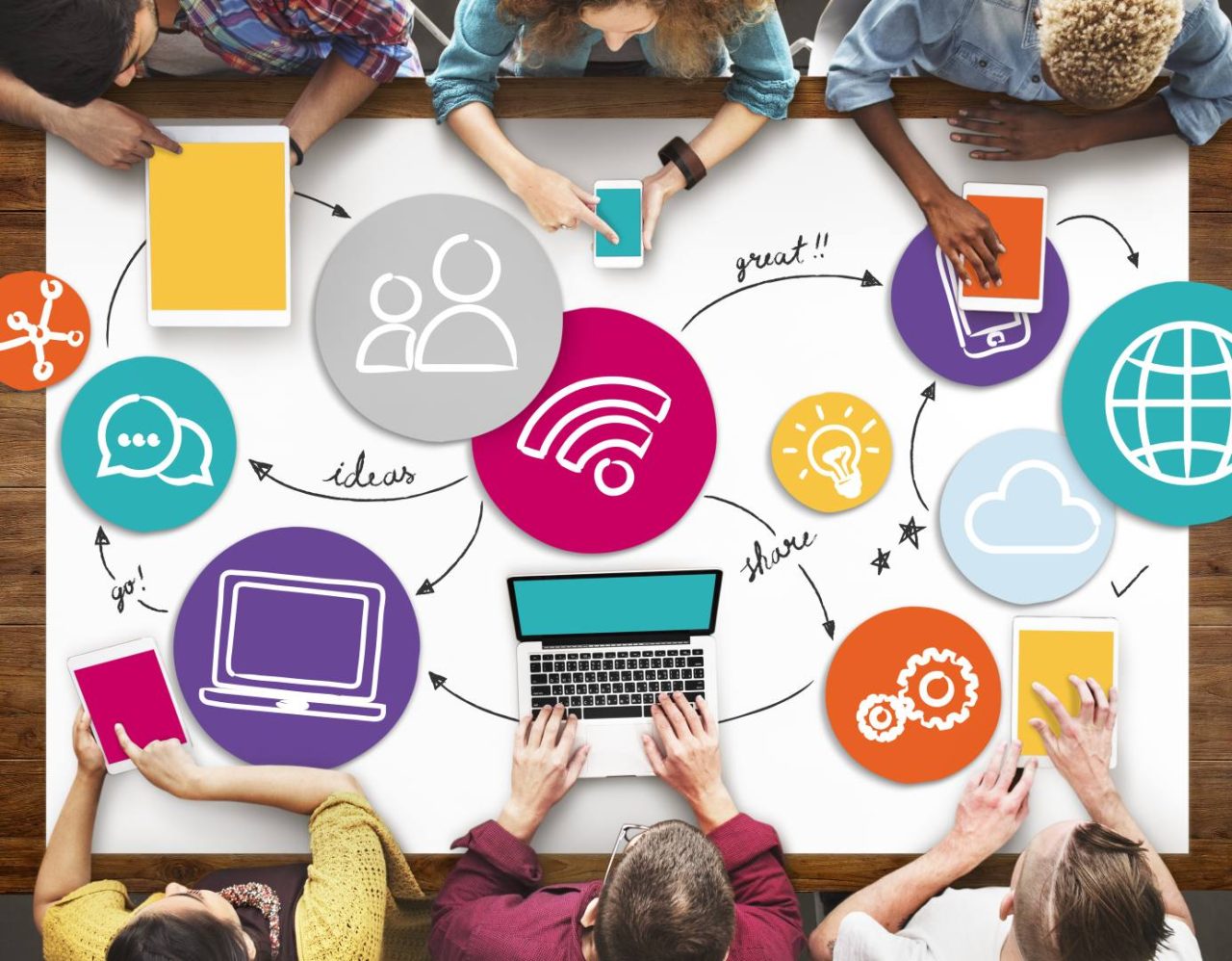 #1 Improve Content Exposure
When you invest in original research, images, and creativity to make your infographics, you can ensure that they will be one of a kind and that when individuals need to support their content with statistics or research, they will choose to link back to them for their overview and ease of understanding.
When other content creators link back to your content, they are basically doing your business advertising for free! But that is only because you took time and effort to create a valuable content commodity.
Your own content can receive a lot more attention through infographic shares and backlinks. For example, once individuals click on the infographic, it will lead them back to your site where they can browse through other content as well as your services, making infographics wonderful organic traffic sources to your website.
#2 Increase Brand Awareness and Credibility
When you are the only one or one of few in your industry that produces quality content that audiences love, people will take notice! By differentiating yourself and creating unique content that is anything but bland and standard of what is usually found online, you will be able to attract your ideal target audience that is looking for exactly what you have to say (and offer). 
Your tone, personality, and unique perspective should shine through all your content. If you decide to just go with sub-standard content and social media presence thinking it is not the best use of your resources, it will be difficult to stand out from your competitors and be seen as The Purple Cow of your industry – or the equivalent of Apple computer in the 1990s personal computer boom.
In fact, content is the best way to showcase your brand, expertise, credibility, and trustworthiness. It is the best way to nurture your target leads and showcase why you are the best in your industry.
By investing in images and infographics specifically, you will be able to improve your brand awareness and credibility on social media and search engines by showcasing your dedication to providing value to others through knowledge, capability, and creativity.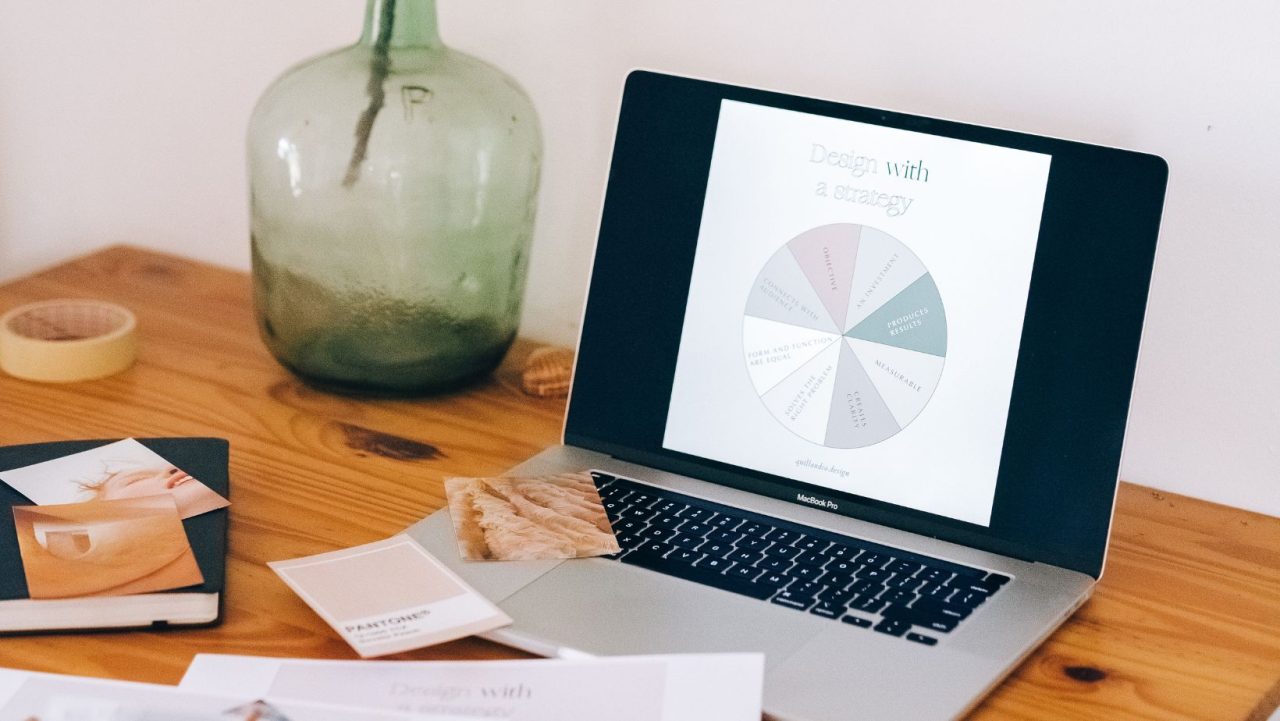 #3 Build Backlinks By Being a Source of Knowledge
What blog content does for backlinks is only a fraction of what infographics are capable of doing! Backlinks are simply links that lead back to your website which are created by other websites that want to mention their best sources of information.
Not only are backlinks very important in terms of SEO by signaling to search engine algorithms that there are many websites pointing back to yours (which showcases trustworthiness and increases your domain authority), but they also help you be discovered by the audiences of the businesses that chose to link to your infographic.
And the more backlinks you receive, the better will your website do in terms of organic search engine discoverability. When Google and other search engines notice that many other websites choose to be associated with yours, they will automatically acknowledge that your website is credible and trustworthy. This status will boost your domain authority and overall rankings of your blog content, making it easier for users to find you online organically.
Since over 90% of websites don't get any traffic to search engines, making sure yours is optimized for SEO is essential! When you make that extra effort to SEO optimize your content, images, and infographics, these simple technical investments will amount to big results long-term!
#4 Improve Discoverability of Content Through Google Image Search
Google Image Search is a search functionality on Google Search that enables users to search images associated with a key search phrase. This helps them discover content through images and can lead to plenty of organic traffic for businesses that choose to invest in SEO image optimization. Just imagine your infographics standing out on Google Image Search and being the source of curiosity for users who are impressed with your content. 
When content creators look for images and sources to support their topics, they will most likely search Google Image search for charts, infographics, and related images that support their content. And since they have to provide you with credit for the mention, your content will be used and discovered by many!
To make your infographics have even greater branding leverage, make sure to brand them with your logo and your website address. By doing so, you will ensure that there is a direct anchor to the source of the image (making it harder for certain content creators to take credit) and that it is easy for new audiences to identify you as the creator of the infographic. This detail is also excellent for branding, linking your quality content directly to your brand!
---
What Makes For a Good Infographic?
Given the many free tools content creators can use to create infographics, there is a saturation of infographics in the internet world, but not all are informative or share-worthy! So what can make your infographics stand out and what is an infographic to-do list you should follow?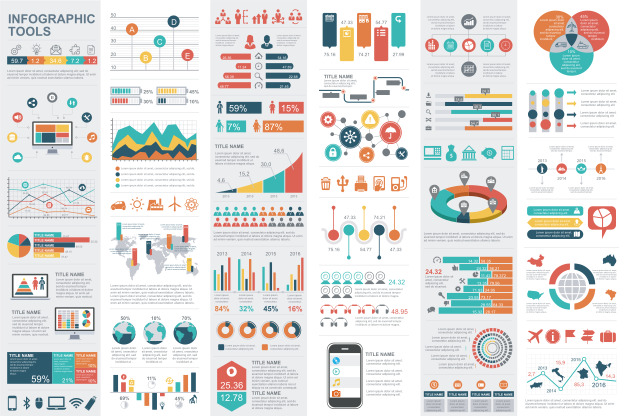 These few elements distinguish the cream of the crop infographics from the rest and should be utilized as a framework for your infographics creation strategy: 
Do thorough research about the chosen topic and always include sources of your information at the bottom of your infographics.
Make your infographics colorful, easy to follow, and visually appealing.
The less text you include, the better! Instead, use dynamic graphics to showcase your points and use the few words of text you include strategically. 
Define the purpose of your infographic. What is it that you want it to achieve and do for others?
Discern the infographic type you'd like to create. Do you want to present information, a process, statistics, a list, a how-to procedure, a timeline, or a comparison?
Include the best type of data visualization (charts) for your content. Depending on your audience, you may choose to include an informal or a formal style of presentation.
If you're new at infographic creation, feel free to use established templates to help guide your creative juices.
Ensure your visuals are tied to your data/statistics so that the points you present are intuitive and easy to understand.
Make sure your infographic is not cluttered. If you need more space to make your point thoroughly, make your infographic larger or simplify what you'd like to express. 
Always check your sources and make sure the data you present is correct (imagine if your incorrect data spread through the internet like wildfire; this is not ideal!).
---
How to Create an Infographic
Creating an infographic doesn't have to be hard if you've studied other trending infographics and know the various types of online template sources that can help to get you started!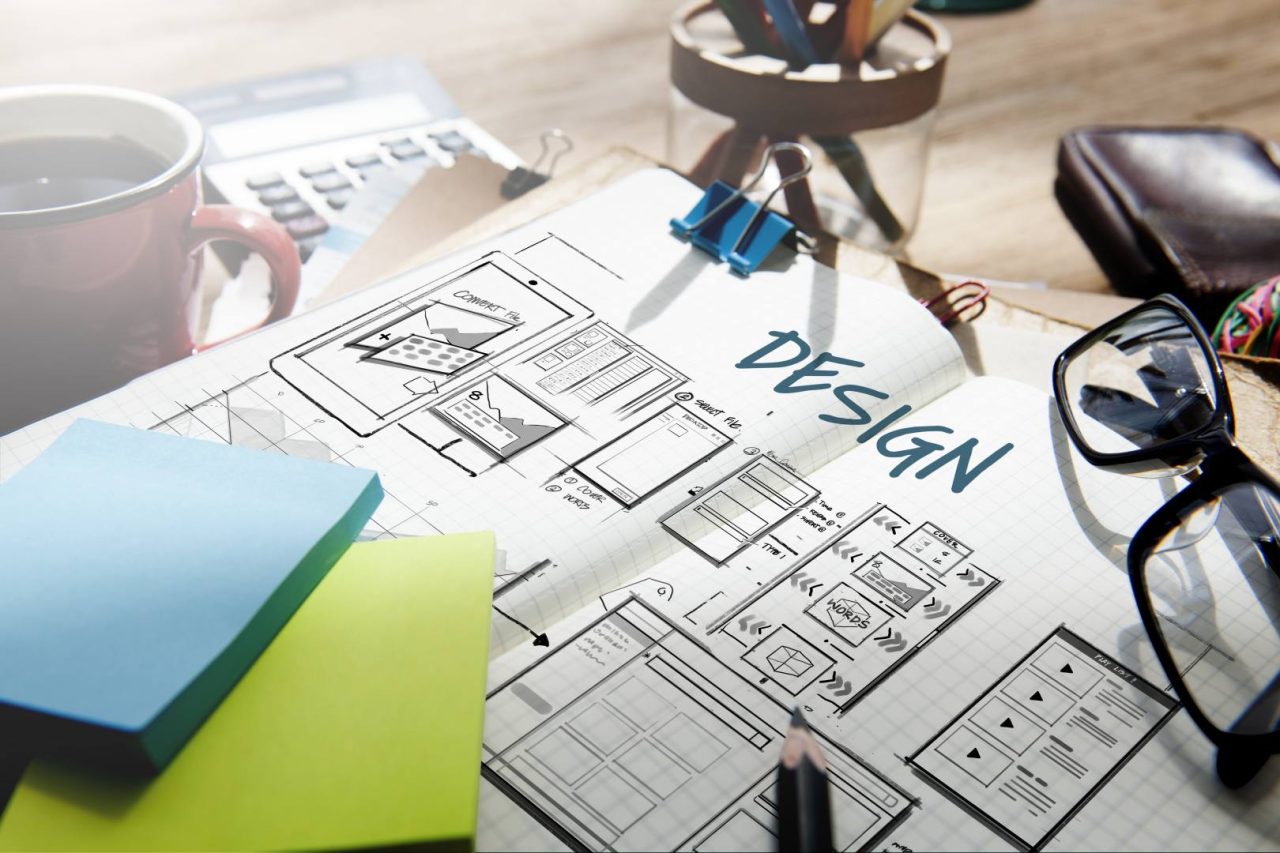 There are a few things you should always ask yourself before creating an infographic in order to minimize time spent on research and messaging. Namely, clarify whether you have a:
Defined audience that you are targeting with your message.
A clear message to communicate with your audience (keep your message to major points and don't get off the tangent).
A mockup of how you'd like your infographic to look and how you want to tell your story.
A clear idea of what you'd want your infographic to accomplish (if you want it to educate, entertain, change users' mindset, contribute to user decision-making, etc.).
Next, ensure that your graphic has the following elements that will make it stand out:
A catchy headline that will engage users and prompt them to read the infographic
Short, to-the-point impressions; with infographics, showing not telling is key to success
Make sure to grab user attention with your story from the get-go with visual elements and/or interesting statistics
Optimize your infographic with SEO (by including an image title and an alt tag)
Make your infographic easy to share on various social media platforms
And now that you're ready to tackle creating your amazing infographic, decide where you'd like to make it. If you are just starting out, the best course of action is to create it on a simple platform like Google Docs or a free design tool like Canva. However, if you have previous design or illustration experience and would like to work with something more advanced, you can choose InDesign and Adobe Illustrator.
Inevitably, the simplest way to create infographics is through pre-made templates that fit the design, tone, industry, and message you'd like to relate! You can find these for free on Hubspot and design platforms like Canva or on paid platforms such as Venngage, Visme, EnvatoElements, and others. 
But, you can even start from scratch and do it all on your own on Google Docs!
---
How to Create an Infographic on Google Docs
Here are step-by-step directions to make your infographics on Google Docs:
Start by opening your Google Drive and choosing a new Doc
Go to the "Insert" navigation tab and choose the "Drawing" → "New" pathway
Once you have your drawing box in place, you can feel free to upload any images, symbols, or clipart, to create your infographic.
However, if this process feels too tedious and time-consuming, my favorite platform for creating infographics and images is Canva. Canva is not only intuitive, but it provides users with many free templates, images, characters, fonts, and other features to create content that truly feels original. Here's how you can get started with Canva!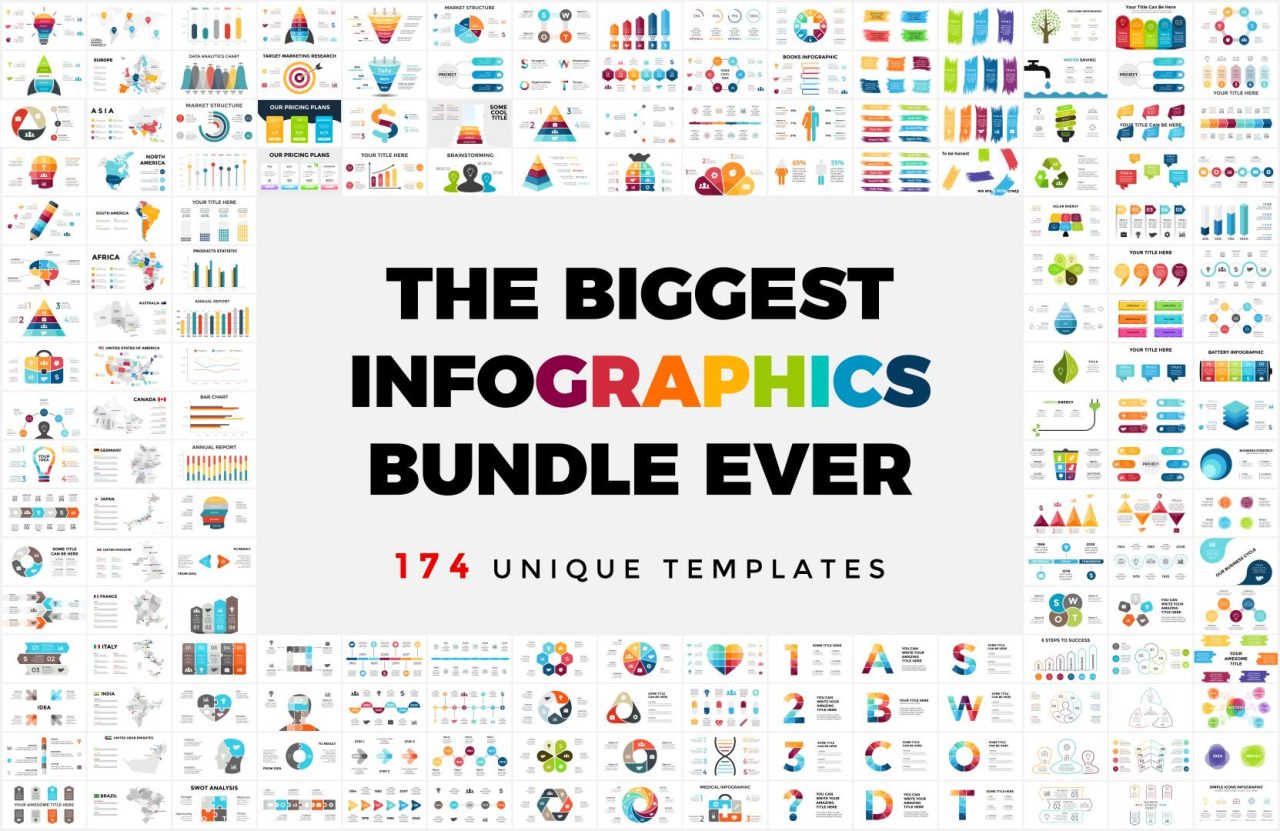 How to Create Infographics in Canva
Sign up for and open Canva
Search for "Infographics" in its search tab
Once you are presented with various infographic templates, choose one that fits your needs the most; Canva includes both free and paid templates
You can customize this template with various elements on the left-hand side vertical tab by exploring image elements, uploading your unique images, and utilizing many different fonts, features, and colors
And voila, you're done!
---
How to Optimize Infographics for SEO
Once you're done with your infographic, it's time to save it and publish it in your content. Although this step may seem much simpler than creating the infographic, don't miss out on its sheer importance!
When it comes to naming your infographic, keep in mind that this title should be a key phrase you'd want your key audience to search for online. For example, if your infographic is about the best ways to save money on flight tickets online, you can use a variation of keywords for this topic to find the right one that has the most search volume and least difficulty. If you find that "how to find cheapest tickets online" is the best keyphrase to use, name your image with it.
Then, once you upload it to your website, ensure that you fill out the "alt tag" prompt in the image edit section. The alt tag can share the same name as the image or if you'd like to change it slightly, ensure that it has your main SEO keyword in its name.
Here is how the whole process would take place:
You have a headline for your infographic that gives you a sense of keyphrases that are best to use to name your infographic
You research potential keywords with an SEO keyword research tool to discern which keyword has the most potential to rank high
You name your infographic with the SEO keyword in its title
You use this name or a related name (which includes the SEO keyword) in your alt tag title
---
Final Thoughts
Infographics are the new "it" visual content collateral for those businesses looking to improve their branding and increase their organic search traffic. They not only help a business be found more readily by other content creators and individuals looking for the information and offers that they provide, but they can easily be shared and go viral online.
Since most of us are visual learners and process images faster and more efficiently than text, infographics can likewise be used as a persuasive tool on a business's landing page, showcasing why its products and services are better than its competitors (for example, through a comparison infographic). Presenting data visually is a powerful tool to inform information-gathering and decision-making. By using statistics, infographics easily portray research summaries that enable individuals to place information in a context that is helpful.
Infographics also help your content and website traffic through SEO leverage by helping you get backlinks from other content creators and being exposed to their audiences.
I hope this article has made a case for why infographics should be an important aspect of your marketing strategy. You can join the 65% of brands that choose to use infographics for marketing purposes.
---