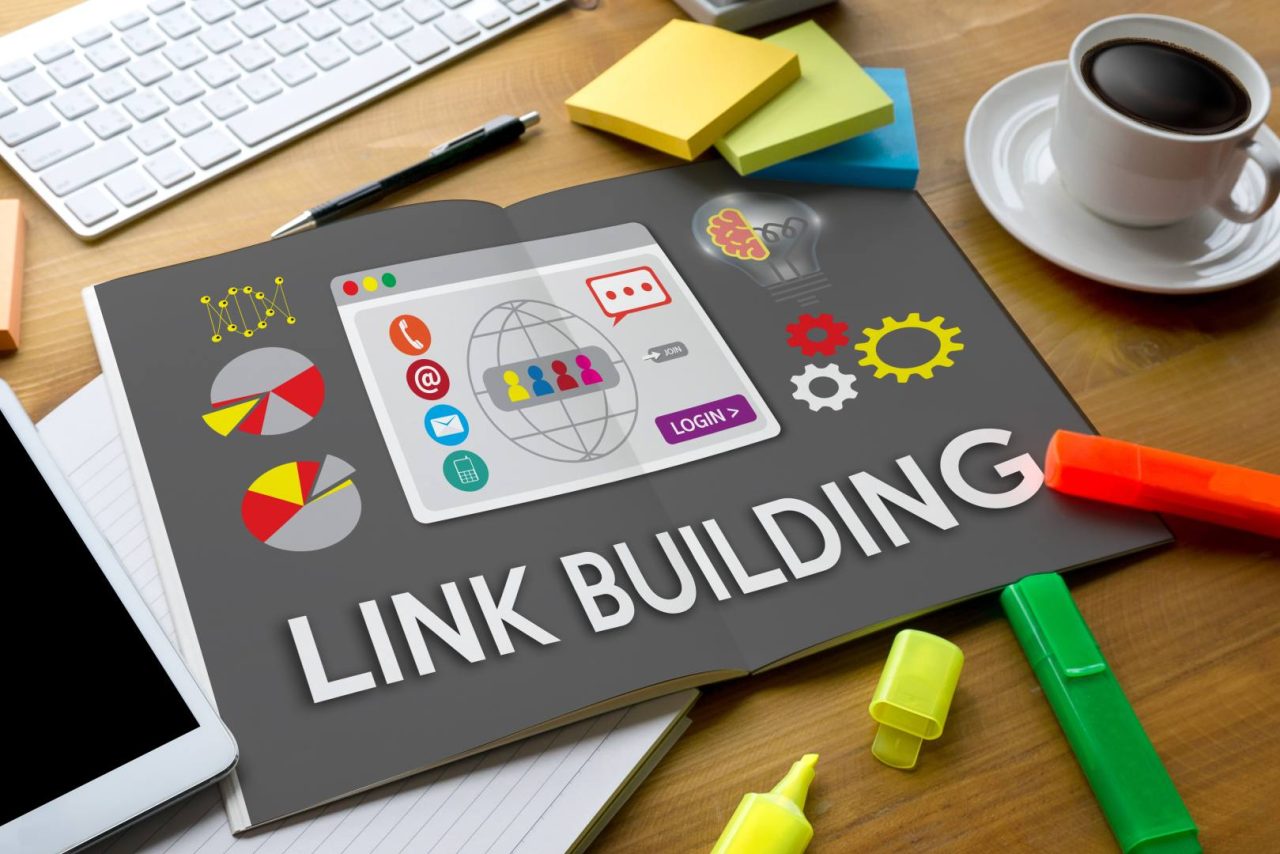 What Are Internal Links and Why Are They So Important For Your Website?
Technically speaking, an internal link is a link on one of your website pages that leads to another of your website pages. By being on one page, it signals to algorithm bots that the page that the internal link leads to is related to the original page.
The best internal linking strategy makes it easy to file pages according to categories and importance. It also provides search engine algorithms with "relationship" value. For example, a page that ranks well on search engines and includes internal links to other pages will by default give some of its "value" to the pages that it links to. 
Overall, you can think of internal links as a thread that connects the common themes of your website to encompass a marvelous tapestry of information that you'd like to provide to the world. They are the breadcrumbs that signal to Google and other search engine bots what your content is about and how it relates to other content on your website.
Since search engine bots are algorithms, they can't evaluate content for quality like the human eye without the technical cues that provide them with information that can be used to sort and process information. Internal links signal how every piece of content is related to other content, highlighting the "informational structure" of how the website is structured as a whole. Acting a lot like a blueprint of a new home that is ready to be built, internal links are the architectural outlines that will act as the foundational structure of the new home.
Not only are internal links great for SEO, but they improve your website's user experience by keeping relevant information handy and accessible and making it easy for visitors to find what they are looking for. When it comes down to it, the value of internal linking on a website cannot be overstated for SEO, organic discoverability, and the overall user experience on your website. Read on to find out how to implement the best internal linking strategy for your CPG website!
---
How You Can Improve Your CPG Website Architecture With Internal Linking
By making sure you connect all your pages through internal linking, especially if you have a very large CPG website with many products and features, your website architecture will be stronger and more resilient when it comes to SEO rankings and organic searchability. By investing resources in making the foundation of your website "house" stronger, your website's value perception will increase. That is exactly what internal linking can do for your website!
There are many ways you can strengthen your CPG website architecture with internal linking. However, internal linking is not enough. It must be done with a particular strategy in mind that accounts for which pages are the most important, which ones are the most popular, and which ones need more assistance to be found organically.
By organizing and looking at the website through this lens, you can then utilize internal linking to boost underperforming pages and create bridges between your related content themes.
So how do you use internal linking to help you with your SEO? Search engines read websites by looking for certain cues to their quality and presentation. From headers and anchor text to certain keywords, your website can signal many things to search engine bots. One of those things is the information structure of your website and what your website is really about.
---
How to Use Internal Linking for SEO and Improve Your CPG Website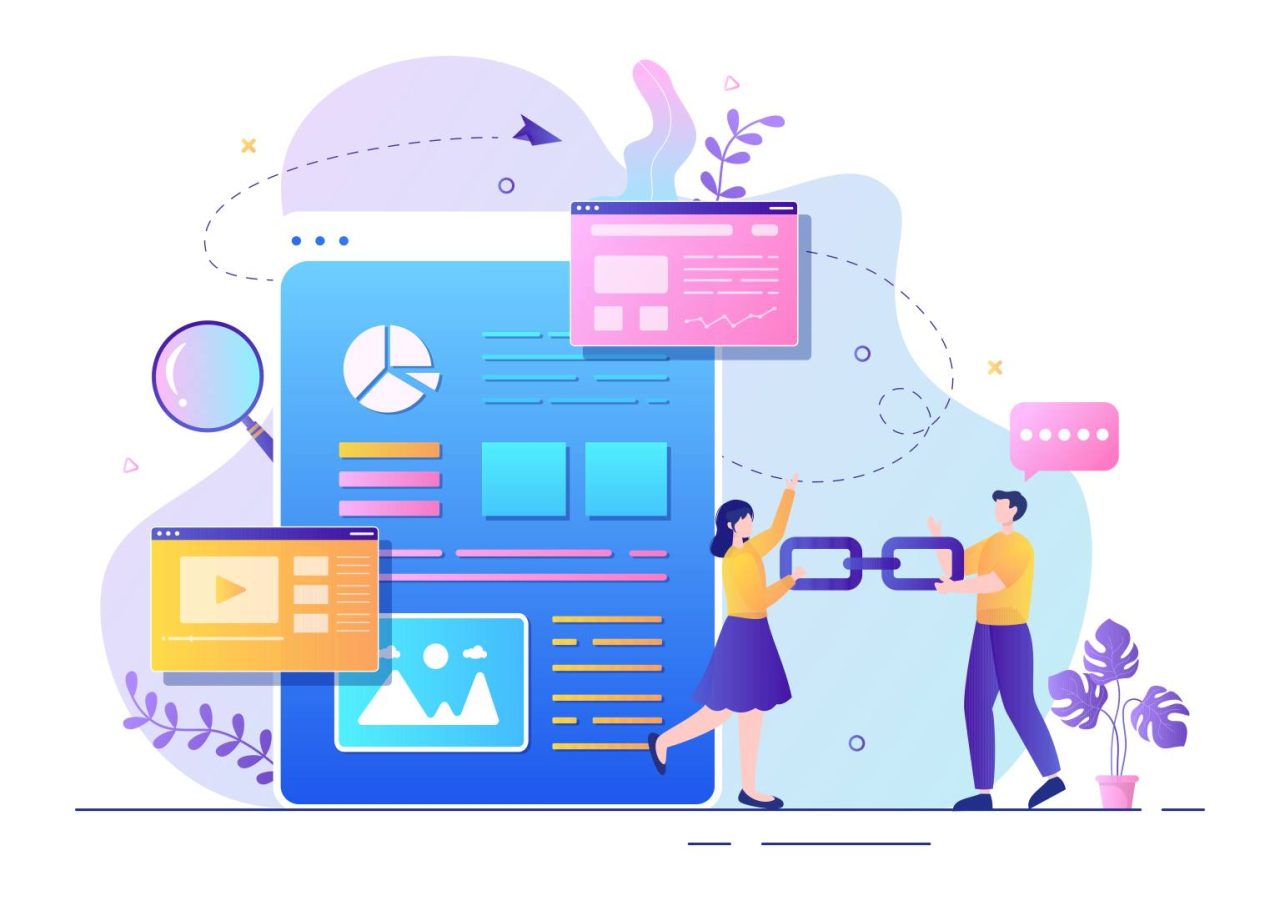 Many business owners notice that some of their pages are not indexed by Google and wonder why. Although this could be due to many logistical issues, one such issue is most likely because they lack internal links in their content. In essence, the pages don't connect to one another and are seen as "stand alone" by the bots that scan them.
The bots may see this lack of "connection" between pages as lack of website cohesion, which makes it harder for them to understand exactly what the website is about and where to place it alongside competitor content.
If it needs to guess and struggle to understand your content, while your competitors' content is easier to understand with a better interlinking structure, it will choose to reward your competitors with higher impressions and search rankings.
Given the importance of internal linking for SEO, adding internal links to your pages strategically will increase your SEO leverage in a number of ways:
It will get your content to be indexed faster.
It will increase your Google impressions (or the rate of how often your website appears on Google search for related search terms).
It will generate more traffic to your website by increasing the "value" and "relevance" of your pages to what individuals are searching for.
It will help you get ranked for keywords faster and higher.
---
Which Internal Links Matter The Most
Now that you know the importance of internal linking, it is also essential to know that not all internal links are created equally. For instance, knowing the value of each link and how to use it strategically will help you create a solid website structure that is based on the technical understanding of SEO's workings.
It is no wonder that navigation links are some of the most important on your website, since they are located on your website header and serve to guide users to other pages on your website.
But when it comes to blog content links, those of primary importance in terms of SEO are the ones that are added to the most popular pages – or the pages that have the most visits and engagement. These high-trafficked pages are "valuable," and any associations these pages have with other pages will be evaluated as a topical ecosystem of high importance.
Therefore, any links to other parts of your website that you add to popular pages will be seen as important by the association. This means that adding internal links to your popular pages to elevate pages that need a bit of SEO boost is the best way to utilize internal linking to improve your CPG website SEO.
---
The Best Internal Linking Strategy for Your CPG Website
What you should think about before putting together your internal linking strategy and executing on it is what you'd like to accomplish tangibly. If it is simply to improve your SEO standing and rankings, the best course of action is to note your 5-10 best performing pages (you can check either with an SEO tool like Ahrefs or SEMrush or on your own Google Console account by analyzing your links according to the volume of visitors).
Then, look for pages that are important to your sales goals but which may not get a lot of organic hits – or that are doing pretty well but could do even better. Make a note of both the most popular pages and those you'd like to strengthen, and then figure out which of the top pages matches thematically with the pages that you'd like to boost in rankings.
The next step would be to figure out how to link the sites naturally so that there is a reason to have an internal link on a popular page. In other words, what would be the context of the linking? Would it be to provide a call to action that leads to your linked page or even a reference?
If you desire to use interlinking to improve your blog content rankings, then the strategy would be very similar. Look for your top-ranking blog content and figure out which other content is related to the theme of each blog. Then, select 3-4 articles that relate to each top blog and which could use an SEO boost (they're doing well but could do better). 
The association these articles would have by being connected to your top performing articles will provide them with an organic SEO boost without any further intervention – which is a big deal for articles that are doing pretty well but cannot crack the top 10-30 spot on Google.
Even as you write your SEO blog content, think about how your topics can connect to one another organically. Since search engines reward topical authority – or a content strategy that explores one topic in depth through multiple subtopics – do hone in on a few umbrella topics that you can write dozens of articles about and interlink them all to provide your readers with related information.
For example, if your CPG business sells organic kombucha, you could generate topical authority around the theme "the health benefits of natural probiotic drinks," which could be the umbrella topic that could produce 20-30 articles about the different types of drinks and what they can do for health. And if you interlink all these articles strategically, search engines would be able to understand how all of them are related and reward you for your topical authority.
---
Tips for Having a Winning Website Internal Linking Structure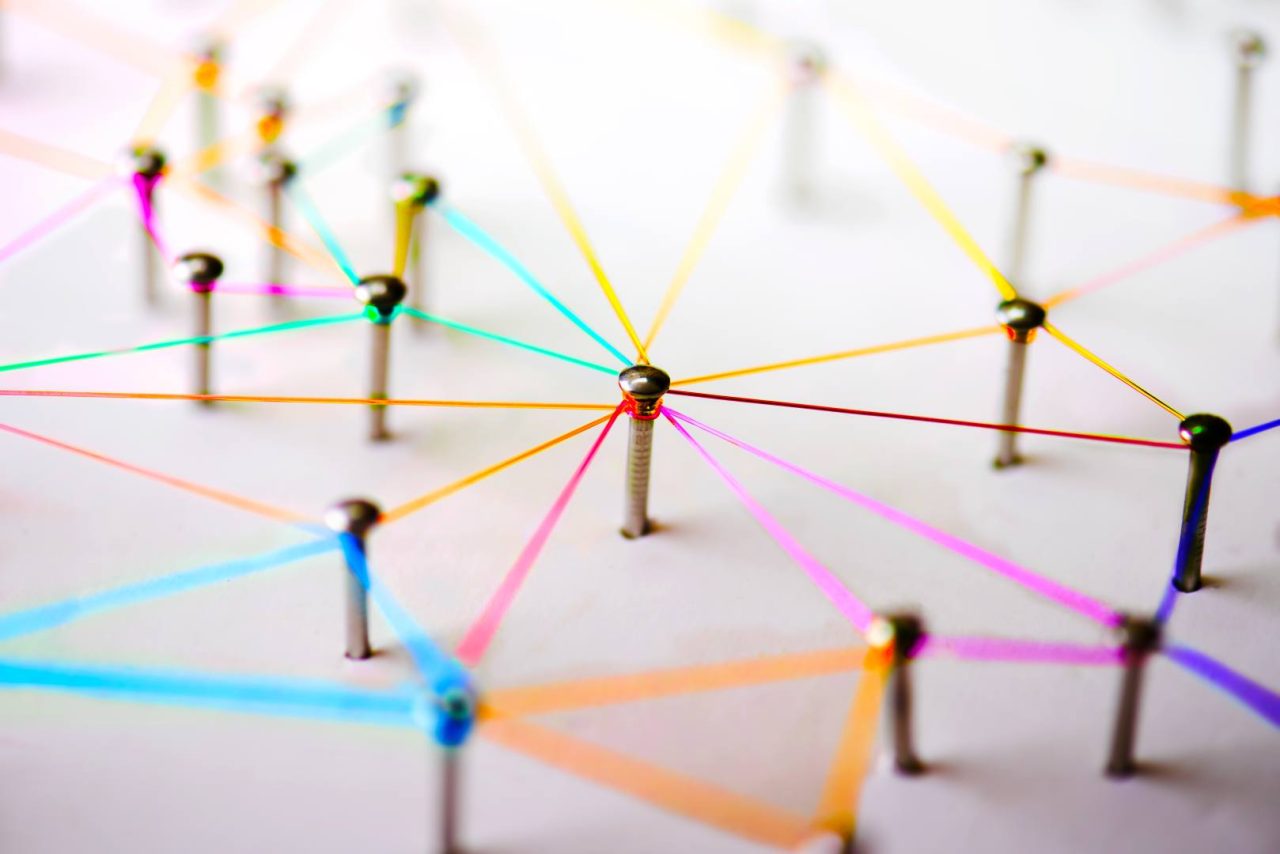 And you are looking to go in-depth with your interlinking strategy, here are just a few tips to keep in mind so that you can reap the best benefits of internal linking:
Since primary navigation pages already have an established place in the website architecture hierarchy, they don't have to be linked to for SEO purposes (only when necessary in terms of valuable advice).
Use the primary pages as "valuable real estate" where you can link to the rest of the pages on your site that may not have much authority but that are integral to your business success.
Build topical authority around one or two topics and interlink all your related blog pages together so that they signal a flourishing ecosystem of information to search engines; Google will reward you profoundly for your "authoritative expertise," since when it looks to evaluate the results for a certain query, it looks for websites with most knowledge and expertise on the subject.
Since you are a CPG business with many product pages, ensure that your product pages are linked to your homepage and other important navigation pages that receive plenty of traffic.
Ensure that your product pages are connected – that one product page leads to other other product pages; this will ensure that the ecosystem of product pages is connected by a thread of relevance through interlinking.
Since your homepage is at the top of your website hierarchy, any pages linked to it will be perceived as the most important to search engines.
To get all search engine benefits for your efforts, make sure all of your links work and that any broken links are fixed or redirected.
Your links should have anchor text that describes what the link is about; make sure to hyperlink the most important SEO keywords that describe that page for best SEO leverage (preferably the title of the page).
---
What is CPG Marketing and How Can You Use SEO To Your Best Advantage?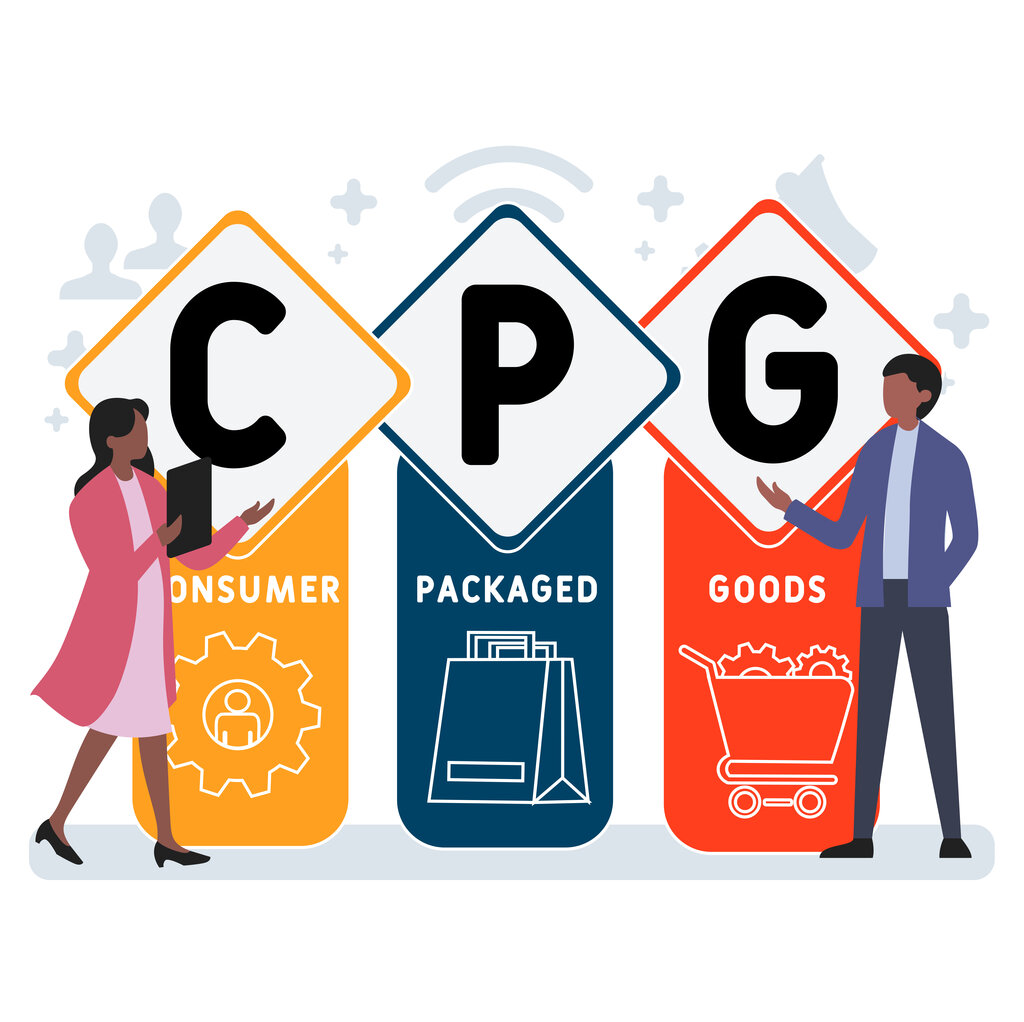 CPG marketing entails using various marketing tools such as your website, social media channels, print, influencer relationships, podcasts and other means to spread the word about your business and your products. Since CPG businesses sell tangible products, presenting your products in the best light possible is essential when it comes to CPG marketing.
This means using the most quality pixelated images to represent your products and highlighting their advantage over your competitors – most notably through customer testimonials! Utilizing images as an advantage is a huge benefit CPG businesses have over other businesses, since most individuals process and remember visual information better than text.
Psychologically speaking, images of products can have a profound effect on decision-making, as the marketing industry has known for decades! If you spend time creating appealing images that your users will love, they will most likely be persuaded to take action.
Essentially, the success of CPG marketing is also contingent on how well you know your industry and how you can most successfully describe how your products can help customers with their internal pain points, which could be time, money, health, inability to satisfy their family's taste buds, access to quality products, and more.
If you make it a point to present your products as transformational to your customers' daily experience, the greater success you'll have marketing your CPG business and converting your leads to customers.
In this day and age, CPG businesses benefit greatly from having a digital presence and having their products found and purchased online. To do so most effectively, they should prioritize investing in SEO. According to 2017 research from Forrester, more than 70% of consumers initiate their buying journey with a search engine, while 74% use search engines for consideration and purchasing.
If your objective is to have a stronger local presence, local SEO is also a wonderful strategy to implement. Just by combining local search keywords with your product keywords, you can ensure that individuals in your town, city, or region can find your products easily online.
One of the best ways to utilize SEO for your business purposes is to prioritize on-page SEO (meaning you SEO optimize your main navigation pages) and blogging. Having a blog provides you with the opportunity to talk to your customers directly and to educate them on the value of your products and what you do. It's an opportunity to garner authority and trust with potential customers who may be on the fence about which products to buy and coming across your content can help them decide.
And here are just a few more SEO statistics that will show you the importance of implementing search engine optimization when it comes to the success of your CPG business:
39% of all global ecommerce traffic comes from search
93% of all online experiences begin with a search engine
Approximately 80% of users ignore paid ads in search results
58% of searches come from mobile devices
97% of first page results have at least one image on the page
46% of all Google searches are for local
Here are just a few of our most popular resources about the power of SEO that will help you understand how leveraging search engine optimization can improve your CPG business growth:
8 Expert SEO Tips to Improve Your Website in 2022
The 10 Most Common Misconceptions About SEO (and why SEO is worth it!)
3 Tips on How to Improve Your Manufacturing Website SEO With Backlinks
---
Final Thoughts
In this day and age, CPG businesses could truly benefit from adding an internal linking structure to their websites to help them be better optimized for organic discoverability. An adequate internal linking structure not only helps search engine bots discover your website and index your pages quicker, but it likewise tells the algorithm what your content is about and when to use it as results for search queries.
The easier you make it for search engines to understand your content and rank it according to specific parameters, the more your content investment will work for you over time!
Even if your content is of high quality and you do include internal links to the content, it may not be the right type of links that can help elevate the value of your content. It is important to understand your website structure in the pyramidal context of importance.
Overall, the primary navigation pages are the most important, and any pages that are associated with them will receive a value boost by default. Knowing which pages to link to is part of an effective internal linking strategy that will help you improve your CPG SEO marketing and be more easily discoverable by individuals looking for what you have to offer.
And if you'd like to have a professional agency help you come up with the best internal linking strategy for your business, do get in touch! Idea Marketing Group is one of the top marketing agencies in Chicago with over a decade of experience servicing some of the best CPG brands in the country.