SEO
The 10 Most Common Misconceptions About SEO (and why SEO is worth it!)
SEO is undoubtedly one of the most misunderstood marketing strategies in the industry, given its lengthy process of strategy planning, execution, and traffic generation. Common misconceptions about SEO emerge because it utilizes many website optimization techniques to holistically see traffic growth, which takes time and is contingent on many factors working in alignment. SEO encompasses many moving parts – from content creation and technical adjustments to ongoing strategy tweaking to improve rankings and win over the competition.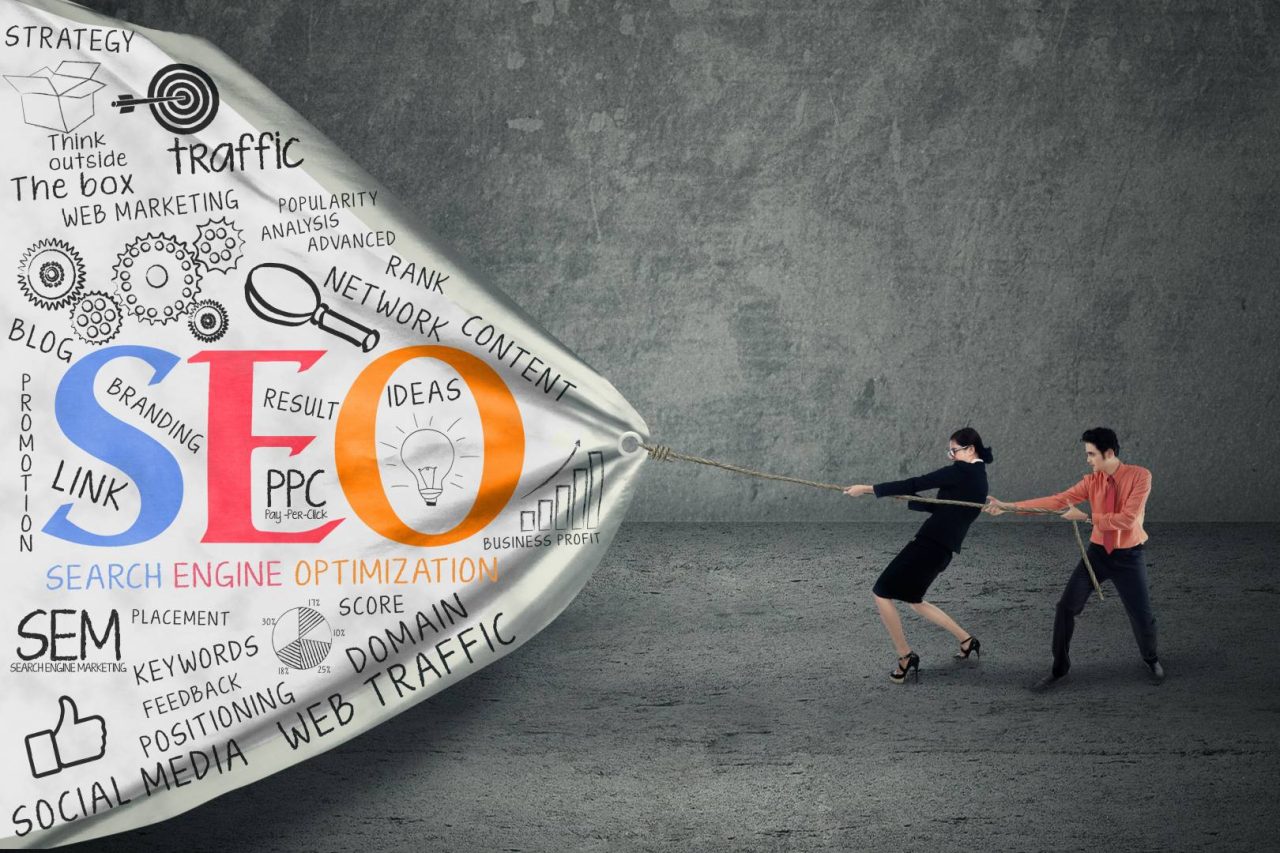 Why Common Misconceptions about SEO Are Costly
It entails an involved process with years of investment that unlike paid ads and social media (whose content has intangible effects that cannot be quantified in terms of long-term audience building), builds a strong foundation for a business's authority, long-term lead generation, and ability to be discovered for years to come.
However, given SEO's multifaceted approach to website optimization as well as its steep learning curve, most businesses have many common misconceptions about SEO and what it takes to grow a business with SEO marketing, which can set them back from growing faster and achieving the ROI they've truly desired. By busting the illusion of what SEO is not, you can be better prepared to execute it successfully and not lose time and funds on costly mistakes.
Here, let's look at the most common misconceptions about SEO and what is the actual truth behind them!
What Does SEO Stand For, Really?
So, what does SEO stand for? If you're a newbie, you've probably heard this term mentioned many times when it comes to marketing. But what is it really?
SEO stands for Search Engine Optimization and encompasses a number of techniques that are executed to increase a website's authority, trust, traffic, and sales conversions. It is specifically oriented toward strategizing and creating content that is meant to rank highly on search engines and be discovered by the website's ideal audience.
What is SEO Not?
SEO is not conducted outside of a business's website and is integral to a website's organic search performance. Unlike social media and ads, SEO is embedded into a website's content and functionality for long-term performance. It is a long-term investment that feeds all other short-term marketing channels as an aggregate boost. In many ways, SEO is a facet of marketing that has some of the highest returns on investment.
SEO is not quick like paid ads, but unlike paid advertising, it keeps giving for months and years after the initial investment. Likewise, it seeks to establish a brand's authority by being discovered by those looking for the information the website has to offer.
SEO is also not social media (as we'll get into below), as it is invested in creating long-form content that is owned and found directly on a website. In general, social media marketing is more concerned with branding and engagement and less so with direct sales through optimized copy.
Overall, SEO not only leads to greater traffic and leads for years to come (once you do the work, the benefits can be reaped for years to come), but it also establishes a business as a trusted authority in the niche.
---
SEO Misconception #1: SEO is Great for Quick Leads and Conversions
If anything, SEO is probably the most complex marketing strategy to implement whose current investment will lead to measurable effects for years to come. Many business owners that are not very versed in SEO don't realize that initial SEO investment can almost feel like paying for college – putting in all the essential funds to get the education, the degree, and then the career.
SEO follows similar logic, as it is predicated on optimizing multiple elements on a website so that they will pass the search engine algorithm checklist and rank over their competition. However, the optimization involves constantly tweaking how content and the technical aspects of a website perform from the algorithm's perspective. This means that SEO is not only a long-term marketing strategy but an ongoing one.
Adding content to one's website will necessitate the need to understand and apply many technical SEO features, including title tags, alt tags, and meta descriptions, as well as how to correct any SEO errors that occur due to layouts, schema, and site structure.
Undoubtedly, if you have a new website and have just started optimizing your content with SEO, publishing more optimized content regularly along with creating backlinks is a laborious, long-term process that requires patience and diligence.
---
SEO Misconception #2: Content Marketing Can Replace SEO
SEO is a branch of content marketing, but the two terms are not interchangeable, as content marketing simply cannot replace SEO to ensure search engine rankings and traffic.
In fact, using the main elements of content marketing can help accelerate the results of SEO by nurturing website traffic with lead magnets and email marketing campaigns for increased conversions. However, SEO has its very own methodology that is based on how the search engine algorithms (machines) interpret the content structure, value, context, and quality.
Inevitably, knowing how search engines "think" and evaluate content is key to creating content that ranks. Overall, there are many technical methods involved in SEO optimization, and its implementation simply cannot be replaced by other branches of content marketing.
While content marketing strives to nurture leads with content that is appealing to readers and answers the most pertinent pain points of its audience to drive them to take action, SEO gets the ball rolling by getting readers to the website in the first place. It further signals "relevance" in the eyes of the readers who are looking to have a specific answer to their search query question.
Other areas of content marketing that can help a brand grow alongside SEO include the creation of newsletters, press releases, lead magnets, white papers, social media campaigns, and more. Content marketing is the best area of marketing to raise a brand's awareness and authority, and convert prospects to customers.
---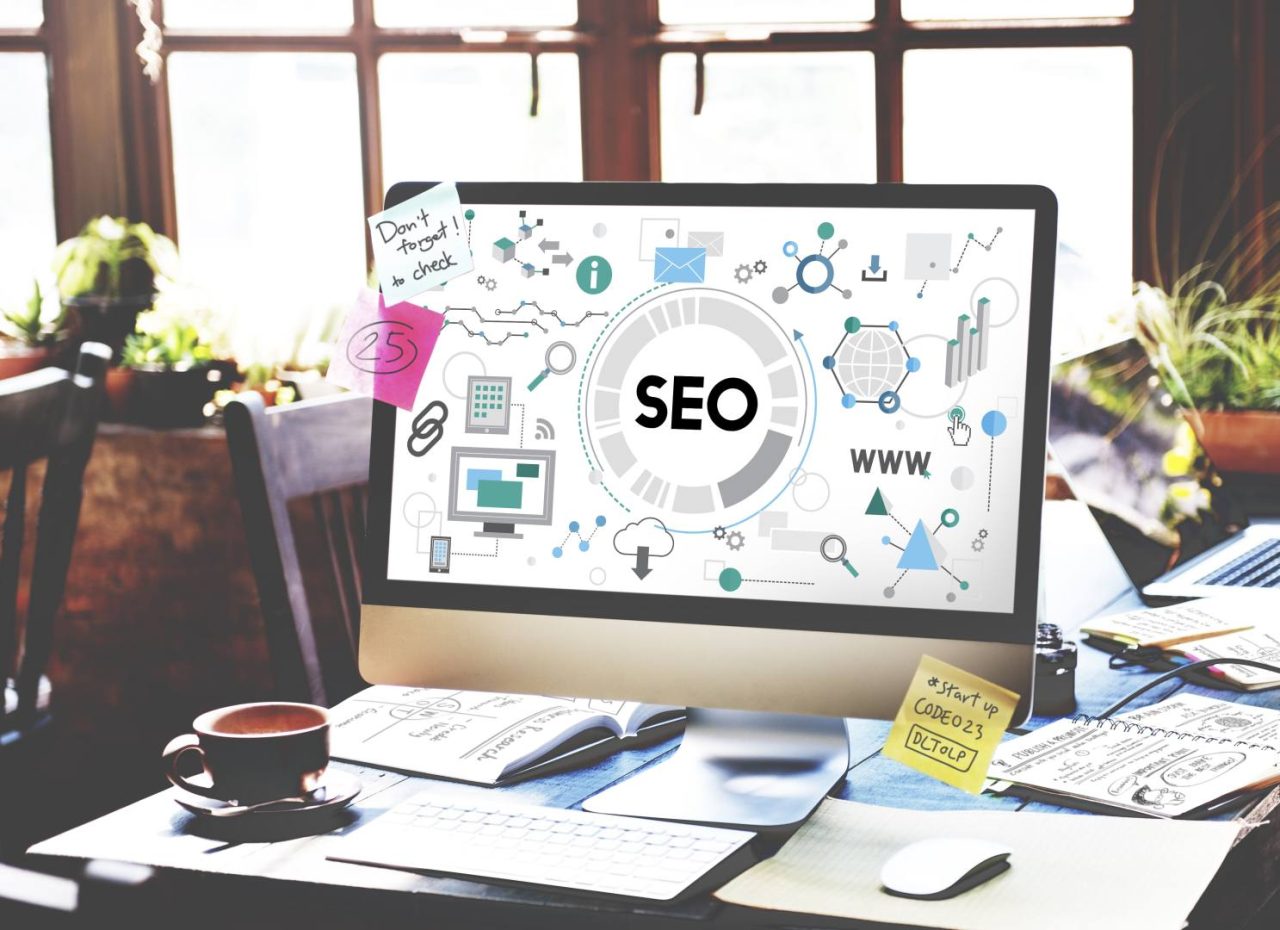 SEO Misconception #3: SEO Optimizing Content is Enough
While using content is the most essential aspect of SEO, knowing how to optimize it correctly is equally as important for marketing objectives. However, although a business can experience results with SEO-optimized content alone, most websites will need additional technical SEO work to ensure that their content achieves the best return on investment and has a chance of ranking properly.
Without the technical SEO work, it will be difficult to properly rank an SEO-optimized article and ensure that it is competitive over the competition – no matter if the content is of better quality than most of the content written on the topic that is found on the 1st page of Google.
In addition to the SEO technical know-how, link building is another key method that will help increase your domain's authority, rank you for keywords, and bring more traffic to your website. Without links from other high-authority websites, Google will think that your content is not "trustworthy" and will rank your content lower than the competitors with backlinks, even if their content is much lower in quality.
Ultimately, having quality, SEO-optimized content can only get you so far. To start ranking for essential keywords, you will have to ensure your website is free from SEO errors and that you work diligently to increase the ranking of your domain with backlinks.
---
SEO Misconception #4: Social Media and SEO are Interchangeable
While social media has its place in nurturing a target audience and growing brand awareness, it is quite different from SEO in many respects. Although social media posts do in a way include searchability optimization techniques like hashtags (which act like keywords in SEO), social media algorithms are structured very differently depending on the platform. It seeks very different metrics to prioritize quality content and make it appear in feeds and social media search results.
Website content optimization is very different from social media platform optimization, although both require an understanding of the platform well in order to satisfy its content prioritization metrics, such as posting frequency, the type of content posted, and calls to action that lead to greater engagement.
Another difference between social media and SEO is that content on social media is owned by the platform where it is posted, while the content that is created on one's website belongs to the business that owns the website. This is a big difference in terms of what happens when one's account is penalized and shut down by a social media platform.
Another perk is that with website lead magnets, one can also ensure that they can keep in touch with their leads by building an email list. On social media, businesses have less control of being in touch with their followers and understand their followers' behavior through key metrics (what made them sign up, their email open rates, their purchasing behavior, and more).
Overall, SEO is quite a different beast from social media. It entails understanding search engines and how they rank content in order to optimize a website that performs optimally in terms of quality content and technical upgrades.
Using SEO is built on the understanding that the content work, link-building, and technical improvements that are created today will continue to build momentum and attract website visitors for years to come. Unlike social media content that is saturated and has time-sensitive value, website content is evergreen and can perform well for years to come if the content continues to be optimized to be competitive.
---
SEO Misconception #5: Going After Low-Difficulty, High-Volume Keywords is Essential for Success
What every experienced SEO professional will tell you is that the "low difficulty, high volume" premise is the most attractive myth to swallow for SEO beginners. But here is the caveat: when starting out with a new website or when optimizing one's content for the first time, even high-volume keywords can be too difficult to compete for. To understand if they are, it is important to look through all the content ranking on the 1st page of Google search results for that keyword and see if your content can compete among the best.
Instead, when starting out, it is important to tackle long-tailed keywords that are both low in difficulty and in volume, since they will be the lowest hanging fruit that not many businesses will prioritize as a part of their content strategy.
Many SEO experts will actually tell you that keyword research platforms will usually underestimate the search volume of many keywords. Even if the search volume may be "0", chances are that if you think the topic is important and needs to be explored in-depth, so will many more people!
This is why it is important to look for keywords that most people won't even want to write about (since writing content takes time and resources) in order to have a chance of ranking for them on the first page of Google search results. Ranking in the top 10 with a new website or newly optimized content without backlinks and an adequate domain rating is incredibly difficult.
By utilizing keywords that are not very popular (or that seemingly don't have much of a search volume) and ranking for them, the Google algorithm will reward your whole website with higher markers of authority and overall search traffic volume.
---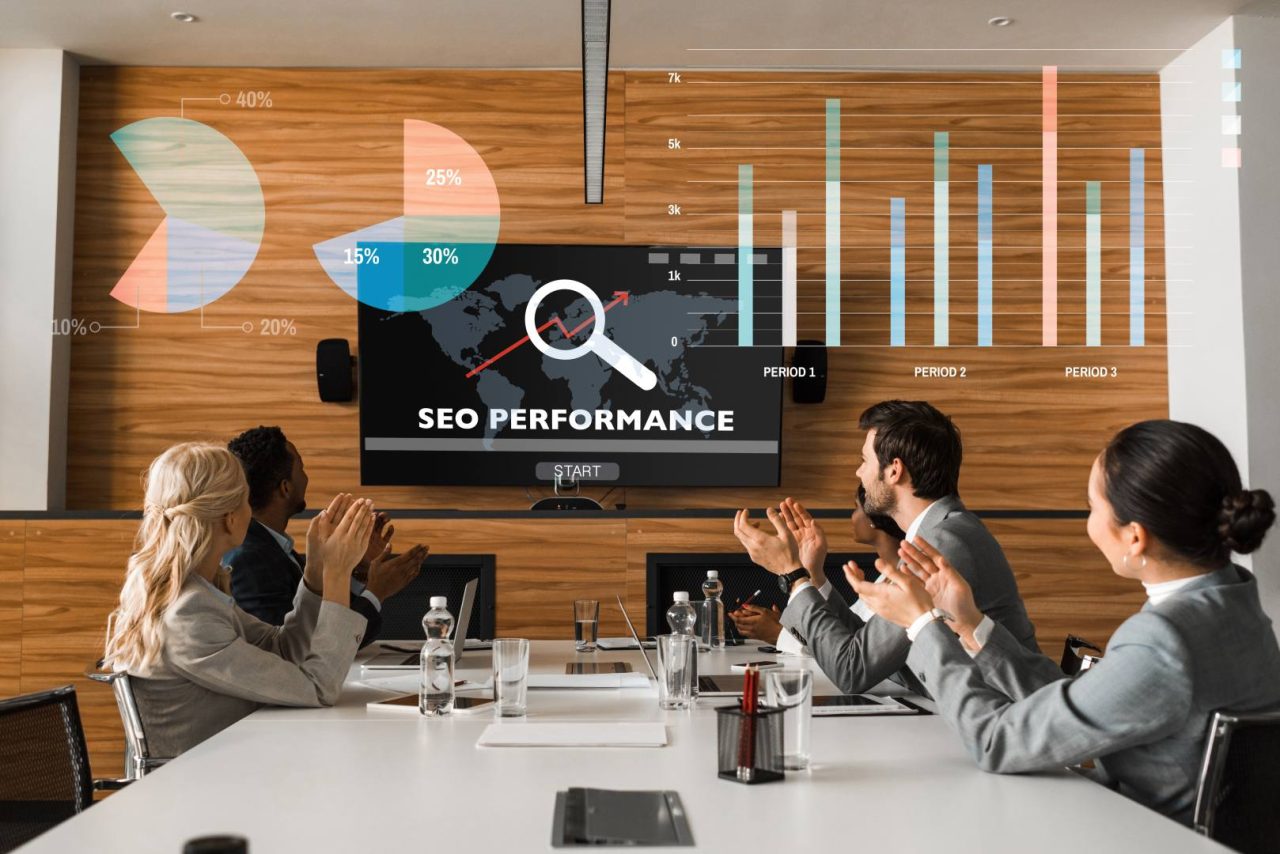 SEO Misconception #6: SEO is an Expensive Investment
While SEO may seem like quite the investment when it comes to hiring writers and SEO tech specialists, think of it as an initial investment that will reap benefits for years to come. Just like you've invested in your website design and build to help with your online presence and services/product delivery, SEO is a long-term marketing strategy that builds the foundation of a website lead generation, and once created, it will not only deliver short-term results (like ads), but it will keep delivering traffic to a business's website for years to come.
Here's a helpful formula to figure out your SEO ROI and to see how it compares to your investment in other marketing channels:
ROI SEO formula: (Gain from Investment – Cost of Investment) / Cost of Investment
Indeed, according to findings, businesses that prioritize SEO are 13 times more likely to generate a positive ROI. The fact that 93% of online searches occur with search engines should signal to all businesses that search engines are where most people go when they have informational or transactional intent. When done right, the ROI of SEO is very generous: over 40% percent of businesses' revenue comes from search engines.
Local SEO investment is even more impressive. The average conversion rate of local searches is 80%.
The myth of SEO's high cost is that it requires a hefty upfront investment without immediate results (like ads, for example). The return on investment is usually slower but much greater than other forms of marketing over time. Think of the hare and turtle scenario here; slow and steady wins the race.
Given these findings, it is apparent that SEO is actually the most cost-effective marketing investment that will not only grow business revenue over time but will strengthen businesses' thought leadership, branding, and niche authority.
---
SEO Misconception #7: Domain Age Matters
Although with age, every domain tends to gather more authority as it goes through more optimization, link building, and content generation, there is no rule in SEO that an older website will perform better. This truly all depends on how much content a business publishes, the extent of content optimization and quality, content strategy and competitiveness of keywords, and much more!
What truly matters and what usually distinguishes a 6-month website from a 1-year-old website is that in the latter case, Google usually has time to crawl the site and index the website and its content, while the business will have the opportunity to start link building.
Instead of Google being the deciding factor behind the success of a domain over time, it is mostly a symbiotic relationship between how long it takes to rank a website (dependent on many factors from a business' end) and what the business does early on to have a better chance of this process being short and sweet. Therefore, there may or may not be much difference between a website that is 6 months old and one that is 1 year old.
However, the longer a business has the opportunity to create quality content and links, the more likely it will strengthen its domain authority and be able to outcompete younger websites. Therefore, domain age matters only in the fact that it provides businesses with more time and opportunity for greater SEO optimization and rankings.
---
SEO Misconception #8: It's All About the Backlinks and Domain Authority
While backlinks and domain authority are important, it's a common misconception about SEO. There is so much more to SEO! In fact, quality, well-optimized content is the bedrock of SEO success. It provides businesses with the ideal opportunity to rank for keywords and be found by their ideal audiences.
You can think of optimized content as a well-built house and backlinks and authority as signposts to the house that direct interested buyers to it. Without the signposts, the amazingly built home would never be discovered while surrounded by many more similar-looking houses. And that's why optimized quality content, backlinks, and domain authority trio are inseparable when it comes to the ultimate goal of increased traffic and greater sales revenue.
But what most newbies also overlook is ensuring that technical aspects of SEO are also prioritized, because these are usually the black hole of SEO and could cause "silent" issues that may delay website rankings and searchability. SEO errors can easily cause a dip in rankings and traffic, and if businesses don't continuously prioritize optimizing their website technically, their SEO return on investment can be reduced manifold due to logistics that can be fixed quickly by a skilled SEO professional.

---
SEO Misconception #9: Better Content Means Better SEO Results
Most of us would like to believe that the search engine algorithms have a human sense of poetic justice and can identify content that introduces the best concepts, topic development, and novel take on the subject matter. But that would be another one of the common misconceptions about SEO. How the algorithm reviews content for quality is vastly different from the human eye. It utilizes certain criteria that are based more-so on technical components and query relevancy cues rather than on grammar, syntax, composition, and storytelling.
But, the reason why it is incredibly important to have quality content that can be seen as quality by readers and search engine algorithms alike is because both will evaluate it according to their own parameters of quality. For the algorithm, achieving certain metrics will help rank the content high on search queries, whereas the time spent on the article page and engagement with the content will signal to the algorithm if the human experience aligns with the algorithm's designation. That way, the algorithm can regulate its ratings according to human perception.
Overall, if the content on a certain topic is well-researched, has something unique to add over the other content that is ranked on the 1st page of Google, and is generally well-written but is not SEO optimized, it will not rank well. To ensure the best results, great content needs to be SEO optimized to rank well and compete with top articles written on the same topic.
---
SEO Misconception #10: Google Penalties Are Irreversible
Many businesses panic that their SEO optimizations would somehow lead to Google penalties that their sites could never recover from. This is one of the many reasons they stay away from experimenting with their website and content.
However, it's important to know that Google penalties are only temporary and alert you that you have crossed the "positive evaluation threshold line" and prompt you to action to fix any mistakes. Usually, if your website does experience errors or penalties, it will receive a Google Console report of all of them, so that you won't be in the dark about why your website is underperforming.
In general, here are the most common Google penalties to watch out for:
User-generated spam
Spammy free host
Content and comment spam
Paid links
Structured data issues
Unnatural links to and from your site
Thin content with little or no added value
Cloaking and/or sneaky redirects
Keyword stuffing
AMP content mismatch
Sneaky mobile redirects
And don't fret – there are ways to recover from Google penalties! Once you fix your violation, you will then be required to explain the origins of the problem to Google and how you went about resolving it. You can do this by filing a Reconsideration Request. When Google accepts your request, your website analytics should show improvement in traffic and rankings within a week.
Google has mentioned that the reason why many reconsideration requests fail is because of the website's inability to see the underlying problem and failure to solve its problems.
---
How to Avoid Putting Common Misconceptions About SEO Into Practice
While the world of SEO is complex and has a steep learning curve in understanding how all the moving parts fit together, the following common misconceptions about SEO hold businesses back and prevent newer websites from being all that they could be. This is why it's truly essential to learn the truth behind search engine optimization and look beyond the most common misconceptions about SEO to see how you can leverage its power to grow your business's online presence, traffic, and leads.
Whenever in doubt, always research the common SEO "conventional wisdom" for whether it is actually true. This will save you weeks and months of reversing errors that are made by accepting SEO myths for truisms.
And if you need more help with your website development and content optimization, Idea Marketing Group is one of the top digital marketing agencies in Chicago with a personalized approach and offers a variety of content marketing and SEO service packages to help your brand and business grow online. Let us know how we can help!
---