Marketing
What is Generosity Marketing and How Can It Grow Your Business?
Today, more than ever, generosity and authenticity are key to standing out in your business niche and attracting customers that are loyal and that will support your mission for years to come. According to reports, trust has declined for all brands, and given the amount of competition for customers' attention, brands that stand out as authentic and generous will have the most success and longevity in the 2020s and beyond!
"Your greatness is not what you have, it's what you give." — Alice Hocker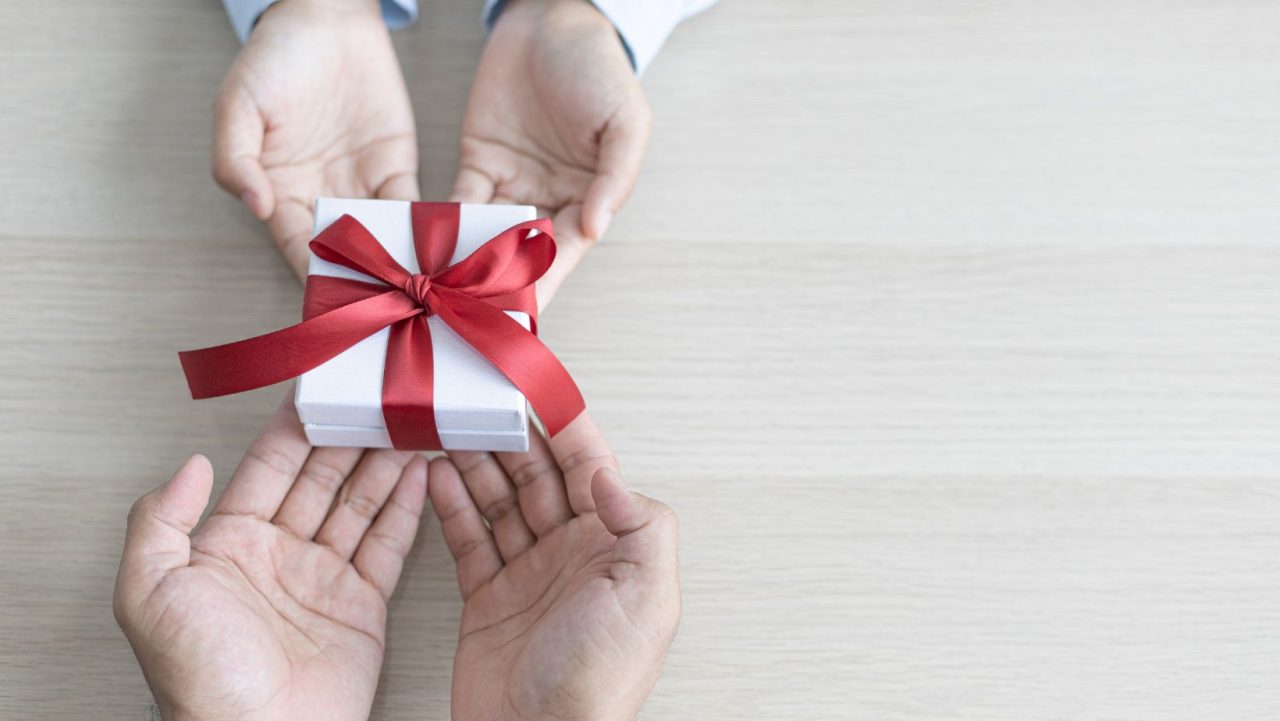 Generosity marketing is one way you can strategize your marketing to focus on offering value to prospects that can build up your business' E-A-T – or what is known in marketing as expertise, authoritativeness, and trustworthiness. Over time, these factors will turn your brand into an "ambassador hub," where loyal customers will share your content with others and recommend your product and services to everyone they know. In turn, your marketing efforts will have a greater ROI and your cost per lead will decrease significantly over time (after the considerable resource investment you place on nurturing your leads with generosity.
Read on to learn more about generosity marketing and which techniques you can start applying to your marketing strategy today to win over your leads. But, do keep one important thing in mind: building trustworthiness takes time and correlates with the amount of free content one creates and shares over time. Therefore, generosity marketing is a slow process that builds momentum and sizable return on investment with sizable initial resource investment and time.
You can think of generosity marketing as similar to SEO – both offer value that nurtures business' E-A-T and have the same initial high resource commitment that pays off over time.
---
Why Brands Should Be Generous with Generosity Marketing
Given the sophistication and easy access to a variety of digital marketing tools and resources out there, it is fairly easy for brands to create digital campaigns that can reach thousands of qualified leads daily. But because of this saturation of attention-seeking techniques, it may be easy to get in front of prospects but not to get their attention.
Prospect attention is very expensive these days. It requires a thorough understanding of your prospect needs, pain points, and deepest desires. It also asks that you understand how to communicate with prospects effectively through copywriting so that your message and value proposition are clear. Lastly, it requires that you come across as unique and authentic and standing out from your competitors.
Yet, getting attention is only the first step in your marketing sales funnel. To keep leads' attention and convert them into customers, being generous by over-delivering is key!
By being generous, brands not only strengthen their brand perception, but also generate positive PR, high employee morale and retention, and increase their connections and partnership prospects. If a brand is not capitalizing on generosity marketing strategies, it's missing valuable opportunity.
---
Examples of Generous Brands
Generous brands come in all types of inclinations towards generosity and niche industries. Some examples of the well-known generous brands include TOMS Shoes, which donates ⅓ of its profits to good causes, Macy's, which is committed to sustainability practices and giving back to the community, and Home Depot, which helps provide natural disaster relief to communities in need.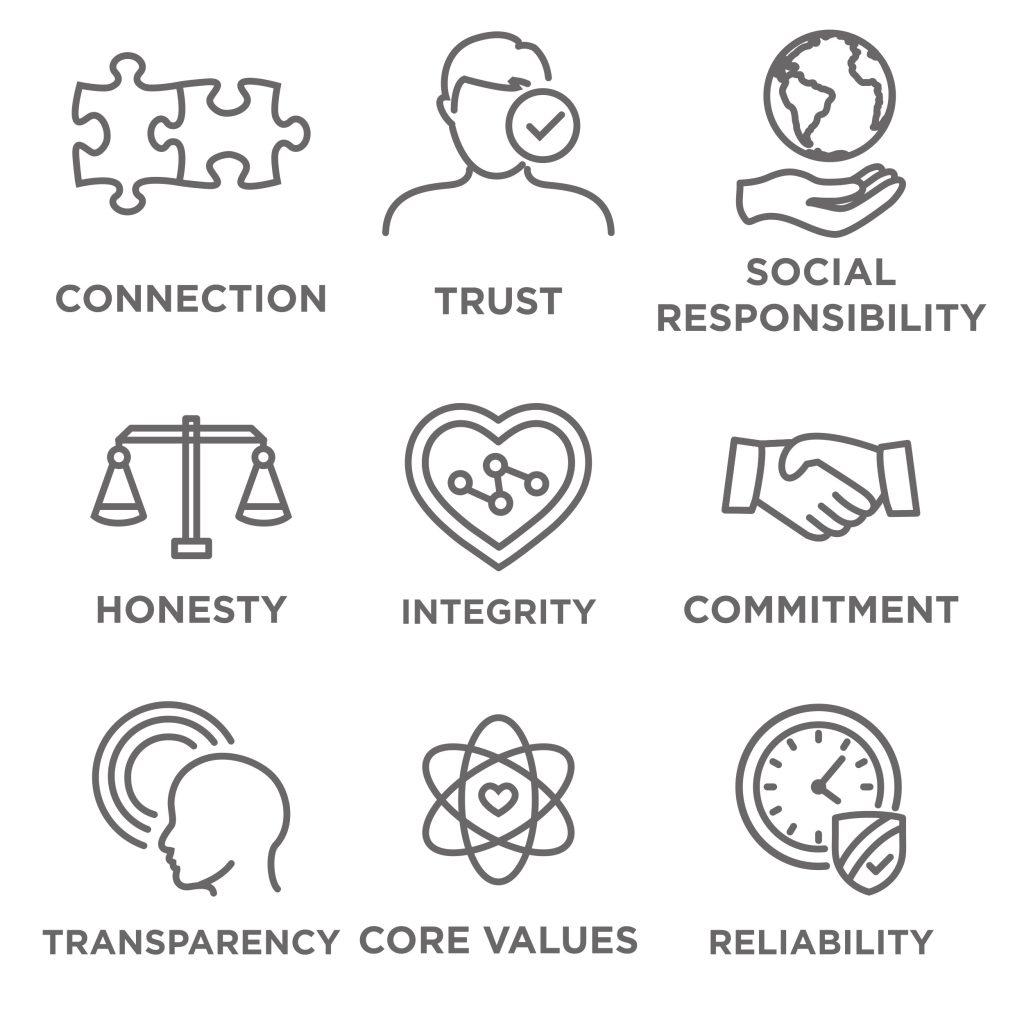 Most generous brands understand that their bottom line is intricately tied to the well-being of their employees and their communities. They view their business as a means to serve their employees, customers, and their missions (which, due to multiple stake-holders involved in the business, influence many lives and the community as a whole).
Given the steep growth of corporate social responsibility and giving every year, many businesses know that it pays to be generous. Here are just a few statistics that support the notion of generosity marketing:
So, what are some ways brands can become more trustworthy and breed loyalty among customers through generosity? By being generous internally, brands can create a culture of respect, high employee retention, morale, and productivity, and high employee satisfaction will help them attract the best talent. Likewise, external generosity will propel a brand to public likability and respect, where customers would be propelled to share in the brand's generosity by supporting its products or services.
Here are some important ways brands can become implement generosity marketing:
Have their employees engage in community service and volunteer work
Donate to target constituents that may be underserved in their communities
Put together donation campaigns that match customers' contributions
Partner with non-profit organizations that align with their mission
Offer coaching, leadership, and mentoring opportunities to needy individuals
Provide meals for the hungry
Help their employees with career training and education (including student loan payments)
Sustainability commitment through selling products made with recyclable, environmentally-friendly material
Access to capital, loans, and grants
Indeed, if you are a generous brand to your employees and community, you are half-way there in terms of brand trust and loyalty! But to solidify your relationship with potential leads in terms of products and services, generosity is best dished out through content! Read on to learn how you can use content marketing as part of your generosity marketing strategy to make some big wins in your business growth organically.
---
5 Tips on How to Attract and Retain Customers With Content Generosity Marketing
"Content is the atomic particle of all digital marketing." – Rebecca Lieb
As most marketers will tell you, content is king. But, you may wonder how content and generosity marketing work together to grow a business through a sustainable sales funnel that drives awareness, interest, desire, action, and loyalty.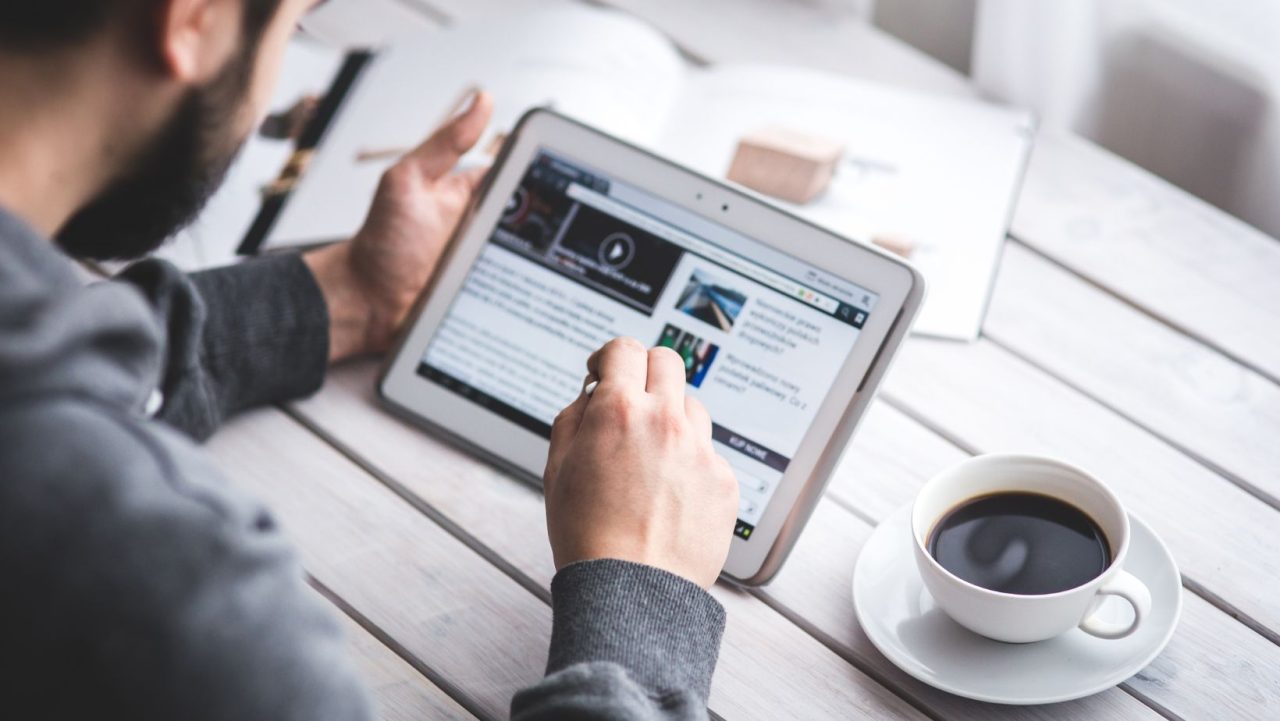 Here are our 5 essential tips that you can apply today to grow your leads and customers with targeted content:
#1 Create social media content that is unique and that teaches/inspires
Many businesses may see social media as a means to show that they simply exist, and don't think of their social media strategy as an important element of growth. However, like any tool in marketing, it is how you use social media that counts.
For example, if you simply decide to use the platform as a bulletin board where you talk about your business updates to your followers, your messaging will seem incredibly one sided, self-centered, and uninspiring. You would leave out the opportunity to engage your audience in your content and develop your follower relationships further.
However, if you make your social media content about your followers by providing tips, advice, and insights that can help them satisfy certain needs or solve specific problems, your generosity will be appreciated, remembered, and paid forward when you do ask for that sale.
Not only will your educational and valuable content be appreciated, it will also showcase your authority and trustworthiness, lowering any buyer resistance or hesitancy over time.
---
#2 Engage with customers actively on social media
Another great way to leverage social media for engagement is to directly talk to your customers on the platforms by asking questions and replying to direct comments and messages. By doing so, your business will be seen as approachable and friendly, and your social media will act as a bridge to strengthen your customer relationships.
When you respond to your followers, it will show your prospects that you care about them, their opinions, and their needs. This openness will innately translate into likability and relatability and the desire to engage with your brand further.
Most importantly, taking the time to talk to your followers directly will increase trust, which is essential when you're looking to grow your brand organically.
---
#3 Give away complimentary tutorials, ebooks, and webinars
Lead magnets, or freebies in the form of an e-book, webinar, or a tutorial, are the most effective way you can portray yourself as an authority in your niche and get that coveted email address that will help you nurture your customer further through emails.
What's particularly distinctive about communicating with your prospects through email is that email marketing has some of the best ROI of all marketing investments (according to the Direct Marketing Association, email marketing can bring a 4,300 percent return on investment for US businesses), since your email list is full of warm leads that you can talk to directly, without any message visibility obstructions from algorithms and search engines, which reward website rank according to its domain authority and quality of content.
And unlike social media, through email, you can easily point your prospects back to your website and other important content, since emails make it easy for content creators to include links, develop strong copy, and include powerful call-to-actions.
In fact, by nurturing your prospects through email, you can facilitate a more personal relationship with those individuals that want to hear from you the most. By giving away some of your most helpful content for free, you will build authority, trust, and competence in the eyes of your prospects and will have the capacity to create a more "personal" relationship with them by targeting and segmenting your email list so that your message aligns to their stage in your sales funnel.
---
#4 Institute free consultations and trials
The power of sampling a product or a service before you buy is priceless. It lets the customer understand what they will buy and helps businesses save headaches by not dealing with frequent returns. It also helps both parties – customers and businesses – understand if they are the right fit for each other. All in all, free consultations and trials give a taste of what a business has to offer that will help warm leads lower the last of their hesitation to becoming loyal customers.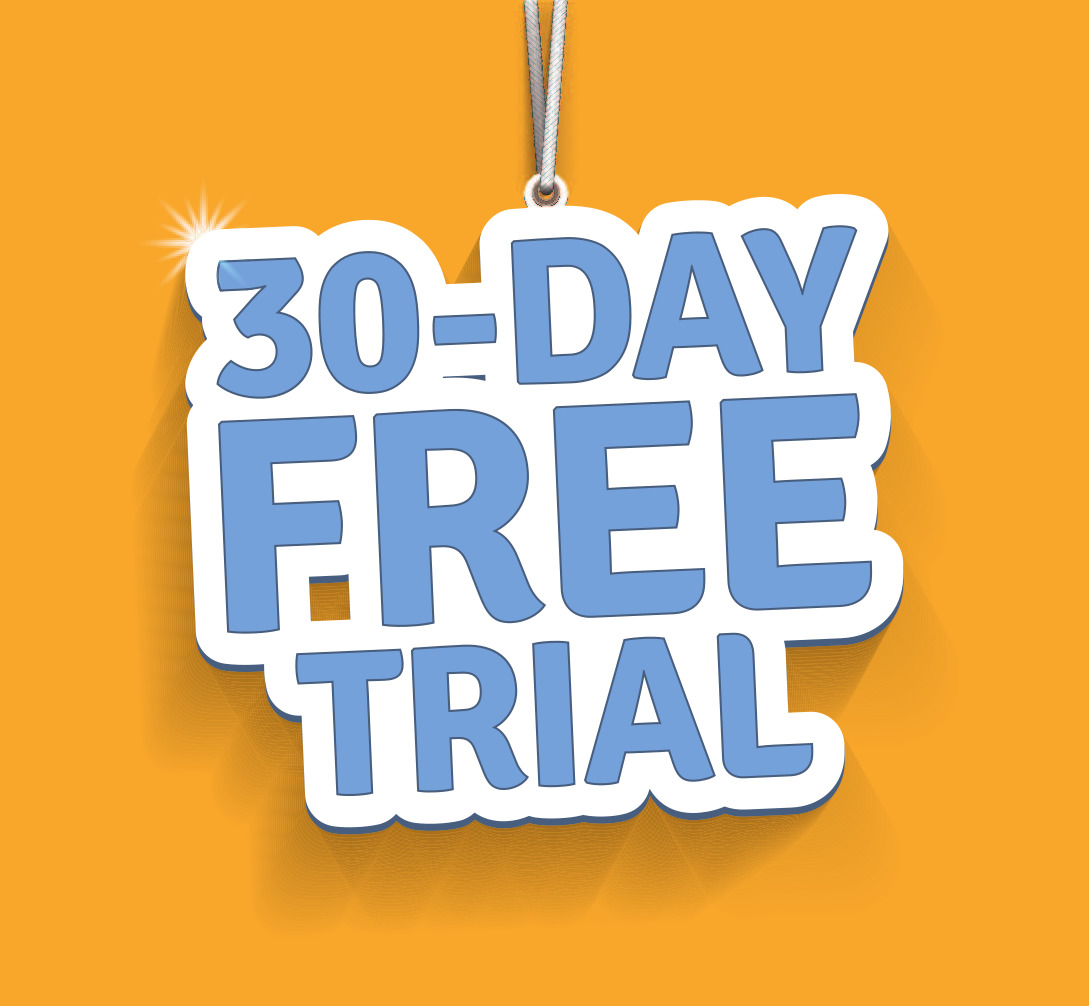 In fact, most potential buyers have skepticism about the quality and type of value they will receive from businesses, especially new brands that they've never tested. This is why offering free trials of your service or product will minimize that risk exponentially and encourage your leads to take the next step.
Consultations and free trials best work with one-on-one services that are personalized to each client as well as high ticket products and services that demand resources and time from customers.
According to Marketing Charts, the average customer conversion rate from a free trial is 66% (2 out of 3) for B2B businesses and 56.8% for B2C businesses. This is an enormous advantage, given that the average conversion rates from a website alone (depending on the industry) average anywhere between 2 and 5%.
---
#5 Send out newsletters with free advice and content
"Email has an ability many channels don't: creating valuable, personal touches – at scale." – David Newman
The primary goal of building an email list is to have the capacity to talk to your target audience directly. In fact, email marketing has some of the best prospects to customer conversion rates out of any other form of digital marketing.
Newsletters are a wonderful way to disseminate unique information to your audience that can nurture their relationship with your brand. From blog summaries, to hero's journey stories of how you helped yourself and others overcome the pain-point your business solves, to tips and advice that come from personal experience, your email campaigns and newsletters are a personal way to integrate generosity and your unique personality toward building a community of loyal leads and customers. In addition, they can be easily shared with others in your email list's community!
Barilliance reports that between years of 2016 and 2021, the average conversion rate for email marketing was 16.7 percent. Given that most leads on an email list are warm (since they decided to exchange their personal email for your free content), they are the best leads a business has and should be prioritized through generosity, care for your customer needs, and helpful nurturance more than any other leads, including social media leads.
When it comes to generosity marketing, your email list should be a top priority and the best tool for relationship and sales growth.
---
How to Build Trust in Marketing
Inevitably, building target audience trust with website content takes time. It involves proving that you walk the talk and that your skills and expertise add value to customers.
To showcase trust, there are a few elements you should make sure your prospects can see and feel when they interact with your brand's marketing:
Include social proof, case studies, and reviews
Create a blog that provides information that is very different from what is offered in your niche and that educates, delights, or entertains
Make sure that all of your copy is free from typos and grammar mistakes
Ensure that your long-form copy is well-researched and cited
According to Neil Patel, 90% of users find custom content useful; this means that understanding what your prospects (your buyer persona) want to know about is quite important
Be consistent in your content creation and answer your audiences' questions and concerns in a timely manner
Have a solid return policy that makes it easy for your customers to take a risk with your services and products
Ensure that all of your content is "on brand," meaning that you have style guidelines in place that are consistent across all channels
Now that you've leveraged generosity marketing to become more trustworthy, it is time to optimize your content for authority and greater appeal! To do so, ensure that your content exudes your tone, voice, personal input, and valid research and support. If your audience senses that your content is cookie-cutter and is bland like most other content in your niche, you will lose a chance to truly delight leads and make your brand memorable. That is why studying the content of your competitors can give you a solid understanding of what you can do to be different and stand out.
Marketing should always be more about strategy and less about execution. Understanding your ideal customers, their desires and problems, as well as how they interact with your content can help you come up with a content marketing strategy that speaks directly to them. Speaking directly to your customers in a way that shows that you understand them (or even have been them) will go a long way to help you gain credibility. This is key and will save you plenty of resources and time as you immerse yourself in content creation.
And remember, studying the performance, engagement, and interaction of your content can help you make it better and more targeted. A/B testing, experimentation, and other techniques that help you understand how your content performs can have a great impact on how you decide to change your strategy for greater return on your investment.
---
The ROI of Generosity Marketing
Because of its sheer nature of intangibility, generosity marketing is hard to measure by normal digital marketing analytics and tools. It is simply a part of a brand's identity that permeates all of its services, products, communications, and relationships. That being said, the effects of generosity marketing over time have a concrete ROI that propels brands to popular awareness through positive public relations and word-of-mouth support.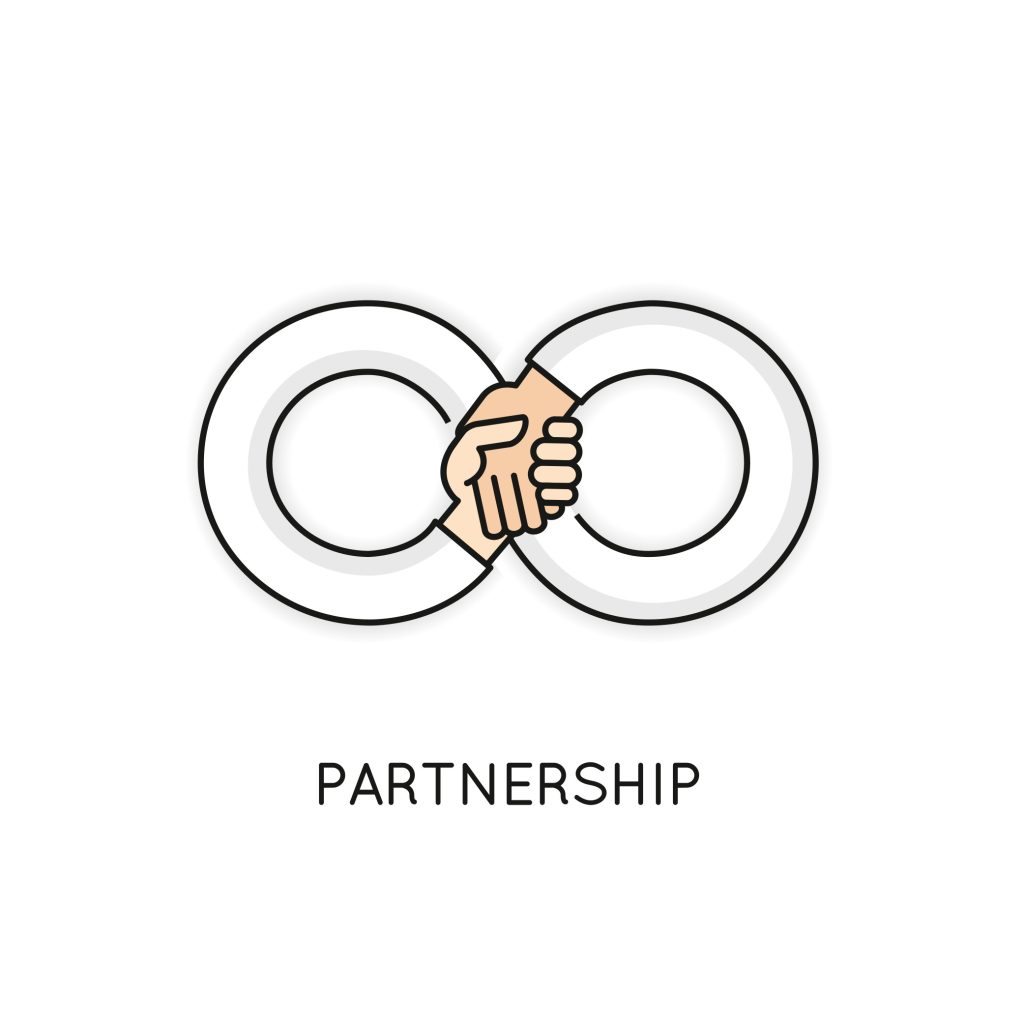 According to Go Beyond Profit, executives report that some of most common ROIs of generosity marketing include employee retention and culture, customer loyalty, and brand enhancement.
The following are some other incredible generosity marketing ROIs that you can expect by being more generous as a brand:
Receiving reviews in exchange for free content. One way to do this is to hold a give-away where you offer a free consultation, service, or product to a winner for an honest review exchange. These reviews will not only bolster your credibility, but will help you secure more business over time.
When people trust you, they will be more inclined to lower their defenses and buy from you. By being "other-centric," as opposed to self-centered, you'll send a signal that you care about your customers and community, which will lead to better conversions. And the higher your service or product price-tag, the more important it would be to build trust and credibility with your prospects.
By being recommended by others through word-of-mouth, you lower your cost per lead and your overall marketing spend. By ensuring your happy customers are ambassadors of your brand, you can continue to attract warm leads without enormous marketing expenditures.
Generosity is attractive, and the media appreciates a good story of a brand that gives back. By being generous, you can easily receive local accolades, positive PR, and grow your network of connections that could lead to faster business growth.
By being generous to your own employees and partners, you can increase employee morale and satisfaction, which can lead to attracting strong candidates for years to come.
---
Final Thoughts on the Importance of Generosity Marketing
So, does generosity marketing matter in business? Yes, absolutely! Since consumer trust has declined for all brands due to the impersonal nature of online business, increasing scams, and oversaturation of businesses popping out in every niche, it is more important than ever to signal trust, expertise, and credibility through generosity.
Inevitably, generosity is a force that makes good brands great and distinguishes cookie-cutter businesses from the truly exceptional ones. Generosity marketing creates a buzz and helps generate attention, word-of-mouth recommendations, and high employee morale.
By applying the principles of generosity marketing to your business, you can take your business to the next level in every way. And unlike the short-term successes of various digital marketing strategies, generosity marketing with content is one of the most effective, long-term, and evergreen marketing approaches that will help businesses become extraordinary in the 2020s!
---