SEO
SEO or Social Media: 5 Key Differences and How to Choose the Right Marketing Approach for Your Business
Both social media and SEO have their place when it comes to achieving business growth objectives. But how do you know if you should invest in SEO or social media marketing? Although both approaches to marketing can be powerful, they inevitably have very different objectives and can be successfully applied at different growth stages of a business.
SEO is inevitably concerned with achieving organic search rankings so a business can be more easily found by leads looking for what it has to offer. It is a long-term sales strategy that focuses on creating educational content that nurtures leads by providing value, showcasing authority, and building trust.
Social media, on the other hand, is more-so concerned with brand awareness and increasing engagement with existing and new followers. Its objectives are brand recognition and relationship-building, which will translate to greater trust, loyalty, and persuasiveness when it comes to selling new services and products.
Which platform to prioritize all depends on your long-term marketing objectives. If sales and revenue growth are a priority, choosing SEO is your best bet! However, if you've been a profitable business for some time and are looking to build greater customer trust and loyalty, social media will probably be the better option.
Inevitably, knowing where you're heading by revisiting or revising your marketing plan and thinking of the steps you need to get there will show you exactly which marketing approach is best for you. Below, I will break down the key differences between SEO or social media marketing and how to evaluate the best marketing ROI for your business.
---
Difference #1: SEO is Performed on Your Website, Whereas Social Media Is Conducted on Other Platforms (and why it matters)
Inevitably, SEO's ownership is all yours as long as you have your website, whereas social media is conducted on platforms whose protocols and restrictions are out of your control. This means that when you use your website, no other entity has control over what information you share with the world, whereas social media moderators can always decide to block your messages or de-platform you altogether if they decide that your content does not align with their regulations.
This is an increasingly worrisome possibility for business owners or brand managers whose topics are niche, avant-garde, or controversial. Today, more than ever, posting something even innocent could hurt your brand and damage the following that you've built over the years. Worse yet, if your channels get de-platformed from social media, you have no way to reach out to the loyal followers who chose to follow you for years.
On the other hand, your own website allows you to capture emails from those interested in hearing from you – the most promising way to reach your leads directly. It will also provide you with the ability to nurture your audiences on your own terms and business guidelines. Best yet, all the content you post will stay on your own website, which means that it will be able to be found by individuals for years to come, especially if you really prioritize SEO.
Overall, every business owner should understand the power of content ownership and the impact of content controversy.
---
Difference #2: The Length and Objective of Content
While social media content is concerned with emotional appeal and quick, memorable, and authoritative snippets to stop users from scrolling and encourage time spent on interaction, SEO content is "long-form" and is designed to appeal to the search engine algorithm in its structure, keyword usage, and layout.
While posting unique and valuable content on both platforms is key, how users interact with the platform and the content is quite different. When users interact with social media, their intent is to be entertained, inspired, or to find new brands and products/services. According to Sprout Social, 74% of individuals use social media to make purchasing decisions. But ultimately, commercial conversions truly depend on the nature of the social media platform.
Deliver to these social media user intentions, and you'll be popular!, SEO's objective is similar but even more direct. Given that 93% of online activity starts with search engines, SEO optimizes websites and content to get right in front of those that are looking for the information and services/products offered and provide them with the information they need to make a purchasing decision.
And since over 91% of websites don't get any organic search traffic, there is a large opportunity for businesses to utilize search engines for greater visibility and greater business outcomes.
The frequency and content posting consistency is also important for both social media and SEO, however, the shelf life of content that is created varies. Although social media posts are stored in their respective hashtag categories in the social media platform universe, the posts are buried and pushed down in visibility with time and the popularity of newer posts that are categorized under the same hashtags.
The chances of social media posts being rediscovered depend on the prevalence of a hashtag's usage by the collective (the more people post with that hashtag, the chances are lower that the content will be seen after days or weeks of being posted). As for SEO, the time has less to do with content discoverability. Rather, it is the difficulty of the keyword over time and the quality of content created by the competition!
The good part about SEO is that you can always optimize and revise your content further, which will give your content a boost in rankings and more visibility (irrespective of time).
Overall, social media content is more concerned with nurturing relationships with followers and building an online community (and through that trust, entices individuals to choose your brand over competition), whereas SEO content is designed for the end-goal of educating potential buyers for commercial intent purposes.
---
Difference #3: Audience
When it comes to both search engines and social media platforms, users are looking for information and value from the content to help them research, learn, feel entertained or inspired, or make a purchasing decision. But more so than simple curiosity, studies find that most audiences on both social media and search engines do have a commercial intent – either to discover new brands and products, to compare businesses before buying, or to find exactly what they've been searching for.
However, most social media platforms want to keep users on their platform and make it harder for audiences to navigate from the platform to the business's website. On the other hand, search engines are designed precisely for that purpose. Once the search query is generated, users can choose to interact with businesses directly. This is exactly why it is not only easier to convert leads to customers with SEO but there are fewer factors that stand in between a user's search intent and a business' service or product.
Another big difference is the demographic distribution of social media users versus individuals that seek information solely on search engines. For example, Pinterest is known to have a heavily female-dominated demographic with high commercial intent, with more than a third of its users between the ages of 50-64; on the other hand, over half of Instagram's users are under 34 years of age and both genders are represented pretty equally.
In addition, LinkedIn audiences are older, educated, career-oriented, and more financially established than on any other platform, while two-thirds of Tik Tok audiences are under 34 and looking to be entertained. Facebook is one of the largest social media platforms with almost 3 billion active monthly users and half of the users are male, with most users coming outside of the US and Canada.
Finally, YouTube comes closest to functioning like traditional search engines, as it works exactly like a video search engine that nurtures audiences with information to establish brand authority and a following.
In comparison, 93% of all web traffic is conducted via search engines by all demographics, meaning it is easier to target various demographics and achieve greater traffic outcomes with search engine content than it is with a singular social media platform.
---
Difference #4: Time and Resources
Social media and SEO strategies have vastly different time frames of execution and demand different expectations when it comes to generating a return on investment. While a social media strategy is more straightforward with building a user persona and creating regular content that speaks to that avatar, an SEO strategy demands many moving parts that are separate but related, such as content creation, link building, and technical optimization.
And while both strategies are incremental and will show growth and momentum over time, SEO has a greater time and resource demand simply because of the manual labor it takes to strategize, write, and optimize content for a website, in addition to creating links and eliminating technical SEO errors.
Given SEO's complexity and steep technical understanding, most businesses opt to hire a digital agency to help them with all the steps in the process. Hiring content writers, technical SEO experts and link builders is ultimately a large expense. But compared to hiring a social media manager, there isn't much of a difference in overall cost.
Similarly, social media demands a constant presence to be effective in building a community and engaging with one's audience, which takes time. But, since social media content has a short shelf-life compared to SEO's evergreen intent and doesn't have to be as optimized as SEO content to compete with competitors, it is quicker to create with fewer technicalities involved. It simply has to speak to its audience and use the right hashtags to reach new potential followers.
Compared to SEO, social media is also easier to learn, master, and execute, and a business is able to understand its approach, reach, and engagement levels faster because of the quick turn around time of social media content. Inevitably, this can help a business understand its audience's preferences faster and enable greater pivoting, testing, and revising of its content strategy to achieve its desired goals.
When it comes to SEO, this process takes a long time, given that rankings and search visibility only kick in in direct proportion to content quality, optimization, and the strength of a business' link-building profile. Likewise, engagement is harder to measure with SEO, although metrics such as bounce rates and time spent on each page are telling signs of preference.
The best way that businesses can utilize SEO for engagement is to create a lead magnet, or a valuable freebie that is sent to leads in an exchange for their email, and nurture their relationship with interested audiences through email.
Overall, SEO and social media marketing may demand equal resource investment, depending on your business size and marketing needs. However, in terms of time, SEO will demand a much greater investment not only to create valuable content but to keep up with ongoing technical issues and building up greater website authority.
Inevitably, to truly understand one's progress with SEO is also a long process, especially considering the age of the domain, its authority, and the difficulty of its keyword content strategy. It may take a good 6 months to a year to truly understand the trajectory of SEO analytics, user behavior, and which content performs the best.
To conclude, social media is relatively steady and speedy in its growth and engagement levels over time and requires constant content updates and responsiveness. On the other hand, SEO's investment may not show any progress for months but with regular efforts on all fronts, all the upfront investments can breed momentum and ROI for years to come with a mostly hands-off approach once much of the content is created.
---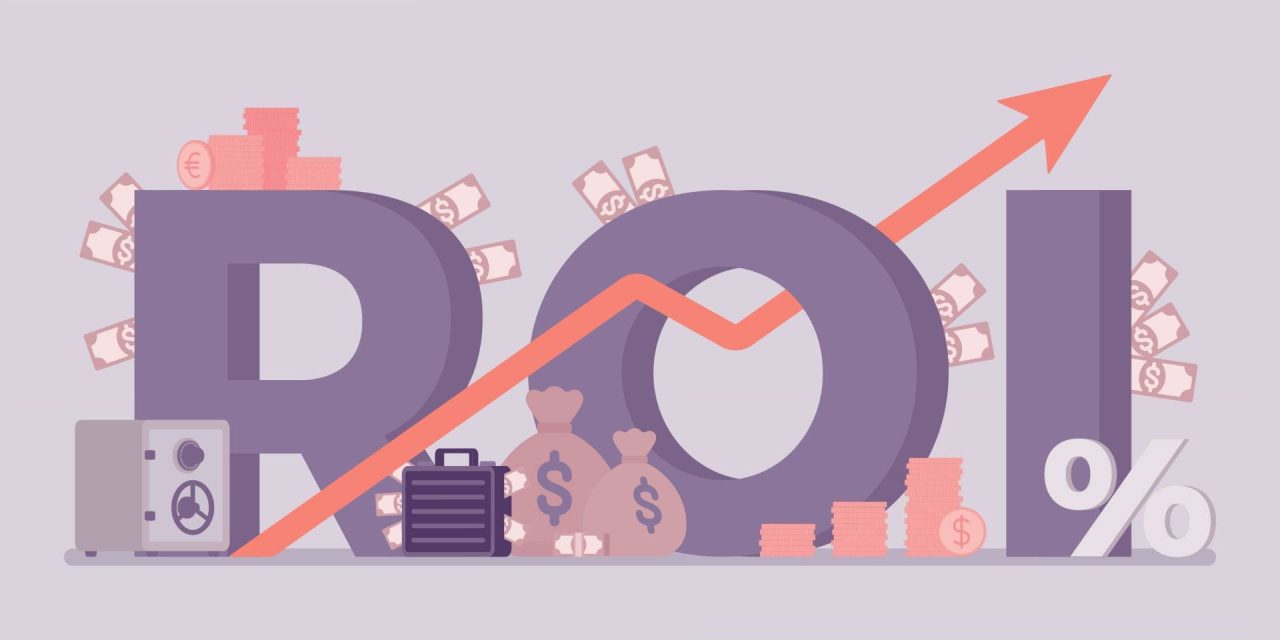 Difference #5: Return on Investment
Frankly, calculating social media marketing ROI is much harder than it is for SEO. While analytics can tell us a lot about user engagement, preferences, and actions, they cannot measure lead brand awareness and loyalty that can have a positive impact on conventions and customer purchasing power over time.
Ironically enough, this is actually social media's greatest marketing power! What it can tell us is the number of clicks generated from a post's call to action to a landing page that leads to a certain offer. That is the most concrete metric that businesses can use to evaluate the ROI of their social media marketing efforts.
Other ways that "signal" performance include engagement levels such as post likes, comments, and shares, which showcase the popularity of specific content that the audience prefers more so over other content. In turn, this signals a big clue to businesses about which content should be created more often to attract higher levels of engagement, follows, and sales conversions.
In terms of measuring social media ROI, it really all depends on the goals of the business. Is it to increase the number of followers (brand awareness) or form sign-ups? Is it to increase sales? To know that you're heading in the right direction with your social media marketing strategy, you should have a plan for your social media growth trajectory and benchmarks for ROI success.
When it comes to SEO, measuring ROI is also contingent on the business goals. Is it to increase traffic to the site tenfold? Is it to get more people on a mailing list? Or are you looking to increase sales by 30%? It is paramount to know what your goals are and which key metrics you'll be analyzing to ensure that your goals are on the right track.
Overall, in terms of sales, the average SEO ROI across industries is about 400% – so about $4 for every $1 invested. Since over 90% of search engine queries worldwide are conducted on Google, it is definitely advantageous for every business to be found by leads looking for what they have to offer. Undoubtedly, for businesses that have a strong search engine presence, approximately 40% of business revenue comes from organic search.
That is a great return on investment, but your unique ROI will truly depend on the popularity of your product or service, seasonality and purchasing trends, your niche, and other factors that may impact the desirability of your offer on the market.
---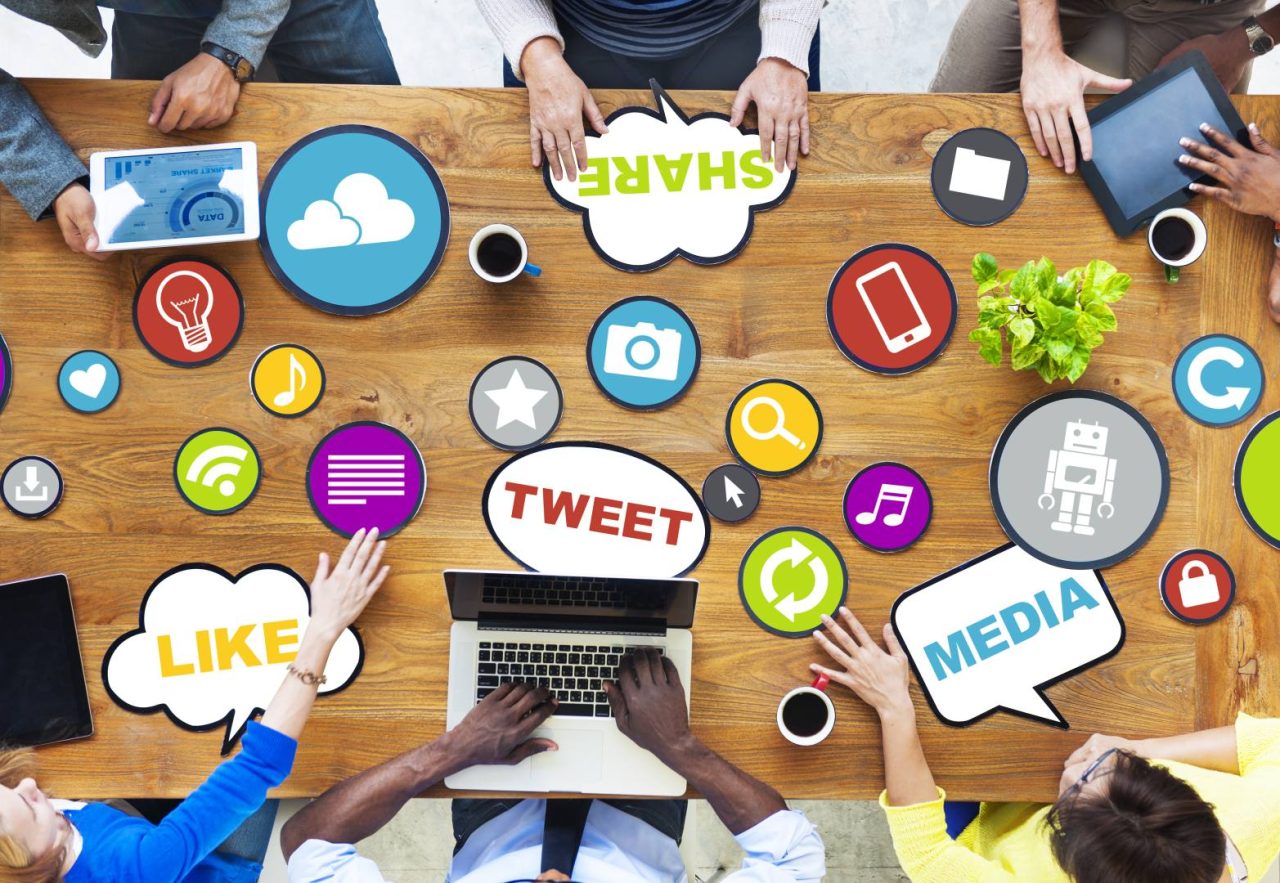 Top Benefits of Social Media Marketing
The main benefit of social media is developing long-term relationships with potential customers that are based on establishing trust, authority, and empathy. By using unique content and offering informational value to its audience, a business is able to cultivate its brand awareness and distinguish itself from competitors.
In essence, social media humanizes a brand and nurtures brand loyalty, which has a long-term effect on buyer choices and preferences. It likewise enables businesses to partner with influencers that can help their ideas, products, or services go viral to reach new audiences and generating more sales! In fact, 49% percent of consumers look to influencers for product and service recommendations.
Here are other top benefits of social media marketing that will help elevate your business to the next level:
Lowered advertising costs
Ability to generate more reviews that you can utilize for your overall marketing strategy
Direct access to loyal leads and customers
A unique insight into the needs of your potential customers (which will help you target the right leads by speaking to their pain points)
Enables you to speak about the benefits and quality of your services and products (and lower the purchasing resistance barrier)
You can easily measure engagement outcomes with your brand in real-time and adjust your content strategy accordingly
Turning your customers into ambassadors
Using paid ads for brand discoverability, more followers, and greater sales
And if you need a bit more help with honing in on your social media strategy with expert advice, check out a few of our resources:
Should I Be Using Every Social Media Platform?
Social Media is an Online Dating Profile for Your B2B Company
---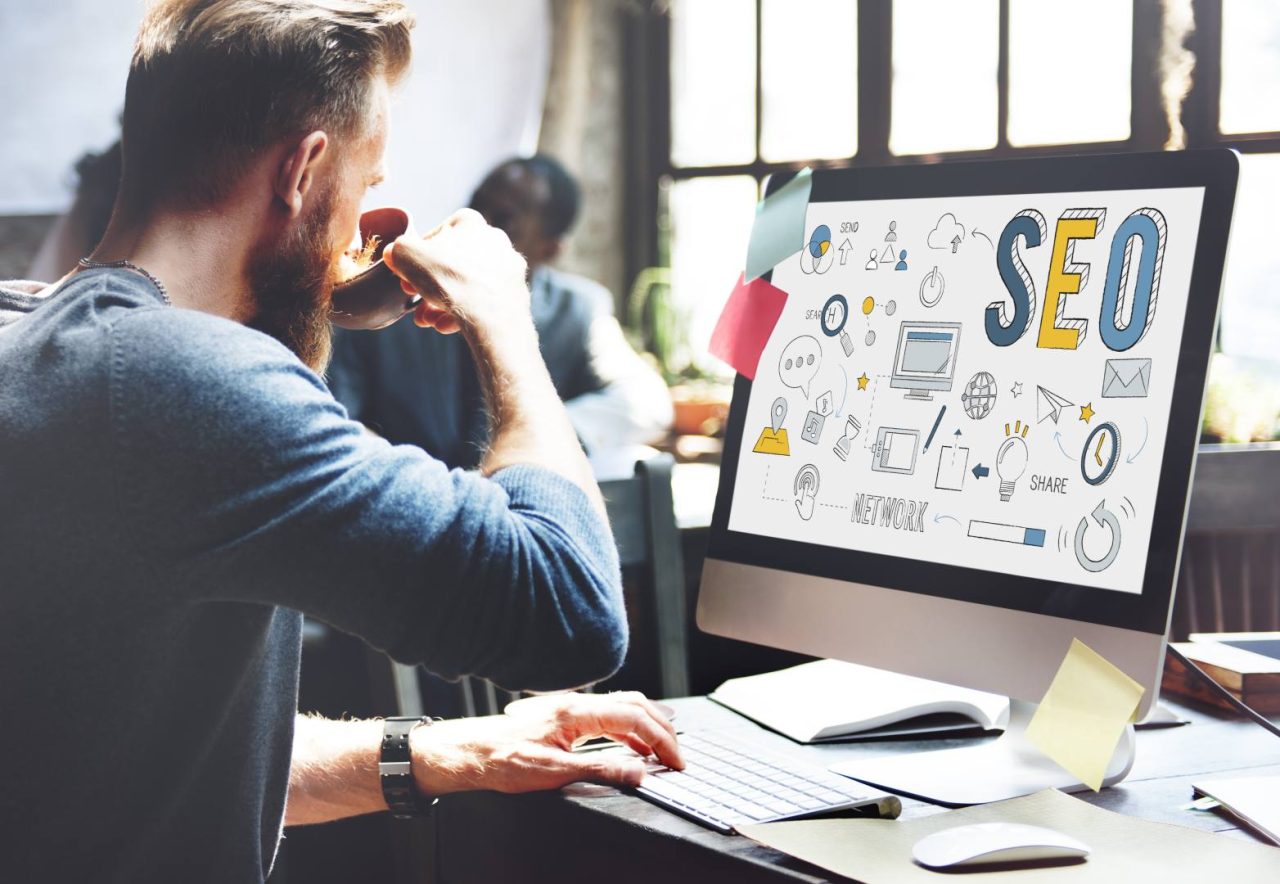 Top Benefits of SEO Marketing
The biggest benefit of SEO is its direct ability to appear in front of those already looking for information and solutions to their inquiries or problems. That means that a business doesn't have to interrupt potential customers through paid ads and other forms of guerilla marketing. With SEO, leads find you because they are looking for what you have to offer.
Another benefit of SEO is that leads directly interact with your website, which enables you to understand their behavior and conversion rates. It also gives you the opportunity to persuade them why you are the best guide to help them solve their internal pain points. They also have easier access to your products and services and can directly connect with you by getting on your email list or finding your social media channels.
All in all, SEO has the potential to drive high traffic to your website and with its initial investment, works day and night to generate leads without further hands-on involvement. No matter when a lead searches for what you can offer, SEO ensures that you show up on search engines daily, weekly, monthly, and yearly!
Investing in SEO likewise has the ability to strengthen your local presence and to help you stand out from competitors by providing better educational content, user experience, and outranking them. SEO likewise boosts your credibility and trust through valuable, long-form content and showcases your industry knowledge to potential customers.
Other top benefits of SEO marketing include:
A strong foundational investment that generates traffic, leads, and sales for years to come
Helping your website achieve greater domain authority and be seen as a trusted source in the industry
More social media followers through website nurturing
Ability to generate a sizable email list that offers direct and more targeted communication with interested leads and customers than social media
Owning high-quality long-form content that can be shared on social media and other platforms
Generating more qualified leads than any other marketing strategy
A long-term marketing strategy that is measurable
Here are a few more helpful resources to guide you on the SEO path to success:
The 10 Most Common Misconceptions About SEO (and why SEO is worth it!)
8 Expert SEO Tips to Improve Your Website in 2022
---
Our Verdict: SEO or Social Media?
When it comes to choosing SEO or social media, it truly depends on the goals of your business and which marketing strategy will help you meet your growth and ROI goals. By getting clear about the intangible and tangible milestones you'd like your marketing strategy to accomplish within a certain time frame, you'll have a better understanding of the steps you'll need to take to get there.
In general, if your goal with your marketing strategy is to increase sales, search engines are more aligned toward commercial intent than social media! Inevitably, most social media platforms don't send visitors to your site to make that coveted sales transaction because their engineered purpose is to keep users on the platform. But, what it can do very well is build a community based on trust and loyalty that can inevitably lead to sales over time.
As you got to learn, both social media and SEO are very effective marketing strategies, and we recommend that you prioritize them both! However, if you are a new business, to set a strong foundation for your lead generation long-term, we advise that you start with SEO, and when you start growing your traffic, then branch out into social media.
One major reason for this is that SEO is a long-term strategy that demands a sizable time and resource investment to reap ROI benefits. However, it is one of the most important marketing strategies for businesses when it comes to passive sales on their website.
Using building a house as an analogy to a business's online success, SEO is akin to building the infrastructure that will keep the house sturdy and valuable for years to come, while social media is the interior decoration that helps personalize the home to all that come over!
And irrespective of whether you are currently zoning in on SEO or social media, if you need a bit more help with creating and executing on your marketing strategy, our award-winning digital marketing agency in Chicago can help you generate more leads and meet your ROI goals! 
---