Marketing
9 Reasons To Use Linkedin Advertising For Your Business in 2023
Today it seems like wherever you go, look, or click there are ads waiting for you. Businesses around the world rely on online ads to help their business succeed. There are many different platforms that your business can choose from, but some are better than others. The most important ad networks for b2b sales like manufacturing and CPG companies? Linkedin. Today, we get into the 9 reasons to use Linkedin advertising for your business in 2022.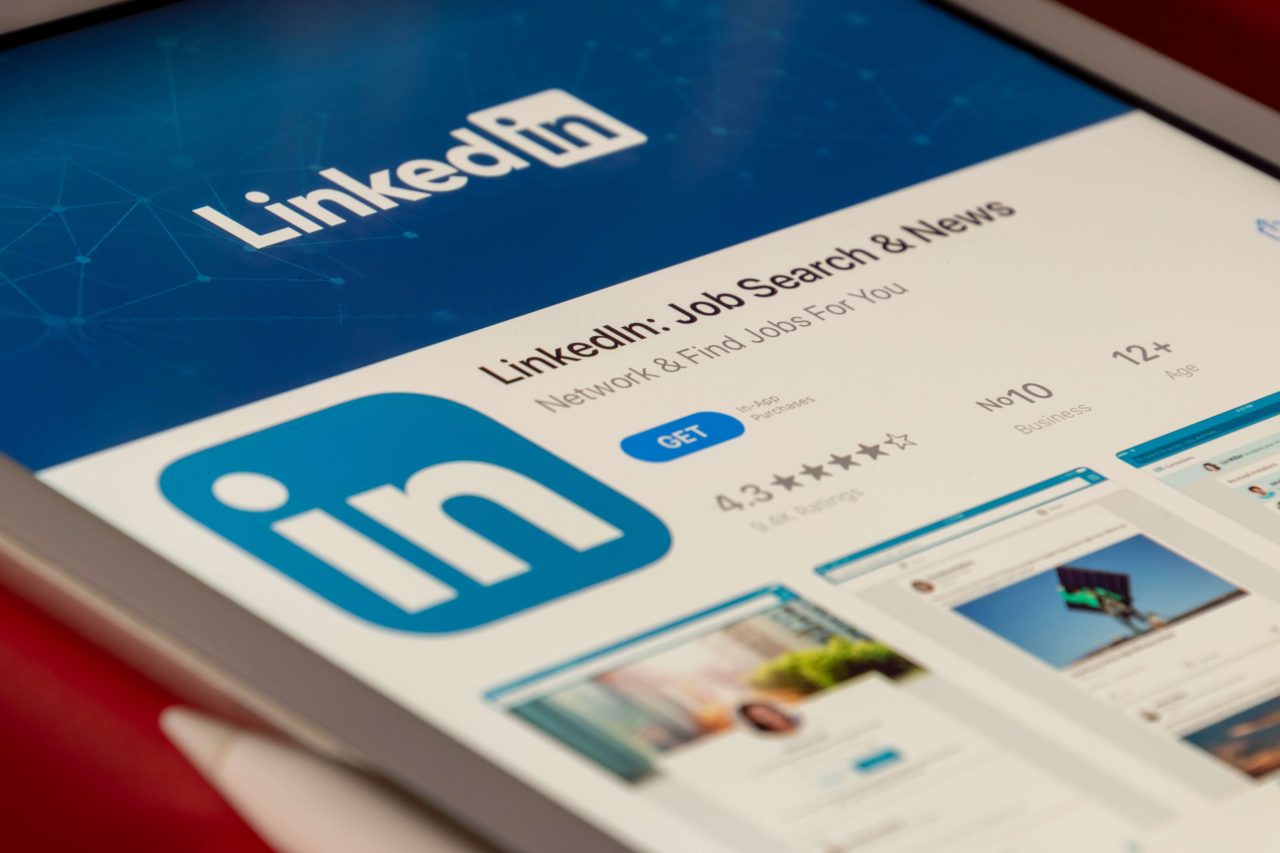 The company Linkedin has come a long way since it began. Linkedin was launched in its co-founder Reid Hoffman's living room in 2002. It officially launched later, on May 5, 2003. It quickly grew into the leading global professional network and was acquired by Microsoft in December 2016. While it has evolved over the years, it has continued to be the place where professionals gather to share tips, insights, and opportunities.
Since Linkedin is so specialized in terms of its users and user behavior, it presents a unique opportunity for business advertising. With millions of professional Linkedin users, advertisements on the platform are much more likely to reach decision-makers and important business leaders than other social platform advertising. Here's why your business should be using Linkedin advertising.
Why Should Businesses Use Linkedin Advertising?
Linkedin has recognized the value of its network as an advertising platform and has created a platform-specific advertising tool for its users. Campaign Manager is the advertising platform that Linkedin offers its users. Due to its unique value proposition, Linkedin advertising is one of the most valuable advertising tools for many businesses. Here's a deeper look at some of the main reasons your business should use Linkedin advertising this year.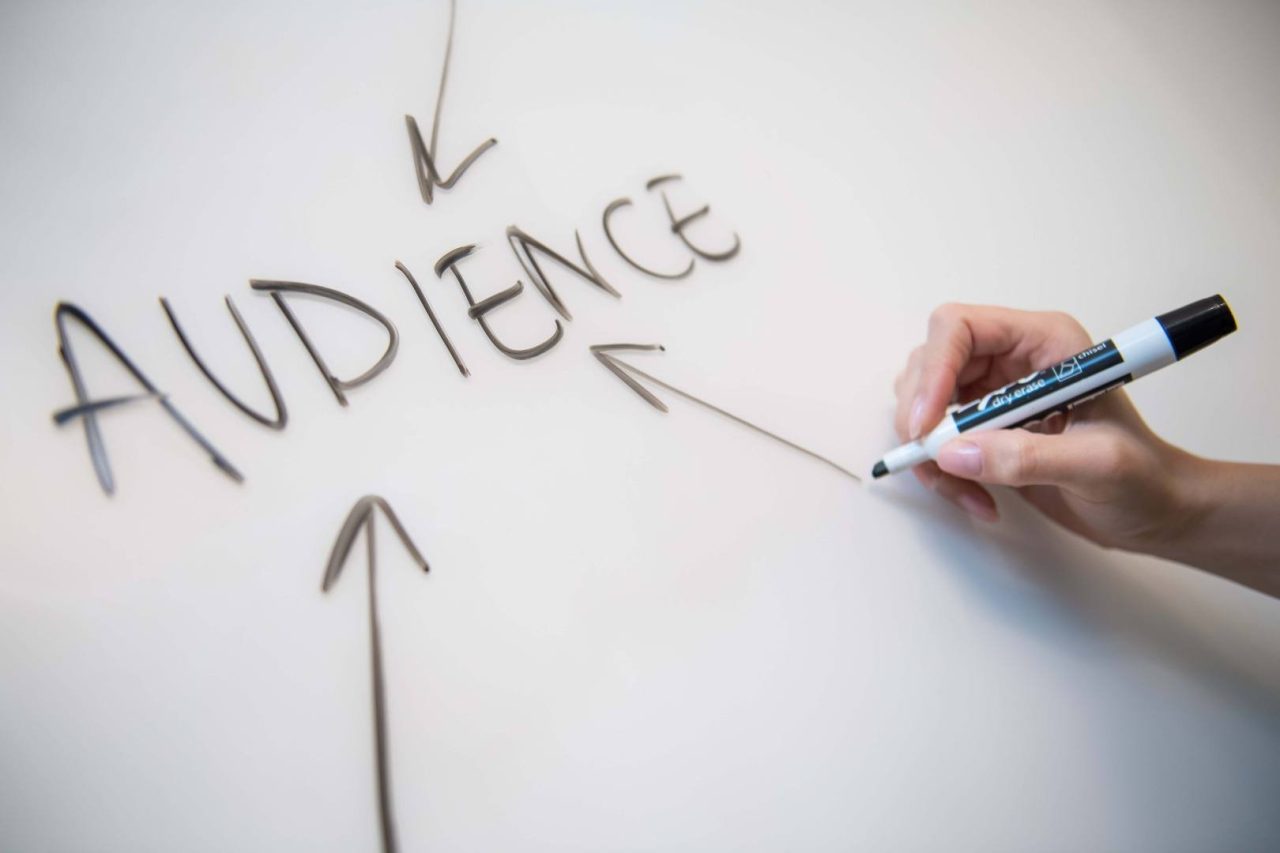 Linkedin's Ad Audience
As we just mentioned, Linkedin is home to millions of professionals around the world. Statista reports that Linkedin had over 64 million users in 2021 and is expected to reach nearly 67 million users in 2022. This guarantees a huge audience of professional decision-makers for thousands and thousands of organizations.
It doesn't matter what industry you are in or looking to break into, there are decision-making users on Linkedin. Linkedin is the go-to professional network and continues to grow in popularity.
How to Improve LinkedIn Ads Audiences with an Optimal Range
Keep in mind you don't want your potential audience size too large. Linkedin ad experts recommend that you refine your audience to improve performance. The suggested optimal range for a Linkedin advertising campaign audience is 50,000 to 500,000 people. Over your campaign's lifetime, you can reduce the audience to make it more targeted and increase its quality. The smaller the campaign budget, the smaller you will want your audience to be.
How to Target Job Titles on Linkedin Ad Campaign
That's right, you can refine your LinkedIn advertising campaigns to target specific job titles. While there are millions of qualified users, that doesn't mean all of them are your target audience. Fortunately, LinkedIn advertising makes it easy to refine your ad targeting to focus on the job titles most important to your business.
Job titles are just one of the many characteristics you can select from under the audience section. Click the edit icon, select the plus icon, and get started typing the job titles important to your ad campaign.
Once you've selected your job titles to target, Linkedin provides an estimated audience reach. This is helpful because it allows you to see how large, or small, your new target audience is. You can then refine your campaign's targeted titles to grow or shrink your audience based on your campaign goals.
What if you don't know all the job titles you should be targeting?
Linkedin advertising even goes one step further by suggesting closely related job titles for your entry. This helpful feature allows you to brainstorm and capture all the relevant job titles for your ad campaign. You can add up to about 100 job titles per campaign, which is typically more than enough! If you find yourself over that number, you might want to refine your campaigns a bit.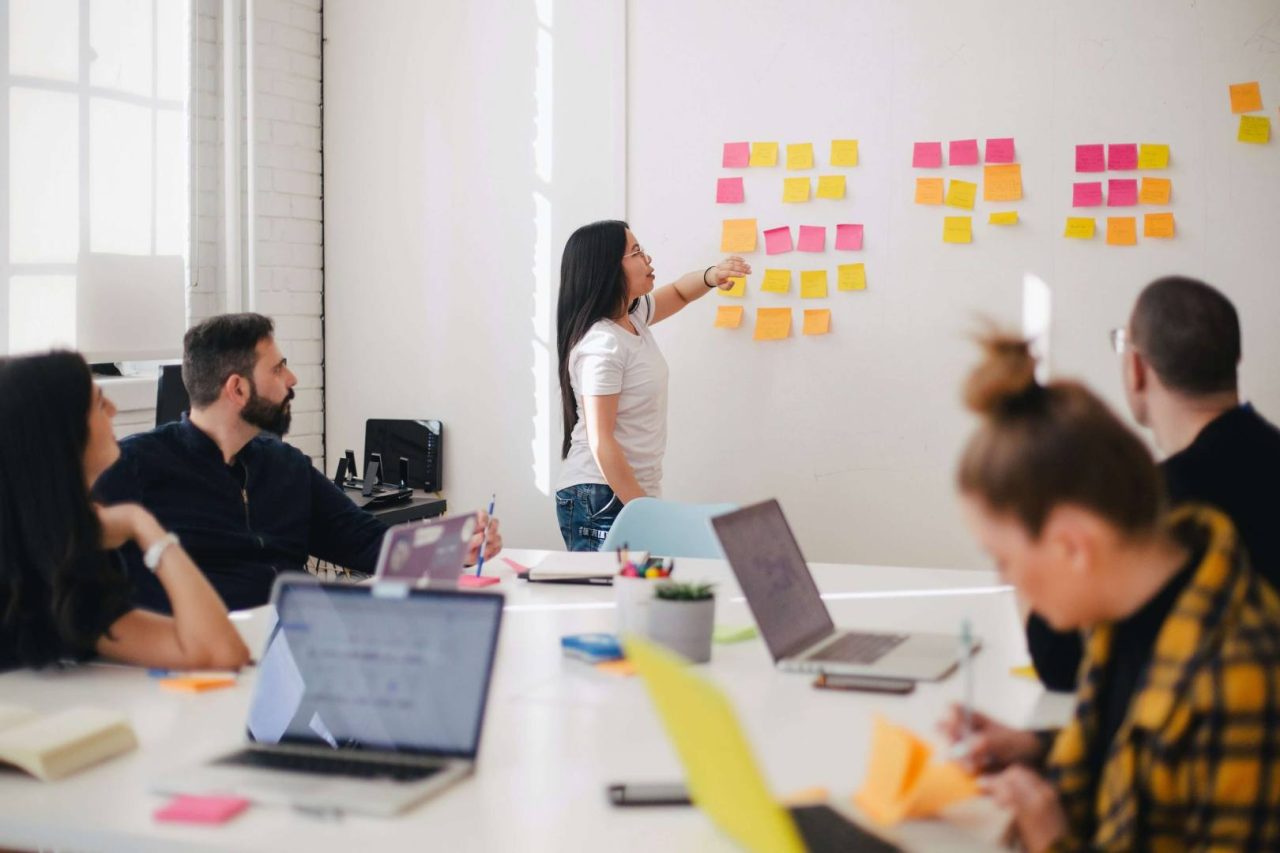 Target Ads by Location, Organization, Industry, and Education with Linkedin
Targeting your ideal job titles is one great way to refine your campaign target demographic, but Linkedin provides several additional layers of targeting. Each of these help refines your campaign, even more, ensuring that your campaign budget goes further.
To get started with targeting additional attributes for your Linkedin ads, click on your ad campaign, select edit, and then select the target audience section. Navigate to the attribute section that you want to edit, like location or organization, and select the plus icon.
A search bar should appear where you can type any audience attributes you're interested in. Linkedin also provides related categories and attributes that help you target your ads even more. Once you've selected the attributes, don't forget to scroll down and hit save on your Linkedin audience targeting!
How to Target Linkedin Ads by Location
First, we highly recommend targeting by location. Even if you want to target the entire global market we'd suggest creating additional campaigns for each country, or continent you want to target. This helps keep your ads focused and will help you better measure results which can lead to more impactful adjustments to your ad campaigns down the road.
It's the first selection option under your audience category. Hit the edit icon and a search bar appears where you are able to type your target locations.
How to Target Industries with Linkedin
If you know the industry that you want to target with your ad campaign you can include this as well! When targeting numerous industries with Linkedin advertising, we also suggest breaking these apart into closely related industries for each of your campaigns. Targeting too many industries at once can hurt the campaign's performance.
Target Skill or Education on Linkedin Ads
You can also refine your campaign targeting by education and skills too. Only looking to target individuals with an MBA? Set your education targeting and you can do just that!
How to Target Linkedin Ads by Organization
Finally, and perhaps one of the most useful layers of audience refinement is the ability to target by organization name. That means if you have specific organizations in mind as business partners, they can be added to the campaign.
For each of the target audience attributes, whether it's job title or location, you can also exclude these from your campaign. Is there a state or country with laws that make it difficult for you to do business? You can quickly and easily exclude them during campaign set-up, or go back later and edit the campaign using the instructions above.
Excluding specific attributes can be as important as inclusion when creating a high-performing targeted Linkedin ad campaign.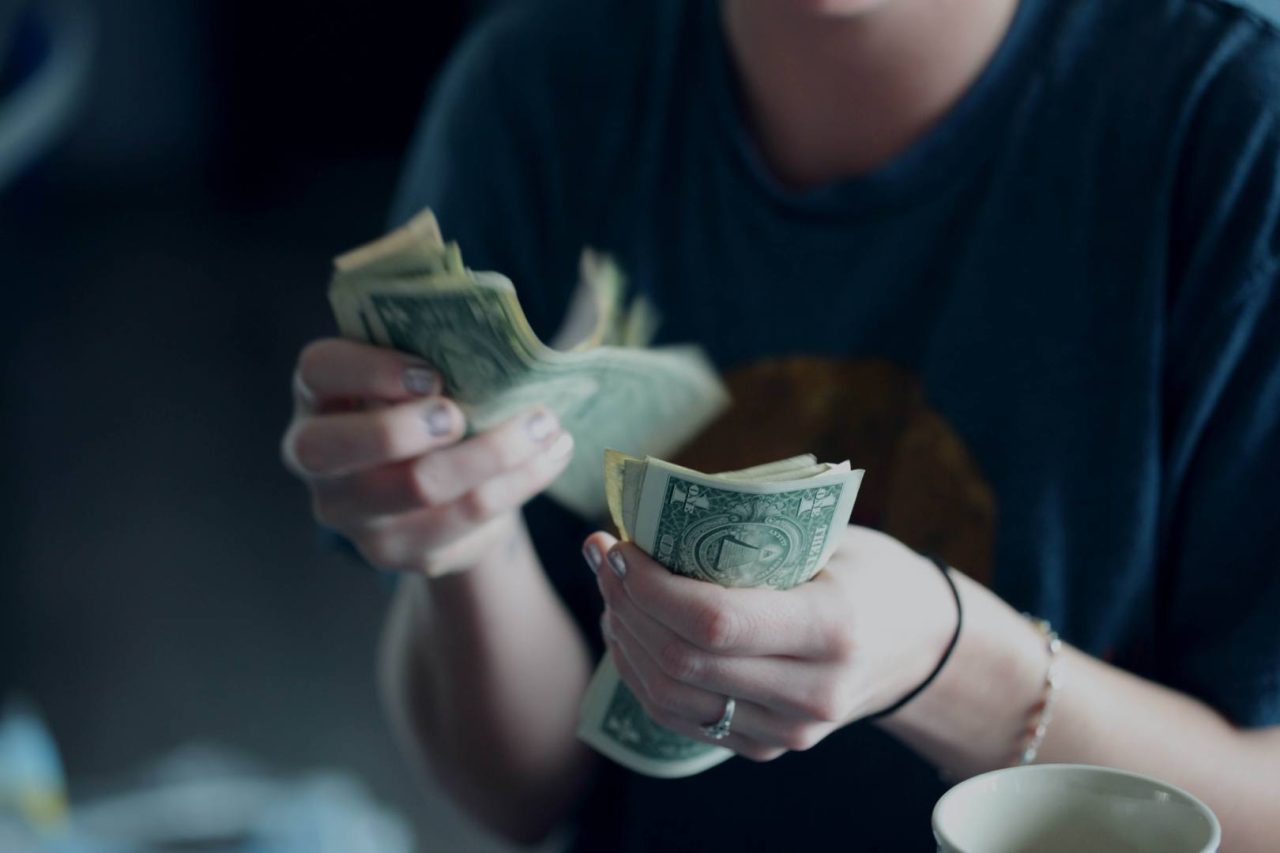 Setting Up Easy Campaign Budgeting on Linkedin Advertising
When it comes to setting up your campaign budgets and overall duration, Linkedin makes it relatively quick and easy.
First, determine how long you want your Linkedin advertising campaign to run. Keep in mind, that the first couple of months will likely need continuous adjustments and setup, which means ads won't be running at peak performance.
Set a Daily Ad Budget
If you aren't sure how long that's okay too. Setting start and end dates aren't required. If you aren't setting a campaign duration it will be even more important to determine your campaign's daily budget. That's the amount that your business is comfortable spending each day. Linkedin does set minimum budgets at $10 a day, so be prepared to spend more than that. It's not recommended to set your campaign at the minimum budget range because it will limit its performance.
It's also important to note that Linkedin mentions in the fine print that your ads can spend up to 50% more than the daily budget. So if you are budget conscious, you'll want to set a lifetime budget for the overall campaign budget to prevent overspending.
Set a Lifetime Campaign Budget
When you set a start and end campaign date, it's called a lifetime budget. However, be sure to monitor your ads to make sure that your budget isn't completely used up at the beginning of your campaign. To prevent overspending with a daily budget, and spending the entire budget early in the campaign lifetime, we recommend using both a lifetime and a daily budget.
Choose Your Bidding Strategy
The last step is choosing your bidding strategy for your campaign. Linkedin will recommend automated bidding and that's fine to get started. In our experience, start your ads with automated bidding, and after the first 2 weeks adjust your campaign to manual bidding if the bid prices are too high. Linkedin also has a minimum for each bid you manually set.
By manually adjusting your bidding you can help keep the average bid price lower.
How to Choose the Right Type of Ads for a Linkedin Advertising Campaign
Once you've determined your audience, set up your budget, and selected your bidding strategy, it's time to choose the right style of ads for your campaign. There are several different options so it ultimately depends on what you're promoting for the campaign. Choose from the following:
Single Image Ad
Carousel Image Ad
Video Ad
Text Ad
Spotlight Ad
Message Ad
Conversation Ad

If you are advertising specific products then you might want to choose the carousel image ad format which allows you to show multiple items within a single ad. Or, if you are advertising your services you could choose a video ad format to highlight the service, or take it one step further and include customer testimonials.
Since video engagement continues to grow we'd recommend including video content with all of your Linkedin advertising campaigns to increase interaction with your target audience.
Create Multiple Ads for Each Linkedin Advertising Campaign
Think of it like the ball toss at a carnival, the more throws you have the more chances you have to hit the target. The same is true for your Linkedin advertising campaign.
By creating multiple ads with different imagery, copy, and Call-to-actions(CTAs) you increase the likelihood of success for one of your ads performing well. Choose different ad styles to improve each ad campaign, that way you have an ad style to appeal to the majority of users.
Keep adding and editing your ads based on their performance and you'll soon hone in on the strategies that deliver success for you.
Choose Your Best Performing Content
One great thing about Linkedin advertising is that it stores the content you have used for past campaigns. If you have run campaigns in the past and had particular ads or content that performed well, you can try to duplicate this success by using the content again.
You don't need to worry about re-uploading or downloading the content again. Once you get to the ads step, just select the content library button and choose the pieces of content that you want for the campaign.
One of the additional helpful layers for determining which content resonates with your audience is by monitoring the Linkedin reactions to your ad content.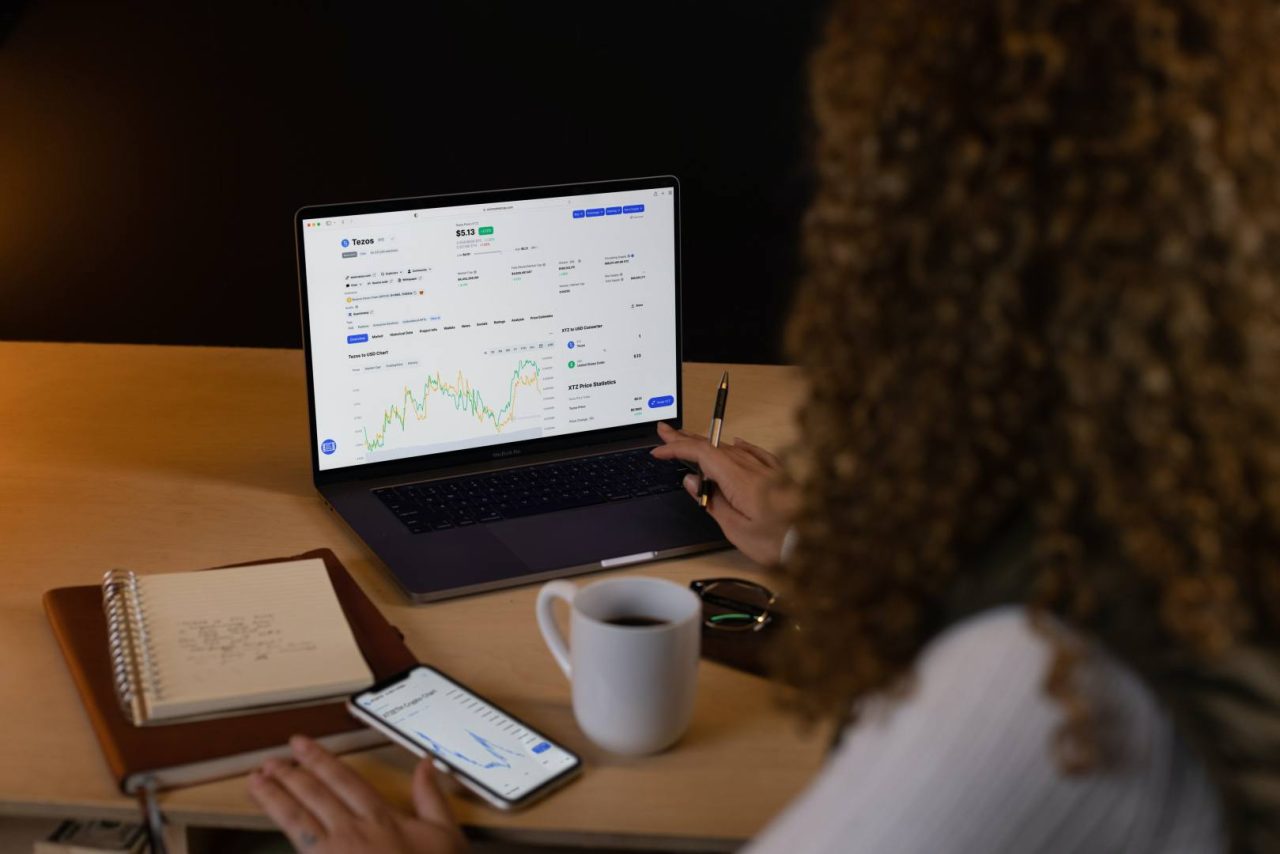 Users can "react" to your ad content and even leave their feedback or tag others in the comments. Gauge these reactions to better understand how your ad content is performing with your audience.
We offer more expert insight about Linkedin reactions in our popular blog; What Linkedin Reactions Mean for Users and Businesses.
Edit Linkedin Ad Campaigns as Needed
As with most ad platforms, Linkedin's Campaign Manager makes it easy for you to adjust your campaign as needed. Simply go to the campaign manager, select your campaign, and select edit.
This is ideal because as your campaign progresses you can adjust your audience, create more ads or remove low-performing ads, and even adjust your campaign budget. To craft a high-performing campaign, you're most likely going to need to do a lot of editing to your campaign each week.
Your campaign adjustment decisions should be based on the analytics that your campaign is reporting, which brings us to our final reason.
Analyze Your Linkedin Campaign Analytics
With your Linkedin advertising campaigns, it's easy to review your performance analytics data. Once you log into the campaign manager dashboard you can easily see your campaigns with a variety of metrics pre-listed. The key metrics you should focus on are:
Status
Spent
Impressions
Clicks
Average CTR
Average CPC
Conversions
From this dashboard, you can quickly review the status of your campaign to make sure it's still active and track how much you've spent. It also shows your key performing metrics like your impressions, clicks, and conversions which indicate how well your campaign is performing.
You can also apply various filters to change the view, such as specific time ranges or to view engagement on Linkedin. While this is great to evaluate overall campaign health, it doesn't give you all the insights you should be reviewing on your campaign.
By clicking into your campaign you can see these metrics for each individual ad within the campaign. With this view, you can easily determine which ads are driving engagement, and what ads aren't. Analyze this data to determine the tweaks your campaign needs to improve overall performance.
Choose Linkedin Advertising Experts to Manage Your Campaign
As you can see, there are many reasons why your business needs to be using a Linkedin advertising campaign. Your Linkedin ads campaign can be more targeted than a Google ads campaign and offers easy access to helpful performance data.
With Linkedin advertising, your business can target your specific target demographic and be confident that your ads are reaching the decision-makers they need to. However, there are many steps needed to set up your Linkedin campaign correctly, and requires a lot of initial attention to optimizing your campaign's performance.
If you aren't feeling confident about setting up your Linkedin advertising campaign, don't worry! There are many experts in Linkedin advertising that would be happy to do it for you. PPC ad management experts understand Linkedin advertising best practices and will optimize your campaign for maximum results through the careful setup and continuous monitoring.
---