Marketing
3 Essential Marketing Funnel Stages That Delight and Convert Leads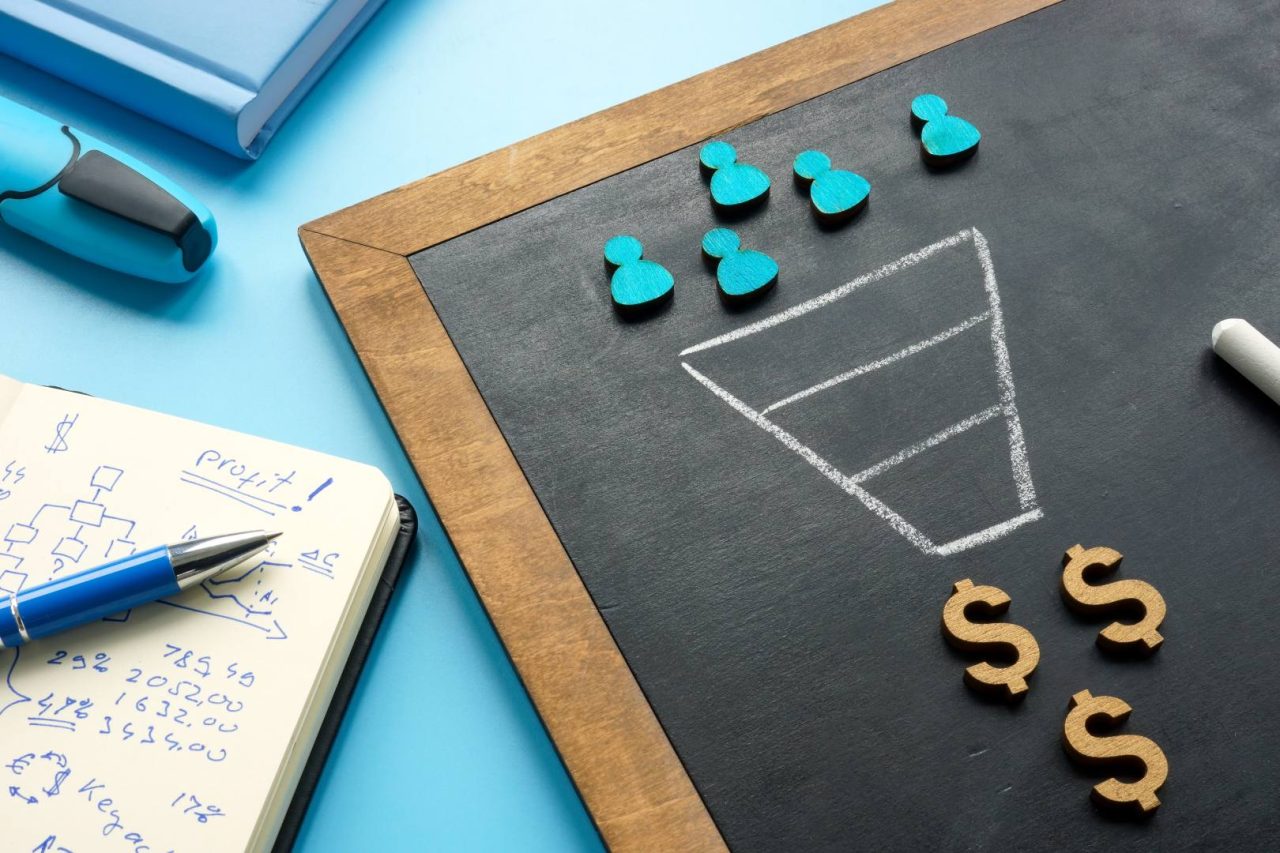 What Are Marketing Funnels?
Marketing funnels are marketing stages that prospective leads enter as they interact with a business. It is the process of converting leads at different stages of their customer journey to customers. Depending on their intent and interest leads either entertain one of the following stages: curiosity, interest(consideration stage), or buying stage.
Since prospects will have a different relationship with a business they encounter based on their needs and their trust level, a business can choose to strategize how it deals with these levels of interest by targeting leads at different stages of their customer journey.
By understanding that not everyone is ready to buy when first interacting with its brand, a business can create marketing collateral – or marketing funnel stages – that appeals to leads at their level of interest in order to lower their defenses to taking action and nurture their interest further.
This can be done in many ways, most notably through unique, insightful content, newsletters, email nurturing, promotions, and free consultations.
As a business, by understanding the power of marketing funnels, you can better segment your audience and target and speak to all of your leads at their specific level of interest.
Some examples of marketing funnels include:
When purchasing one service or a plan, a business can include an upgrade plan at the checkout that costs just a bit more. This is called "an upsell" and works very well for purchase-ready leads.
Using a pop-up or a lead magnet freebie to capture lead magnet emails.
Offering different tiers of products or services for purchase.
Being generous through free trials and consultations.
Adding real images to a website that personalizes the brand and shows it in real-time.
Providing a free webinar that would capture emails and help leads get more familiar with a brand and its services.
---
The Main Marketing Funnel Stages Explained
The curiosity, interest, and customer stages can further be broken down into the following process of a prospect's interaction with a brand:
Awareness
Interest
Consideration
Intent
Evaluation
Purchase
In marketing, this process of getting aware of a brand to becoming a customer is further characterized as TOFU, MOFU, and BOFU – or top of the funnel, middle of the funnel, and bottom of the funnel.
TOFU is the first stage of the sales funnel when individuals first become familiar with a brand by finding it on search engines or social media. MOFU is the second stage of familiarity when leads become more interested in a brand through information, free trials, or webinars. It is the "dating" stage between the prospective customer and a business. Finally, BOFU is the commitment stage when a prospect feels ready to partner with a business through a purchase and brand loyalty.
Every stage involves further curiosity that drives a lead to learn, trust, delight, and align further with a brand. This means that a business should "date" their potential customer in a manner they would a romantic partner. Since getting to the marriage stage (commitment) takes time and requires plenty of knowledge and experience with the other, the same can be said for the process of converting leads into customers.
Many businesses try to skip the stages of nurturing potential leads' interest by being too focused on the commitment stage (or the buyer stage), which leads to many missed opportunities to connect with leads and show them why they are the right guide to help them meet their needs on their hero's journey of life.
Did you know that it takes potential customers eight points of interaction with a business before they consider making a purchase? This means a business should foremost be in the business of delighting and nurturing its prospects and not focusing on sales, which is the side-effect of customer-centric branding.
This means you have to have a number of interactions with your leads to get them to see you as an authority and to trust you enough to purchase from you. So how can you delight your prospects and get them to choose you over your competitors? Simply put: by having high-quality content and information to share with them.
By providing unique content that is helpful and that wows your target audience with personalized images, infographics, and home-made videos, your audience will not only find you more readily on search engines (through SEO optimization and quality of content), but they will also see you as someone that is on a caring mission to help and do so with integrity and generosity. Being generous with your information and advice is a precedent to gaining happy, loyal customers who become advocates of your brand.
Here are just a few reasons why you should focus on content to win prospects at all marketing funnel stages:
Approximately 70% of individuals would rather get information about a company or learn something from an article or blog post rather than from a traditional ad. (Demand Metric)
71% of B2B buyers stated they reviewed a blog post while on their buying journey. (Demand Gen Report)
32% of consumers look at a brand's social media presence before checking out its website. (Animoto)
Podcasts were cited by 64% of B2B respondents as valuable content in the initial stages of the buying journey, right behind infographics at 76%. (Demand Gen Report)
87% of consumers desire to see more video content from brands. (Hubspot)
When asked how they would most like to learn about a new product, over two-thirds (68%) of consumers stated that a short video would be best, way ahead of text-based articles (15%), infographics (4%), presentations and pitches (4%), and ebooks and manuals (3%). (Wyzowl)
Small businesses with blogs get 126% more leads than small businesses without one. (Content Marketing Institute)
Indeed, content marketing is the most powerful means brands have to convert their leads into customers. Research by Kapost shows that per every dollar, content marketing produces 3 times more leads than any other marketing strategy. Essentially, multi-media content creation and effective copywriting are the two of the most important tools in the sales funnel creation repertoire.
To get started on your content creation journey, think of all the questions and concerns your prospects have when it comes to your services and products and answer all of them in a credible and personable way with your website copy. Be clear with your messaging and show why you are the best brand to meet your customers' needs by highlighting the "why" and "how" of your business.
Then, create videos, social media content, and blog articles on topics that your audience wants to know about by researching the most popular content and search phrases in your niche. By researching your competitors and doing what they do best even better in terms of content, you'll be light years away with your messaging and user experience.
Finally, think of how your leads will interact with your content and make the experience exceptional. Ensure you have a call to action in every piece of your content that reminds prospects to "keep reading", to "download your free guide", or to "check out" your services. Also, don't forget to make your content interesting enough for visitors to stick around and learn more about you.
The more opportunity your website, social media channels, and email campaigns provide for your leads to connect with you, the more effective will your marketing sales funnel strategy be in converting visitors to leads and customers.
---
How to Build a Marketing Funnel
Building effective marketing funnels stems from knowing your audience inside and out. This means understanding all the demographic and lifestyle details of your ideal customer avatar and creating your messaging around that specific character that represents your main audience.
Ideally, you should always study your customer behavior patterns through analytics and engagement patterns. If you can't tell very much from them, the best course of action is to speak to your audience directly through anonymous polls, surveys, and social media/email prompts.
What you learn may not only surprise you, but can help you improve your messaging, services/products, and engagement strategy. Remember that building a connection with your audience is a two-way street and that all of your content should get the audience to learn more and engage with you!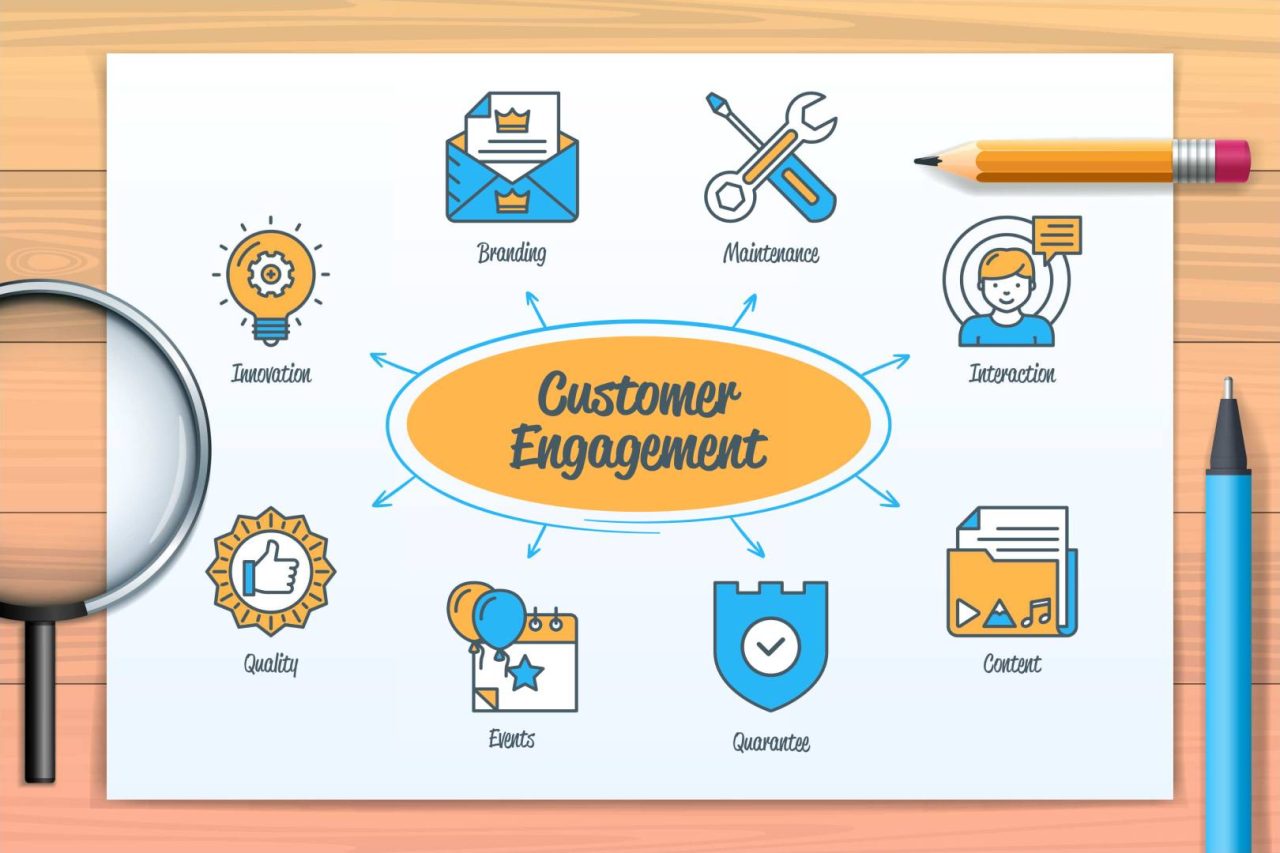 When putting together your marketing funnel stages strategy, there are main steps that you can take to build a winning marketing funnel.
The following are all the ingredients you'll need to delight your prospects with your unique brand experience:
Write content that is different from your competitors and that brings something new to the table; use your own personality and unique voice to deliver a message that is truly helpful and valuable to your visitors.
Don't be afraid to be controversial and opinionated; your brand reputation will be stronger when you exude your true values and principles and attract those that are truly attracted to your message. Watering down your message to try to talk to everyone will only cost you in the long run by not being punchy enough to attract the right leads. Instead, your message may fall on deaf ears.
Offer a way for individuals that are interested in your messaging, products, or services to keep in touch with you easily; you can do so most effectively through what is called a lead magnet, or a freebie that provides a form of "hook" content for leads' email addresses. If leads are compelled to hear from you by giving away their personal contact information, this means that they are truly interested in what you offer and can be labeled as "qualified leads" in the 'consideration' funnel stage of their buyer journey.
Include calls to action on all of your website pages, social media posts, and blog posts. Since you take plenty of time to create quality content, let it work for you by having your readers engage with your brand further. Effective calls to action increase clickthrough rates and sales growth levels significantly.
Find a great email automation tool that sends follow-up emails to leads that sign up for your lead magnet(s); these emails should include your lead magnet delivery and educate, delight, and share stories that can help leads empathize with your own journey and how it relates to your becoming a guide that helps them on theirs. Ensure that your emails don't feel like spam and that you space out the send frequency by a few days. Usually, 3-5 follow-up emails are adequate to nurture your leads and then offer a compelling reason to take action with your service or product. Remember not to be sales-ey in your initial emails and save the "ask" for the last few emails.
Once you have email sign-ups, monitor how users behave; certain users will never open your emails, while others will not only open them but will interact with them and engage with your calls to action; this will be a telling sign which leads are not interested and which leads are buyer-ready. The best way to segment them is to place them in designated categories according to their levels of interest so that your future lead campaigns can be created for each audience segment. That way, you can strategize your copy depending on the marketing funnel stage of your audience.
Once you have customers, there are several ways to nurture them so that they keep coming back and become loyal to your brand. Although this is the last stage of the buyer cycle, it is one of the most important funnel stages to get right. Since you are dealing with individuals that already like your brand, all you need to do is be generous with your customers and provide them with discounts, promotions, and helpful information that will solidify their exceptional experience with your brand.
As you can see, building a marketing funnel involves utilizing exceptional content to attract and delight potential leads and get them to take further action with you by providing them with a valuable "freebie" hook in exchange for their email address.
And then, in the "consideration" stage of your sales funnel, you'll have the opportunity to have direct contact with all your leads and talk to them specifically according to the level of interest they have for your brand and your offer. But don't stop there, nurture your customers, who are your best leads and sales generators, so that they continue to do business with your brand!
---
How to Attract Prospects Through a Marketing Funnel
Now that you know how to build a marketing funnel successfully, learning more about how to attract the right leads is key! Indeed, attracting the right prospects is best done through customer trends and keyphrase research which are the cornerstone of an effective website SEO strategy. By knowing what your ideal customers are searching for online, you can better strategize your content to meet those search quarry demands.
For example, if your business is a food product, you'd want to know what your ideal customers are searching for when it comes to its usage and preparation. You may want to search on Google to see what individuals most often ask about by sifting through queries and related searches.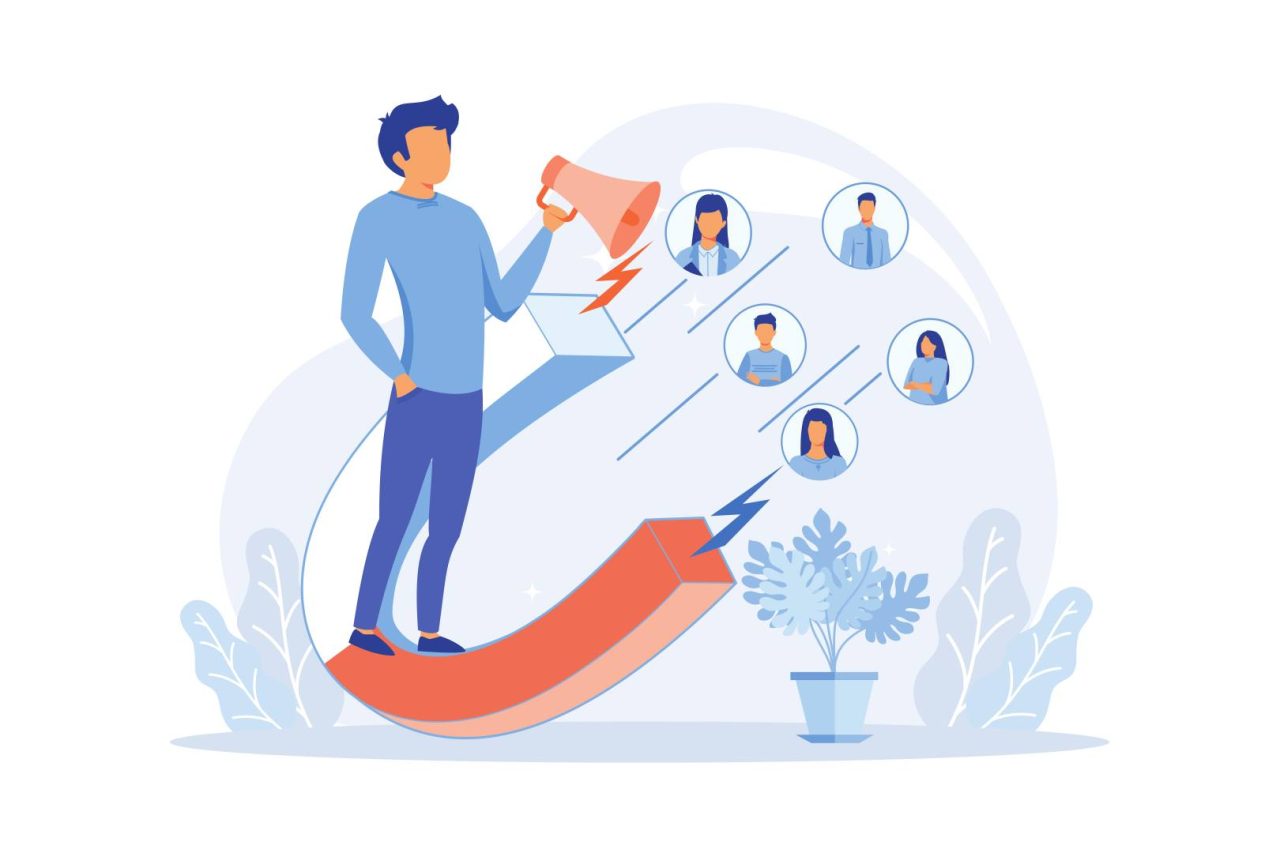 Another great way to figure out what your potential customers are looking for is to use Google Trends, a free tool by Google that lets users search for phrases to see how well they perform monthly in a specific location. This is incredibly advantageous when it comes to local businesses preparing for certain peak months (especially holidays and seasonal shifts) since it provides them with vital analytical information ahead of time to prepare content and marketing campaigns for periods of time that are most crucial for sales.
This research will inevitably show you the phrases and topics that your ideal audience is searching for and is vital for creating a content strategy for your blog, podcast, YouTube channel, and other social media platforms.
The next step would be to create content around these topics and to always time your most targeted content (holiday or seasonal content) to come out a few months before the set date. This is because it takes Google and other search engines some time to index the content and it may take even a bit more time for it to get traction. No wonder a planned content strategy and calendar are essential to attracting the right leads organically!
Did you know that 90% of all websites never receive any organic traffic from Google? That is why learning more about SEO and how to optimize your content for search engines is absolutely worthwhile. Even if you get a few things right, you'll be way ahead of other businesses that don't understand the power of organic discoverability with SEO.
Start with keyword research and then learn more about the power of content layout, including having short paragraphs, optimizing headings correctly, and including links to your own content as well as other publications as supporting material. Finally, make sure to submit your website's sitemap with Google through Google Console, which will alert its bots to crawl your website and make it available on Google search.
And once your content starts getting traffic, find a way to capture emails from interested leads so that you can nurture them for the long run or get them to take action with you! The more leads you start getting, the more opportunity there will be to create further sales funnels that align with your leads at every step of the buying journey.
---
How to Write Content for Sales Funnels
Depending on the content, knowing how to write sales copy is very advantageous! Copywriting is both an art and a science and knowing the ins and outs of how to write customer-centric copy takes some good writing chops that take into consideration how your ideal customer thinks and behaves. Then, you'll have to translate and customize this copy to the format of each platform's features. Likewise, writing for websites, ads, product descriptions, blog materials, and even social media requires knowing how to capture lead attention through a hook and curiosity.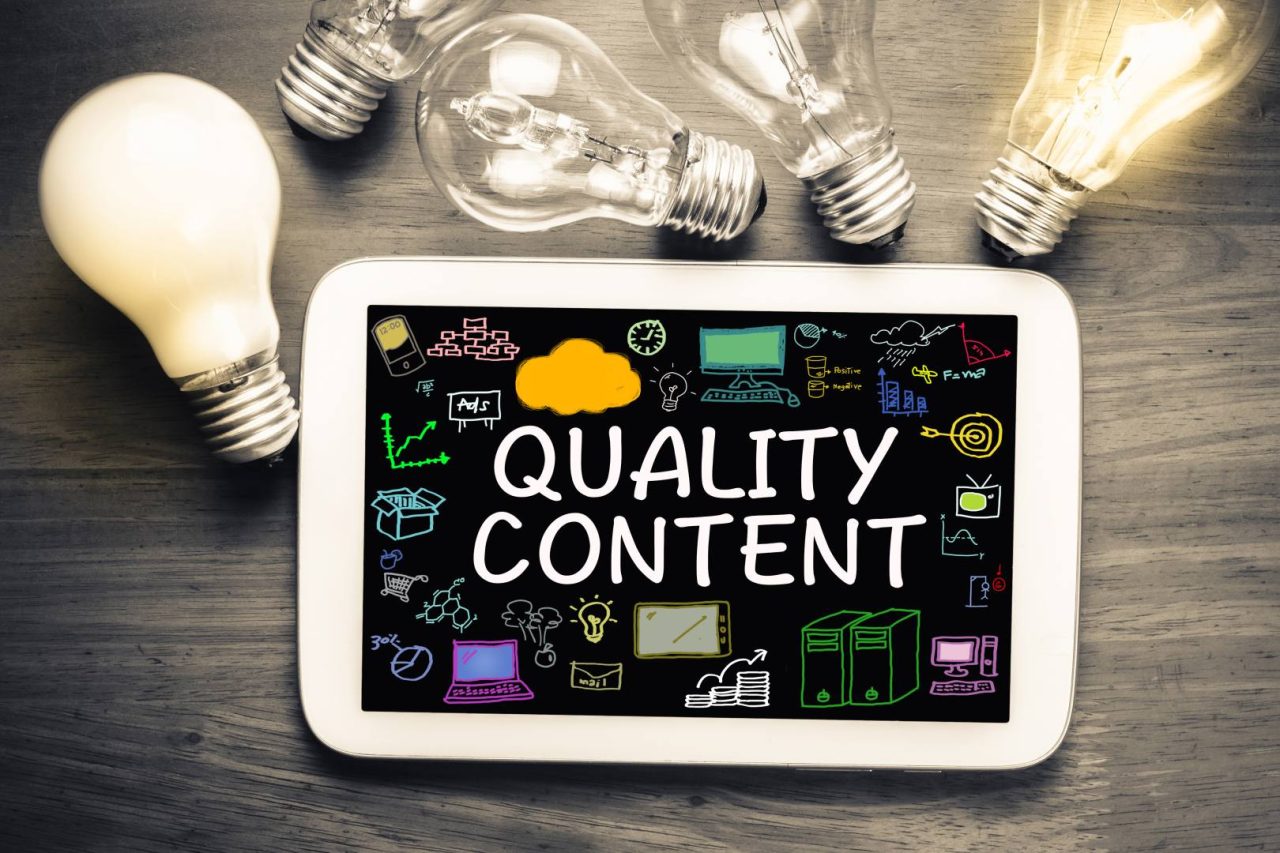 But copywriting doesn't end there. To understand how it performs in real-time, it is important to monitor copywriting performance and tweak it accordingly. The most advisable course of action is to A/B test your writing to see if certain changes make a difference in performance. This could be as simple as sending an email with one particular headline to 50% of your email list and sending the same email with another headline to the rest. Whichever email gets more opens can tell you a lot about which headlines most speak to your customers.
Writing content for sales funnels involves talking to the customer directly by using "you" and "your" pronouns and staying away from shining the light on yourself and your greatness. Try to turn all the "I" or "we" into "you" by making your language always focus on how every point you make is of service to the customer.
For example, if your customer service is an asset, you can change the sentence "we have such amazing customer service, that 90% percent of our clients come back to us simply because of it" to "our patrons found that their needs were met most thoroughly through our friendly customer service, which made them more loyal to the brand." As you can see, you can turn the same information into more customer-centric syntax that will come across more effectively to your audience. 
Always be clear in your messaging, think of all the benefits of your offer you can relate in your copy, and speak to the aspects of your offer that could cause hesitation, and you'll be on your way to becoming a copywriting aficionado!
---
The Importance of Using Marketing Funnels in Email Marketing
During the interest/consideration stage, prospects would like to learn more about a brand to ensure it offers exactly what they need. During this time, they're looking at authority signals more closely – the product features, the testimonials, the pros and cons, and the overall experience with the brand. This is the best time to delight MOFU interest leads and dispel any of their hesitations.
The most effective way to do so is to get close and personal with these prospects! Share your own personal journey with them and showcase why you have their best needs at heart. Everyone loves a good hero's journey story that relates to their own struggles, so don't be afraid to be authentic, emotionally charged, and relatable.
In this funnel stage of marketing, email campaigns are king! Once you can capture your prospects' emails, you will then be ready to send them valuable information, generous offers, and pitches to nurture their interest further. Email marketing is powerful because it is the only direct way you can talk to your target audience without using more general means of third-party platforms. It also allows you to monitor your email performance through email clicks, interaction, A/B testing, and more.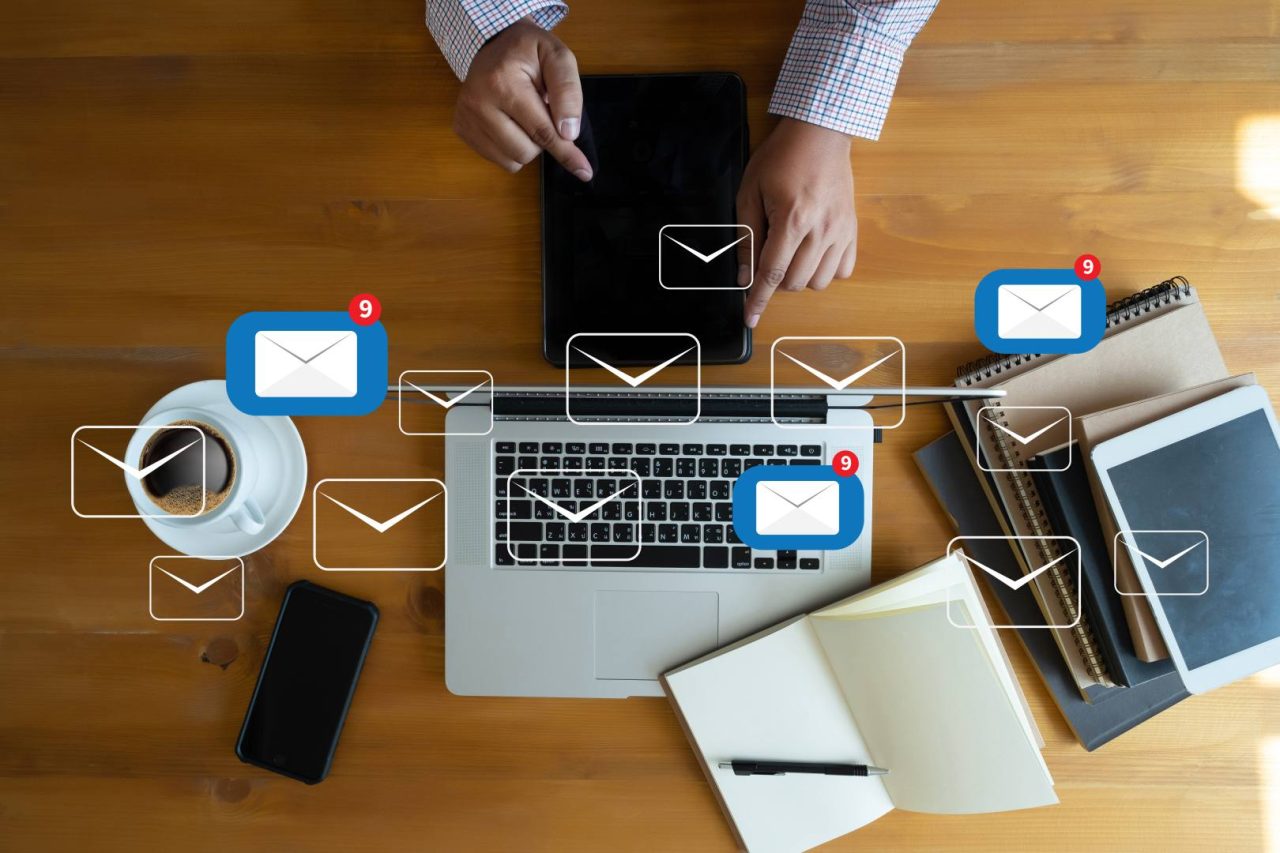 Another advantage of email marketing is that it provides you with the opportunity to get more personal and have a private "conversation" with your audience that is not as manageable on other platforms. It also allows you to monitor if your message is coming across successfully or not and to vet qualified leads from those that have lost interest (the unsubscribers). In an email, you also have the opportunity to customize your sales pitches and include unique calls to action to get your audience to take action in real-time.
The "email list" is worth gold in marketing, and building and sustaining it should be the goal of every business owner. Inevitably, it is a business's direct means of contact with leads that can easily turn into customers with time and is a source of the greatest sales potential.
---
Final Thoughts
Sales funnels are the most effective way to attract and segment audiences according to their interest level in your business. By understanding what measures you can take with your business at all marketing funnel stages, you will be better able to convert your visitors into clients.
Although all three major stages require a different approach to get your leads to take action, all of them share content in common as a means to speak to an audience authentically and persuasively – be it through images, videos, text, infographics, and more.
If you are able to effectively attract, convert, and delight your customers, you have a successful sales funnel that works. However, if you are able to attract visitors but you have a hard time getting them to take action, perhaps working on improving your "consideration" stage funnel is in order. And if repeated sales are an issue with your current customers, you can either get their opinion about your products by conducting a poll or a survey, or send them special discounts to nurture them with generosity.
Overall, being aware of and strategizing your marketing around the different stages your audience takes on its buyer journey can lead to much better targeting and greater overall sales.
---