SEO
How to Use Google Image Search To Skyrocket Your Brand Awareness and Lead Generation
In the same way you use search engines to find information you're looking for, you can also search images to find content that most relates to your search topic. If your image keyword fits the search intent of users, your image can be a tremendous source of website traffic if it is optimized properly, is original, and of high pixel quality.
Since we process information more quickly in images and images have a more psychological power over our decision-making than words, ensuring that your images truly represent your brand in the best light is essential. Now, let's look into why Google Image Search is such a powerful tool for website traffic and how you can use image optimization leverage to your advantage.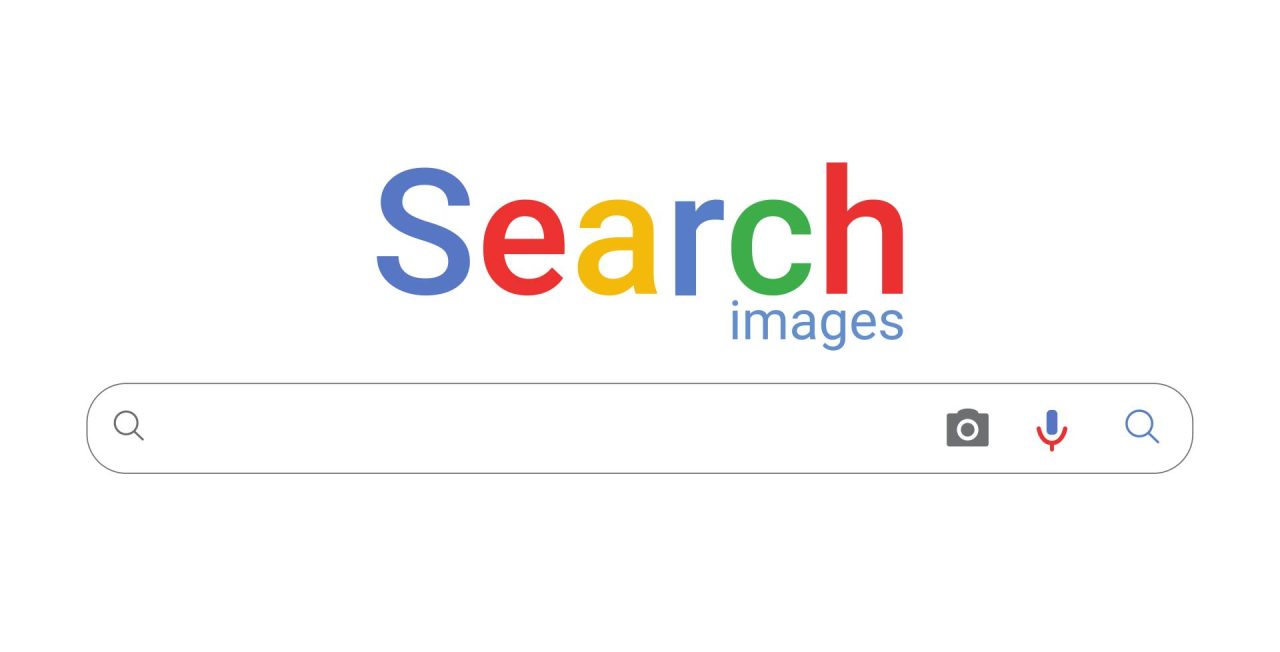 ---
What is Google Image Search and Why is It Important for SEO?
Google Image Search is a Google engine search feature that lets users discover images that are associated with their search term query. In essence, it is akin to an image search engine that lets users browse through images that correspond to their search intent.
Inevitably, if you have an e-commerce or a CPG business, having your products found through Google Image Search would be one of the most effective ways to bring more leads to your website. Since product searches are always correlated to commercial search intent, the likelihood of someone landing on your website after finding your product image on Google Image Search is very high, as is the probability of a purchase.
Google Image Search works very similarly to how Google Text Search works – it pools the most relevant content that is optimized for specific keywords users are searching for in accordance to website authority (backlink profile), quality of content, and SEO optimization. By optimizing your images for SEO, you can easily expand on your business's organic traffic reach and lead generation.
When it comes to website images, quality, originality, and technical optimization are essential to favorable image traffic conversions, since not only do personal images showcase more originality and stand out in Google Image Search, they also resonate better with an audience that is looking for greater authenticity, personal touch, and a trustworthy connection with a business.
Although stock photos are common in the blogging landscape, they are frequently overused and you can easily find similar images utilized by multiple niche businesses, making it hard to stand out from the crowd. If it is possible for your niche, especially if you are an e-commerce or a CPG business, try to spend that extra time and resources on investing in customized image-creation for your website content.
---
How Users Search Google Using An Image
When searching for a specific keyword, users can choose to browse Google's search results according to categories, such as images, news, videos, shopping, and more (which includes maps, books, flights, and finance). If a user selects "images" to browse a particular keyword, Google results will bring up a number of images that correspond to the search query, under which is found the title of the image – or an alt tag of the image – as well as the website from which the image originates.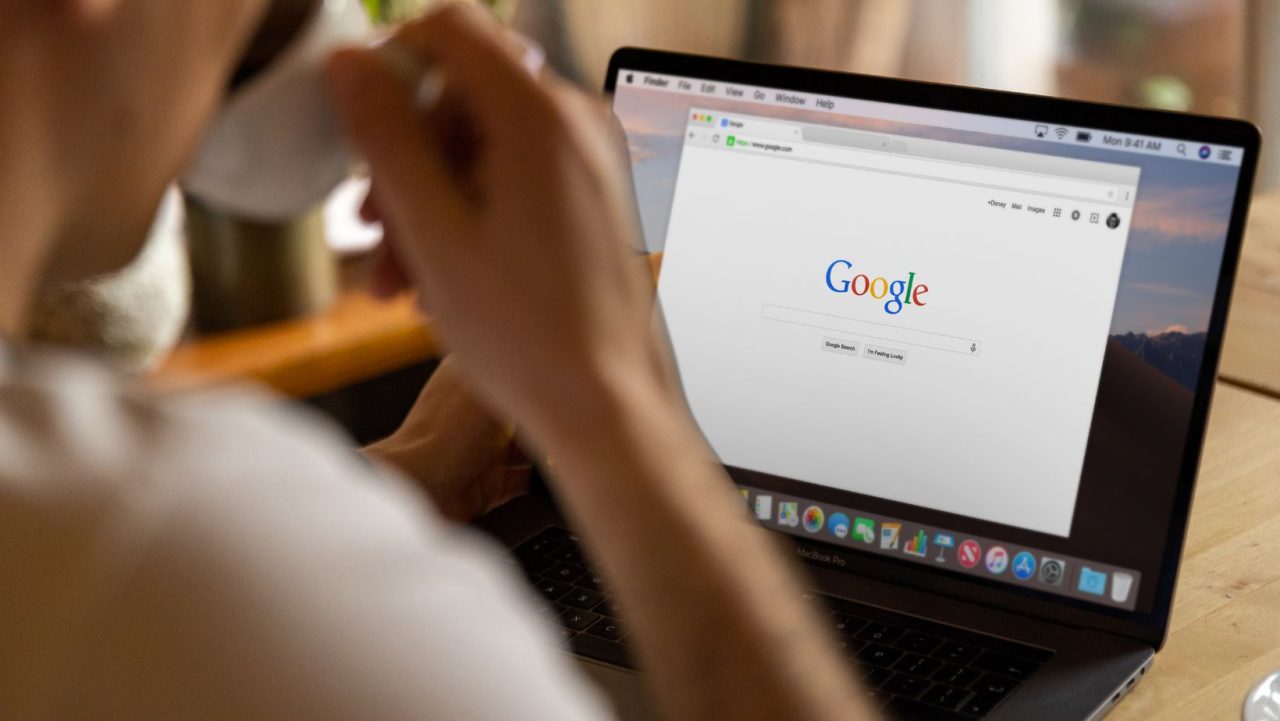 All of these elements help your website be discovered by Google image searchers. So what makes a user want to click on your image over other image search results? There are two things to always consider when using images for SEO purposes:
How captivating and how relevant the image is to its alt tag title (its SEO name)
What keyword is used to name it (the phrase users will search for)
If you keep these two things in mind when optimizing images on your website, you'll have a high chance of showing up on the first few pages of Google Image Search and of your website being discovered through your images.
---
Why Images Are Important for Websites (And the Power of Original Images)
As the saying goes, an image is worth a thousand words, but did you know that this saying has a scientific basis, as our brains are wired to process images thousands of times quicker than words?
The power of images is such that our brains are more readily impacted and persuaded by visuals that relate to our experience in the world more concretely. We can empathize better, connect with words more readily, and remember what we read more easily if images are presented alongside content.
Here are just a few statistics when it comes to power of images and videos in marketing:
Approximately 41.5% of marketers consider infographics as the most important content form for their media campaigns. (Venngage, 2020)
Eye-monitoring research shows that online users tend to focus more on information-carrying images, versus reading pure text. (Nielsen Norman Group, 2010)
A survey by NeoMam found that individuals who follow instructions that contain both text and visuals perform 323% better than those following instructions without illustrations.
MIT neuroscientists found that the brain can identify images seen for as little as 13 milliseconds. (MIT, 2014)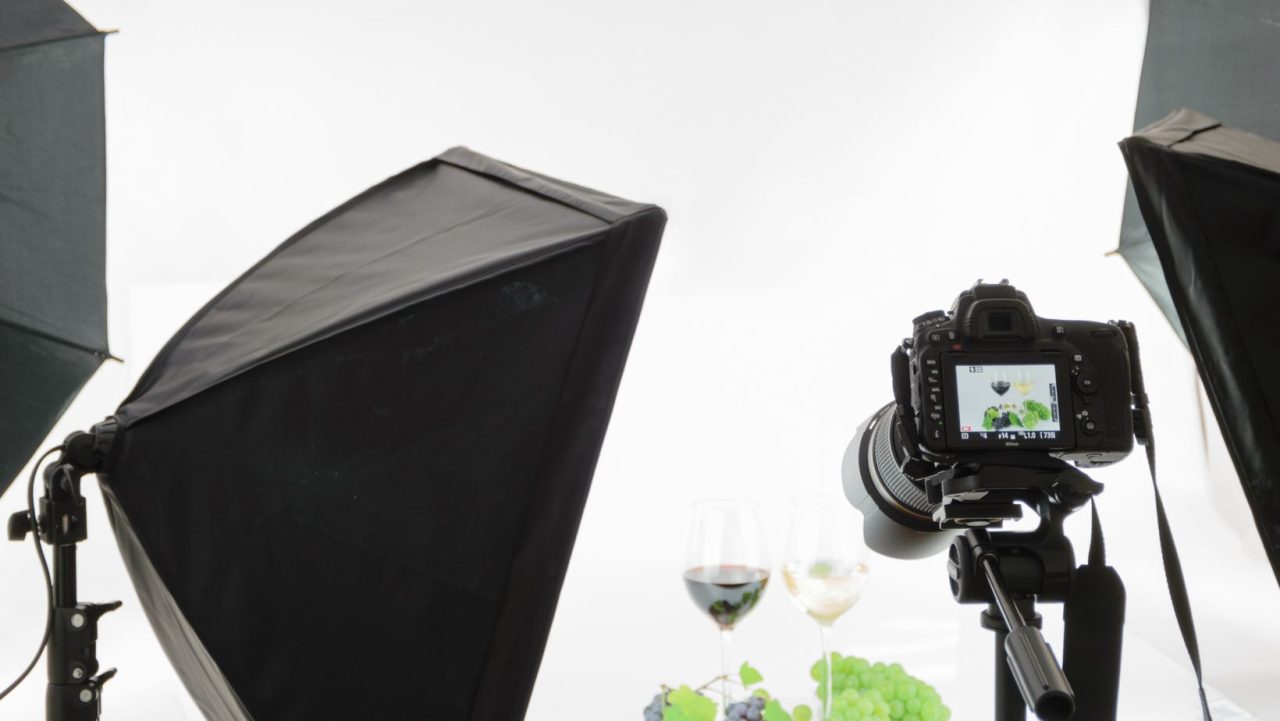 And although images have the greater capacity to connect to all of our senses more readily, most businesses find it hard to create unique visual content regularly. If you are struggling with the time and resources for your content creation, think of mixing up your image production strategy to include some stock images and stock images that you can easily personalize on platforms such as Canva, alongside your own unique images.
If you already have a content strategy in place for your website content, you will then know which images you'll need to create for each of your content pieces. You can take a few days to focus on creating most of this content ahead of time yourself or hiring a professional photographer to take unique images that correspond to your topic themes.
This approach will not only save you time and energy in the long-haul, but it will pay off in terms of branding and SEO leverage, since your own images (unlike stock images) will only be tracked to your website.
If your blog article is popular and receives plenty of traffic, your main image (using the same keyword title) is also likely to come up as a top result in Google Image Search. This is a sign that if you've used stock photos on these blogs, you could replace them with your own unique photos to strengthen their performance leverage further on Google searches. You can also add a personal touch to the main image by branding it with your business name and website – a powerful association that can elevate your brand in users' eyes.
---
How to Optimize Images for SEO in WordPress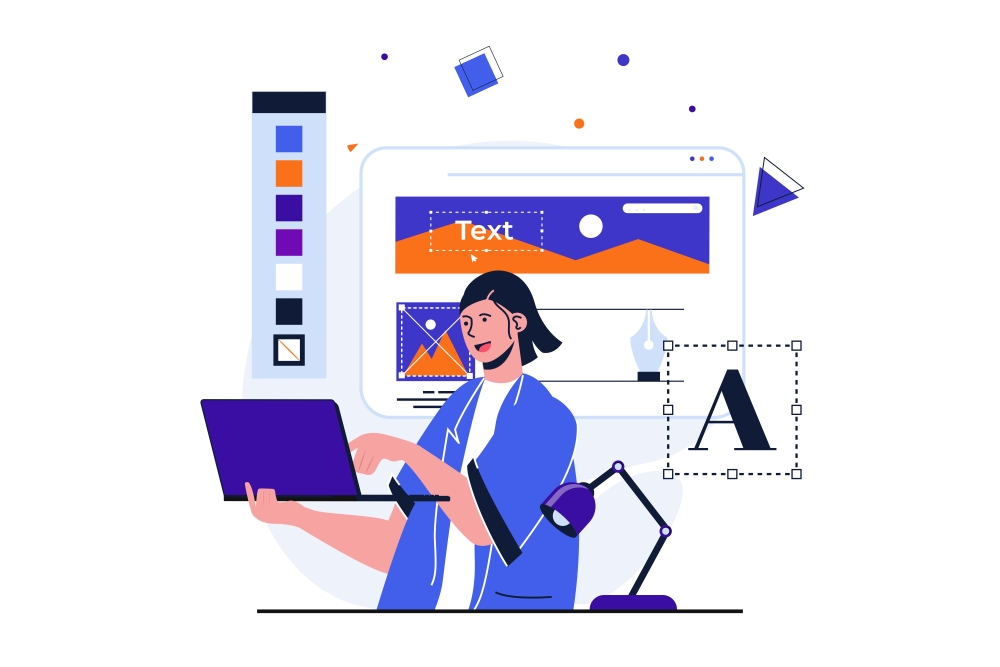 Ideally, you want to have customized images that support your branding and copy on your landing page. They should showcase how you'd like your visitors to feel after having contact with your brand, since most consumers are not buying a product but an experience that will help them become a better version of themselves.
Likewise, including as many relevant images and videos in your blog content as possible is advisable (in good taste)! In general, it is recommended to add one image for every 500 words of content, but if you can add more value with relevant content like an infographic or a home-made video, then all the better!
If you aren't able to invest in creating your own images, you can use paid platforms like Shutterstock for a wide variety of editorial and non-editorial images, or free platforms like Pexels, Unsplash, and Flicker, which generally require users to give credit to image creators.
So, how do you go about optimizing your images for SEO? Here are the exact steps to take:If you have a larger image, want it to be a smaller file, and desire to preserve its quality and color integrity, the best advice is to save it as a JPEG; however, if you're looking to preserve background transparency, a PNG file would be a preferable choice.
If you are saving logos or icons, save them as an SVG file, which will preserve image quality no matter the image size. 
Name and save your main image on your computer with a phrase that your ideal customers would most likely search for and which includes the main keyword of your article.
Insert the image close to the main title header of the article.
If you downloaded your image from a free platform, make sure you give credit to the image creator under "image captions." You can easily do so by specifying who the image is by and where it was found (for example, "Image by Anesa from Idea Marketing Group").
For all other supporting images, name them according to the section theme that they support; for example, if your section header talks about "the best SEO practices for small businesses," your image that supports this section should be named accordingly. It should ideally include an SEO phrase or a secondary SEO keyword that is the most relevant for that section.
Then, once the images are named correctly, saved on your computer, and inserted in their appropriate sections, you should go to the media library and look for the "alt tag" section of each image. Here, either include the same name you gave to the image name, or create another image title that includes your main (the main image) or secondary SEO keywords. 
Don't forget to compress your images, which will reduce the loading file size that will help with website speed and SEO optimization.
When writing your alt tag, less is more! Go with a punchy phrase that includes your main or secondary keywords. What alt tags were made for in the first place is to serve the visually impaired by describing images accurately. However, marketers have realized the benefits of SEO, so when it comes to writing them, you should focus on speaking to your audience but also making sure to satisfy search engine criteria.
---
How to Choose the Right SEO Keywords for Your Images
The main strategy when it comes to optimizing images on your website pages, including your blog articles, is to use your main keyword once in your main image for the page and secondary keywords, or LSI keywords, in your other images. LSI, which stands for Latent Semantic Indexing, are keywords that are related to your main keyword, such as synonyms or related phrases that have a similar meaning.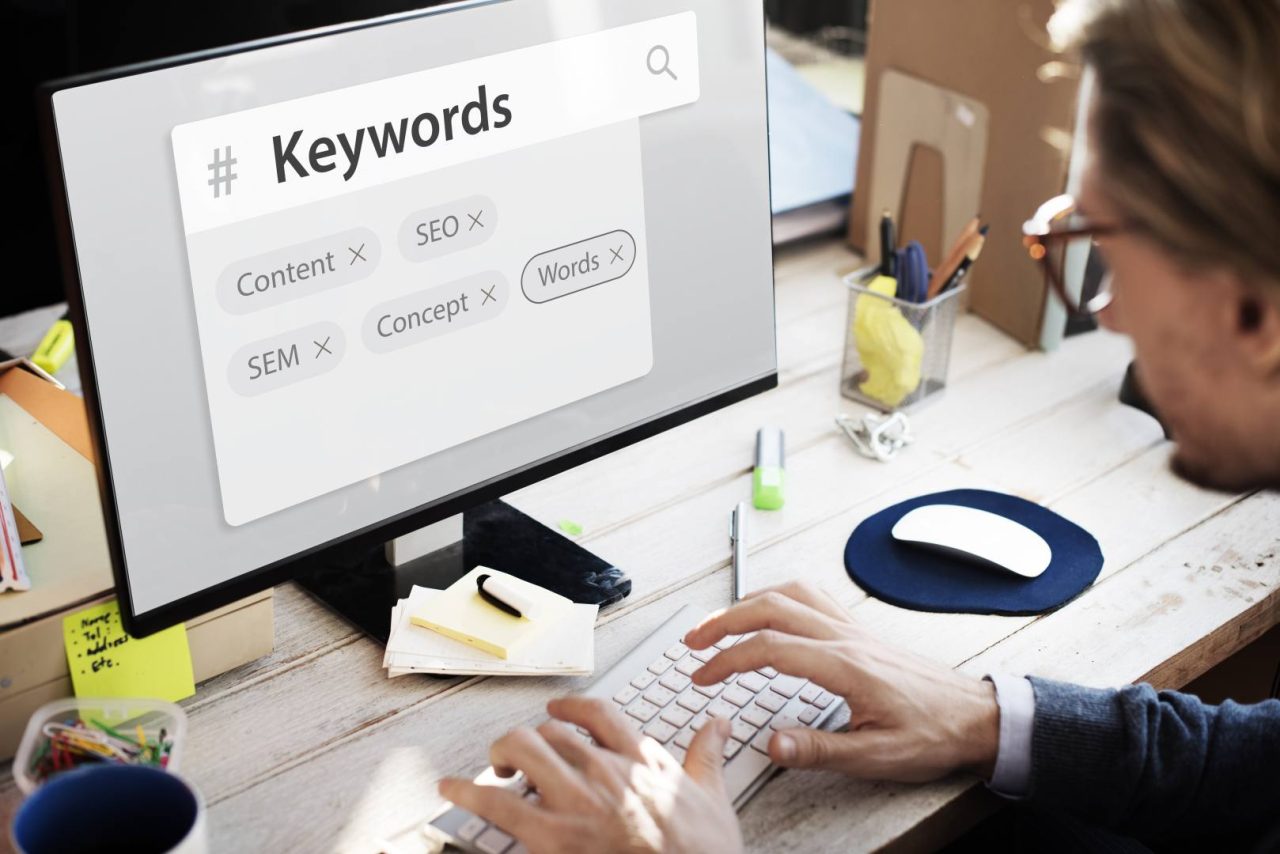 The best way to approach using LSI keywords is to see which ones are the most related to the themes of the text that they correspond with and name them accordingly. For example, if you are writing about the benefits of your food product for busy moms, and you'd like to include an image for a section you name "Natural Seasoning Recipes for Quick Dinners," you can name your image the same as your section or with a similar phrase that includes a secondary keyword "recipes for quick dinners."
Long-tailed keywords also tend to perform better in search engine rankings than short-tailed keywords. They are simply keywords that are more descriptive and that tend to describe a general phrase in more depth.
For example, if you find that the phrase "sugar-free beverage products" is fitting for your content, a more descriptive phrase such as "sugar-free and non-alcoholic beverage products" would be a much better keyword to use, as it is more targeted and help you perform much better in SEO rankings. .
Overall, when your images correspond to your content topic, you'll find it easy to name them according to the section title they represent or the keywords that match their description and search intent.
---
Coming Up With an Effective Website Keyword Strategy
But how do you go about choosing the right keywords for your website copy, blog content, and images? That's exactly where a comprehensive keyword strategy comes in! Every page should have a main keyword that serves a specific query that a website visitor was looking for on Google Search.
By understanding your main customer's search intent, you will be able to choose competitive keywords that are easy to rank for and which are relevant for your niche.
My advice is to always look for keywords that are more specific, niche-y and more than two words long, since they are overall easier to rank for than more general, shorter keywords. So instead of choosing "holiday recipes" as your main keyword, it is always better to go with a more detailed keyword, such as "holiday recipes without gluten," or "quick and easy holiday recipes."
There are a few ways you can go about finding relevant keywords for your website. Foremost, you can choose to invest in an SEO keyword research tool of your choice that will not only help you find the best keywords but also show you how these keywords rank against competitors and how well they do with click rates (visitors) for the best articles.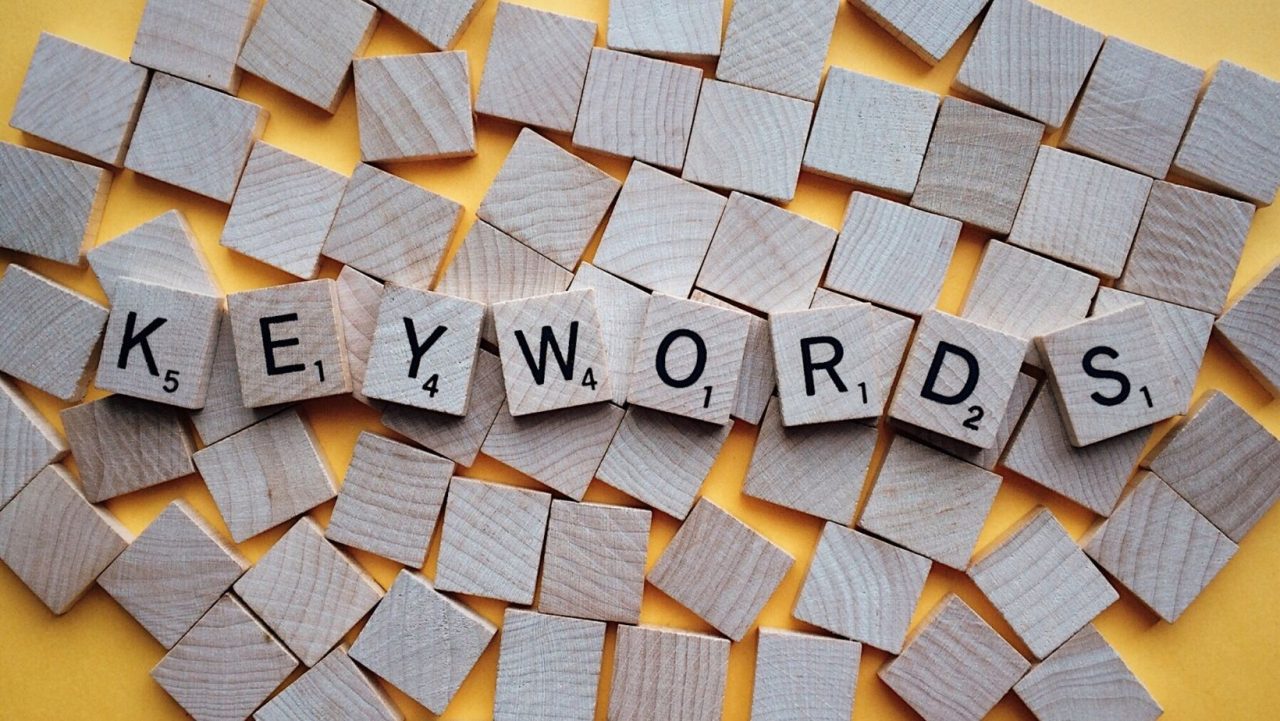 Many SEO keyword research platforms also present users with an opportunity to analyze their competitors' websites to get an idea of how well their competitors are performing organically, which pages are the most popular with visitors, as well as for which keywords they rank. Overall, they are great tools to comprehensively understand the big picture of how to approach your website's SEO strategy, given your competitors and your own website authority and rankings.
Another free and helpful tool that you can use that showcases local, national, and international Google search trends based on certain keywords, phrases, products, and more, is Google Trends. This platform enables users to see the monthly popularity trends of their keyword based on location and other filters. The tool is tremendously helpful when planning content, so that your content is published right before the most popular peak times for your main keyword.
Another easy Google tool that is tremendously helpful when it comes to understanding what Google users are searching for is Google search itself! When you start typing a phrase on Google search, Google will automatically generate a number of related search phrases for you to choose as a "suggested" keyphrase. These are the most popular phrases searched for that term and pooled by the Google algorithm. From these phrases, you can get a better idea what users are searching for and how you can best answer their queries.
But there is another helpful way to utilize Google Search. Under all of the first page query results for your keyword search, you'll find related searches for your query. These are the LSI keywords for your main keyword that are very popular with searchers. Although you could use one of these keywords, the best way to ensure that they are not too difficult to rank for is to write them all down and then go back to an SEO keyword tool that will narrow down this list based on search volume and difficulty.
Yet another tool that is ideal when searching for which questions your ideal customers are asking is Answer The Public, which provides you with all the questions asked by users that are related to your query under an umbrella of "what," "where", "why," "how," and "when" question categories. These questions are wonderful prompts for blog posts and could be used as titles and secondary headers for blogs. 
---
The Power of Infographics and Why You Should Brand Your Images
Infographics are all the hit these days, since they combine value and thought leadership in a powerful image format that can easily showcase your knowledge on a certain topic. Infographics are likewise eye-catching and a popular item to share online, meaning your single infographic has the potential to generate buzz and attract the attention of your target audience both through Google Image Search, other people linking back to your website, and social media.
Another reason infographics are so important for providing value to users is their visual package, especially since we remember information presented in images over information presented in text alone. In fact, people tend to remember what they see or do 80% of the time, while they remember only what they read 20% of the time, and what they hear 10% of the time, highlighting the power of visuals!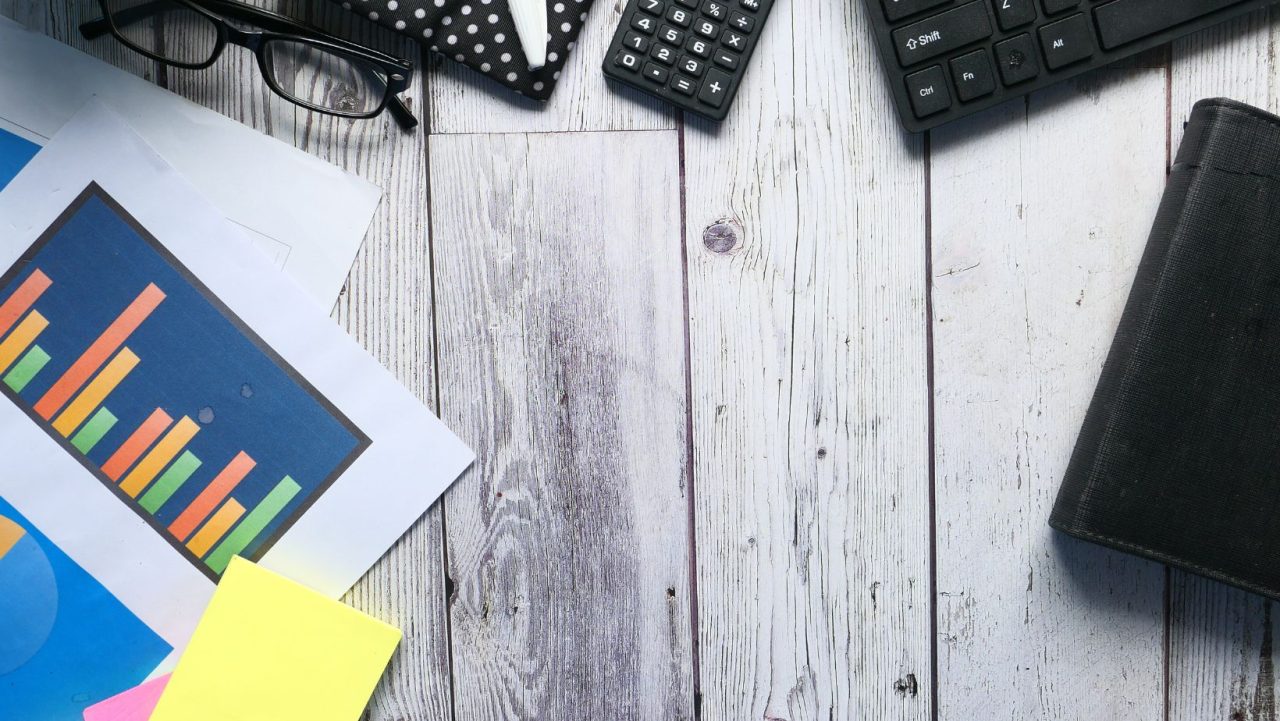 An infographic is 30 times more powerful in delivering your message than is simple text. On top of this visual psychology advantage, infographics tend to stand out to an audience hungry for knowledge and answers to their queries.
Since very informative infographics are often shared and used by other content creators, the best way you can maintain ownership over your content is to personalize it and brand it with your business logo and website. This simple act will garner even more traffic to your website from individuals that are interested in the information you provide.
---
Final Thoughts
Google Image Search offers a tremendous opportunity for organic website visits, especially if your business focuses on products, travel, food, and other visual services. By providing users with unique images and infographics that highlight your business' brand, knowledge, and authority, you'll have an additional means of being discovered by your target audience through Google Image Search.
Visuals are in, and search engines are rewarding brands that prioritize unique images and videos alongside valuable, unique content. In fact, positive images that showcase how visitors would feel during and after interacting with your product or services are the most effective in generating organic traffic conversions.
Think of how much more business you would get by simply understanding human psychology and users' need to feel understood and have their problems solved. Through visuals, you can portray an experience that takes your visitors on a journey, making your brand memorable and favored over your competitors.
Investing in image creation and optimizing your images for SEO is a wonderful way to set your business apart, generate more brand awareness, and increase organic traffic to your website. 
---