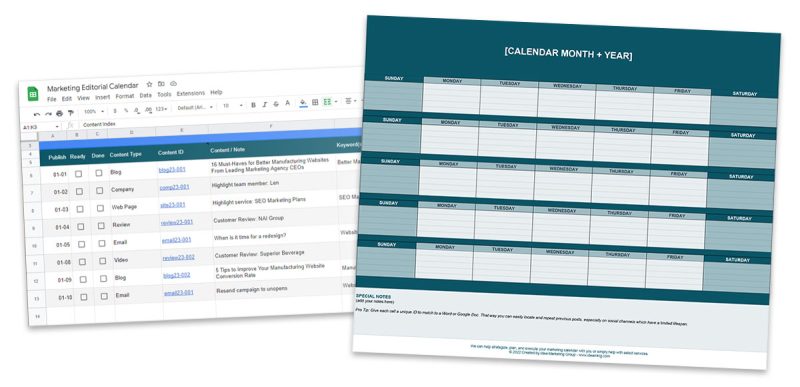 What is an Editorial Calendar?
By creating an Editorial Calendar you can make it much more simple and more efficient to plan and coordinate your marketing activities. This will allow you greater control over your campaigns to grow and scale as needed. Use our Content Planning Guide and our editorial calendar to start improving your process today.
Follow our steps and you'll be creating your first editorial calendar in no time!