SEO
Why Your Website Should Be ADA Compliant
The Americans with Disabilities Act (ADA) came about to ensure individuals with disabilities have fair access to opportunities and public spaces. Part of this is accomplished through ADA compliant websites. Businesses serving the public, therefore, must ensure their buildings accommodate individuals with disabilities. With internet use becoming a necessity in the modern world, ADA websites are increasingly essential to growing businesses.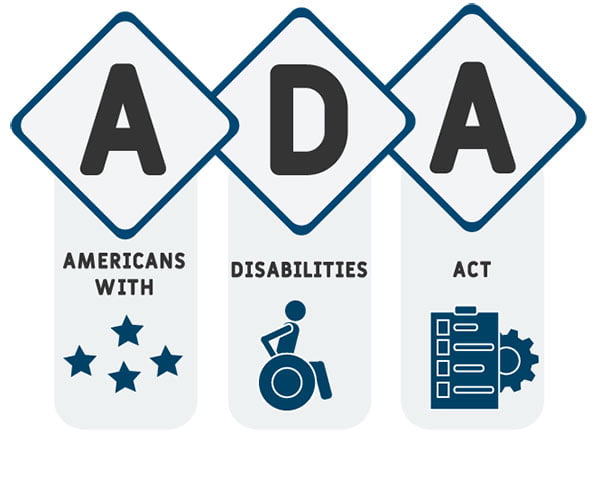 Whether your business is just launching its online presence or you're thinking about revamping your existing website with a custom web design, here are a few reasons why website ADA compliance should be one of your top priorities.
ADA Compliance Increases Your Target Audience
About 25% of adults in the U.S. are living with a disability. By not having an ADA compliant website, you risk losing out on millions of potential clients. Many people with varying disabilities may be interested in your service or product but cannot access them.
You risk alienating customers if they can't navigate your website, and they may move on to your rivals. If your website has a video showcasing the benefits of your service or product but lacks captions, then you miss out on business from those who are deaf or hard of hearing.
Similarly, websites that use images need to include alternate text. The feature enables screen reading tools to describe the image contents to people with sight-related disabilities. Also, ensure your website is easily navigable to cater to people with physical limitations. Our web developers can help you reach out to new potential customers by helping your site meet ADA compliance.
---
ADA Compliance Boosts Your SEO Rankings
A website that follows Web Content Accessibility Guidelines (WCAG) will appeal to search engines, web users, and screen readers. Ultimately, your website's improved accessibility helps to increase your SEO efforts.
As ADA does not provide specific guidelines on website compliance, most businesses follow WCAG. WCAG acts as a reference point for organizations seeking to improve the digital accessibility of their websites.
Some website tools use WCAG to ensure ADA websites present content in an easily perceivable way. Examples include adding assistive technology like audio alternatives to help people with seeing difficulties access your content. Our web developers also aim to make your content easy to understand by making it clear and readable.
Adding input assistance also helps improve the user experience. The guideline further states that your website's content should be robust enough to ensure various platforms and devices can interpret it.
---
ADA Compliance May Improve Your Reputation
By improving your website's accessibility, you let your clients know you value them. Many customers may have had a disappointing user experience after visiting websites that are not ADA compliant. They may have found it difficult to access content on these sites until they got to yours.
These new clients can refer your website to their friends and families. More people, therefore, get to know about your website's inclusiveness and user-friendly experience. ADA compliance sets you apart from your competitors and provides positive buzz around your business.
---
ADA Compliant Website Help You Avoid Penalties
Failing to meet ADA compliant standards for your website can also come with significant financial and legal repercussions.
Fines
Your businesses may face a fine of up to $75,000 following an ADA website breach. The fine may rise to $150,000 in case of extra breaches. When you compare this hefty fine to upgrading your website to be ADA compliant, then it's advisable to go for the latter. When hiring a web developer, it is vital to pick a company that fully grasps the laws of your state and will ensure full ADA compliance.
Lawsuits
ADA aims to enable the equal enjoyment of facilities, products, goods, privileges, and services in places of public accommodation to everyone. As the internet has become a major source of products and services, courts are now considering them as places of public accommodation. The interpretation, however, varies among courts, and you can never be sure how website ADA compliance rulings may go. To avoid possible negative rulings, we help you meet ADA standards and maintain compliance with your website.
Legal Fees
If you end up getting sued by a person with a disability due to ADA non-compliance, paying for legal representation may only be part of your legal fees. You may also end up having to pay for the plaintiff's legal fees if the ruling is not in your favor. In addition, you still have to spend money making your website ADA compliant.
These extra costs may be enough to force the closure of small businesses. It makes more sense to have an ADA compliant website and avoid risking your business to legal consequences. Our auditing process will help identify ADA compliance concerns and provide extensive solutions to these issues.
---
Ensure ADA Website Compliance for Your Business
With help from accessiBe, you can avoid the risks of an inaccessible website and reap the benefits of full ADA compliant website. Reach out today to get support from our experts in expanding your online presence and ensuring accessibility for every potential customer.
---