As a business owner, you can choose to sell your business to get a quick inflow of cash or move on to newer prospects. One of the best times to sell your business is when it is profitable. Prospective buyers will be motivated to offer maximum value when your business shows signs of continued growth and profit. You can improve your business valuation through your website, which serves as your digital identity. Below we share why having a website redesign before selling a business helps generate a higher return on the sale.
Give Your Business a New Look
One of the main reasons for going through a website refresh is having an older-looking site. As the face of your enterprise, an outdated website can discourage potential buyers from purchasing your business. If your buyers are choosing among several similar businesses, the one with a fresh-looking website is likely to receive top dollar.
At Idea Marketing Group, we can help attract new buyers by revamping your website and giving it a modern look. A refreshed website assures prospective buyers your business is on top of the latest technological trends and has the potential to grow.
---
A More Mobile-Friendly Website
Currently, more than 50% of website traffic comes from mobile devices. Additionally, through mobile-first Indexing, Google is currently ranking mobile websites ahead of desktop websites. Therefore, if you don't have a mobile-friendly website, your business may lose a few potential business buyers.
You can check if your site is mobile-friendly through the Mobile-Friendly Test tool. A negative result on the test means you need to consider a website redesign. You can hire us to guarantee a focused and expertly done website revamp project. Our highly responsive web designers are sure to increase your business appeal by making your website more mobile-friendly.
---
Improve User Experience
Another reason for redesigning your website is to improve the user experience. When visitors to your website can't determine what your business offers or can't find the information they're looking for, it's unlikely they'll visit again. A website that lacks interactivity may also discourage prospective business buyers from providing you with a bid.
A few reasons why your website may have a poor user experience may include:
Your website uses complex industry jargon
Your website wasn't designed with other users in mind
Your website has too many links
Your website is difficult to navigate
A redesign will help to organize information on your website more logically. Redesigns help improve the overall user experience of visitors that may end up being potential buyers of your business. A website with a good user experience is a bonus when valuing your business before selling it.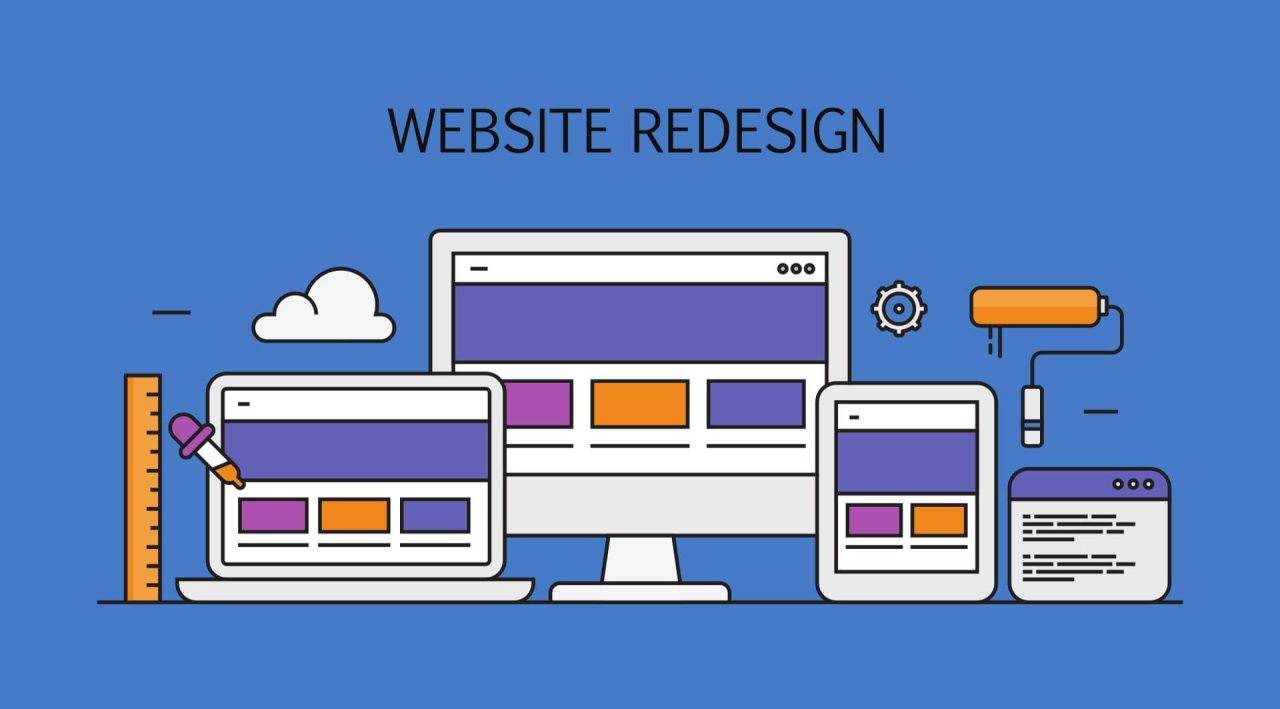 Implement New Features
Redesigning your website is also a good idea if you want to add a new feature. This is especially the case when your business is being considered for mergers and acquisitions. Adding new website features that match the latest offerings of your business can improve your appeal to potential buyers.
For instance, if you own a physical store, you can add online store functionality to your website. Prospective business buyers are likely to be more interested when they find you've incorporated online shopping into your physical business. This new feature raises the valuation of your business, and you stand to gain a higher return on selling it.
To appeal to buyers looking for a client-centric business, you can add a membership area to address client support-related issues. Our website developers can help you seamlessly add new features through a website redesign.
---
Refresh Your Branding
Your branding needs to be consistent with your website. If you've recently gone through rebranding in preparation for selling your business, then it's crucial that you redesign the website to reflect these changes. Updating your website to match your business ensures consistency that can be quite reassuring to prospective buyers.
When refreshing your website, we keep in mind that a rebrand goes beyond changing colors and logos. We also update the language and content to match your new identity. This update will help you avoid a scenario where potential business buyers visit your website and find it doesn't sound or look like the same business.
---
Convert More Leads
To make your business appear more profitable and raise its valuation, your website must be able to convert prospects into leads. If your website doesn't have a high conversion rate, then you need to consider redesigning it.
At Idea, we can help you achieve this by revising your conversion paths and determining where there are shortfalls. Perhaps the language used in your call-to-action is unclear, or your landing page is too complex. Either way, a website redesign will resolve these issues and pull more clients deeper into your sales funnel.
---
Optimize Your Website
An excellent first impression is vital to any business negotiation. If your website is taking a long time to load, includes broken links, or has outdated offers, it gives a poor impression of your business. Not only is it embarrassing, but it makes your business look less trustworthy. Prospective business buyers are likely to lower their bids by the time they get to the negotiation table.
By assisting you in a website redesign, we can help optimize your site for a modern-day browser. You don't have to wait for your website to get extremely obsolete before seeking a tune-up. Sometimes all you need is help to update links to old pages and correct poorly redirected pages. These concerns may seem small, but they play a significant role in improving the efficiency of your website and making your business more reputable.
---
Help Your Website Attract New Business
A well-designed website can be the marketing tool you need to achieve maximum valuation when selling your business. If you're looking for a renowned marketing agency with extensive experience in website redesign and development, then the Idea Marketing Group is right for you. For more than a decade, we've built hundreds of websites and managed marketing campaigns reaching millions of people for top brands and businesses throughout the nation. Let's talk about the benefits of a ‌website redesign for your business!