What to do when it is time for your business to revamp its manufacturing marketing strategy?
Maybe you're looking to expand your online presence and increase yearly sales for your business. Or, despite your best efforts, online traffic to your website has slumped and you're searching for ways to improve it. Perhaps form submissions and inbound leads are the lifeblood of your business and recently it's begun to dry up. For these reasons and many others, your business may have realized it's time to revamp your marketing efforts.
In today's evolving market landscape any successful manufacturing business knows they need to reevaluate B2B manufacturing marketing and digital marketing for industrial products periodically to stay at the head of the pack. While deciding to invest in updating your digital strategies may seem like a lengthy decision, the following decision is how your business will update its marketing efforts. Your business faces the critical decision of deciding whether to use In House marketing services or to outsource to a Full-Scale Digital Agency.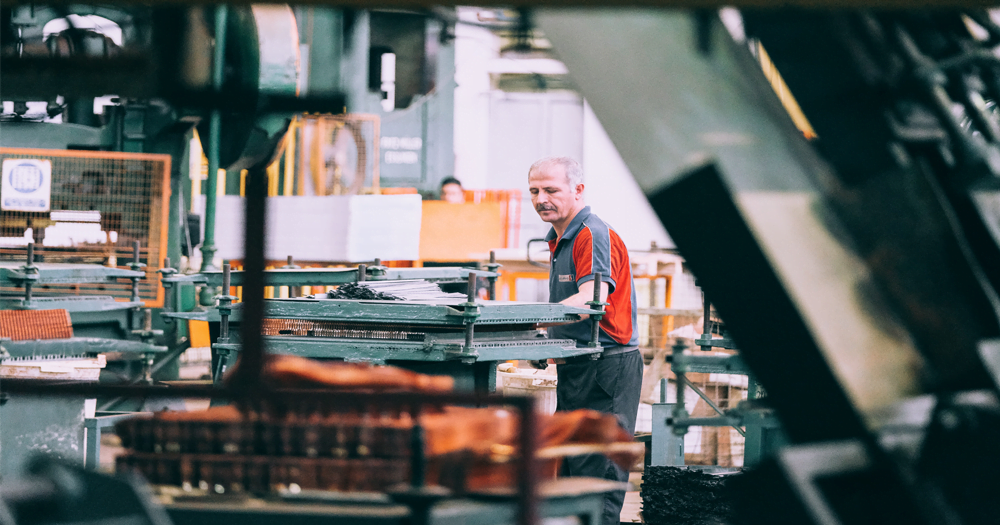 The Difference between an In House team and a Full-Scale Experienced Manufacturing Marketing Agency
In House marketing means relying on your own internal marketing team to manage and redesign the marketing strategy for your manufacturing company. A Full-Scale Manufacturing Marketing Agency is a specialized third party that offers expertise in a variety of fields that you can hire to develop and manage the marketing for your business. You may already have a marketing department or you may not, what you will need to decide is whether an In House team or a Specialized Agency better meets your business needs. To make the correct decision, you want to fully consider both options. We've compiled a helpful list of pros and cons to using an In House team or a Specialized Agency.
---
The Pros of using an In House team for your Industrial Products Marketing Strategy
First, let's look at the pros associated with choosing an In House team. We'll start with the pros:
Increased Control
If you want to retain complete control over the details and execution of your marketing strategy then consider sticking with an In House team. Outsourcing requires your business to be comfortable sharing your marketing strategy with a third party. Uncomfortability with this can lead to potential issues with some outsourced agencies. Using an In House team allows you to maintain a greater level of control that some business owners prefer.
Accessibility
With an In House team, it may be easier and faster to connect with them when you have questions or concerns, you can just walk over to their office or desks. That's why considering responsiveness is important if you are looking at Specialized Agency.
Brand Familiarity
An In House team will have a better sense of familiarity and understanding of your brand. This intimate knowledge will inform and provide the basis for all their marketing efforts. With a good Specialized Agency, you can also find a team that gets familiar with your brand by looking for a team that takes the time to truly get to know and understand your business.
---
Now the Downside to an In House team for a Manufacturing Marketing Strategy
Though there are several positives to an In House team, there are many drawbacks and vulnerabilities when relying solely on your In House marketers:
Talent Recruitment
If you don't already have an In House team then you'll need to go through the hiring and recruitment process. That's a lot of extra time and resources to find the right people for your team. It likely involves your HR department, accounting team, and someone that can successfully screen potential candidates. It's a big investment for your business to consider.
Cost
Building or maintaining an In House team isn't cheap. Consider the salaries for a team to handle manufacturing web design and marketing, and then website management and maintenance:
Digital Marketing Manager – $65,000
SEO Specialist – $48,000
Social Media Marketer – $48,000
Web Developer – $70,000
Graphic Designer – $50,000
With salaries alone, you're looking at around $300,000. This figure doesn't include equipment, software, and technology, taxes, or insurance costs per employee. You can be certain that factoring in these costs will bring the total figure close to $500,000 a year to maintain your marketing department. And that's just the cost of having an In House team, additional costs of marketing campaigns or PPC ads essential for successful marketing strategy are extra.
The maintenance cost of having your own In House team is a significant drawback for most industrial business marketing strategies, and Specialized Agency are often much more economical.
Capabilities
When relying on your own In House team you're also limited by who you can hire and the talent available. While offering remote work can mitigate some of these issues, Specialized Agencies often have some of the best talent recruited to work for them.
An In House team is also likely limited by your marketing budget which affects the tools and software they can use to improve your marketing strategy. Specialized Agencies often host a wide variety of tools and software they use on clients regularly.
It's also important to consider the scalability of your marketing efforts. Using an In House team means a limited number of team members and resources available to increase marketing efforts. To scale up, you need to either reduce current workloads or hire another team member, which as previously explained is a lengthy and costly investment. With a Specialized Agency, you can simply call and ask to scale up manufacturer marketing services.
Employee Turnover
Another aspect to consider is employee turnover. If an In House team works on a major project and a key team member accepts another job offer the sudden absence can derail the entire project. Or, when team members don't work out the way you expected you're faced with the options of continued poor performance or conducting the hiring process again. The transition is rarely seamless and will undoubtedly have a negative effect on your marketing efforts.
---
The Pros of using a Full-Scale Manufacturing Marketing Agency with experience in B2B manufacturing marketing.
Team of Experts
When you choose a Specialized Agency you can select an agency that offers a team of experts in various fields critical to successfully designing and managing your digital marketing efforts. An experienced agency that has worked to design similar manufacturing and industrial marketing strategies in the past understands what needs to be done and can quickly and easily replicate previous successful results.
An experienced team of experts can ensure that you are getting the best results and maximum ROI. An In house team of the same caliber and experience would require a significantly larger amount of investment from your business to produce the same results.
Cost Efficiency
To hire a team with the talent and ability offered by a Specialized Agency it would cost several times the amount than simply hiring the agency. Most agencies' yearly solutions start anywhere from $10,000 to $50,000 for a full range of services and support, while hiring an SEO specialist costs approximately $65,000 with benefits. In addition, top tier Specialized Agencies offer an array of other specialized services like:
Copywriting
Email Campaign Management
Social Media Campaign Management
PPC Ad Campaigns
Lead Tracking
Web Design
Branding and Strategy Planning
Graphic Design
Software Integrations
Continued Support
And much more
By choosing an experienced agency you can expect a wider range of services and the efficiency of a team that's worked together on multiple similar projects. An experienced agency team can complete projects faster because of team synergy. Choosing the right agency can guarantee your marketing efforts reach the intended audience through various channels and methods.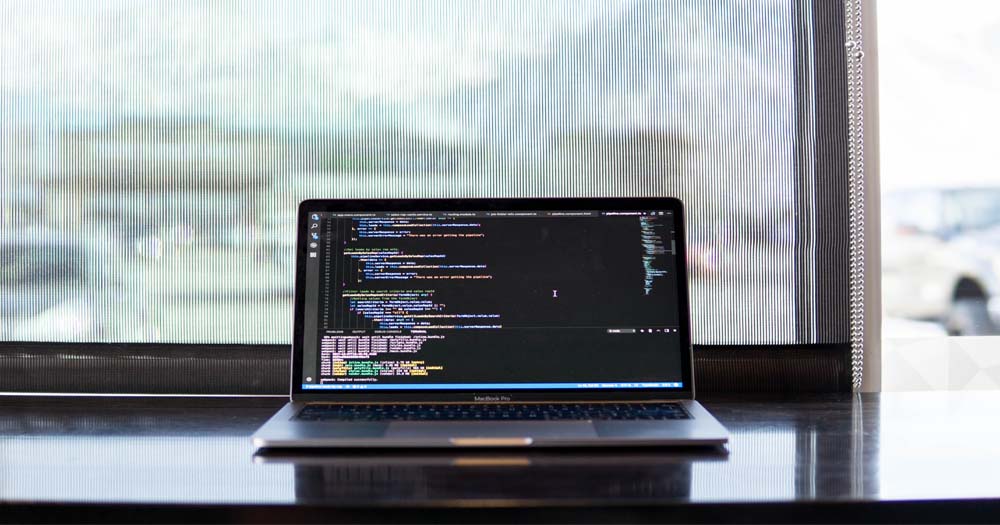 Software and Capabilities
Most quality Specialized Agencies implement numerous tools and software programs to deliver the ultimate marketing strategy for their manufacturing clients. The cost of these various tools prevents most In House teams from ever competing with an agency at this level.
For example, if a client wants to start capturing their website visitor's info as leads their agency could implement a lead tracking code snippet to their site and capture this data. That data can be used by a sales team or integrated into an email marketing tool for a marketing campaign.
Or maybe you want to integrate a new form submission option on your website and aren't sure what option works best. Specialized Agencies often have tools at their disposal to address these requests or understand what's the best option for your business.
In addition, when your business decides it wants to implement a new tool, like software that routinely scans and confirms that your manufacturing website is ADA compliant to avoid potential fines, you can add that service on. With an In-House team, you'd need to train an employee on this new feature and allow them the time to research and then implement the new feature. A Specialized Agency could implement this feature overnight.
---
The Cons to a Specialized Agency
Software and Capabilities
As mentioned previously, with a Specialized Agency it's best if you give them a little creative freedom and authority to make smart decisions regarding your manufacturing marketing strategy. While a professional Specialized Agency will always ask for your sign-off on major decisions and overall strategy, they do need to be trusted to make smaller decisions.
If you're uncomfortable with relinquishing control to your agency partner, you can expect some initial friction adjusting to the partnership. Trusting your agency is important, and giving them creative freedom can certainly pay off in dividends.
Location
If you haven't yet adjusted to the world of Zoom meetings, then you may be limited in your choices for a Full-Scale Agency partner. Most highly ranked agencies are found in major cities, specifically New York, Chicago, and LA. If you, like a majority of the country, live outside of these areas then you may want to reconsider needing an agency you can meet in person.
One fortunate thing that emerged from the global pandemic is the transition to remote work and telecommunication. Many major agencies have adjusted to facilitating projects and meetings over Zoom or other video conferencing tools. Businesses that are willing to partner with agencies across the country can now do so with no issues.
Other Clients
One aspect some businesses may view as a negative when working with a Specialized Agency is that many work with multiple clients at once and are sometimes responsible for handling their competitor's marketing.
Some agencies do work with clients that are business competitors. One way to look at using an agency that a competitor also utilizes is ensuring you get the same professional expertise and that you're competing on a level playing field in terms of marketing strategy. In other words, you know your competitor isn't getting a better level of marketing assistance and the differentiating factor won't be your marketing presence or strategy.
It's important to remember that agencies can only promote your business with the tools, budgets, and brand quality that you sign off on. While they work to perfect your messaging and handle effective ad campaigns, they can't fix every specific issue that may be affecting your business like supply chain problems, management, or product/service quality. An agency can portray your business as positively as possible and help grow your audience, but at the end of the day, they can't fix internal business issues unrelated to the marketing or digital presence.
If you're still uncomfortable working with the same Specialized Agency as your competitor, you can likely find an agency that will agree to avoid working with your direct competitors. Many professional agencies will agree to refuse any work offers with direct competitors either locally or domestically as long as you have them on retainer.
With Specialized Agency having multiple clients at once this makes some businesses weary they won't receive the same level of attention and detail. While many agencies are handling multiple clients simultaneously, this shouldn't be an issue if you find a communicative agency. In fact, many agencies offer enhanced customer support guaranteeing you can reach them when needed. As for multiple projects, an established agency should have years of experience handling several clients at once with no issue. Our recommendation, read the google reviews, seriously. If an agency is neglecting their clients or unable to direct enough attention to each project then someone has left a comment about it.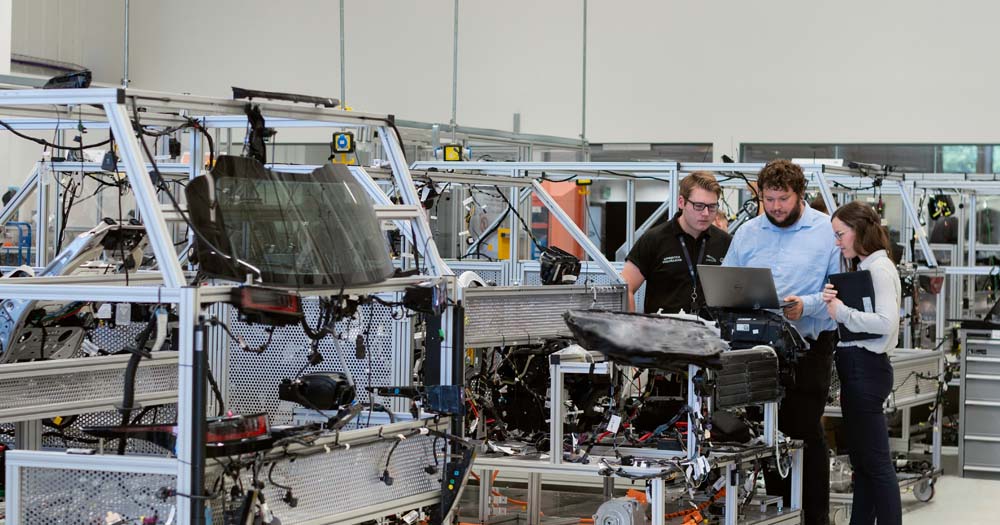 What to Choose, In House Marketing or Full-Scale Agency that specializes in Manufacturing Marketing Strategies?
Now that you know the pros and cons of each option, what do you choose? It largely depends on what you're expecting, your project timeline, your budget, and your willingness to relinquish direct control over every aspect of your marketing efforts.
If a variety of tools and software is needed to improve digital presence and marketing efforts, then it's simpler to partner with a Specialized Agency. The client can essentially customize their package to fit their needs based on agency offerings. No ADA compliance? No problem. Need heat mapping to understand what your clients are doing when they visit your page? Sounds great, let's add it. Experience across multiple platforms and plugins makes choosing a Specialized Agency partner the best bet.
When you're looking to turn your digital strategy around quickly it's best to choose a Specialized Agency. The time it takes to hire, train, and manage an internal project is significantly longer than partnering with an agency that's done it multiple times and knows all the tricks. If time isn't a factor, you could consider choosing an In-House team.
Many clients balk at the initial pricing of custom web design and marketing packages, but they often fail to consider the full cost of implementing the same quality level changes. Costs to hire, train, and maintain a team quickly add up. Not to mention the loss of revenue while changes are being implemented. What an experienced agency can complete in a few months could take a newly-hired In house team a year or more. When it comes to cost, the most bang for your buck comes from choosing a Specialized Agency.
Businesses that want to keep tight control over all their processes may experience frustrations when working with a third party. If you're unable or unwilling to trust your agency partner, it may be best to use an In House team.
---
What if I Already Have In house Marketing but Want to Try a Manufacturing Marketing Agency?
We run into this a lot and understand where you're coming from. You already have a team of loyal members and you don't want them to lose their job, especially since you aren't even 100% convinced a Specialized Agency is the best choice (it probably is).
Don't let your marketing person or team go. Instead, consider a Hybrid approach. Your marketing team can work alongside the Specialized Agency partner you choose. Your In-House team can clearly convey to the partner agency what has and hasn't worked in the past, describe in detail your current demographics and tools used to reach them, and provide a marketer's insight into your brand and long-term business goals. This information is extremely helpful and valuable when working with an agency partner for the first time.
Once the agency has all the details and information needed to move forward, they can begin building whatever your business signed off on. Whether it's a new website, landing page, digital strategy, social media presence, PPC Ads, or a new campaign. After finishing the project, the agency can hand over the 'keys to the castle' per se, and teach your team how to utilize the new tools and resources. The agency can also manage whatever aspects of your marketing efforts that are beyond the abilities of your In-House team. Keeping your agency on retainer can guarantee support, additional improvement, and faster updates when necessary.
So, before you fire your entire marketing team, consider having them work alongside a Specialized Agency partner to maximize the impact of your marketing investment.