Advertising
An Expert Guide to Using Google Ad Extensions
Google Ads, formerly known as AdWords, allow businesses to reach a vast audience on Google's services and platforms. However, you need to understand how to leverage them correctly and the various elements that make up a successful campaign. One of these elements is Google Ad extensions. While they may be confusing, our PPC ad management experts created a guide to using Google Ad extensions correctly.
Advertisements through Google Ads can be displayed prominently in search engine results based on keywords the user enters. Extending and enhancing your ads with Google Ad extensions improves their effectiveness and lead to a lower cost-per-click (CPC), more qualified leads, and a more successful ad campaign overall.
In today's blog we take a deep dive into everything Google Ad extensions so that you can become an expert and use them correctly in your PPC campaigns. An ultimate guide to using Google Ad extensions for Google Ads campaign optimization.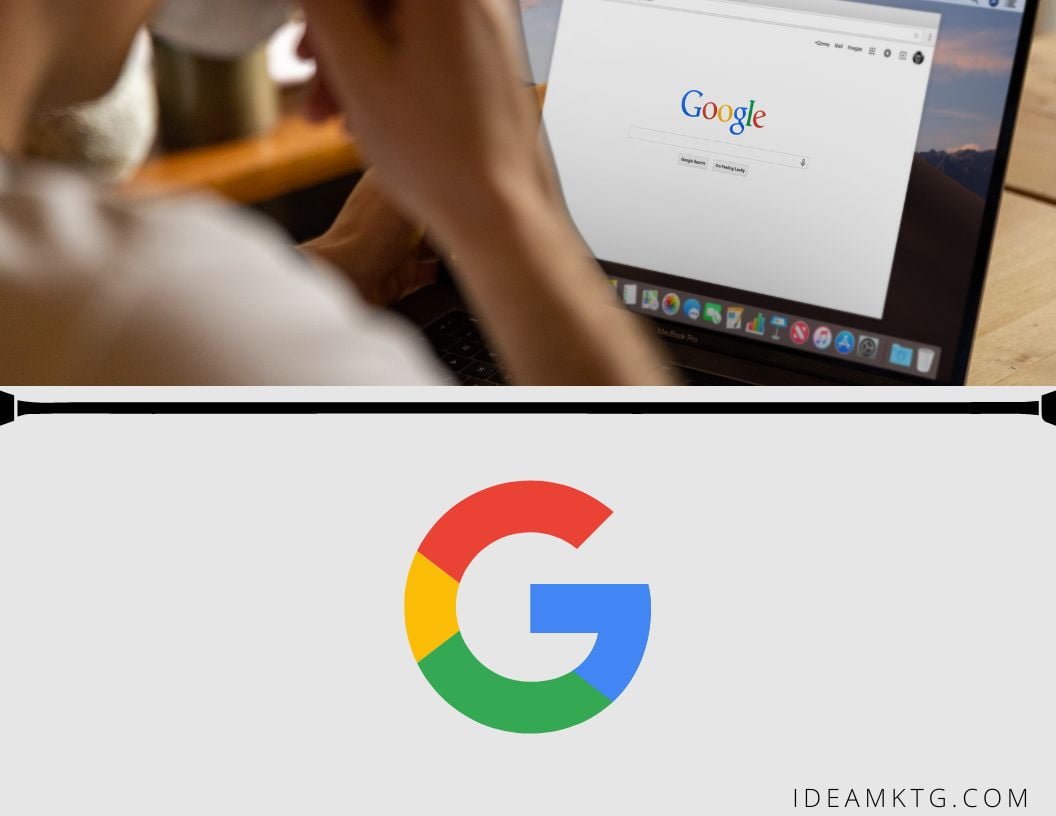 First, What Are Google Ad Extensions?
Google Ad extensions are additional features, also called ad assets. that enhance the information provided in an ad, improving the overall user experience. This feature can lead to an increase in the click-through rate (CTR) and potentially drives more conversions within your target audience.
User experience has always been a priority in Google's search algorithms, and continues to become even more important. An ad with optimized extensions may receive higher visibility in search engine results. That means content that improves user experience may win more auctions and even appear higher in search engine results.
Advertisers should continue to enhance the user experience and include anything in their ads that adds more useful and relevant information and use tools to achieve this. Ad extensions, as listed below, will accomplish that goal.
Where Are Google Ad Extensions Located?
Google ad extensions are located within your Google Ads account, and can be added to your ads at the campaign or ad group level. To access the ad extensions menu, follow these steps:
Log in to your Google Ads account.
Click on the "Ads & extensions" tab in the left-hand menu.
Select the campaign or ad group you want to add extensions to.
Click on the "Extensions" tab.
Click the blue plus button to add a new extension.
Choose the type of extension you want to add.
Fill out the required information and customize the extension as needed.
Save your changes.
Once you have added extensions to your ads, they will appear alongside your ad text and can help to provide additional information to potential customers.
It's important to regularly monitor your Google Ad extensions to ensure they are performing well and to make adjustments as needed to optimize your ads for maximum impact.

Different Types of Google Ad Extensions
While the various types of extensions can all be located in your Google Ad, making sure to know the difference and purpose of each is critical. Customizing your ads with the Google Ad extensions that best support your business conversion goals is the best way to success. Whether with one Google Ad extension or all of them, read on to determine which would be best to include for your business!
How to Use a Sitelink Google Ad Extension
Sitelink extensions are one of the main types of Google Ad extensions. This extension allows advertisers to add additional links to their ads. These links can take users to specific pages on the advertiser's website, making it easier for them to find the information they are looking for and take action.
Sitelink extensions can be particularly useful for businesses with a variety of products or services, or for those that want to promote specific pages on their website. They can help to improve the click-through rate of your ads and provide users with more opportunities to engage with your brand.
For example, if you are a resume consultation brand that has dedicated service pages for specific resume types like Technical Resume, Board Resume and Federal Resume, you could use these as sitelink extensions. Each one of these could link directly to the specific resume page and help users find the type of resume help they need more quickly.
Here are some key features of sitelink extensions:
You can add up to six sitelinks to each ad.
Each sitelink can have its own unique text and destination URL.
Sitelinks can be scheduled to appear at specific times of day or days of the week.
They can be added at the account, campaign, or ad group level.
They can be used in combination with other ad extensions, such as callout extensions and structured snippets.
To use sitelink extensions effectively, it's important to choose the most relevant landing pages for each sitelink and to use compelling, descriptive text that encourages users to click. Make sure to regularly review and update your sitelinks to help to ensure that they remain relevant and effective as consumer interests change in general and for your company.
How to Use a Call Extension
Enabling a call extension adds a clickable phone number directly under your ad. For users on mobile devices, tapping the phone number will instantly and automatically call the number provided in the ad. This can be useful for customers who prefer to have their questions answered by a person.
Users who are interested in the offering may not want to click through to the ad and simply want to make a call. As we all know, consumers want the information they need as fast as possible. Being able to contact the source and immediately call your business helps them to feel satisfied with their experience by removing the need to search for your number elsewhere.
Make sure you consider call extensions if you rely on phone calls as part of your sales process. This can easily increase your conversions by using your call extensions as a primary source of leads or sales. It's also important to track your call data and use this information to optimize your campaigns, develop a CRM, and improve the performance of your ads over time.
Some key features to consider about call extensions include:
You can add a clickable phone number to your ad that users can use to call your business directly.
You can choose whether to show your phone number with your ad or only after users click on the extension.
You can schedule when your call extensions are active, such as during business hours.
You can track calls generated from your ads and use this data to optimize your campaigns.
You can use call reporting to see detailed data about the calls generated by your ads, including call duration and call start time.
To use call extensions effectively, it's important to ensure that your phone number is correct and up-to-date. Likewise, make sure you are available to take calls during the times your call extensions are set to active. Missing a call could result in missing an important lead!
Use a Lead Form Extension
More leads directly correlate to more sales! The lead form extension is one of the latest additions to the Google Ad extensions and is still in beta testing. The extension puts a form directly under the ad where users can input various data such as their name, phone number, or address.
This addition makes it easier for the user to send your company this data without clicking through or going to a separate website. This information can then be used by advertisers to follow up with leads and nurture them into customers.
With lead form extensions:
You can customize the fields in your lead form to collect the information that is most relevant to your business.
Users can submit their information without leaving the ad, making the process faster and more seamless.
You can choose where to send users after they submit the form, such as a thank you page or a specific landing page on your website.
You can track the performance of your lead form extensions and use this data to optimize your campaigns.
You can download the information submitted through your lead form and use it to follow up with leads.
To use lead form extensions effectively, it's important to ensure that the information you are collecting is relevant to your business and that you are following up with leads promptly. You may also want to test different versions of your lead form to see which ones perform best and adjust your campaigns accordingly.
A lead form is beneficial because it also gives you an opportunity to start building a nurture or drip campaign through email. Use the emails you get from submissions to squeeze out even more conversions over time.
Google Ads Location Extension
Location extensions provide users with the physical location of the company or event directly under the ad, including a map. When they click on the location, they are taken to the map app, which immediately provides directions to the location. This makes it easier for users to find and visit your business, especially if they are searching for products or services in your local area.
Wondering if they are applicable to your business? Make sure you understand that with location extensions:
You can display your business's address, phone number, and a map marker within your ad.
Users can click on the map marker to get directions to your location or to call your business directly from the ad.
You can choose which location to display in your ads, such as your main office or a specific store location.
You can use location targeting to ensure that your ads are shown to users in the geographic areas that are most relevant to your business.
You can track the performance of your location extensions and use this data to optimize your campaigns.
You may also want to consider using additional location-based targeting options, such as proximity targeting or location-based bidding, to further optimize your campaigns for local users. Making your business easy to find in real life and not just on the web can have major benefits!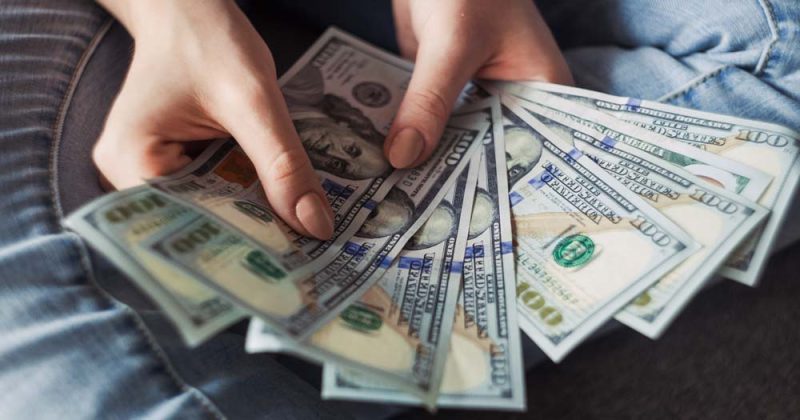 Using a Price Extension Correctly
Regardless of whether your business offers a product, a service, or both, consumers will always be concerned with what the price is. Price extensions are a type of Google Ads extensions that allows advertisers to display pricing information for multiple products or services within a single ad. This makes it easier for users to compare prices and products, and helps to drive more qualified traffic to your website.
Advertisers have the option to show users the price of the offering under the ad. Further, they can easily change their prices from the Google Ads dashboard. Prices can also be variable with the option to show "Up to" a specific price(s) or "From" a specific price. With a transparent price, more qualified leads will click on the ad, increasing conversions and lowering the CPC.
When using price extensions, you have the ability to display prices and other key information for up to 8 products or services within your ad. Each item can include a headline, description, price, and a final URL that takes users to the relevant landing page on your website.
Other details to note are that:
You can customize the currency and units of measure for each item to ensure that the pricing is accurate and relevant to your business's geographic location and target market.
You can track the performance of your price extensions and use this data to continually update your campaigns.
You can schedule when your price extensions are active, such as during a sale or promotion, to generate more interest.
As always, making sure your pricing is up-to-date is important when using price extensions. Consumers respect when business owners are truthful and up-front about their pricing, so avoid any errors there to continue to grow a positive association with your business.
Google Ads Offers an App Extension
As technology has progressed and computers have become pocket-sized, users across the board are relying on their cell phones to access important information while on the go. While your website can be an important spot for key details, more companies are creating their own apps as a personalized hub for their interested users to access necessary details.
Have an app for your company? Then, stay abreast with this main mode of visitation by implementing app extensions into your Google Ad extensions strategy!
App extensions allow mobile users to download your app easily and directly on both search and display campaigns, making it easy to promote your app across multiple channels. The text under the ad for this extension can read "Download our app" or similar text and will direct the user to Google Play for Android users or the App Store on Apple products, where they can download and install your app.
Downloads of the app through the ad can even be tracked in the dashboard. Take advantage of this statistical insight as app extensions can be used to target specific audiences, such as users who have previously installed or engaged with your app who will be more likely to make a conversion.
App extensions make it easy for users to download and install your app, which can help to drive more downloads and increase user engagement. Imagine them clicking an app extension and then clicking into your app… it doesn't get any more seamless than that.
How to Use Promotion Extension
Promotion extensions are a type of Google Ad extension that allows advertisers to highlight special offers, discounts, and promotions within their ads. Promotion extensions can be used to drive more clicks and conversions by making your ad more attractive and appealing to users.
Promotions will show prominently in bold, allowing users interested in shopping by price to immediately see the opportunity for savings. Specific dates, hours, or special events, such as a Black Friday deal, can be shown in the promotion extension.
Here are some key features of promotion extensions:
You can display specific details about your promotion, such as the promotion type, code, amount, date, or benefit.
Promotion extensions can be used with both search and display campaigns, making it easy to promote your offer across multiple channels.
You can link directly to the relevant landing page on your website, allowing users to easily access the correct item relevant for promotion.
You can track the performance of your promotion extensions and use this data to optimize various campaigns for a variety of products or services.
Promotion extensions can be scheduled to appear only during specific dates or times, such as during a sale or promotion.
In a world where every market is saturated with competition, every bit of advantage counts. Paired with demographic targeting, promotion extensions are a great way help to catch people's attention and reach users who are most likely to be interested in your offer.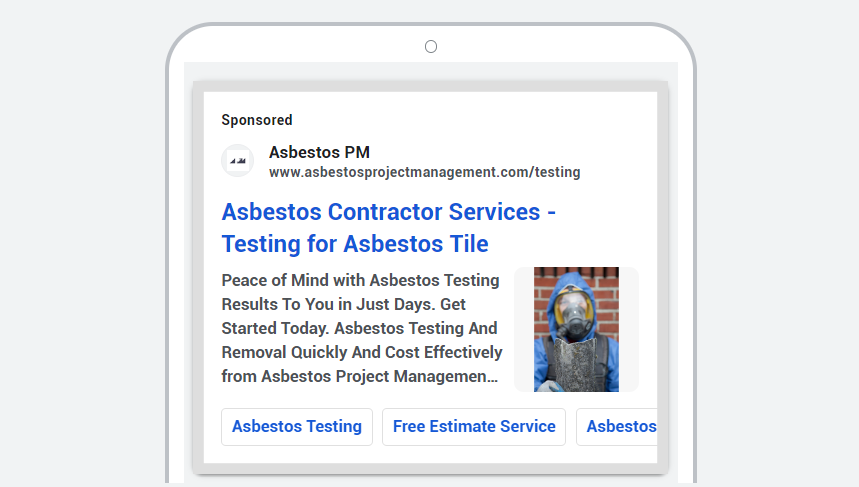 How to Use an Image Extension Correctly
As we all know, a picture is worth a thousand words, and it also generates more clicks than static copy. So when it comes to your Google Ad extensions, make sure to utilize image extensions!
Image extensions grant qualified advertisers the option to show a small, relevant image asset alongside their ad. This feature makes the ad more appealing and highlights it above other search results. In our experience ads with images tend to get much higher clicks than those without.
In order to use image extensions, all advertisers have to do is: have an active campaign and a history of following guidelines to use image extensions. Images can be in the form of photos, graphics, or illustrations, and can be uploaded directly to Google Ads or linked from your website.
When using image extensions:
You can add up to 20 images to your ad, each with its own caption and URL to increase understanding.
Image extensions can be used with both search and display campaigns, making it easy to add visual elements to your ads across multiple channels.
You can track the performance of your image extensions and use this data to optimize your campaigns, changing out images for ones that are getting more interaction.
Images can be resized automatically to fit the ad format and device size, saving you time on design.
To use image extensions effectively, it's important to choose high-quality images that are relevant to your ad and target audience. If you provide a lawn care service but your images show car washing, this doesn't accurately represent your business, could lead to disappointed users, and is missing users who are actually interested in your offering. The misleading image will also confuse users and could lead to lower trust in your brand, hurting your long-term ROI.
Visuals help people to understand what your business does and create a first impression. Make sure you put your best foot forward and use image extensions to your advantage!
Using Extensions For Google Ads
Often, the proof is in the pudding. Ads that include Google Ad extensions tend to have higher click-through rates (CTR) and better overall performance than ads that don't. This is because Google Ad extensions provide additional information and value to users, making your ads more relevant and engaging.
Sounds like pretty good pudding to us. Besides improved performance, using extensions for your Google Ads has some additional benefits:
Ad real estate is increased by including more content, making the ad more visually prominent.
Better user experience when users do interact with your ads, allowing users to find what they're looking for more quickly and easily while increasing the likelihood of a conversion.
More qualified leads are sent to your landing page because users have seen the price of your product or other information and clicked to continue.
Extensions improve user experience by including more information, such as prices or locations, and by giving them more options, such as tapping a call button to call a phone number.
Cost-effective choice due to fewer unqualified leads will click through with prominent prices on the ad, reducing the CPC, and Google Ad extensions are free to use.
Ready to get started? To use google ads extensions, sign into your Google Ads account and go to the dashboard. On the left of the page, you'll find the Ads and Extensions menu. Click on that, and click "All." This will show you the extensions. Once an extension has been selected, you can modify settings such as adding the ad to the account, campaign, or ad group level.
From there, you'll be able to create a new or existing extension, saving time by utilizing an extension you've already made. Advanced options let you further modify the extension's details, depending on the extension type. For example, you can change dates, prices, or locations.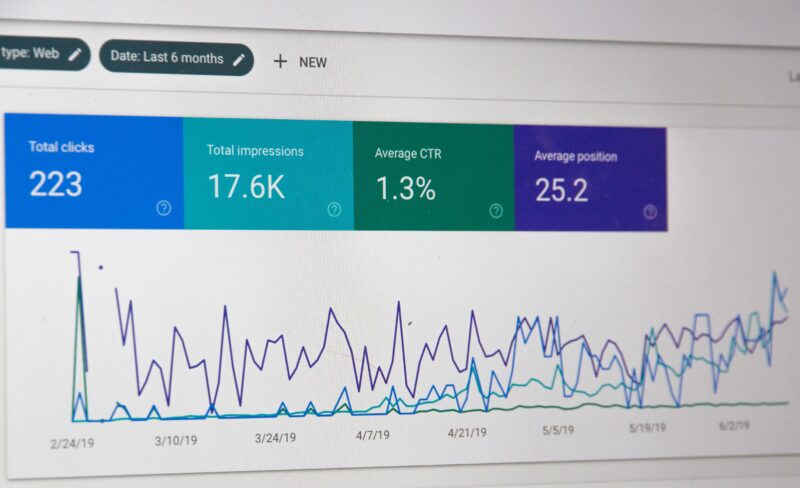 Google Ad Extensions Best Practices
Your Google Ad extensions must follow the same rules as the rest of your ad. Extended ads should not include irrelevant or deceptive information. For example, if a price is advertised in the price extension, the product's price when the user clicks to continue to the landing page should match the price.
To get the best return on investment (ROI) for your ad campaign, use similar best practices that you use for your regular ads overall as you would with the extended parts of your ads, including ad extensions and the experience after clicking on an ad. In addition to Google Ads optimization, make sure landing pages are optimized for the best user experience and load quickly, are relevant, and are easy to navigate.
Ad extensions can significantly improve your marketing campaigns' effectiveness, user experience, and conversion rates. Take advantage of the many extensions Google offers to make your ads more visible and for the best ROI.
There are many other best practices when it comes to Google Ads best practices, including creating an optimized landing page to drive more conversions within your target audience. You can read our expert guide on The Secret on How to Optimize My Google Ads Landing Page.
Ready to Optimize Your Google Ad Extensions?
While Google Ad extensions may seem small, they can have an enormous impact on the effectiveness of your ad. Don't take your Google Ad extensions lightly.
As a top PPC ads management agency, we know a thing or two when it comes to Google Ad strategy! Here are some of our top Google Ads resources for you to reference:
With these additional resources, your ad extensions will be generating conversion after conversion! Should you require assistance in other marketing topics or areas, our blog has numerous guides to keep you updated on all things marketing. Hopefully, this information was helpful, and we can't wait to see the ads you create.
If you still are not confident with your Google Ad extensions, or need more help with PPC ads management, then feel free to speak with one of our PPC ads management experts.