In today's digital age modern businesses depend on their websites to interact with customers, generate revenue, and create brand awareness. A well-designed and functional manufacturing website will build trust with your clients, drive traffic and result in a higher conversion rate.
On the other hand, websites that aren't up to date, feature errors or operational issues, or suffer from other design issues are almost certainly leaving a negative impression on visitors and hurting their conversions rates. How can your business surpass its goals without having entire teams of developers, designers, and graphic designers to build an outstanding website from scratch? As a business, you have to ask the question, is a custom WordPress design or a CMS template better for your manufacturing website?
That's where choosing a custom WordPress website or a content management system (CMS) template can help. When you invest in either of these, you engage strategies for improved approaches to brand, messaging, security measures, and more without needing the resources, knowledge, and manpower to build a website from the ground up. The only question is which type of website platform will work best for your manufacturing business needs?
---
What Is a CMS Template Website?
A CMS template is a user-friendly application that allows you to develop a simple website that's easy to manage without any complex coding. CMS is designed to take care of all back-end development (aka databases, servers, and applications) on its own so that you can focus on the front-facing content of your website.
CMS Template Website Benefits for Your Manufacturing Business
Automatic Mobile Compatibility
CMS has preset functionalities, so you don't have to think about scaling your website to fit tablets and mobile devices. In short, CMS will automatically change all measurements.
Simple Website Security
Most CMS's will come with security features that are easy to use, like strict permissions, firewalls, and advanced authentication. This is helpful if you're not technologically savvy because the CMS is designed to protect itself.
Flexibility for Website Builders
You can focus on the front-end of a CMS while your developers can put their efforts toward improving functionalities and adding features. They can use their time to ensure that your company's website meets all your customers' needs.
---
What Is a Custom WordPress Website?
A custom WordPress website is precisely that — a customized website application tailored to your manufacturing business's specific needs. Website builders write original back-end and front-end code to help companies meet their goals and offer customers more in-depth solutions.
A custom WordPress design releases your business from the limitations of predefined interfaces that don't align with all your organizational strategies. You'll get a platform that will grow with your business.
Custom WordPress Manufacturing Website Benefits
Enhanced SEO Optimization
A website redesign is not complete until the copy is changed and improved. By investing in a custom WordPress design, you can improve your manufacturing website's SEO with a finely tuned keyword strategy that's consistent throughout your website. Because you won't have any limitations, you can continue to change your messaging and SEO strategies until you find what works for your manufacturing business.
Unique Brand Fit Ability
A simple drag-and-drop website usually lacks the creativity and uniqueness you need to set your brand apart. However, website builders can optimize your new website to fit any display you choose with a custom WordPress design. For instance, if you have ideas for enhanced images, high-performing features, and other offers for customers, your developers will be able to create them.
By eliminating cookie-cutter templates, your custom web design will generate 100% result-driven experiences. This freedom will help your brand awareness in the long term. Customers will associate your brand with a great-looking website that provides an excellent experience.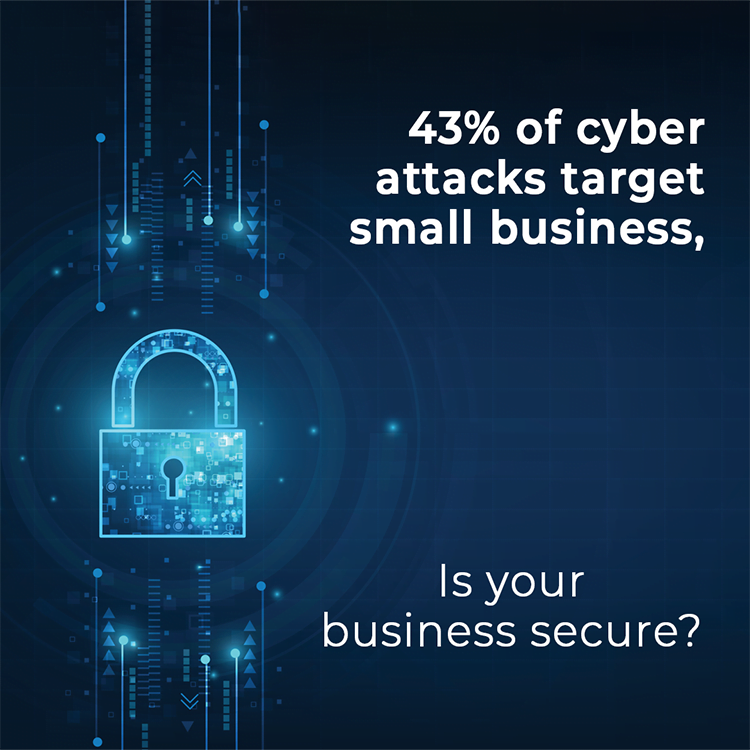 Easy Security and Management Updates
Website security is constantly changing, meaning that your platform has to keep up with routine maintenance and updates. Developers can continuously change a custom WordPress website to beat technological issues and not leave your customers vulnerable. WordPress builders will always be a step ahead of the security risks and hackers, and they can notify you of any dangers early on.
No Copyright Infringement
Website developers write original code for your custom website. Therefore, you own the rights to the code and design. If a competitor attempts to copy your images, text, creative content, and (just as important) the source code, they're committing copyright infringement.
A custom WordPress website will protect your website from being copied by competitors.
---
Enjoy Additional Benefits of Your Custom WordPress Manufacturing Website
Third-party plugin integration capabilities: You can incorporate third-party plugins, such as email encryption and multimedia to create a more positive user experience.
Performance and speed: Website builders write the code to prioritize quick website useability — playing an important role in your brand awareness. Non-customized templates may likely have poorly written code, affecting website performance. If your website is slow, users will probably find a faster one to patronize.
---
Find the System That'll Benefit Your Manufacturing Business Website the Most
Opting for the basics in website design because of lower costs isn't always wise. A custom WordPress website offers more aesthetic value to your brand with its multiple, flexible features and provides insight that might not be obvious with a basic CMS. In addition, these custom designs allow your website to be 100% customer-focused.
It may cost a little more, but the return on your investment is likely to be that much more, too. As a business owner, you know that investing in your company's future will improve customer experience, uncover business solutions, generate more revenue, and stay ahead of the competition.
---
Choose the Experts in Web Design to Build Your Custom Manufacturing Website
Building your website is a delicate process and needs to be executed correctly if your business hopes to have success. If you are looking for the best in manufacturing web design it's a good idea to rely on the experts in custom manufacturing web design.
Idea Marketing Group, one of the top manufacturing marketing agencies, has worked with manufacturing companies across the United States to design, build, and maintain custom WordPress sites. You can view our manufacturing web design and marketing services available or view our portfolio of past manufacturing web design and marketing projects.
Our agency of professional experts can cover every detail you need to make your manufacturing website stand out. Idea improves strategies like CRM integrations, code optimization for loading speeds, SEO optimization, and in-depth research for content conversions when building new custom manufacturing websites or redesigning existing ones. Our team knows what it takes to deliver success, we eat, sleep and breathe code. Contact our team of experts to discuss your next custom manufacturing web design project.