SEO
16 Must-Haves for Better Manufacturing Websites From Leading Marketing Agency CEOs
Better manufacturing websites start with an in-depth strategy. Many manufacturers often view their websites as an online brochure, missing out on opportunities to bring operations, company culture/hiring, and ultimately revenue generation online. We met with 5 leading marketing agency CEOs from around the nation to gather their top tips and recommendations when it comes to building the best manufacturing website for your company.

Every business is unique, but there is a blueprint for online success that businesses follow to be successful in their niche. If you've been wondering about manufacturing marketing and the best manufacturing website design process to help you improve your website, then keep reading!
---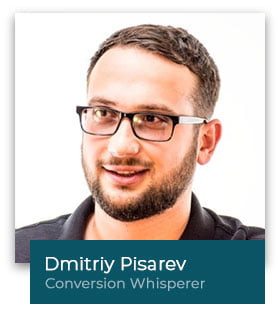 Leverage your manufacturing website to better bridge the gap between your marketing and sales team
No matter what kind of business you are operating, the two most important aspects are Sales and Innovation. Leverage your website to bridge the gap between your marketing and sales team to make the sales process easier, all while focusing on and showcasing the innovation that makes you a leader in your market.
Here are three things that any manufacturing company can do to improve the effectiveness with which their website is able to help them drive more revenue and continue to better position their brand and services within their market.
Call to Actions – Next step to engagement: Not everyone wants to book a demo or schedule a call to begin their relationship with you. Make it easy to get in touch with you by having your number in the header and those who are ready will use it. Think about what is the next logical step from the perspective of your target prospect… What is it that they are ready to do to understand the value that you and your company can bring them? Most often it is not a call or a form, yet we see those plastered on the top of every home page. It could be a downloadable guide including your unique sales proposition (USP), or unique value proposition (UVP). Possibly it is your unique buying experience (UBE), and unique customer experience (UCE) — all positioned in a way to help your future customer understand exactly why they should go with you.
Review Your Analytics – Track everything, on a small level too: Using a big picture analysis tool like Google Analytics is great, especially if it is set up correctly. However, having insight into what individual users are doing prior to converting into a lead or clicking on your number to dial you will help you better understand what parts of the website need to be optimized. HotJar is a tool that will allow you to record the screen of your visitors while eliminating personally identifiable information (PII) from the recordings – making it easy to share with your conversion rate optimization consultant or marketing team. It will help you understand where the unknown bottle necks are and which sections, not just pages, of your website are most popular. We make it a habit to review these recordings after filtering them in the following way; longest time on site, highest pages per visit, and form submit present to prioritize our efforts and maximize returns on investment.
Click Funnels – Send paid traffic to landing pages, not your homepage: No matter the industry, the number one mistake most make is sending paid traffic to a homepage – that's the equivalent of telling someone you've got a great story to share with them and giving them access to the Index of the book where they have to figure out their own adventure. If you are focusing on capturing interest for The Most Eco-Friendly Packaging of Liquids, and determined that this is a search that's common enough to warrant spending money on paid advertising – build a landing page, one that considers point #1 from above, making it easy to take the next step forward… which again, may not be a call or a form submit, it may be a downloadable – this time showing the process you go through to help a future client understand what it looks like to get a quote, design the container, or whatever is most relevant as the next step.
Experts – Saving the best for last. Make sure you're working with a competent partner to build and optimize your website. At the end of the day, what your current marketing team does not know will hurt you and your business. Proper marketing can help you stand out from the rest of your competitors while improving your website's ability to generate top of the funnel conversations, and ultimately, generating more revenue.
---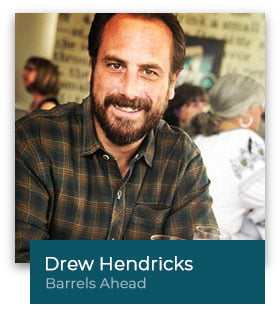 It is about why you manufacture, why you chose those details, and why your customer should buy
We get it. Your product is the most awesome thing to hit your industry since… forever. Your enthusiasm is unbridled. You want a website that spreads this enthusiasm.
So, you hire a professional to take some kick ass photos. Instruct her to catch every angle, capture every glimmer, and highlight every nuance. She hits it out of the park and you consider creating a calendar. Customers will love it!
Next, you hire a technical writer to lay out every spec, describe every feature, and outline the many use cases. He nails it and you think, "finally, everyone will understand how revolutionary our product is." You visualize the innovation awards pouring in.
It's time. You've gathered everything together into a website packed with glamour shots and all the details. It's a vision of beauty. A monument. So, you launch, sit back, and wait for the orders to come in.
But they don't.
Here is why. It is not about your product and its features. It is about why you manufacture, why you chose those details, and why your customer should buy.
How do you change this?
Storytelling – Place the story first. People remember and relate to stories. Long before the written word stories were used to store information and evoke emotion. If you are looking for a vehicle to spread enthusiasm about your manufacturing, a story is your best option. And stories come in many different models. For most manufacturing sites, the hero's journey is a great choice.
Humanize your site – Let them know that there are real people driving the company with values, dreams and goals. Too often, manufacturing sites are confused with robot factories. Use stories to highlight the founder's journey, give the product a creation story, and forge empathy with your customers.
Simplicity – Write simple sentences with words an 8th grader would understand. Just because your process is complex and your audience is brilliant, your words and web copy should not. PhD's like single syllables too! Think Hemingway, not JAMA. I use the Hemmingway editor to keep myself in check.
---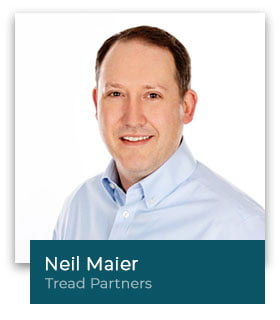 Manufacturing websites don't all have to be the same
Manufacturing web design doesn't always have to be so cookie-cutter. My 3 must-haves are designed to set you up for success and set you apart from the competition.
UI Design – Design your homepage to be highly descriptive about what you produce. It's not an About Us page or what you do. It's about what you make. Narrow the home page focus to just your bread and butter products – the ones that drive profits and you want to produce.
Customer Journey – Provide visitors a variety of paths to contact you, on every product page. Knowing where in the website the inquiry originated helps your team deliver better information, often without having to ask or guess. Don't assume all potential customers will come to you via the contact page. Invite questions. Provide RFQ forms and phone numbers at strategic points in the journey.
Case Studies – White papers and case studies still get the job done, but be certain your content speaks to a variety of audiences. Engineering, procurement, and the CFO all have different goals and levels of technical expertise. Work to provide them all with the information they need to make the right decisions.
---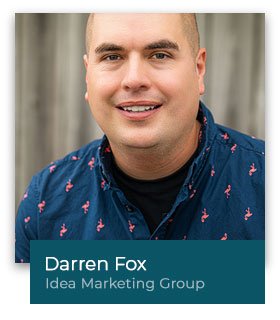 Highlight the team members who have perfected the manufacturing process, share those stories
I often see manufacturers modeling their websites after others and they usually have the same, basic approach. Most often, the web design is done in-house by a graphic designer who also wears the marketing hat. That makes it a challenge because websites have evolved so much over the years. Here are my 3 tips for the best manufacturing web design outcomes.
Less is more – Because manufacturing relies heavily on engineering and marketing is often done in house, the messaging tends to get very detailed, and the focus becomes on the process of how a manufacturer creates a product rather than how they help their customers solve problems. This can be addressed by cutting back on the amount of paragraph copy and leveraging more headings that are short and direct while giving breathing room between the sections. For a better manufacturing websites, be sure to trim the fat.
People – Don't be afraid to highlight team members and show them on more pages than just the "about" page if there even is one. If you don't have an "about" page, add one right now! Just like walking through a trade show filled with people, your customers often decide to work with you because of the people they talk to at the show. Even in a digital world, people like working with people. Sure, that really super expensive machine you have is great and all but if given the option, I am guessing a prospect is going to select a picture of "John Doe" who has been working for the company for 20+ years and knows all of the ins and out of perfecting the manufacturing process with their unique quote/thought than a faceless, zoomed in machine when displayed side by side.
Use Data and Analytics – When I ask the question, "Are you running Analytics on your website?" I often hear, I believe so. I only twitch a little at that response, maybe my facial expression is more noticeable. Use your data to make more informed decisions, not assumptions. Go back to my number 1, less is more, because usually you will see that there are pages in the navigation that are getting very little traffic and if they do, it may have a high bounce rate. Get rid of it. Keep your main navigation limited to a handful of selections and guide them through the process. We also like to use CrazyEgg to go deeper and really understand the customer journey which reveals their exact click spots, shows the cursor movement on the page to see how they are navigating page layouts, as well as the engagement they have when scrolling down the page if they even make it down there.
---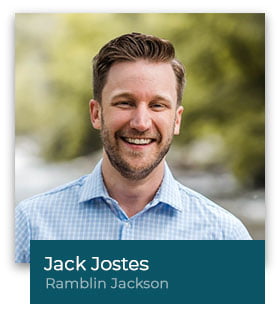 When customers have a question, or are ready to buy, make it easy for them to connect
Here are three quick tips to make your manufacturing website generate sales for your organization, as I have seen them work time and time again. I've shared them all in my book, The Tree of Good Fortune.
Videos – Not only do videos reduce your reliance on sales people having to be meeting one on one with a potential customer, they also contain significant search engine value. Posting your video with YouTube increases your chances of your product line showing up in searches on YouTube and also Google search.
Reviews – What do your customers have to say about this product? By using a first party review software, your customers can post their feedback and reviews directly on your website which potential buyers can view when they are comparing you to competitors.
Online Chat – When customers have a question, or are ready to buy, make it easy for them to connect with you by using online chat. There are numerous software available that can help you automate the response to frequently asked questions, enable online to manage the chat, and also collect leads when you were unable to automate a response or have a human collective.
---
Next step to leverage these web design tips and recommendations for better manufacturing websites
Hopefully, you had an a-ha moment as you read through these manufacturing web design tips. Some are quick elements that can be added very easily, and some require a deeper strategy from the beginning and are worth considering a website overhaul. If that is the case, be sure to also read our article: Is It Time for a Website Redesign?
---