The day you launch your new website shouldn't be the first day you promote it. And it can't be the last day either. If you want your website to be the primary piece in your digital marketing strategy, promote it as an asset for your company and your customers.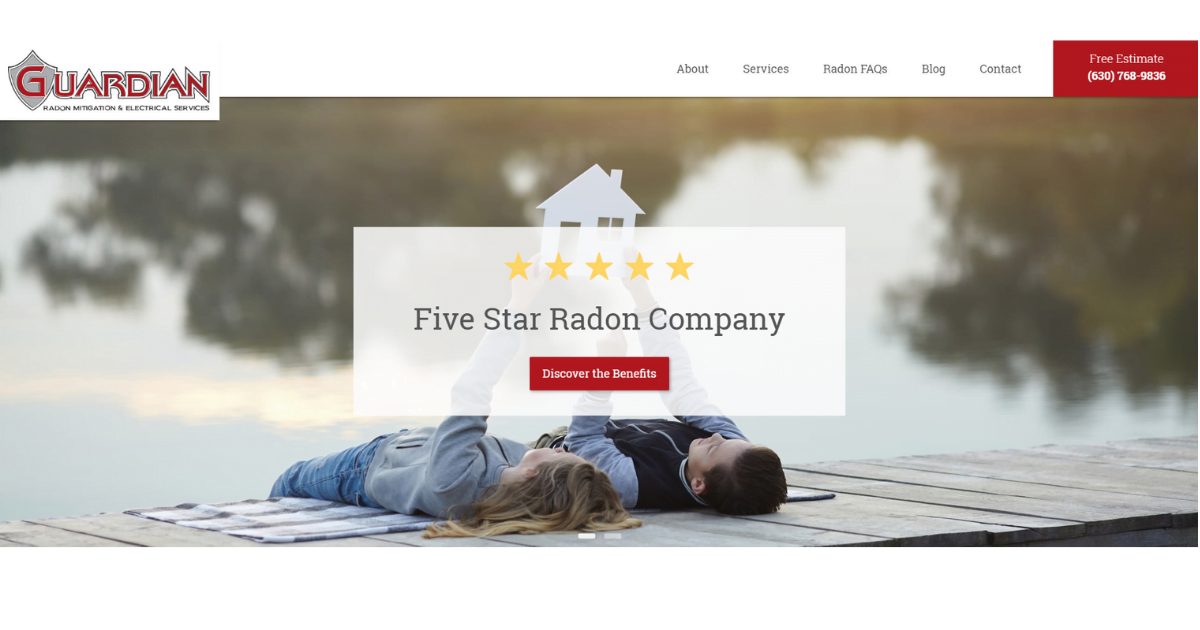 Remember why you redesigned your website.

You spent thousands of dollars as well as countless hours, emails, and phone calls on your new web design. During that time, what was it that kept you going?
What did your customers need from you that you weren't providing?
What was holding your company back from the next level of growth?
What new features got you so excited, you couldn't wait for launch day?
These are the pain points that first brought you to the table. And once the web design process was in full swing, these were the opportunities you discovered that you knew could change your business.
Since website design projects can take months to complete, it can be hard to remember why you got started in the first place. The initial excitement and vision give way to detailed decision-making and project management checklists. Still, it's important to reconnect with your original purpose before you begin pre-launch marketing.
Download Pre-Launch Marketing Guide
Once you have a tentative launch date, it's time to start leveraging your new website. Here's how.
---
Getting Customers to Your Website
Be proud of the website you've built. After all, it's your company's online home. Over time, it may be the initial entry point for future customers.
But, as proud as you are–as beautiful as your site is–you're not the target audience. Let me obnoxiously restate that for emphasis–YOU. ARE NOT. THE. TARGET. AUDIENCE.
If you can embrace that notion, you'll be much more effective at driving business opportunities online and off. In doing so, it's critical to see the difference between these two invitations:
"Would you do me a favor and visit our new website?"
"Do yourself a favor and visit our new website."
If you've done your homework during the website design strategy phase, you should have a clearly defined target audience by now. But, identifying who you want to reach is only part of the equation. It's just as important to document your audience's pain points and opportunities, as well as their buying process and the factors that influence their decision-making.
---
What makes a good website?

Back to the why question we asked earlier: Why did you redesign your website–for your customers?
Sure, you love it. Your mom loves it. It's beautiful. It no longer feels outdated, stale, or old. Unfortunately, your potential customers are naturally self-interested and therefore focused on their own jobs to be done. None of those reasons–part from pure curiosity–are compelling enough to expect them to visit your website.
In other words, why should potential customers care about your new website? More directly: What's in it for them?
Remind yourself that your customers weren't involved in the months-long web design process. This means you have an opportunity to provide a bit of behind-the-scenes transparency that tells them they matter–in fact, that they factored into your decision-making without ever knowing it.
---
Share the Experience. Invent the Hero.

To address the "What's in it for me?" customer question, think of yourself as a tour guide, a coach, or even a Jedi master. Your new website–as cool as it may be–is simply a tool to your customer. That being said, it's a tool that was designed with that customer in mind, to help him or her become a better purchaser of your products or services.
In short, you aren't the hero for launching a new website. Your customer will be the hero for visiting, learning, and finding a solution to a specific need. In promoting your website, paint a picture that shows exactly what your customer will experience as a result of visiting your site.
Which new features were implemented to make your customer's life easier?
What can your customers learn by visiting various areas of your new website?
Ex: We know that choosing an event venue is a long and stressful process. So, we designed our new website to make site selection and vendor research simple and comprehensive for decision-makers who don't have time to waste. Get started today by trying out our free search tool. You'll save time and know you've made the best decision for your company.
---
It's not just promoting your website. It's promoting your entire business.
At the end of the day, any website is a destination. By promoting it, you're inviting people to discover your value proposition and your differentiators, as well as your products and services.
PRO TIP: Don't send everyone to your home page. The more intentionally you promote reasons to visit each section of your website, the better you'll be able to analyze your messaging effectiveness and audience interest later. Highlight specific features of your new website or drive visitors directly to your photo gallery. Show off the great work you've done by sharing a link to your portfolio or use the opportunity to better introduce your team.
Ex: Have you ever wanted to put a face with our names? Here's your chance to learn about each of our employees' background and what makes each of us unique by visiting our "Meet the Team" section.
What is the California Consumer Privacy Act?
If you have a Privacy Policy on your website and collect personal information and someone from California visits your website, you will be spared the $2,500.00 fee. Any visitor from California must be given the option to opt-out of any collection of personal information.
---
What website data should you measure?
When your website finally launches, you'll want it to be ready to track meaningful data from the start. Here are a few of the most commonly tracked questions:
How many users visited our website this month?
How did we acquire our users? (How did our users find our website?)
How much time do visitors usually spend on our website?
What percentage of our website visitors are new vs. returning?
Where do our website visitors come from?
---
What should you expect when you launch your new website?
The truth is, it doesn't matter if everyone or no one shows up on "launch day."
A website launch, like a new product launch, gives you a reason to remind people what matters most to your company. (HINT: It shouldn't be your products or services. It had better be "making our customers' lives easier.")
Your chances of reaching and compelling a large number of people to visit your website on the same day are fairly small. It's like calling a thousand people on the same day and hoping they're near their phone and/or they aren't too busy to take your call. Even if you do, each person may not be in a position to make a purchase on that day. So, you'd better have a plan for following up another time.
So, use this newfound appreciation for the hard work that went into building your website to give customers valuable reasons to visit throughout the year. If you do, your website will attract the right visitors at the right time, producing quality leads and sales until it's time to redesign your site again.
---
We celebrate every new website launch at Idea Marketing Group.
We celebrate every website we launch by banging a gong inside our office. Find some way to celebrate your success–and be sure to include your customers.